Gov. Kay Ivey extends public health emergency, issues COVID-19 lawsuit protections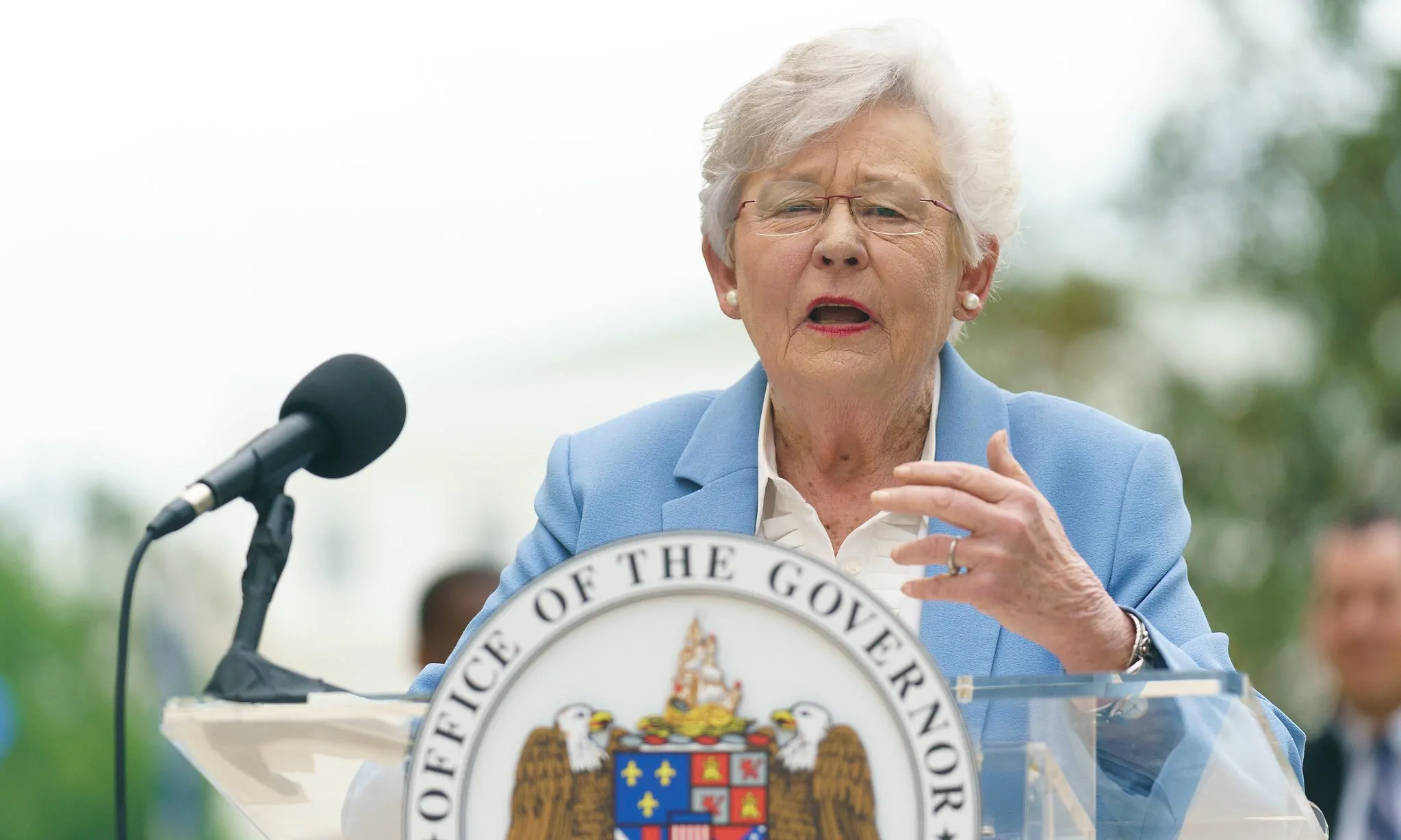 Gov. Kay Ivey on Friday extended the formal "public health emergency" for 60 days, beginning May 13. 
Ivey also issued another proclamation that provides liability protection for businesses and health care providers from being sued over COVID-19 matters if those businesses and health care providers "comply with or reasonably attempt to comply with applicable public health guidance."
Ivey's order also states that the emergency liability protections would cover businesses and health care providers unless they show "wanton, reckless, willful or intentional misconduct." 
"I want to do everything within my authority to protect businesses as Alabama's economy gets up and running again," Ivey said in a statement. "As we resume operations, the very last thing a business owner needs to worry about is a frivolous lawsuit from responding to COVID-19. Let me be clear, this in no way shields them from serious misconduct. If someone knowingly abuses the public during a time of crisis, they should be held accountable and prosecuted as such."
Ivey is to hold a press conference at 11 a.m. to discuss possible changes to her "safer-at-home" order. The new proclamations issued Friday morning are separate from the state's public health orders.
The existence of the states of emergency simply allows the governor to take extraordinary steps to deal with an emergency situation.
Eighth proclamation summary:
The order provides safe harbor to health care providers, businesses, and other entities to encourage "reopening our state."
The order protects health care providers from a frivolous lawsuit based on actions they took or failed to take as a result of the COVID-19 pandemic.
The order protects businesses from frivolous lawsuits when they conduct COVID-19 testing or distribute PPE to help protect people from COVID-19.
The order "in no way shields these groups from claims of egregious misconduct. Claims based on egregious misconduct would be allowed to proceed," according to the governor's office.
Ninth proclamation summary:
One provision allows for probate judges to improve procedures for administering the July 14 primary runoff election.
Probate judges would be allowed to reduce the number of poll workers, if necessary. They would also be allowed to conduct poll-worker training remotely.
Another provision "cuts red tape for electric co-ops seeking to obtain emergency loans." This will "help ensure that electrical cops are still able to provide electricity to their members during this public health emergency."
A final provision will extend the formal "public health emergency" for 60 days, beginning May 13.
DA defends imprisonment of disabled vet for marijuana charges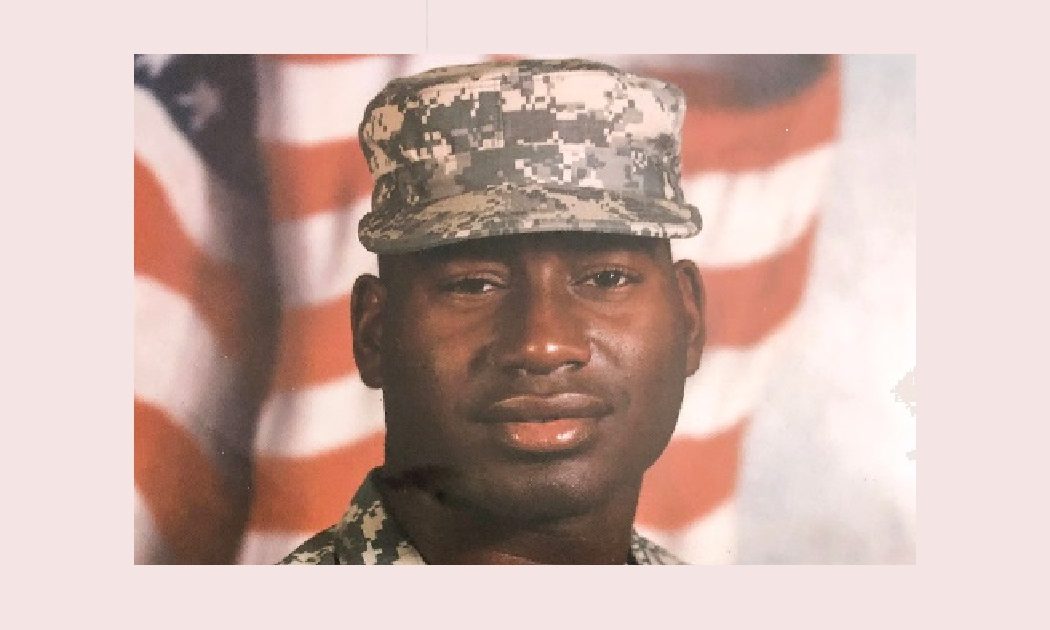 West Alabama District Attorney Andy Hamlin defended the court decision to revoke Sean Worsley's probation, sending the Black disabled veteran to state prison for 60 months on felony marijuana charges. Hamlin spoke to APR in a phone interview about the case.
Sean Worsley is a Black disabled veteran who was arrested on felony marijuana charges in Gordo in Pickens County in August 2016.
Advocates for marijuana legalization, sentencing reform and for veterans have denounced Worsley's treatment by the Alabama court system. On April 28 a circuit judge in Alabama revoked the Arizona man's Alabama probation, so he faces spending 60 months of his life as a guest of the Alabama Department of Corrections.
Hamlin is the district attorney for Alabama's Fourth Judicial Circuit, which includes Fayette, Lamar and Pickens counties.
"One thing that is being lost in this is that he was noncompliant," Hamlin said.
Hamlin said that Worsley was dismissed from the VA drug treatment program because he was noncompliant with the conditions of the program. That Worsley receive drug treatment for his marijuana addiction was a condition of his probation agreement.
"He would not conform. That is my understanding," Hamlin said.
Under Alabama law, possession of more than 2.2 pounds of marijuana is trafficking, a felony. Hamlin had considerably less than that. In non-trafficking cases there are several options that a person can be charged with. A key designation is whether the marijuana is "for personal use" or "for other than personal use." In Worsley's case, the arresting officer in Gordo made the determination that Worsley's marijuana was for "other than personal use."
Hamlin said that the arresting officer made the correct determination based on the evidence. In addition to the marijuana, Worsley had scales for measuring the marijuana and paper for rolling his own joints. The marijuana had also been removed from the prescription bottle it came in and been repackaged.
Hamlin said that the marijuana was for other than personal use was "a finding of fact. The charge was substantiated not only by the evidence; but it was spoken by the defendant in open court." Hamlin is referring to Worsley's admission of guilt when he pleaded guilty.
Worsley and his wife Eboni maintain that the marijuana was bought legally in Arizona, where Worsley had a valid medical marijuana card.
APR asked if Alabama should be locking people up for five years for something that is legal in 33 states.
"We don't make the law, we enforce it," Hamlin said of his job as district attorney. "If you want to change the law, then run for the Legislature."
APR asked why Worsley was charged with a Class C felony rather than another possible charge. Hamlin said that because it was a finding of fact that the marijuana was for other than personal use, it did not qualify to be treated as a Class D felony (which would have avoided imprisonment) or a Class A misdemeanor which could have brought a sentence of six months in the Pickens County jail. Hamlin maintained that under the sentencing guidelines, the Class C felony is the appropriate charge and is the charge it would have brought before the state passed sentencing reform in 2016.
State Sen. Cam Ward, R-Alabaster, chairs the Senate Judiciary Committee. Ward sponsored the sentencing reform legislation in 2016. He disagrees with the sentence and called it "egregious."
Ward said that wording giving law enforcement the power to determine whether the marijuana was "for personal use" or was for "other than personal use" was already in Alabama law. The sentencing reform did not add that — but did not change that.
Hamlin said that Worsley was indicted by a Pickens County Grand Jury. APR asked how many Black people were on the grand jury. Hamlin said that he could not remember and it would be a violation of the secrecy of the grand jury process to share that.
Leah Nelson with Alabama Appleseed wrote a lengthy recap of the Worsley case. In it, Eboni Worsley argues that she has had to assume the role of Sean Worsley's guardian following his being wounded in the Iraq War and his post-traumatic stress disorder.
APR asked Hamlin if he had a professional evaluate Worsley's competency to stand trial and to enter into that plea agreement.
"No, because it was never alleged that he was not competent to stand trial," Hamlin said. "He was very cognizant and coherent. If I thought he was entering a plea involuntarily I would not have gone through with it."
"An assessment has never been done," Hamlin said, because the defense never asked for it. It is up to the defense to request that.
APR asked if Worsley had competent legal counsel.
Hamlin said that Worsley was represented not only by a court appointed attorney, but his family hired an attorney out of Birmingham to represent him.
APR asked: this all began in 2016 when Chris McCool was the DA. He is now on the Criminal Court of Appeals. Did you inherit this case from the previous DA?
Hamlin said that he was the assistant DA under McCool and actually handled this case then. While DA, like judge, is an elected position in Alabama, Hamlin was appointed DA to fill the vacancy by Gov. Kay Ivey.
"He went to prison out of a probation revocation," Hamlin said. "If he had gotten into some kind of treatment we absolutely would not be here."
"This was the last resort with his probation revocation," Hamlin said. "Talk to his Arizona probation officer. The reason we are here is because of his actions."
"I am sympathetic with the situation," Hamlin insisted.
APR said that we talked with a PTSD counselor on Monday who said that many of his clients with PTSD use marijuana to self-medicate their symptoms.
"I have great respect for him and his service, but the rule of law has to be maintained," Hamlin told APR.
APR asked: some have suggested that Worsley received worse treatment from the court system than a white person would.
"That is an absolute pile of crap," Hamlin said. "That is ridiculous and insulting that they would even say that."
APR asked if Hamlin has sent anybody else to state prison on felony marijuana charges.
"Yes, I have," Hamlin said.
Hamlin shared the court order revoking Worsley's probation:
"The Defendant admitted violating the terms of his/her probation as alleged by the State. The Court further notes that this was the Defendant's 4th felony conviction. The Defendant was previously allowed to participate in a drug rehabilitation program but refused to comply with program requirements and had failed to report to probation for over two years. Upon consideration of the evidence presented by the State at the Defendant's probation revocation hearing, the Court finds the above-named Defendant to be in violation of the above listed probation condition(s) and the Court is reasonably satisfied from the evidence that a violation of the conditions or regulations of probation occurred as specified in the Order of Probation, of which the Defendant has received a written copy. Accordingly, the Defendant's probation is hereby REVOKED. The Defendant shall receive credit for all time served on this charge. DONE this 28th day of April, 2020."
Chey Garrigan is the chief executive director of the Alabama Cannabis Industry Association. Garrigan said that Worsley should not spend years of his life in Alabama's dangerous and overcrowded prison system.
"The events that led to the imprisonment of Sean Worley, is NOT the FOCUS!" Garrigan said. "The focus is Alabama needs a medical cannabis program to include: the immediate release of non-violent offenders with any type of marijuana charges."
"Sean Worsley matters," Garrigan said. "A medical cannabis program in Alabama will boost the economy and create high paying jobs. If Alabama had a medical cannabis program, he would most likely not be imprisoned today."
Garrigan is urging the court to commute the remainder of Worsley's sentence and release him on time served.
Ward estimates that out of the 23,000 inmates in the Alabama Department of Corrections, 60 or 70 are there for marijuana charges only. Most of those are for trafficking.
Michael Fritz is the general counsel for the ALCIA.
"The ALCIA is fighting to allow those already suffering to have access to proper medication without the fear of becoming a felon," Fritz said. "Sean Worsley is a prime example of why we are fighting. Medical Marijuana can help our veterans that suffer from PTSD, anxiety as well as pain from physically disabilities."
Hamlin said that Worsley now has six felony convictions in multiple states.