Opinion | A senate full of morons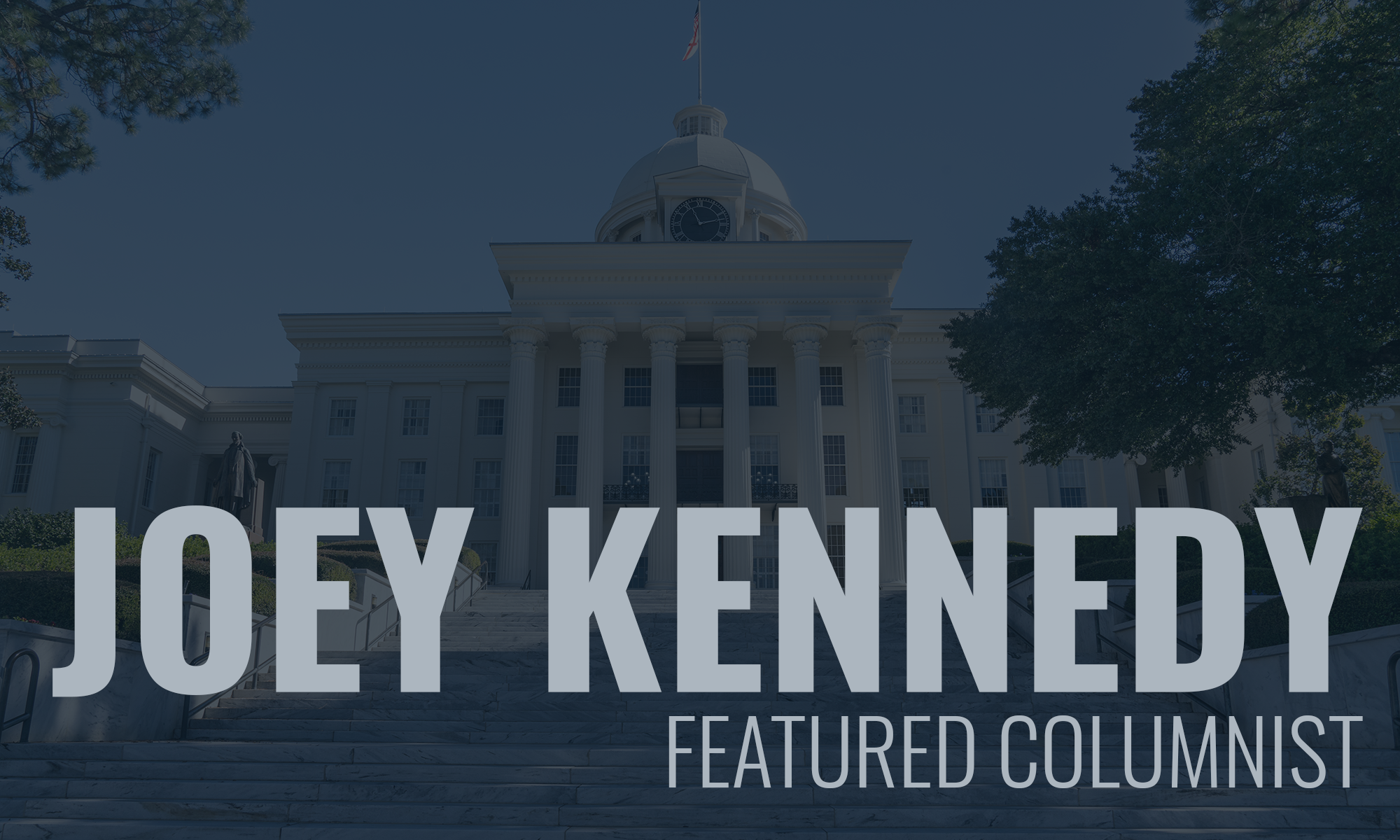 The Alabama Senate should just go home. The Legislature was supposed to gather again simply to pass the budgets. But, as my colleague Josh Moon notably pointed out, senators are up to no good.
And no good is SOP for the Alabama Legislature, but senators are hoping to kick that up a few notches.
Alabama generally has a weak executive, as laid out in the state Constitution. Our governor has as much power as her personality can generate. Gov. Kay Ivey has pretty good clout, based on that; she's one of the most popular governors in the nation. But when it comes to emergency powers, the governor indeed has some real clout, and we're in an emergency.
Ivey is apparently wielding her emergency powers too strongly to the chagrin of a couple of dozen senators, so they want to countermand her authority. Ivey, see, listens to the scientists and health experts. Imagine that!
That's why her reopening Alabama's economy is moving slowly. The underlying statistics during the COVID-19 pandemic don't support a wide reopening, and in fact what little has opened is already reflecting in higher cases of the sickness in Alabama. We're all the way back to early April statistics again. That's not good. But that's the fact.
Certain senators are trying to remind Ivey that they are Republicans. Republicans don't listen to health experts and scientists, they're saying. Just look at Washington, D.C., or next door at Georgia, where Republicans rule and where business openings are being encouraged even as caseloads and deaths rise.
When it comes to reopening the economy, Alabama senators are just fine risking your life for their dollars. Hell, they'll even make it so that a business won't be legally liable for their own mistakes if they get a few people sick and killed here and there. These senators, men like Tom Whatley of Auburn, and Will Barfoot of Montgomery, and Jim McClendon of Springville, along with others, don't care a whit about the worker-bees' health and welfare.
Yet, so far Ivey is hanging tough, and good for her.
The reality is that the Senate may have a hard time changing the rules during the pandemic. The House wants to pass the budgets and get out of town. That's all that's on the House agenda, and let's hope it stays that way. The Senate can't change the law by itself. The House has to go along, and House Speaker Mac McCutcheon, a Republican from Monrovia, is determined only to pass the budgets and a few local bills.
The House Rules Committee sets the special order calendars, and Chairman Mike Jones, R-Andalusia, said the Rules Committee would be unlikely to meet again. The only statewide matters on the calendars are the education and general fund budgets, with no proration.
Ivey needs to stay focused and stand her ground. She should go against party policy and actually keep listening to the experts here. We cannot allow hundreds of unnecessary deaths to become Alabama's new normal.
Meanwhile, those senators who are unafraid for themselves and are willing to sacrifice you and me should go on a little fact-finding mission. I suggest they tour that poultry processing plant in Albertville. You know, the one where a lot of people got sick with COVID-19 because the plant didn't provide the right protection for its employees.
I'm sure with all of their clout, the senators will be able to set up a visit there in no time. Take a bus. And, Senators, no need to demean yourselves by wearing face masks or gloves, either. You don't want to look like wusses! Have fun. Albertville is a nice city.

Joey Kennedy, a Pulitzer Prize winner, writes a column each week for Alabama Political Reporter. Email: [email protected]
Print this piece
Opinion | Dodge the Economic Impact Payment card fees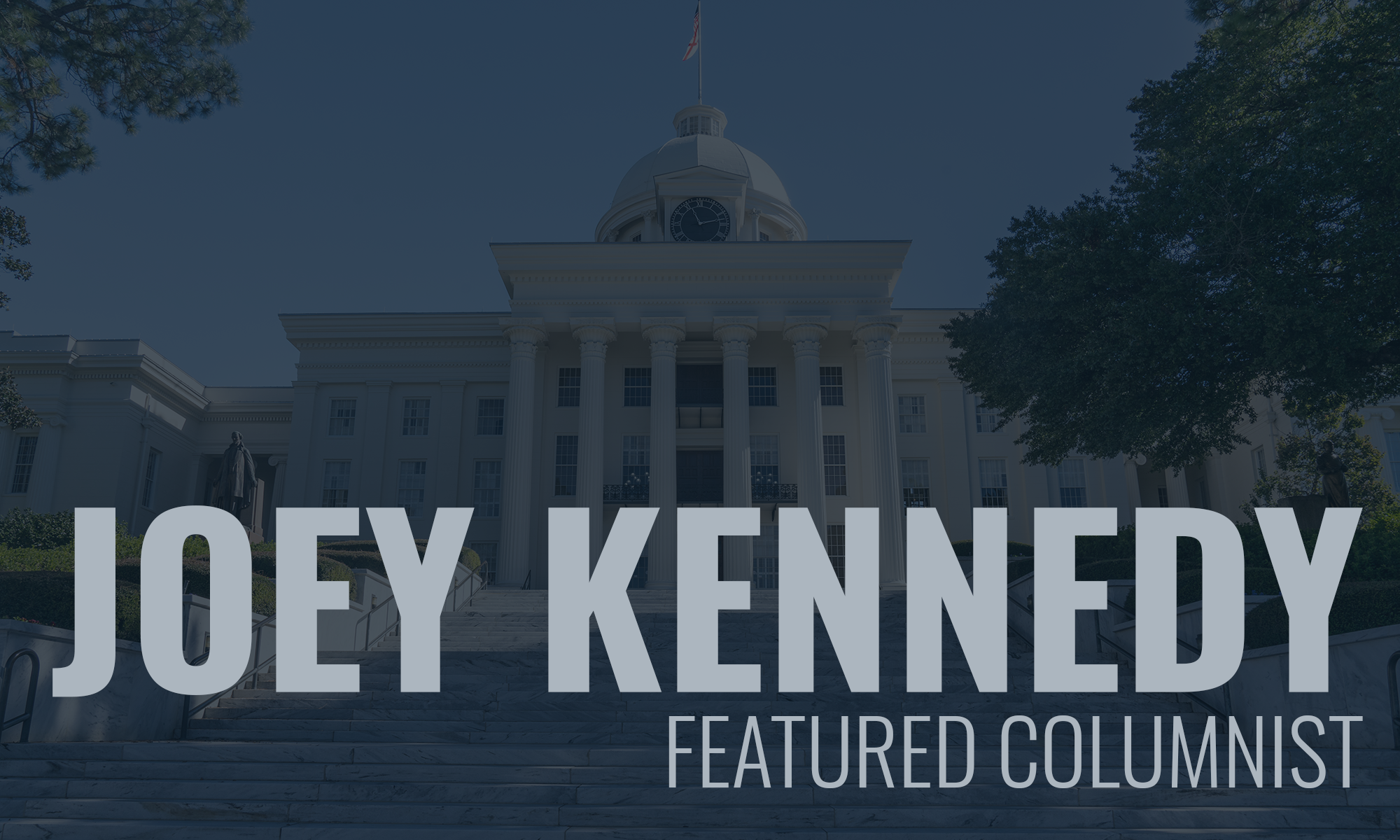 My wife received her $1,200 stimulus payment as a direct deposit several weeks ago. I did not get one, even though we file a joint income tax return, she makes more money than I, and our money is deposited into the same bank account.
I just figured there was some kind of mix-up. That's fine; mostly I'm patient when I'm getting "free" money. I'm not teaching this summer, so the money will come in handy when it comes.
Then this week, a lawyer friend and his wife received their stimulus money on a prepaid debit card. Luckily, my lawyer friend is a lawyer. He always reads the fine print.
More than likely, I would have thrown the fine print part of the stimulus in the trash, and maybe the debit card, too, because the whole thing looks like some sort of scam. And my friend says that in some ways, it is.
About 4 million of the debit cards were sent out by "Money Network Cardholder Services," with a return address in Omaha, Neb. They are issued by MetaBank, N.A. There is no indication on the envelope that this is indeed the stimulus money approved by Congress. There is a flier inside that says "Enclosed is your Economic Impact Payment Card." According to reports, the debit cards have been tossed into the garbage by people who think they are some elaborate scam or a solicitation for one of those high-interest credit cards.
They are valid, and your money is loaded onto them for you to spend like any Visa card. Except there are some catches, and this is what my friend is miffed about. He believes unsophisticated folks (that could be me) and marginalized people who receive the cards will succumb to the various fees that an unaware card user can incur.
Most services have no cost. Buy what you want, call for a balance inquiry, transfer the funds to your personal bank account, and use in-network ATMs that carry the AllPoint brand and you won't be charged.
However, there are fees for using out-of-network, domestic ATMs ($2 after the first withdrawal), $3 for ATM withdrawals in another country, even getting a balance from your ATM, either in-network, out-of-network, domestic and international (25 cents a pop).
If your card is lost or stolen, you'll pay for that as well. It'll cost $7.50 for a new card, and if you want it expedited, that'll be $17. If I lose my bank's debit card, or if the card is stolen (both of which have happened to me), my bank replaces the card for free in about five days. If you lose your "economic impact payment card," it could cost you $24.50 to have it replaced in a timely manner.
And here's where you can really run up charges: If you use a bank teller for a cash withdrawal on the card, there's no charge for the first withdrawal, but $5 for subsequent withdrawals using a teller.
If only a small percentage of users end up paying fees because they used the wrong ATM or prefer to get their cash from a human teller, that could add up to millions of dollars for somebody up the line, and that somebody is not going to be you or me.
I'm not complaining. I'm just urging caution if you're one of the millions of people who received one of these debit cards. Be aware they are coming and don't fall into the fee-trap that comes with them.
I'm no financial wiz – my family and friends can attest to that – but if I get one of those debit cards, I'm just going to transfer the whole amount into our checking account. If you don't have a bank account, and many people don't, I would just cash it out then cut up the card.
But be aware these cards are going out, and if you're waiting on your stimulus check, you might get a debit card instead. Don't throw it away. Buy something. It's what they want you to do.

Joey Kennedy, a Pulitzer Prize winner, writes a column each week for Alabama Political Reporter. Email: [email protected]
Print this piece