Opinion | A senate full of morons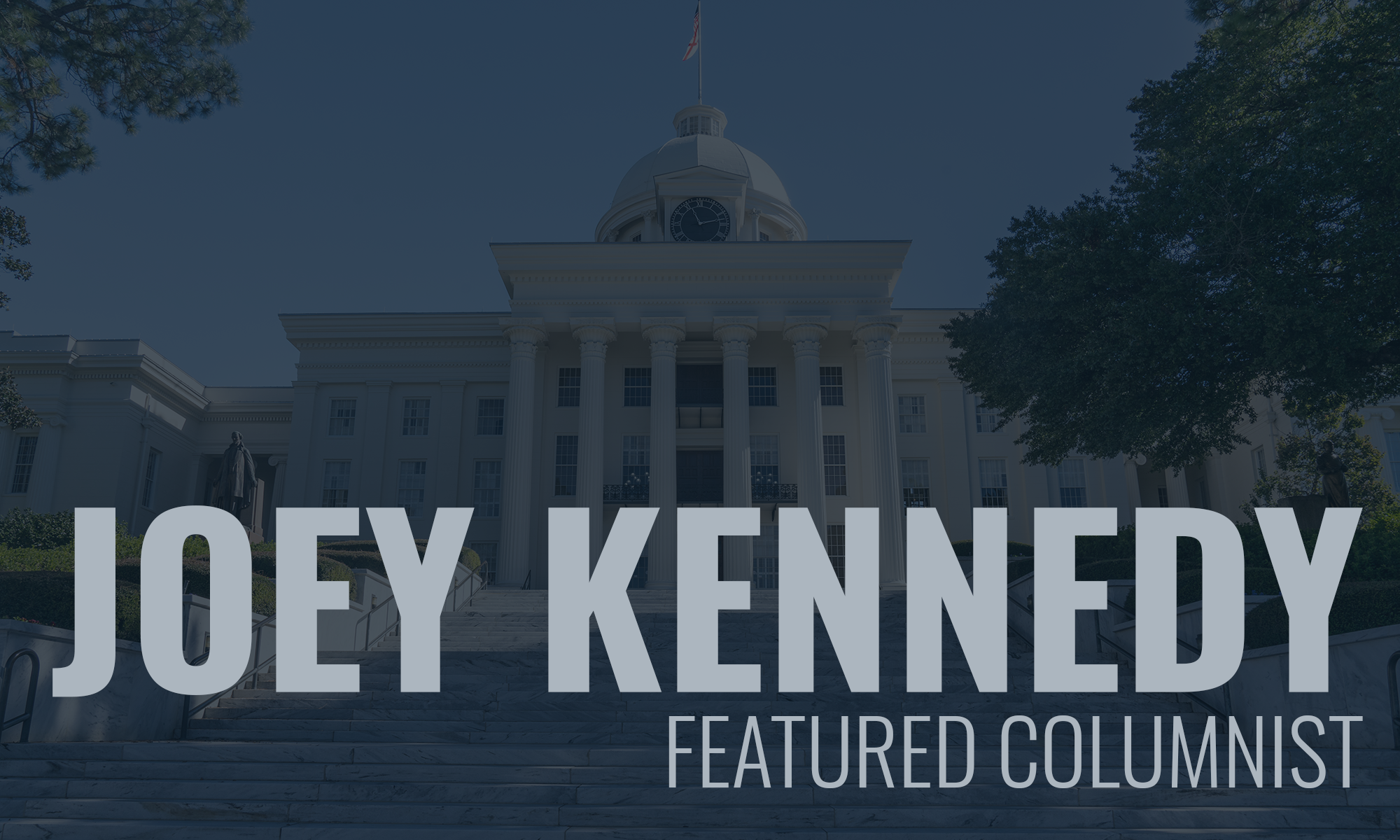 The Alabama Senate should just go home. The Legislature was supposed to gather again simply to pass the budgets. But, as my colleague Josh Moon notably pointed out, senators are up to no good.
And no good is SOP for the Alabama Legislature, but senators are hoping to kick that up a few notches.
Alabama generally has a weak executive, as laid out in the state Constitution. Our governor has as much power as her personality can generate. Gov. Kay Ivey has pretty good clout, based on that; she's one of the most popular governors in the nation. But when it comes to emergency powers, the governor indeed has some real clout, and we're in an emergency.
Ivey is apparently wielding her emergency powers too strongly to the chagrin of a couple of dozen senators, so they want to countermand her authority. Ivey, see, listens to the scientists and health experts. Imagine that!
That's why her reopening Alabama's economy is moving slowly. The underlying statistics during the COVID-19 pandemic don't support a wide reopening, and in fact what little has opened is already reflecting in higher cases of the sickness in Alabama. We're all the way back to early April statistics again. That's not good. But that's the fact.
Certain senators are trying to remind Ivey that they are Republicans. Republicans don't listen to health experts and scientists, they're saying. Just look at Washington, D.C., or next door at Georgia, where Republicans rule and where business openings are being encouraged even as caseloads and deaths rise.
When it comes to reopening the economy, Alabama senators are just fine risking your life for their dollars. Hell, they'll even make it so that a business won't be legally liable for their own mistakes if they get a few people sick and killed here and there. These senators, men like Tom Whatley of Auburn, and Will Barfoot of Montgomery, and Jim McClendon of Springville, along with others, don't care a whit about the worker-bees' health and welfare.
Yet, so far Ivey is hanging tough, and good for her.
The reality is that the Senate may have a hard time changing the rules during the pandemic. The House wants to pass the budgets and get out of town. That's all that's on the House agenda, and let's hope it stays that way. The Senate can't change the law by itself. The House has to go along, and House Speaker Mac McCutcheon, a Republican from Monrovia, is determined only to pass the budgets and a few local bills.
The House Rules Committee sets the special order calendars, and Chairman Mike Jones, R-Andalusia, said the Rules Committee would be unlikely to meet again. The only statewide matters on the calendars are the education and general fund budgets, with no proration.
Ivey needs to stay focused and stand her ground. She should go against party policy and actually keep listening to the experts here. We cannot allow hundreds of unnecessary deaths to become Alabama's new normal.
Meanwhile, those senators who are unafraid for themselves and are willing to sacrifice you and me should go on a little fact-finding mission. I suggest they tour that poultry processing plant in Albertville. You know, the one where a lot of people got sick with COVID-19 because the plant didn't provide the right protection for its employees.
I'm sure with all of their clout, the senators will be able to set up a visit there in no time. Take a bus. And, Senators, no need to demean yourselves by wearing face masks or gloves, either. You don't want to look like wusses! Have fun. Albertville is a nice city.

Joey Kennedy, a Pulitzer Prize winner, writes a column each week for Alabama Political Reporter. Email: [email protected]
Opinion | That climate change hoax is killing us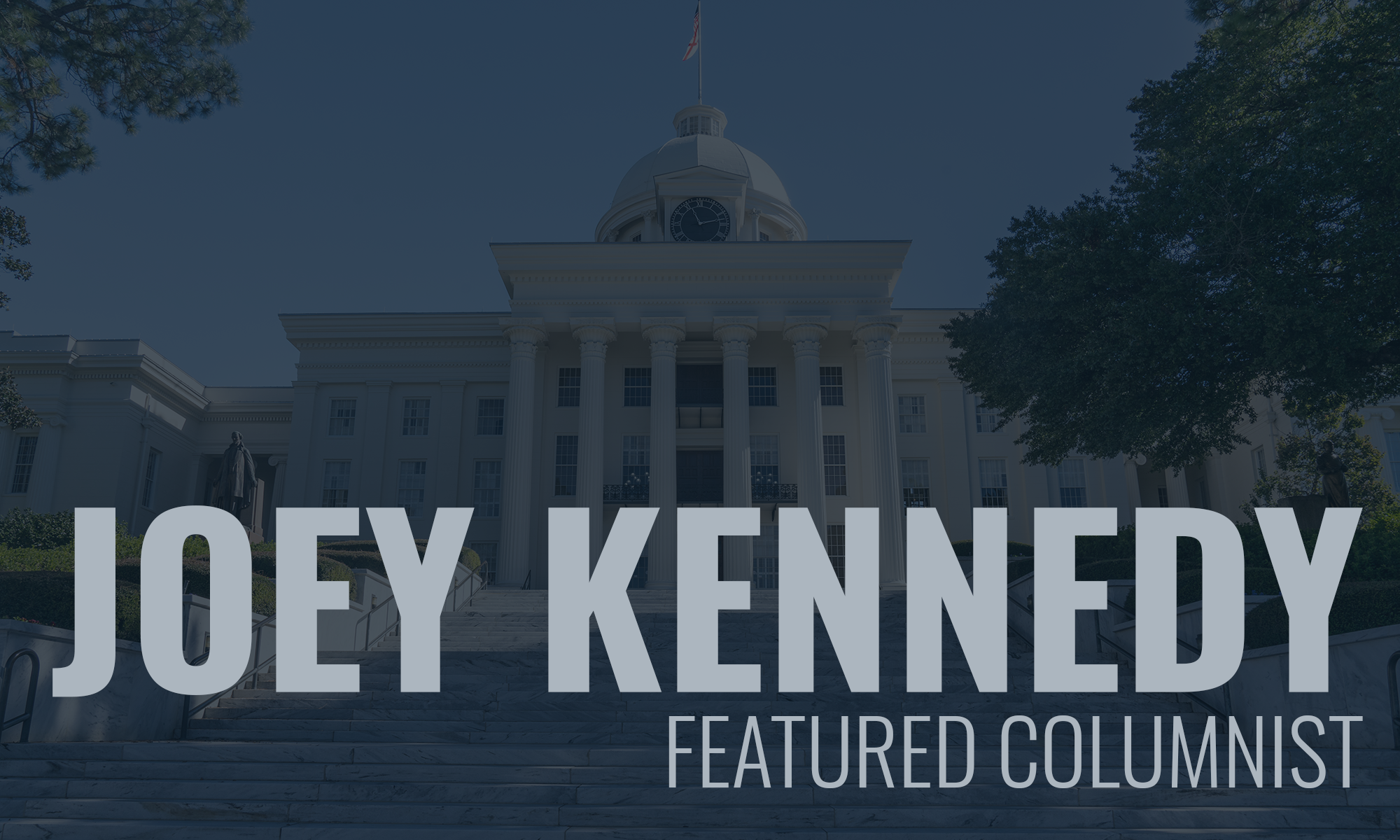 I grew up with hurricanes. For my first 11 years, my parents and I lived on the Texas Gulf Coast, near Beaumont. My father was transferred by the company he worked for, Texas Gulf Sulfur, to deep South Louisiana in 1967. We lived in Houma, in Terrebonne Parish, but Dad worked near Larose, in Lafourche Parish.
Hurricanes were regular events in Southeastern Texas and South Louisiana. Still are, but in much more frequent numbers. And Alabama gets clobbered every so often, most recently yesterday and today. Sally made landfall near Gulf Shores, and you can be assured the damage will be extensive, especially from flooding.
Flooding was a big factor in Texas hurricanes too, when I lived there. Hurricane Carla, in 1961, devastated High Island, not far from our home. Flooding was widespread. Carla was a Category 4 storm. But notably, that September, Carla was only the third named storm of the hurricane season.
This year, we're running out of names. Striking Alabama this week, only a few days after Carla struck Southeastern Texas in 1961, Sally is toward the end of the hurricane alphabet. The National Hurricane Center and World Meteorological Organization are literally running out of names for storms this year.
Earlier this week, and maybe still, there were five named storms in the Atlantic. This is only the second time on record that five named storms are in the Atlantic at the same time. And they're using up the Alphabet. The first time this happened was 1971, at a time when humans were first becoming aware of climate warming.
Little do we know, that before Sally decided to squat on Alabama, Hurricane Paulette made landfall in Bermuda on early Monday morning. There are so many hurricanes around, we can't even keep up with them.
They're like Republican scandals.
Probably more than any other indicator, hurricanes tell the story of climate change, the very real climate change that Donald Trump and many Republicans deny or call a hoax.
Like the COVID-19 Pandemic. Like so many events that Trump and Trump Republicans can't (or won't) believe. Like the corruption that permeates the Trump administration. Like the wildfires destroying the far West Coast states.
That's not climate change, claims Trump. It's because California won't sweep the forests. I call BS. Even on California being responsible for sweeping. Most of the forestland in California is federal land. Most of the burning areas are on or near federal trees. Yet, the state of California spends more money on forest management than the federal government, which owns most of the land. That's the truth. No hoax.
Trump should order secret federal teams of ICE forest sweepers to do their jobs.
The hoax from Republicans and the Trump administration is that crazy antifa hit squads are invading the West Coast to reign terror on the populations there. National security experts continue to assert that white supremacists and nationalists are the most dangerous domestic terror threat. But Trump defends those radicals – "they are very fine people" — because they hold up some mysterious white heritage above all others. If Trump is anything, he's the whitest Angry White Man ever.
Climate change is real. The coronavirus pandemic exists. White nationalists are the most serious domestic terror threat in this country.
Black lives do matter.
Yet, once again and often, Trump shows the orange-hued emperor has no clothes. As Stormy Daniels has previously said, that is not a good look.