Opinion | Remembering my father and the Greatest Generation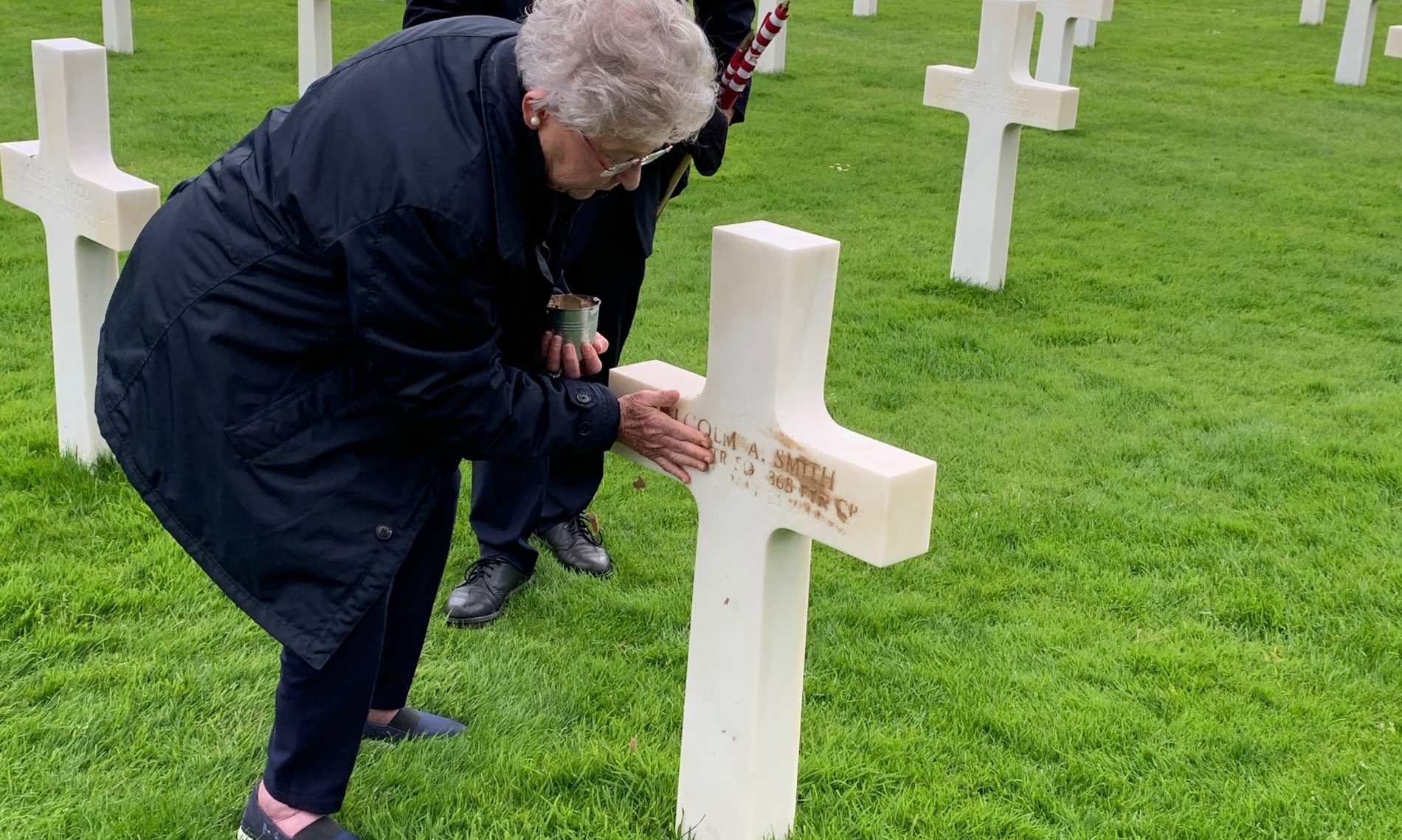 It has been 75 years since the end of World War II. Today, May 8, we celebrate V.E. or Victory in Europe Day, the unconditional surrender of Nazi Germany. Later this summer, we will also celebrate the 75th anniversary of V.J. or Victory in Japan Day, the formal surrender of Imperial Japan on the deck of the USS Missouri on September 2, 1945.
Commemorating World War II and remembering those who fought is of special significance to many of us who are children of "the Greatest Generation."
My father, Boadman Nettles Ivey, was a captain in the field artillery and fought in the Battle of the Bulge. He also landed at Normandy six days after D-Day, a fact that made my first-ever trip to the Normandy American Cemetery last year extra special. Looking at all those graves of soldiers who landed at Normandy but didn't come home alive is something I'll never forget.
As an only child, I was extremely close to both my parents and always had a special respect for my father's contribution to this war.
His service taught me that we truly stand on the shoulders of our previous generations. It is because of efforts of the men and women who served in World War II that we can live in such freedom today.
Growing up during the Great Depression, the men and women of "the Greatest Generation" saw a scary political landscape form across the globe that led to World War II. The lights of freedom were dimming as unspeakable atrocities were unleashed on innocent men, women and children – both in Europe and Asia.
My father was just one of millions who loved his country, understood the grave risk and proudly served in the military. He and my mother knew that he would be in harm's way, and there would be no guarantee of his safe return. This anxiety was the norm for people all over the country who prayerfully hoped the war would reach a successful conclusion and their loved ones would return home safe and in one piece.
Unfortunately, an estimated 405,000 families received the devastating news of loss. Their unimaginable grief was in a small part soothed by the conviction that their loved one's sacrifice had made a profound impact on the world.
For those like my father who were fortunate to return from war, most came home, went back to work and tried to get on with their lives. Few were recognized as the hero they were and more times than not, declined to be publicly acknowledged for their service.
In fact, it is not uncommon for family members to learn of their loved one's service and say "I never knew that."  The vast majority of those from "the Greatest Generation" lived the remainder of their lives in their community doing the mundane things that individually seems unremarkable but, collectively, help make America great.
Things like folks working at their jobs, providing for their families, and expressing their faith by volunteering and serving in leadership roles in their community are ideals that are so uniquely American.
As we honor the members of "the Greatest Generation" who served 75 years ago, let us pause to reflect on the selfless work that these ordinary Americans accomplished. On both V.E. Day and V.J. Day, I hope you'll join me by saying a prayer of thanks for those who served our country in World War II.
Also, let it serve as a reminder to us that it is the uncelebrated roles, doing the sacrificial, which is truly so important.
I'm proud to celebrate this day, not only as the conclusion of a horrible world conflict, but it was the beginning of peace. It was a peace built from the seemingly unremarkable men and women who returned home to live and work under the banner of freedom that continues to shine as a beacon for the rest of the world to see.
Today, I'm thinking of my father and the many loved ones that bravely fought for our freedom and returned to make a wonderful life for Alabama and the rest of our great nation. May God bless their memory, our great state, and the United States of America.
AARP Alabama asks for details on $50 million federal COVID-19 aid to nursing homes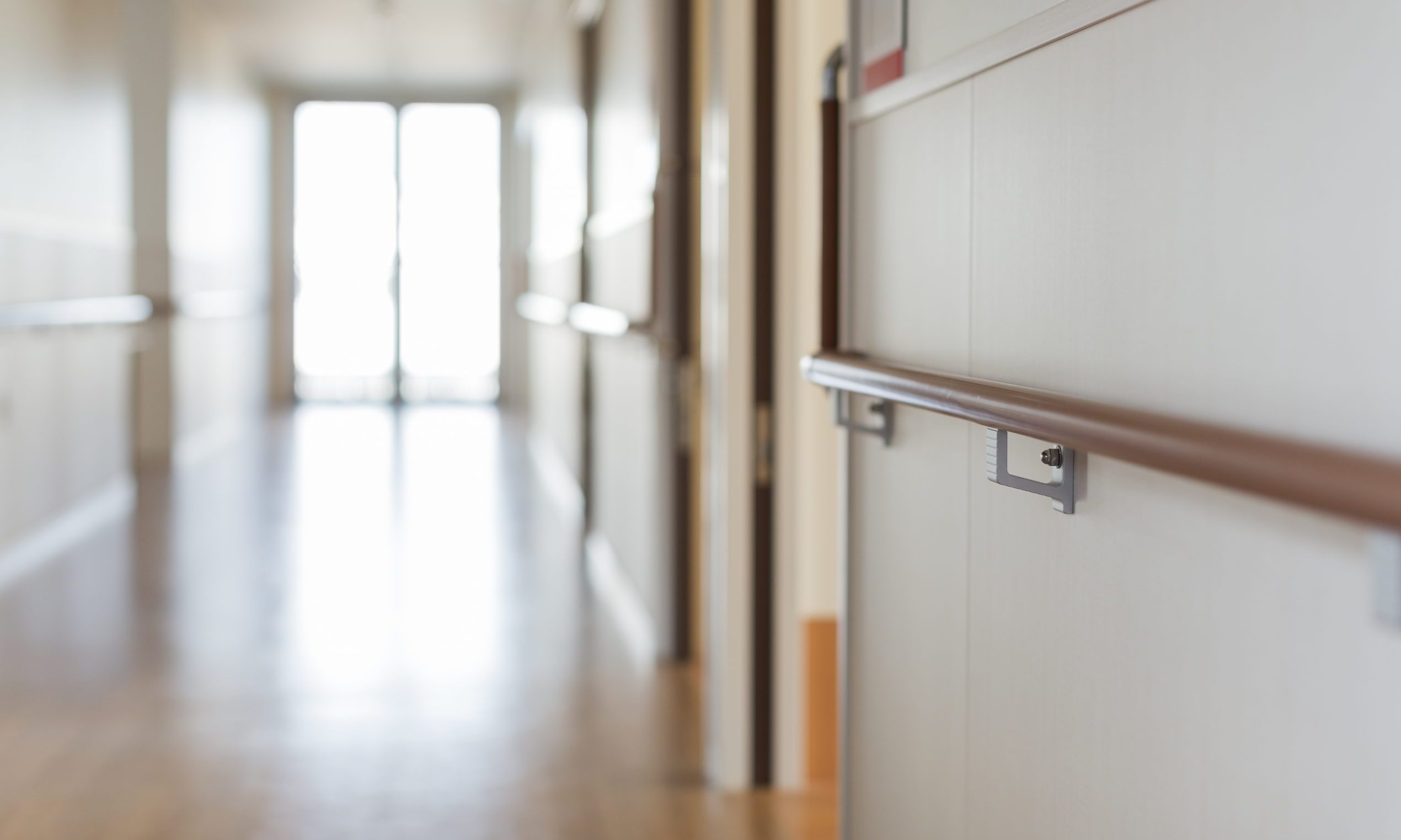 The Alabama chapter of AARP is asking the state to ensure federal coronavirus relief funds are spent wisely and in the open. Gov. Kay Ivey on Friday announced $50 million in grants would go to state nursing homes to aid in the fight against COVID-19.
Candi Williams, AARP's Alabama state director, told APR on Monday that the organization, which advocates for the elderly, wants a better understanding of how that money will be spent and to ensure some is spent for ongoing COVID-19 testing.
A spokesman for the Alabama Nursing Home Association says details on how the money can be spent is already publicly available, however, and Ivey in early June announced the award of $18.27 million in federal CARES Act funds to be spent toward regular nursing home COVID-19 testing.
"What we're looking for is specifics on how it will be used, and we want those specifics to be made publicly available," Williams said.
Ivey on Friday said the money is to be administered by the Alabama Nursing Home Association Education Foundation. The Alabama Hospital Association is to administer up to $50 million in grants to state hospitals through another program.
"This allocation of up to $50 million will be for operational costs that are COVID-19 related, such as PPE, cleaning, personnel costs and other costs incurred related to the pandemic," Ivey's office said in a press release Friday.
"In partnership with the state of Alabama, the Alabama Nursing Home Association Education Foundation will administer the funds fairly and impartially on behalf of the people of Alabama, for all of Alabama's nursing home facilities," the statement goes on to say.
Williams said the public deserves to know how the federal funds will be used, and said Ivey's office hasn't yet signaled whether those details will be made public.
Ivey's office, through a spokeswoman, declined to comment, and referred a reporter to the Alabama Nursing Home Association.
John Matson, communications director for the Alabama Nursing Home Association, told APR that AARP Alabama need only read the memorandum of understanding published along with Ivey's announcement about the grants on Friday to see how the money must be spent.
According to the memorandum, the Alabama Nursing Home Association Education Foundation can only disburse the funds to nursing homes "for the purposes of responding to or mitigating the COVID-19 public health emergency" and details what facilities must do to receive the money.
Among the requirements, nursing homes in their applications must provide supporting documentation, which can include invoices, purchase orders, payroll records and financial records, according to the memorandum. The foundation must also provide the Alabama Finance Director's Office with a detailed report on the 15th of each month noting how the money was spent, according to the document.
"I think it would be helpful for them to read that," Matson said, referring to AARP Alabama and the memorandum of understanding.
AARP Alabama is also asking that the money be used for ongoing and methodical testing of all residents and staff in the state's long-term care facilities.
"We've seen across the country that testing can be hit or miss, and testing frequency can vary," Williams said. "We've seen in other states where that has helped curb the loss of life and helps protect residents."
Matson noted that Ivey in early June also announced a separate $18.27 million in federal CARES Act funds to be spent toward regular nursing home COVID-19 testing and "proactive surveillance" through the end of the calendar year, which is also being administered by the Alabama Nursing Home Association Education Foundation.
Alabama's long-term care ombudsmen, who are tasked with protecting residents' rights and investigating health and safety concerns, have been largely banned from entering Alabama's long-term care facilities since early on in the pandemic when the facilities ended visitations to help prevent the spread of the virus.
Williams said AARP would also like to see the safe reentry of ombudsmen into state facilities and for those details to be included in a publicly-released plan.
"We also have been advocating for transparency and real-time data about the COVID cases and death in Alabama nursing homes and long-term care facilities. That continues to be a struggle," Williams said.
The Centers for Medicare and Medicaid Services is collecting that state data, but it's weeks old by the time it's published on the federal agency's website, Williams said.
"Having that information would help us protect the residents, staff and surrounding communities, but also making sure families have that information," Williams said.
The Alabama Department of Public Health has declined to release county-level or facility-level details on coronavirus in long-term care facilities and nursing homes, citing privacy concerns. Many other states do release that information, however.
According to CMS, there have been 3,841 confirmed COVID-19 cases and 562 deaths among residents in Alabama nursing homes as of July 26. AARP Alabama said COVID-19 deaths of nursing home residents make up approximately 42 percent of the state's total coronavirus deaths.