Republican accuse Jones of "double standard" in Biden sexual assault allegation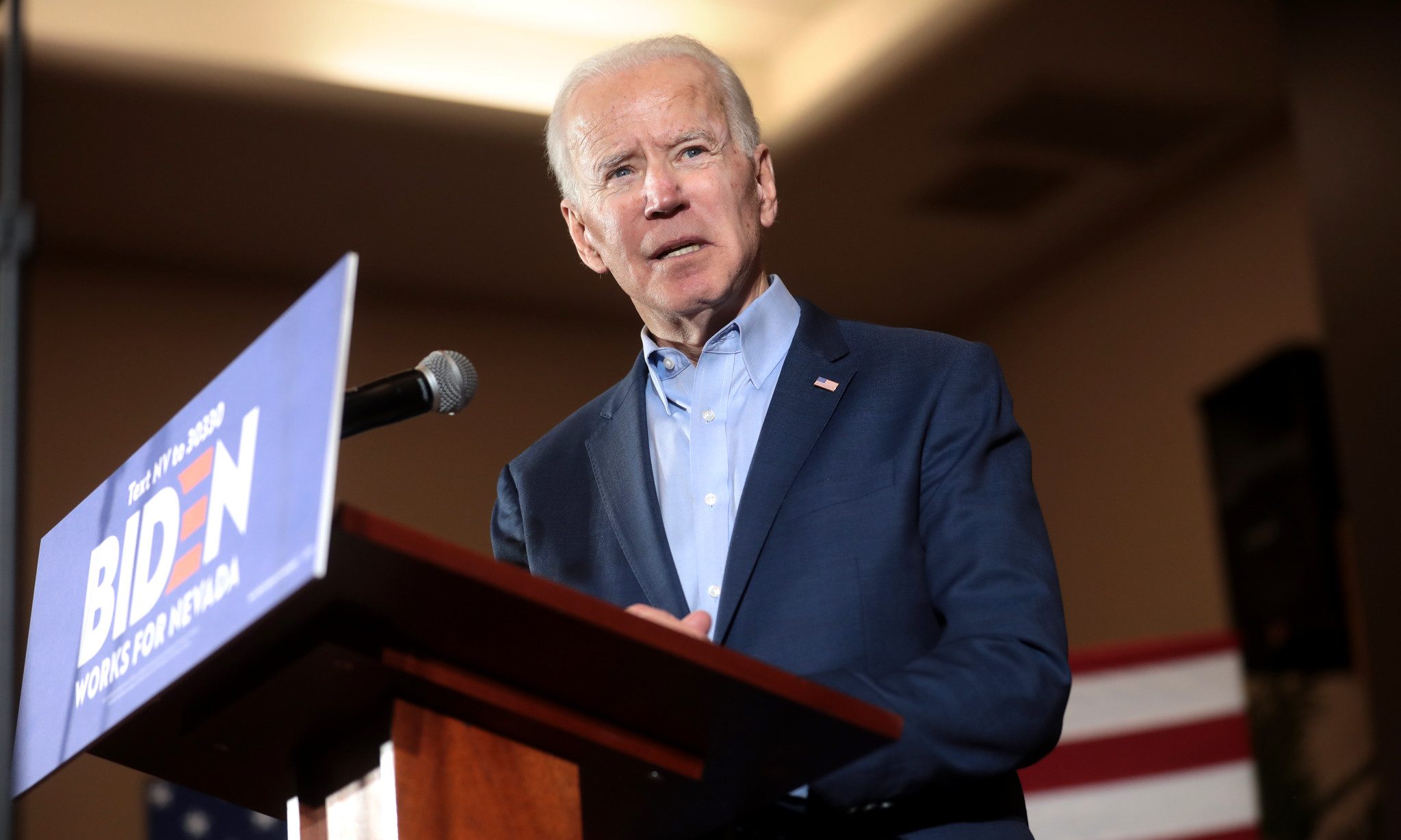 Wednesday, the National Republican Senate Committee accused U.S. Senator Doug Jones, D-Alabama, of having a double standard about allegation of sexual misconduct by Democrats versus Republicans.
The Presidential campaign of former Vice President Joe Biden (D) has been rocked by allegations made by former Senate staffer Tara Reade that Biden sexually assaulted her in 1993 and that she made a complaint to the Congressional Personnel Office that she was sexually harassed by then Senator Joe Biden, D-Delaware. In a recent Huffington Post article, Biden friend, U.S. Senator Doug Jones (D-Alabama) was skeptical of the claims made by Reade against Biden.
"'The more that comes out, the more and more it, to me, does not have the indicia of credibility that I would be looking to at all,' Jones said.
Jones called Reade's account, "totally inconsistent with Biden's character."
Reade, along with other women, had made claims that she was sexually harassed by Biden last year. Recently she has made the claim that she was ordered to bring material to Biden's office and that he shoved her against a wall and put his hand up under her skirt for inappropriate touching. This is the first claim by Reade that she was actually sexually assaulted by Biden.
Senator Jones voted against the confirmation of Judge Brett Kavanaugh to the U.S. Supreme Court because of allegations made by Christine Blasey Ford. Ms. Ford made the claim that while they were teenagers at a pool party in the 1980s, a drunken Kavanaugh grabbed her, tossed her on a bed, and tried to remove her swimsuit, before a longtime buddy of Kavanaugh's broke up the unwanted tryst.
The NRSC's Nathan Brand shared a Twitter posting by Jones about Christine Blasey Ford's testimony during Brett Kavanuagh's nomination hearings.
"The Kavanaugh nomination process has been flawed from the beginning and incomplete at the end," Sen. Jones wrote. "Dr. Ford was credible and courageous and I am concerned about the message our vote will be sending to our sons and daughters, as well as victims of sexual assault. I will be voting no."
Claims of past sexual misconduct are nothing unusual in political campaigns.
In Jones's 2017 special election, he benefitted from widely publicized claims of sexual misconduct against his Republican general election opponent, former Chief Justice Roy Moore (R), dating back to the 1970s.
Moore denied all of the allegations.
"I never sexually mistreated any woman," Moore said at the time.
Biden similarly denies all of Tara Reade's allegations.
"No, it is not true," Biden said. "It never happened."
Similar complaints were made against then candidate Donald J. Trump (R) during the 2016 presidential campaign. More than a dozen women leveled charges against the billionaire businessman ranging from sexual harassment to sexual assault.
"I have been falsely charged numerous times, and there is such a thing," Trump said.
There is a long history of politicians ignoring claims of sexual misconduct against their friends and allies; while denouncing their political opponents for similar indiscretions. There are some Republican Senators, who voted for Kavanaugh and Trump, who famously voted to impeach and remove Pres. Bill Clinton (D) for his sexual misconduct in the White House with Monica Lewinsky and then lying about it under oath in depositions for a sexual harassment lawsuit from former Arkansas staffer Paul Jones. Joe Biden voted against Clinton's removal for proven misconduct (there was DNA evidence); but denounced Kavanaugh and Moore simply for accusations.
The Reade allegation are tricky for Democrats, who need to do very well with women voters if they hope to unseat Trump in November.
Republicans meanwhile are using the accusations as a cudgel against Biden's campaign as well as against Democratic Senators like Jones, an early Biden endorsee, over the differences in which they are handling the Reade allegations with the Kavanaugh allegations. CNN has produced three people who claim that Reade told them about the incident with Biden at the time. Ms. Ford was unable to produce any corroborating witnesses; while Kavanaugh's friend, who supposedly witnessed the encounter, denied that it ever happened.
Jones will face the winner of the Republican primary runoff in November. There former Auburn head football coach Tommy Tuberville is running against former Senator Jeff Sessions.
Biden is the presumed Democratic nominee. All the major Democratic candidates have suspended their campaigns and endorsed Biden.
Original reporting by CNN contributed to this report.
Print this piece
Carl, Hightower raising money for July GOP primary runoff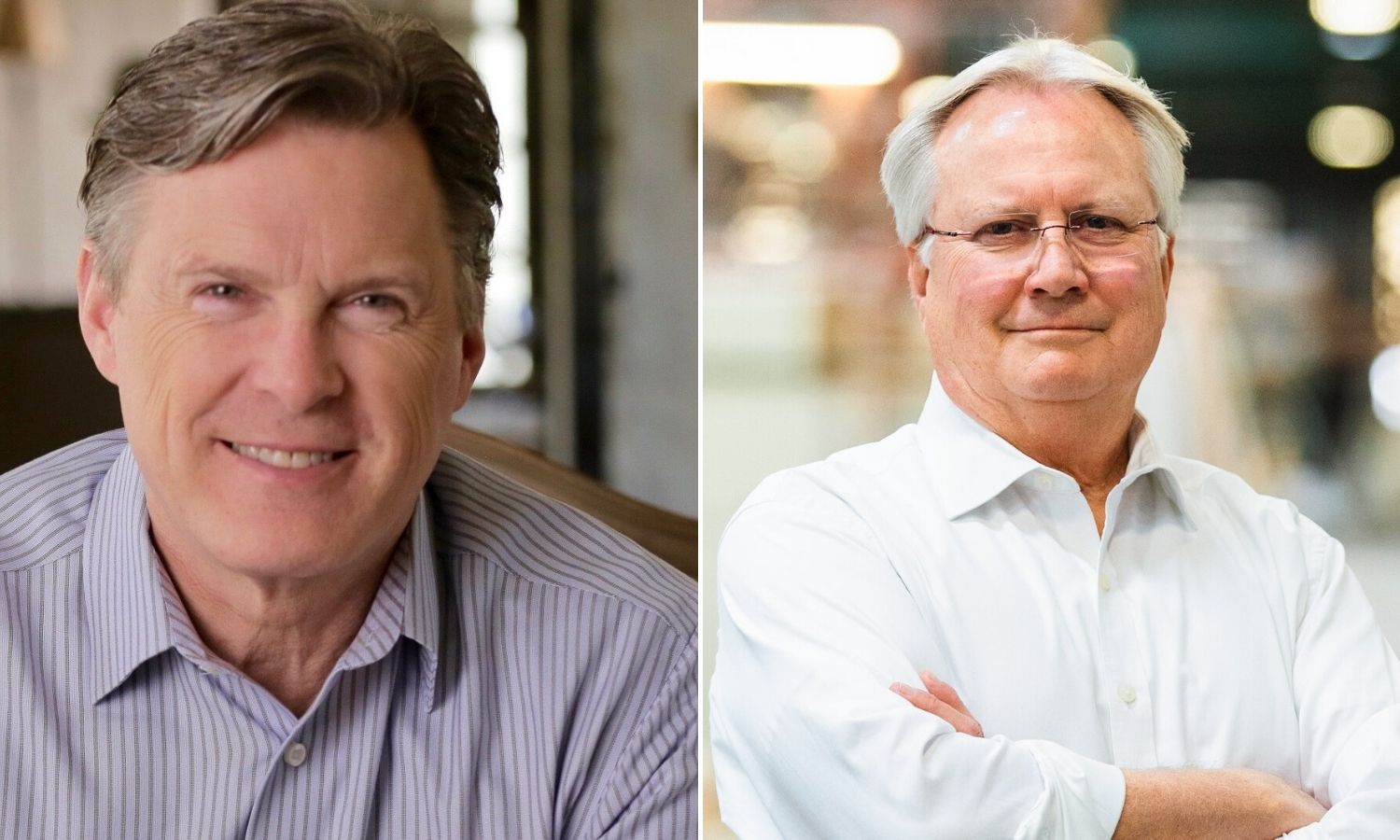 Mobile County Commissioner Jerry Carl and former State Senator Bill Hightower are running in the Republican Party primary runoff on July 14.
Both campaigns are preparing for the final push. Their Federal Elections Commission reports on their fundraising efforts are through the end of March.
Carl reported total receipts of $1,513,462.10. $709,525.10 of Carl's money comes contributions. $670,169.60 of that is contributions from individuals; while $37,700 are contributions from other committees. Carl has contributed $1,655.50 to his own campaign. Carl's congressional campaign also reports personally loaning his campaign $758,900.
Carl has already spent $1,307,240.85. $1,114,940.85 was for campaign operating expenses, $400 was for contribution refunds and $191,900 were loan repayments. Carl entered the month with $206,221.25 in cash on hand and debts of $567,000.
R.E. Myles of Grand Bay, AL donated $8400 to Carl's campaign. Myles is the President of the law firm McDowell, Knight, Roedder, & Sledge. There are two entries for Mr. Myles of Grand Bay. The second is for $5,600. Carl's other top contributors include: Rachel Burton is a Mobile housewife $5,800. Philip Burton of Mobile contributed $5,600. Burton works for the Burton Property Group. Clarence Burke Jr. of Foley works for Wolf Creek Industries $5,600. Nancy Myles of Grand Bay is retired, $5,600. Morgan Myles is a Mobile engineer with Core Industries, $5600. White-Spunner & Associates is a real estate firm, $5,400. Warren Nicholson of Mobile, who works for NFINA Technology, $5,400. Kathy Nichols of Mobile is retired, $5,400. Matt Metcalfe is a Mobile realtor, $5,400. Jerry Lathan is a contractor from Theodore, $5,400.
Former State Senator Bill Hightower reported total contributions of $1,071,355.21. $1,032,155.21 were individual contributions; while $39,200 were contributions from other committees. Hightower has no outstanding loans.
Hightower has already spent $858,340.60. $848,860.60 were operating expenses. $5,600 were refund contributions to individuals. $3,880 were other disbursements. The Hightower campaign had $213,023.40 in cash on hand.
Club for Growth PAC is supporting Hightower and they have donated $19.600 to his campaign. Major contributors include: Richard Uihlein of Lake Forest, Illinois is the CEO/owner of Uline, $11,200. Roy Drinkard of Cullman is the owner of Drinkard Construction, $2,800. Lamar Harrison of Wilmer, AL is the President of Gulf Construction and Hauling, $2,800.00. Rhonda Scott is an Opelika homemaker, $2,800.00. Allen Harris of Opelika is the owner of Bailey-Harris Construction Company $2,800. Donna Williams is a Mobile homemaker $2,800. George Montgomery is the president of his own company $2,800. Sherri Trick is a Tuscaloosa homemaker $2,800. Carrie Montgomery of Mobile is the treasurer at Gulf Fastener. $2,800. Kreis William of Birmingham is a vice president at JohsonKreis Construction $2,800.
The winner of the Republican primary runoff will face the winner of the Democratic Party primary runoff between James Averhart and Kiani Gardner
The First Congressional District is an open seat, because incumbent Bradley Byrne, R-Montrose, is not seeking re-election.
Print this piece