Brooks says that Flynn's prosecution was a politically motivated setup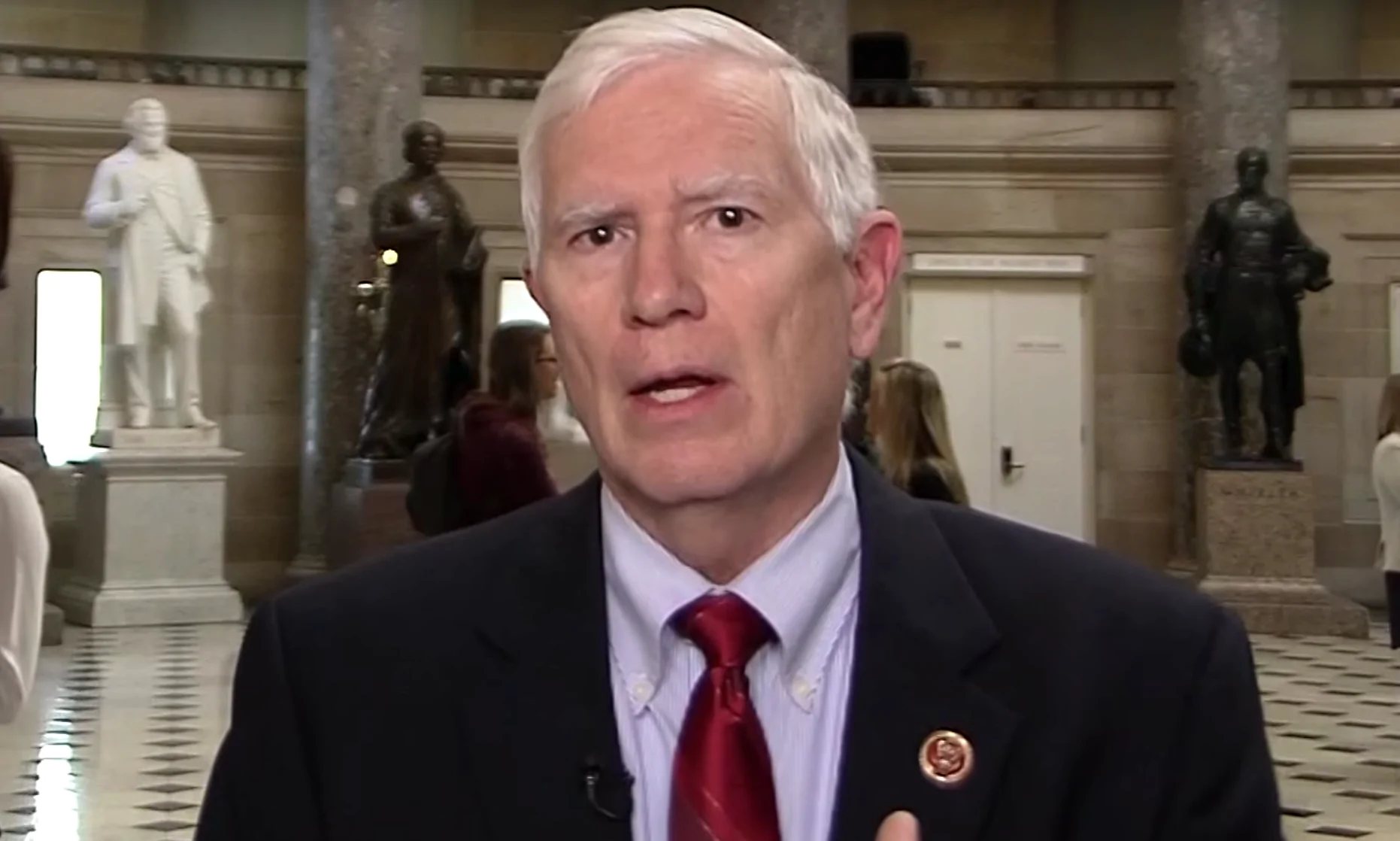 Friday, Congressman Mo Brooks (R-Huntsville) said that General Michael Flynn's prosecution, "was a miscarriage of justice."
"General Flynn's prosecution was a politically motivated set up." Brooks wrote. "It was a miscarriage of justice and a shameless attempt at undermining America's duly elected president by partisan federal government employees. As I've said before, every single federal government official who misused America's justice system in the attempted coup against President Trump ought to be jailed to the maximum extent of the law. They've committed serious crimes that ought to have serious consequences."
Timothy Shea, U.S. Attorney for the District of Columbia, made the announced in a 20-page court filing Thursday afternoon that all the charges against Gen. Flynn have been dismissed.
"The United States of America hereby moves to dismiss with prejudice the criminal information filed against Michael T. Flynn," the government wrote in the filing. "The Government has determined, pursuant to the Principles of Federal Prosecution and based on an extensive review and careful consideration of the circumstances, that continued prosecution of this case would not serve the interests of justice."
Press Secretary Kayleigh McEnany blasted the effort to prosecute Gen. Flynn.
"The FBI exists to investigate crimes. But in the case of Lieutenant General Michael Flynn, it appears that they might have existed to manufacture one," McEnany said at the White House press briefing. "As the motion filed by the Department of Justice yesterday explained, the FBI set out to interview General Michael Flynn, when they had no predigate [sic] — predicate for any investigation of any crime."
"Over the past week, we learned, from a handwritten note, the true intent behind the FBI's investigation of Lieutenant General Michael Flynn," McEnany explained. "The very day that then-FBI Director Jim Comey sent agents to the White House to interview Flynn, the FBI discussed what their intent was beforehand. This is what they said: "What is our goal? Truth, admission? Or to get him to lie so we can prosecute him or get him fired?" These notes, in addition to other evidence, raise serious questions about the handling of the — of the FBI's handling of Michael Flynn's case."
"The intelligence community was hunting for evidence against General Flynn — evidence they did not find," McEnany charged. "We learned from newly released transcripts that in stark contrast to what former DNI James Clapper had been saying publicly, and contrary to what he was saying publicly, here's what he was saying privately with regard to Russian collusion: "I never saw any direct empirical evidence that the Trump campaign or someone in it was plotting [or] conspiring with the Russians to meddle with the election." Sounds awfully different from what he just said 10 days prior in a public capacity."
"Michael Flynn didn't violate the Logan Act. Even the FBI did not think that General Flynn's telephone call provided the predicate for a criminal investigation," McEnany stated. "In fact, in January of 2017, an internal FBI document concluded that Flynn was, quote, "no longer a valid viable candidate for investigation." Disgraced FBI agent and noted Trump hater, Peter Strzok, disagreed, texting this: "Hey, if you haven't closed that Flynn case yet, don't do so yet." End quote. So the Flynn case remained active. This was a good thing for Peter Strzok, but it was a bad thing for justice. It was a bad thing for the rule of law."
"When I look at what they did to him. They tormented him," President Donald J. Trump (R) said. "Dirty cops tormented General Flynn. General Flynn is a fine man 35 years or so in the military You don't get to be where he is by being bad. And then right at the beginning of the administration the dirty cops came in and you see the notes, Jim. Whether you are on our side or another. Lets Talk about fairness What they did to General Flynn and by the way to Roger Stone and to others was a disaster and a disgrace and it should never be allowed to happen in this country again."
Trump Finance Committee member Perry O. Hooper Jr. told the Alabama Political Reporter "General Flynn was innocent and has been totally exonerated.
Hooper blamed Peter Strzok and the deep state for conspiring to set up Flynn.
Congressman Mo Brooks represents Alabama's Fifth Congressional District.
Jones: Trump executive orders are "more for show than actual help for the Americans people"
Democratic Alabama Sen. Doug Jones had harsh words for recent executive orders that President Donald Trump signed in lieu of continuing to pursue a bipartisan legislative COVID relief package. Jones said that Trump's executive orders extending coronavirus relief are "more for show than actual help for the American people."
"While the President is attempting to give the appearance that he is leading the cavalry coming to the rescue of the American people, these executive orders are anything but that," Jones said. "The executive order to extend the now-lapsed emergency unemployment assistance will cut benefits by $200 a week or more for Alabamians and asks states, whose budgets have already been burdened by the pandemic, to foot part of the bill. The payroll tax collection moratorium is a way for President Trump to follow through with his promise to defund Medicare and privatize social security by putting the solvency of these programs at risk while still leaving open the possibility that those taxes may need to be paid in a lump sum next year."
"By signing these executive orders that are more for show than actual help for the American people, President Trump has confirmed that his administration has not acted in good faith and had no intention of reaching bipartisan agreement on legislation that would benefit all Americans," Jones said. "The Senate, which absolutely should not have recessed without passing a relief package, needs to immediately return to Washington to pass legislation that provides adequate support for the Americans who are suffering as a result of this virus as well as our economy. We need to come to a bipartisan compromise that deals with the full slate of urgent issues facing our country: we need a national strategy for COVID testing and contact tracing, to extend federal eviction moratoriums, to provide much-needed funding for state and local governments, and to ensure schools have the resources they need to reopen safely — among so many other needs."
Both parties wanted a fifth coronavirus aid package passed before Congress broke for August recess, but negotiations broke down between Democrats and the White House over the size of the aid package.
"It's completely inexcusable that Mitch McConnell waited over two months after the House of Representatives passed the HEROES Act to begin negotiations on this relief package, knowing full well that many of the programs that Americans have relied on during this crisis would expire at the end of July," Jones continued. "The failure to negotiate an adequate bipartisan deal speaks to a broader breakdown in leadership in Washington, and I strongly urge my colleagues to put partisanship aside to come together to pass a relief bill as soon as possible. Lives and livelihoods are at stake, and each day we spend arguing over politics is another day that our institution fails the American people."
Some Democrats have threatened to challenge the president's executive actions in court. Treasury Secretary Steven Mnuchin said that Democrats would have a lot of explaining to do if they challenged the White House's efforts to get enhanced unemployment benefits to Americans.
"We've cleared with the Office of Legal Counsel all these actions," Mnuchin said on "Fox News Sunday." "If the Democrats want to challenge us in court and hold up unemployment benefits to those hardworking Americans that are out of a job because of COVID, they're going to have a lot of explaining to do."
The president's executive actions would provide $400 in increased federal unemployment benefits, which is down $200 from the $600 enhancement that they were getting.
"We thought $400 was a fair compromise. We offered to continue to pay $600 while we negotiate, and the Democrats turned that down," Mnuchin said.
The Democratic proposal that passed the House, the HEROES Act, would have added $3.4 trillion to the national debt.
Jones is trailing Republican candidate Tommy Tuberville in the race for U.S. Senate according to a poll released last week.