Opinion | The 1965 special succession session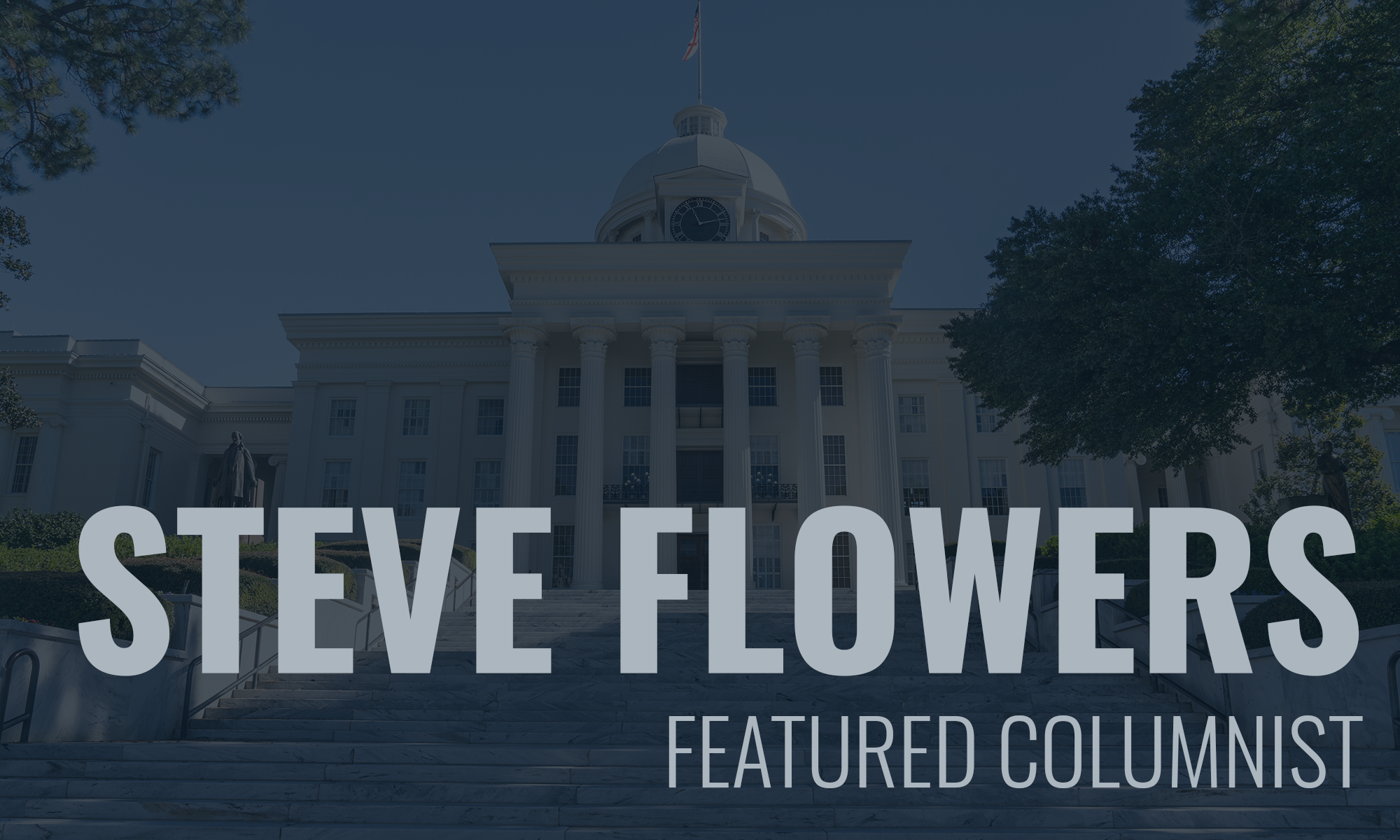 The legislature meets in regular session every year for three-and-a-half months. However, an extraordinary special session can be called by the governor if he/she deems there is a dire emergency in the state government that needs addressing. This provision in the Constitution gives the governor inherent advantage in a special session. The official proclamation calling for a special session allows the governor to set out matters for a specific purpose(s) when calling the session and requires the legislators to address those specific issues. You saw Governor Kay Ivey use this procedure quite effectively last year.
There were a large number of special sessions called in earlier years because the legislature met every other year. Special sessions were part of the norm during the Wallace years. Wallace realized the importance of isolating and focusing on his issues.
The Alabama Legislature has seen many epic legislative battles, but none can approach the level of animosity reached in the 1965 Special Session called by Gov. George Wallace to consider a constitutional amendment permitting Alabama's constitutional officers to succeed themselves for one additional term.
At this time, the governor could serve only one term and could not succeed themselves. Only two governors had served more than one term. Big Jim Folsom and Bibb Graves had been two term governors but had waited out four years before returning for an unusual second term. Wallace wanted a second term. Therefore, the momentous and historical September 1965 Special Session called by Wallace is referred to in Alabama political lore as the Succession Special Session.
To set the stage, Wallace had lost to John Patterson in the 1958 governor's race because Patterson was perceived as the most segregationist candidate. That was to be Wallace's only defeat. After finishing second, he vowed that he was "out segged" and he would never be "out segged" again. He immediately began his campaign for 1962. He won the 1962 race as the most segregationist candidate. In his January 1963 inaugural address, he vowed "segregation today, segregation tomorrow, and segregation forever." Several events occurred that year. Wallace's "stand in the schoolhouse door" to block integration at the University of Alabama propelled him into being the number one segregationist politician in America.
Wallace's new found national fame emboldened him to enter presidential primaries in 1964 in Maryland, Indiana, and Wisconsin. Race seemed to be an issue in not only Alabama and the Deep South states but in other states as well. Wallace had captured the issue and had become a folk hero in Alabama.
With the dawning of 1965, attention began to focus on the 1966 governor's race. There were already three prominent players posed to run. Former state senator, Ryan deGraffenreid, who finished second to Wallace in 1962, was running hard. Attorney General Richmond Flowers and Congressman Carl Elliott were also certain to run. Big Jim Folsom was also a probability.
Wallace realized about midyear 1965 that he needed to remain governor. Thus, the special session was called for September 30. Wallace was at the peak of his popularity and enjoyed immense support in the House of Representatives. His succession bill, House Bill 1, was reported favorably from the Rules Committee on the second legislative day and passed the House on the third legislative day by a vote of 74-to-23.
Therefore, the fight would be in the senate. The battle that took place in the senate was the fiercest and most bitter witnessed in the old Capitol. Seldom in our history has there been such intense tension and drama.
Throughout the session the numbers remained about the same. Wallace had about 18 loyal senators. They needed 21 to invoke cloture. They never got them. The opposition senators were extremely capable. Most were legislative veterans who knew and used the rules to gain parliamentary advantage. The opponents included Vaughn Hill Robison of Montgomery, Joe Smith of Phenix City, Bob Gilchrist of Hartselle, Larry Dumas of Birmingham, and John Tyson of Mobile. A good many of these senators were loyal to deGraffenreid. Wallace went into each of their districts and threatened these senators with losing road projects andother pet projects. They all remained steadfast.
Finally, on October 22, 1965, the 14th day of the session, Wallace realized he could not get the 21 votes needed for a constitutional amendment. The state senate had denied him the opportunity to run for a second successive term. No senator who opposed this legislation was reelected in 1966. Some chose not to run, but each one who sought reelection was overwhelmingly defeated.
Wallace ran his wife Lurleen and she won a landslide victory in 1966.
See you next week.
Steve Flowers is Alabama's leading political columnist. His weekly column appears in over 60 Alabama newspapers. He served 16 years in the state legislature. Steve may be reached at www.steveflowers.us.
Opinion | Somebody, please, take the lead
Just like Donald Trump on the national level, Gov. Kay Ivey has bungled containing the novel coronavirus COVID-19. Alabama is showing record cases and hospitalization levels.
But while Ivey extended the Safer-at-Home order though July 31, she didn't add any new restrictions. The governor says requiring masks is simply too difficult to manage and enforce.
Nobody said fighting the virus would be easy. The problem is neither Ivey nor many other governors, along with the White House, didn't really make containment much of a priority.
Testing is still inadequate, nearly a half-year after the pandemic started. Alabama's first diagnosed case was March 13. Since then – as of Wednesday – Alabama has racked up more than 30,000 cases with more than 900 deaths. Nationally, there have been more than 2.6 million cases and nearly 130,000 deaths.
When the pandemic was young, Ivey responded well, ordering everybody to stay home except for essential workers. She did much better than the governors in the state's surrounding Alabama. But just as with most states across the Southeast, after a few weeks Ivey's resolve cracked. Like the governors of states like Georgia and Florida, which are also seeing a spike in infections and are setting records.
Ivey should tighten up the restrictions, including closing the state's beaches over the July 4th weekend. Bars, gyms, and other places where large crowds gather, usually not social distancing and many without masks, should be restricted.
Yes, such measure will continue to cause economic pain, but such restrictions would slow the spread of the virus. We've already seen that not just in the United States, but across many parts of the world.
Ivey and health officials also need to increase testing and contact tracing.
Yes, all of that is difficult, but what are the consequences? More deaths. Just how many deaths are acceptable? Is it 1,000 (we're almost there), or 2,000, or 5,000? Is any number unacceptable. It doesn't suffice for elected officials to claim even one death is too many when, through their own actions, thousands and thousands have died in Alabama and across the nation.
And those numbers don't include infected and once hospitalized patients who are left with permanent organ and lung damage.
Cities like Birmingham and Montgomery have mandatory mask laws, and they need to be enforced because a lot of people are going out without their masks. Still, there are many laws on the books that are difficult to enforce; that doesn't mean those laws don't have value. A statewide mandatory mask order if, nothing else, would lead more people to wear masks, plus it would give support to businesses who refuse to allow people inside without masks.
UAB is planning to bring students back on campus when the fall semester begins in late August, but there will be strict safety measures to follow, including wearing masks, social distancing, handwashing, and regular health checks.
Ivey says if the rate of cases and hospitalizations doesn't slow, she'll enact more stringent measures. But when she finally gets around to making those decisions, it could very well be too late.
Indeed, it may be too late already.
We've seen what indecisive leadership does during a pandemic. What we need to see – in Alabama and nationally – is a more determined response that helps put the virus in check. That includes mask wearing, increased testing, and contact tracing.
Every day that doesn't happen, more people will get sick and die when they didn't have to.

Joey Kennedy, a Pulitzer Prize winner, writes a column every week for Alabama Political Reporter. Email: [email protected]