State Rep. April Weaver resigns to join Trump Administration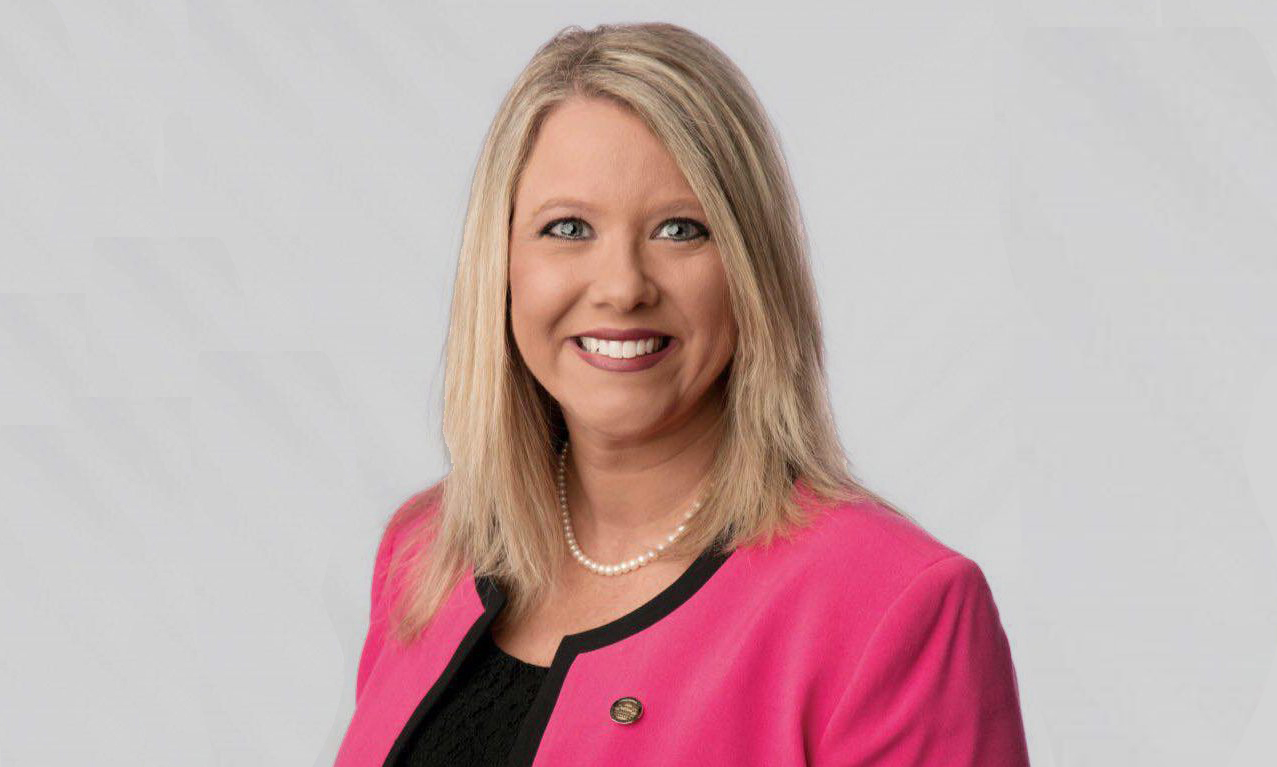 Alabama State Rep. April Weaver, R-Brierfield, announced Tuesday that she is resigning her seat in the Alabama House of Representatives to join the Trump Administration.
"Serving in the Alabama House of Representatives has been one of the greatest experiences of my life," Weaver said in a statement. "It has been a tremendous honor and privilege to represent the people of House District 49 for the past ten years. I am forever grateful for the trust and confidence they have placed in me as their Representative and I am deeply honored to have been chosen to join the Trump Administration. I am excited to be able to use my skills and experience at a national level during this unprecedented time and I look forward to supporting President Trump's initiatives and serving the people of our nation."
Weaver, a career nurse, was first elected to the Alabama House of Representatives in November 2010 and is currently in her third term. During her time in the House, Weaver has served in numerous national and state legislative leadership roles.
In 2015, she became the first woman in Alabama history to be appointed as Chairman of the House Health Committee. In addition to serving as chair of that committee for five legislative sessions, she also served as chair of the Shelby County House Delegation as well as a member of the Rules, Internal Affairs and State Government committees.
Weaver was replaced as House Health Committee Chair during the 2019 legislative session. Some sources claimed that that move was in retaliation for her staunch conservative stance against the fuel tax increase. Speaker of the House Mac McCutcheon, R-Monrovia, has denied that allegation.
Weaver has also served in the national roles of vice chair of the Health and Human Services Committee for the National Conference of State Legislatures and vice chair of the Energy Council.
Weaver's House District 49 includes parts of Shelby, Bibb and Chilton Counties. Her seat will be filled in a special election later this year. The exact election dates will be set by Gov. Kay Ivey.
Weaver has been instrumental in shaping healthcare policy in Alabama for the past decade.
She has sponsored numerous pieces of legislation in health care and business. She has also served on numerous health care-related boards and task forces, including the Alabama Opioid Overdose and Addiction Council.
Weaver has a bachelor's degree in science from the University of Alabama and received her RN from Shelton State Community College and master's degrees in business administration. She is married to Dr. Darrel Weaver. They are members of Pelham First Baptist Church. In addition to her ten years of public service, Weaver has over 23 years of leadership and management experience working in urban, suburban and rural hospitals.
Weaver did not disclose what her new role will be in the Trump Administration, however, an announcement from the White House about her appointment is expected soon.
Alabamians request more than 101,000 absentee ballots with 30 days left to apply
So far, 35,184 absentee ballots have been successfully returned for the general election.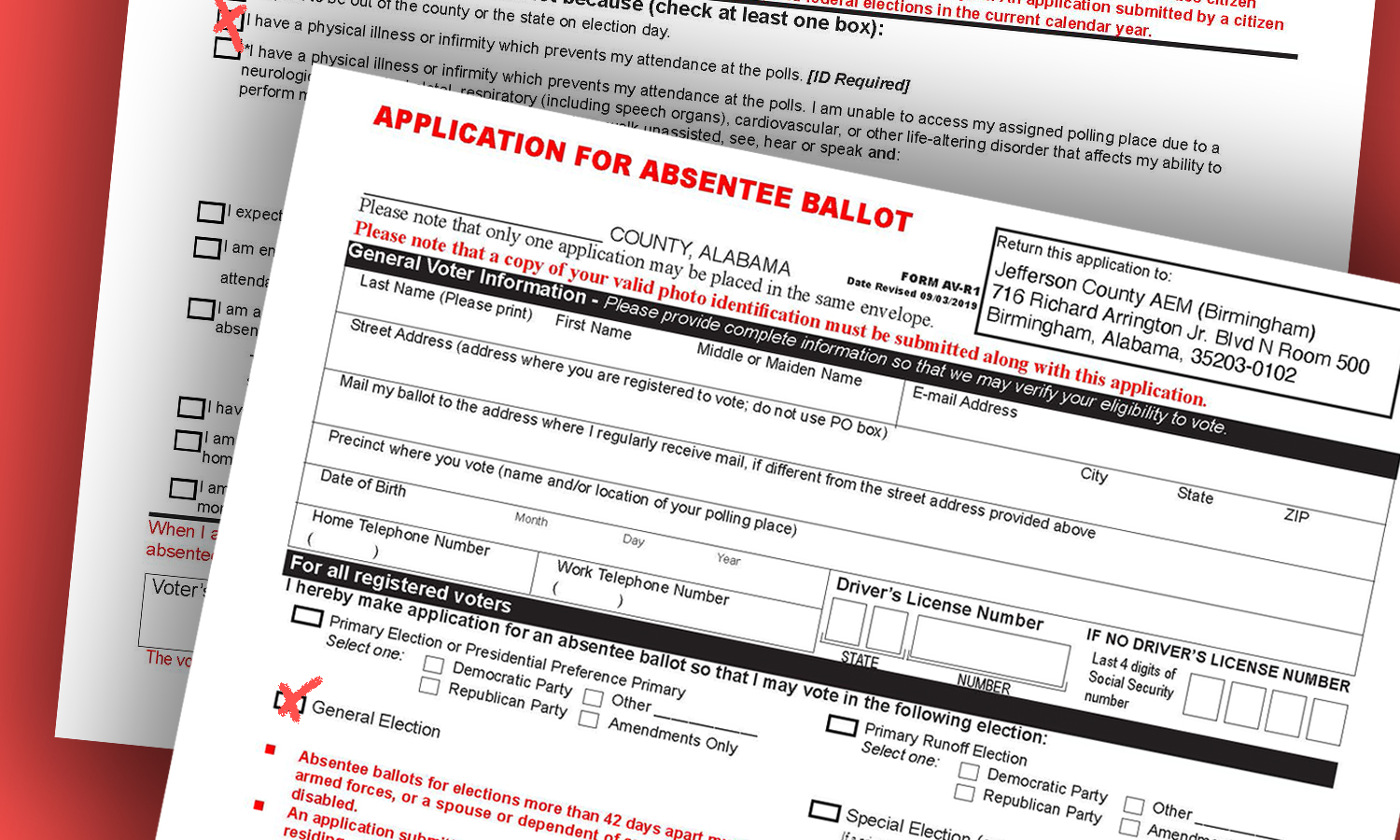 At least 101,092 absentee ballots have been requested so far in Alabama according to Secretary of State John Merrill, with just 30 days left to apply for an absentee ballot for the Nov. 3 General Election. So far, 35,184 absentee ballots have been successfully returned for the general election.
In order to protect the safety and well-being of voters, Merrill is encouraging those who are concerned about contracting or spreading the coronavirus to apply for and cast an absentee ballot.
Absentee ballot applications can be downloaded online or requested by visiting or calling your local absentee election manager's office.
Voters may also contact the Secretary of State's office at 334-242-7210 to request an absentee ballot application.
Due to the declared states of emergency, any qualified voter who determines it is impossible or unreasonable to vote at their polling place shall be eligible to check the box on the absentee ballot application that is most applicable to that individual. In the case none of the boxes are appropriate, voters can check the box which reads, "I have a physical illness or infirmity which prevents my attendance at the polls. [ID REQUIRED]"
For the Nov. 3 General Election, the deadline to register to vote is Monday, Oct. 19, the deadline to submit an absentee ballot application is Thursday, Oct. 29, the deadline to return an absentee ballot to the absentee election manager is the close of business Monday, Nov. 2, and the last day to postmark an absentee ballot is Monday, Nov. 2.
Voters who are eligible to vote pursuant to the Uniformed and Overseas Absentee Voting Act will have until Tuesday, Nov. 3 to postmark an absentee ballot.
Voters concerned about COVID-19 are encouraged to select the box on the affidavit, which accompanies the absentee ballot, which reads as follows: "I am physically incapacitated and will not be able to vote in person on election day."
Due to recently witnessed delays with the U.S. Postal Service, Merrill encourages voters interested in returning their ballot by mail to go ahead and make application for their absentee ballot. As a reminder, Merrill worked with the Legislature last year to pass Act 2019-507, allowing voters the opportunity to return their absentee ballot by commercial carrier in addition to U.S. mail.