Jones calls for more testing, urges GOP senators to take up more coronavirus aid
U.S. Sen. Doug Jones, D-Alabama, on Thursday said that he hopes Republican leadership in Alabama will "trash" what's been called a "wish list" of uses for federal coronavirus aid, and instead put that money toward more testing, contact tracing and to plan for another spike in cases that could come. 
Speaking during a video press conference from Washington D.C. on Thursday, Jones said the "wish list" that had originally contained $200 million for a new State House, was disturbing and "had nothing to do with coronavirus-related expenses." 
"Alabama is going to be in a position where we need to spend money to ramp up testing, to do the contact tracing, to do the quarantining plan that is going to be necessary, should we see more spikes," Jones said. "And I think that's where this money needs to go." 
Churches, bars, restaurants and barbers shops all began reopening with social distancing requirements on Monday after Alabama Gov. Kay Ivey relaxed more of her safer-at-home order, despite the state not seeing a two-week drop in new confirmed coronavirus cases as Ivey and State Health Officer Dr. Scott Harris had said they'd like to see before making the decision. 
Jones, on Thursday, again cautioned against reopening the economy too quickly without more testing, and said he took part in the U.S. Senate Health Committee's "COVID-19: Safely Getting Back to Work and Back to School" hearing Tuesday, where Dr. Anthony Fauci, the director of the National Institute of Allergy and Infectious Diseases and a member of the White House's Coronavirus Task Force, expressed some of those same concerns. 
"I think Dr. Fauci confirmed what we all knew, and that is that we have to be very careful about opening up our country and our economy," Jones said. "We can't continue to just jump over milestones and checkpoints." 
In order to reopen safely and effectively, Jones said we've got to do it based on science, and the need for more testing has been a problem in Alabama and across the country. 
There also needs to be a plan in place for if the reopening results in another spike in cases, Jones said, and the plan must include testing, contacting tracing and plans for quarantining those who test positive and who have been exposed. 
Speaking about the U.S. House Democrats' latest proposal of another round of coronavirus-related legislation unveiled Tuesday, Jones described the proposals as bold and needed, but said they'll likely be seen as partisan. 
Among the House's proposals are $200 billion for hazard pay for front-line workers in the COVID-19 pandemic, extension of unemployment compensation benefits of an extra $600 a week through January 31, 2021, $2.1 billion for federal, state and local health agencies, $1 billion for the Center for Disease Control and Prevention and $500 billion for states. 
"I think that is really very important for states, as the administration continues to look to the states to ramp up testing, and for the distribution of those tests and for contact tracing. That money will go a long way to help with that," Jones said. 
Additionally, the legislation would send $375 billion to local governments, $3.6 billion for states to contingency planning for upcoming elections and a second round of direct payments to individuals of up to $6,000 per household. 
The House could vote on the rescue bill Friday, but even if it were to pass, the Republican-led U.S. Senate has signaled no interest in taking it up. 
"This House bill is going to be seen, unfortunately, as a partisan bill, but it's going to be seen that way in part because the administration and Senator McConnell and others just did not get engaged in discussions," Jones said. "There is an urgency, despite what Senator McConnell said, there is an urgency to do this." 
Sen. Majority Leader Mitch McConnell, R-Kentucky, said Monday that there isn't a need for Congress to pass another round of coronavirus relief legislation, according to The Hill. 
"I don't think we have yet felt the urgency of acting immediately. That time could develop, but I don't think it has yet," McConnell is quoted as saying by The Hill. 
Jones said he hopes the House version is a jumping-off point to start a discussion with the White House and Republicans in the Senate. 
"Let's get this thing moving as quickly as possible to save lives and businesses," Jones said. 
There is no legislation to expand Medicaid in the House's proposals,  something that Jones and others have said is critical to ensure Alabamians have access to health care during this health crisis. 
"I'm hoping that we can continue to work on that. You will see in that House package there's a lot of federal dollars that are going to be coming to the States." Jones said. "In my view, a lot of those dollars should come in the form of Medicaid expansion."
Jones noted a study released Wednesday by the Kaiser Family Foundation that highlights that in states that haven't expanded Medicaid, including Alabama, more residents are at risk of losing their health insurance during the COVID-19 crisis. 
The study showed that approximately 425,000 Alabamians lost their health insurance during the coronavirus crisis, but just 107,000 were eligible to receive care through Medicaid, leaving more than 300,000 without health insurance. 
Jones noted that in Louisiana, which did expand Medicaid, a little more than 400,000 also lost their health insurance but because of the Medicaid expansion more than 300,000 of them will get coverage through Medicaid. 
"That is a difference of over 200,000 people that just should not be," Jones said. "We need to expand Medicaid in Alabama. We need to do it now. We need to do it quickly."
Alabama has fourth highest rate of coronavirus cases
Alabama has the fourth-highest per capita rate of COVID-19 cases in the country, trailing only fellow Southern states Louisiana, Florida and Mississippi.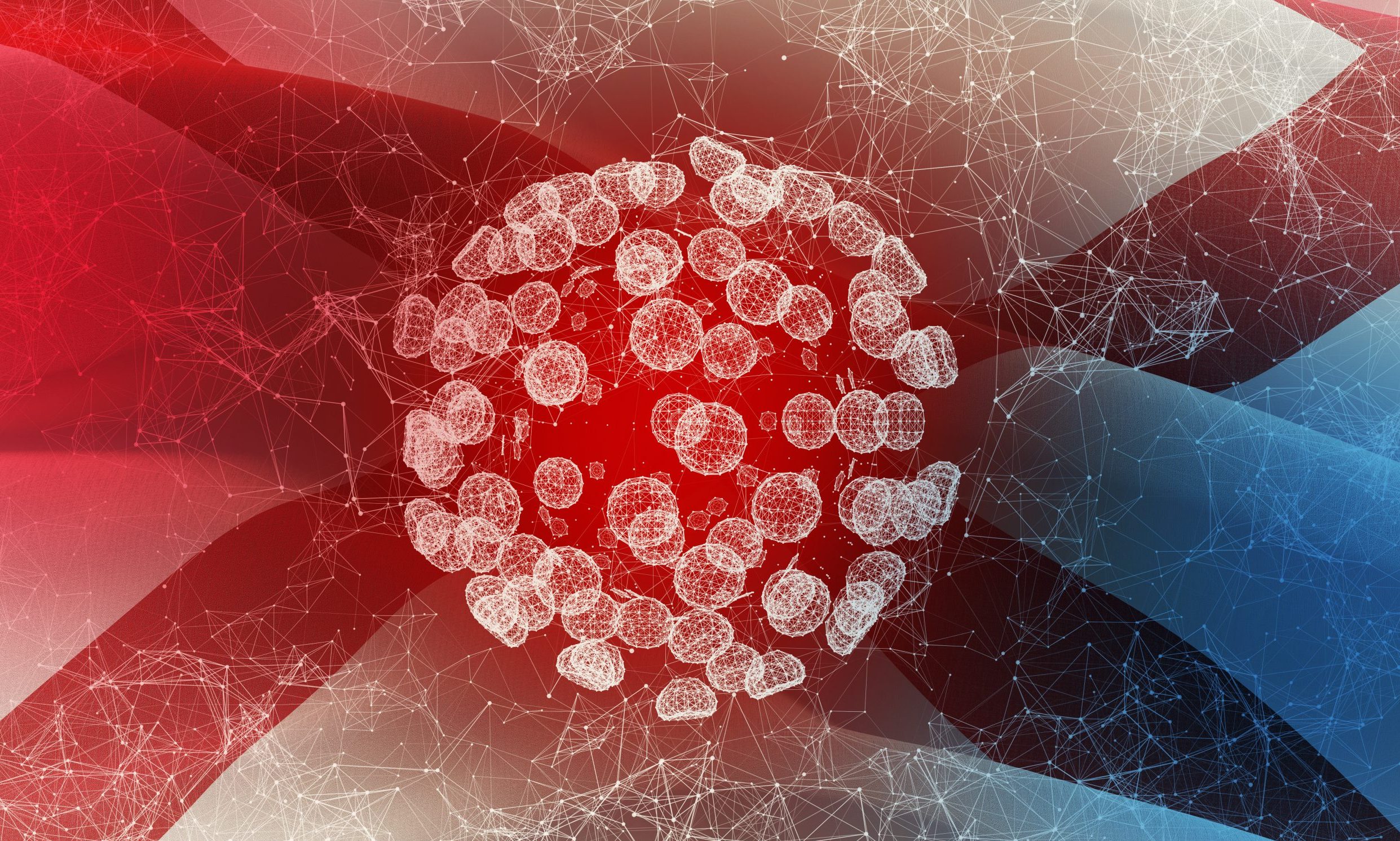 Alabama has the fourth-highest per capita rate of COVID-19 cases in the country, trailing only fellow Southern states Louisiana, Florida and Mississippi.
Alabama has so far recorded at least 29,896 cases per million people, which amounts to 2.9 percent, nearly 3 percent, of the people in Alabama.
The Alabama Department of Public Health on Monday reported that 818 more Alabamians have tested positive for the coronavirus. This takes our state up to 145,780 diagnosed cases. At least 61,232 Alabamians have recovered from the virus.
But 82,109 Alabamians have active coronavirus cases. This is the ninth-highest raw total in the nation, trailing only Florida, California, Georgia, Arizona, Virginia, Maryland, Missouri and Texas — all states with higher populations than Alabama.
Alabama's high rate of infection is not due to the state doing more testing. ADPH announced 5,500 more tests on Monday, taking the state up to 1,059,517 total tests.
Alabama is 40th in the nation in coronavirus testing.
Tests as a percentage of the state's population is just 22.8 percent. Louisiana on the other hand has 47 percent — the fifth highest rate of testing in the nation. Even Mississippi, at 26.4 percent, is testing at a higher rate than Alabama and are 29th in testing. Florida is 37th.
On Monday, ADPH reported two more Alabamians have died from COVID-19, taking the state death toll to 2,439. Alabama is 21st in death rate from COVID-19 at almost .05 percent.
New Jersey has had the highest COVID-19 death rate at .18 percent of the population. At least 257 Alabamians have died in September, though, to this point, September deaths are trailing both August and July deaths. At least 602 Alabamians died from COVID-19 in August.
Hospitalizations from COVID-19 are also down. 780 Alabamians were hospitalized with COVID-19 on Sunday, down to levels not seen since before the July 4 holiday. At least 1,613 Alabamians were in the hospital suffering from COVID-19 on Aug. 6.
Alabama Gov. Kay Ivey's July 15 mask order is being credited with decreasing the number of coronavirus cases in the state, which had soared to a seven-day average of 1,921 cases per day on July 19. The current seven-day average is 780 cases per day but is little changed in the last ten days.
The mask order expires next month, but most observers expect the mask order to be continued into November.
High school football and the Labor Day holiday weekend did not lead to a surge in cases; however, public health authorities remain concerned that colder weather and the return of flu season could lead to another surge in cases.
President Donald Trump has expressed optimism that a coronavirus vaccine could be commercially available this fall. A number of public health officials, including the CDC director, have expressed skepticism of that optimistic appraisal.
At least 969,611 people have died from COVID-19 globally, including 204,506 Americans.