Interior Dept. issues new offshore air quality regulations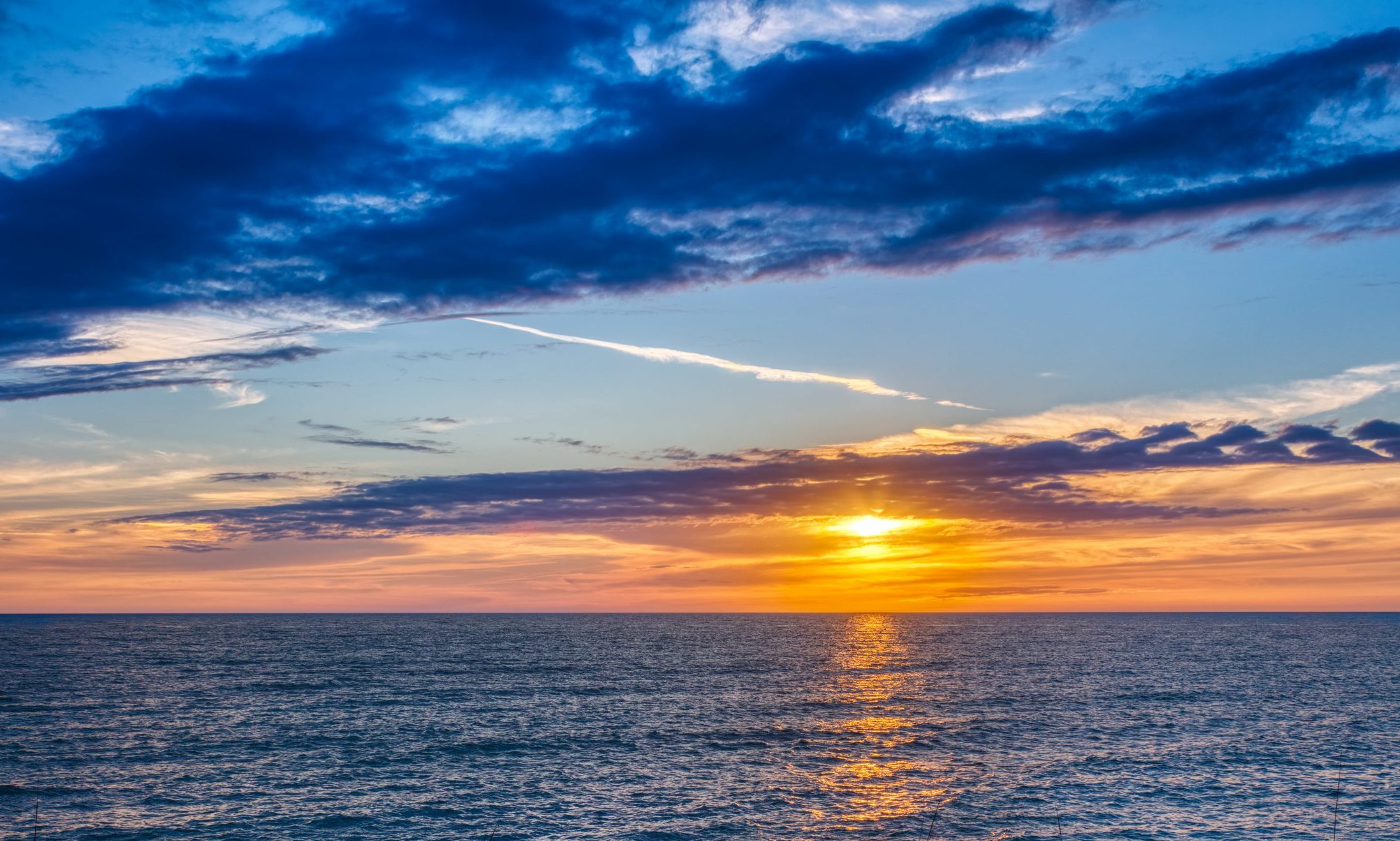 In support of President Donald Trump's America-First Offshore Energy Strategy, the Department of the Interior (Department) and the Bureau of Ocean Energy Management (BOEM) today announced a final rule to update air quality regulations for applicable BOEM activities in the Central and Western Gulf of Mexico and off the coast of Alaska's North Slope Borough. The new rule does not relax any standards for regulating air quality, uses the best available science and makes important technical and compliance-related updates to bring the regulation into this century. 
"Under the President's leadership, the Department has taken numerous, commonsense actions resulting in billions of dollars in deregulatory savings, and we will continue to take actions to better serve the American people," said Secretary David L. Bernhardt. "The final rule released today incorporates current standards, creates consistency with the statutory authorities and is one more step in the right direction." 
The final rule respects the clear and distinct authority Congress delegated to the Department. The Department's jurisdiction is limited to activities authorized under the OCS Lands Act in the Central and Western Gulf of Mexico and offshore the North Slope Borough of Alaska. The U.S. Environmental Protection Agency (EPA) has air quality jurisdiction over all other parts of the OCS. It is also limited to regulating offshore emissions of criteria and their precursor pollutants to the extent they significantly affect the air quality of any state. With this clear mandate, the final rule operates within these parameters to improve air quality. 
"Offshore energy development accounts for 18 percent of our nation's oil production and billions of dollars in revenues for the states, the Land and Water Conservation Fund, and the American people," said Deputy Secretary of the Interior Kate MacGregor. "This commonsense update brings the Department's regulations in line with current standards and within our distinct, statutory mandate."
The final rule provides a commonsense approach to ensure BOEM's Air Quality Regulatory Program remains in compliance with the OCS Lands Act requirements by ensuring that BOEM uses up-to-date air quality standards (i.e., National Ambient Air Quality Standards (NAAQS)) and benchmarks consistent with those already established by the EPA. 
Summary of Changes under the Final Rule
Pursuant to Executive Order (E.O.) 13795 signed by President Trump and Secretary's Order (S.O.) 3350, BOEM reviewed its 2016 Proposed Rule on Air Quality Control, Reporting, and Compliance. As a result of this review and analysis of comments received on the proposed rule, BOEM's final rule adopts the following, notable changes: 
1 Compliance with NAAQS. As was the case with the proposed rule, this final rule adds a definition of the NAAQS. It also clarifies that the Department's reporting and compliance requirements apply to the emissions of all pollutants on the OCS for which a national ambient air quality standard has been defined. 
2 Updating Significance Levels (SLs). The final rule replaces the table of SLs in BOEM's existing regulations – dating back to 1980 – with a revised table, which is based on values set forth in EPA's regulations (40 CFR 165.51(b)(2)). BOEM will continue to update the table of SLs as appropriate, which will save operators from having to search for the SLs in EPA's regulations. 
3 New Requirements for PM2.5 and PM10. This final rule replaces the former criteria air pollutant "total suspended particulates (TSP)" modeling requirements with new modeling requirements for the criteria pollutants "particulate matter 10" (PM10) and "particulate matter 2.5" (PM2.5). BOEM is also updating its forms to enable lessees and operators to identify, report, and evaluate PM2.5 and PM10 pollution in the air quality spreadsheets that they submit in connection with their exploration or development plans. 
4 Emissions Exemption Thresholds. The final rule also updates existing regulations that refer to Emissions Exemption Thresholds to clarify that these formulas apply equally to Development and Production Plans (DPPs) and Development Operations Coordination Documents (DOCDs). This update will not lead to a change in practice because BOEM has always applied its existing regulations on air quality to both DPPs and DOCDs. 
5 Clarifying Terminology. The final rule updates various terminology to better clarify the intent of the regulations. For example, the final rule replaces the term "air pollutant" with the term "criteria air pollutant." Under the OCS Lands Act, BOEM regulates the emissions of criteria air pollutants, since those represent pollutants for which the EPA has defined a NAAQS. BOEM regulates only those emissions that could affect BOEM's obligation to ensure compliance of state air quality with the NAAQS, so previously  using the term "air pollutant" was not appropriate. 
6 Air Quality Spreadsheets. With the implementation of the new air quality rule, BOEM is also updating the Office of Management and Budget (OMB)-approved air quality spreadsheets, BOEM-0138 (for exploration plans) and BOEM-0139 (for DOCDs, and DPPs). The lessee or its designated operator must use these forms for proposed operations in areas of BOEM air quality regulatory jurisdiction. Concurrent with these changes, BOEM is phasing out its previous practice of including the emissions from transiting support vessels in the EET calculations, consistent with BOEM's statutory mandates. Air quality modeling will henceforth only be required in situations when a regulated facility, exclusive of support vessels, exceeds the relevant EET. 
Background
On April 5, 2016, BOEM proposed regulations to update air quality regulations promulgated by the Secretary of the Interior almost 40 years ago. 
On April 28, 2017, President Trump issued E.O. 13795 titled, "Implementing an America-First Offshore Energy Strategy." The E.O. directed the Secretary of the Interior to "take all steps necessary to review BOEM's Proposed Rule entitled 'Air Quality Control, Reporting, and Compliance,' along with any related rules and guidance, to determine whether it should be revised or withdrawn." 
On May 1, 2017, in response to E.O. 13795, the Secretary of the Interior issued S.O. 3350, requiring the Director of BOEM to "provide to the ASLM, the Deputy Secretary, and Counselor to the Secretary for Energy Policy, a report explaining the effects, if any, of not issuing a new rule addressing offshore air quality, and providing options for revising or withdrawing the proposed rule consistent with the policy set forth in section 2 of the E.O." This final rule is consistent with the policies of those orders. 
BOEM promulgated the final rule after careful analysis of comments received in response to the proposed rule, including those provided by other government agencies, industry and non-governmental organizations. A summary of the relevant comments and BOEM's response to them can be found in the final rule. 
More information about the final rule can be viewed here.
High chemical levels in water near Decatur landfill concern environmental group, ADEM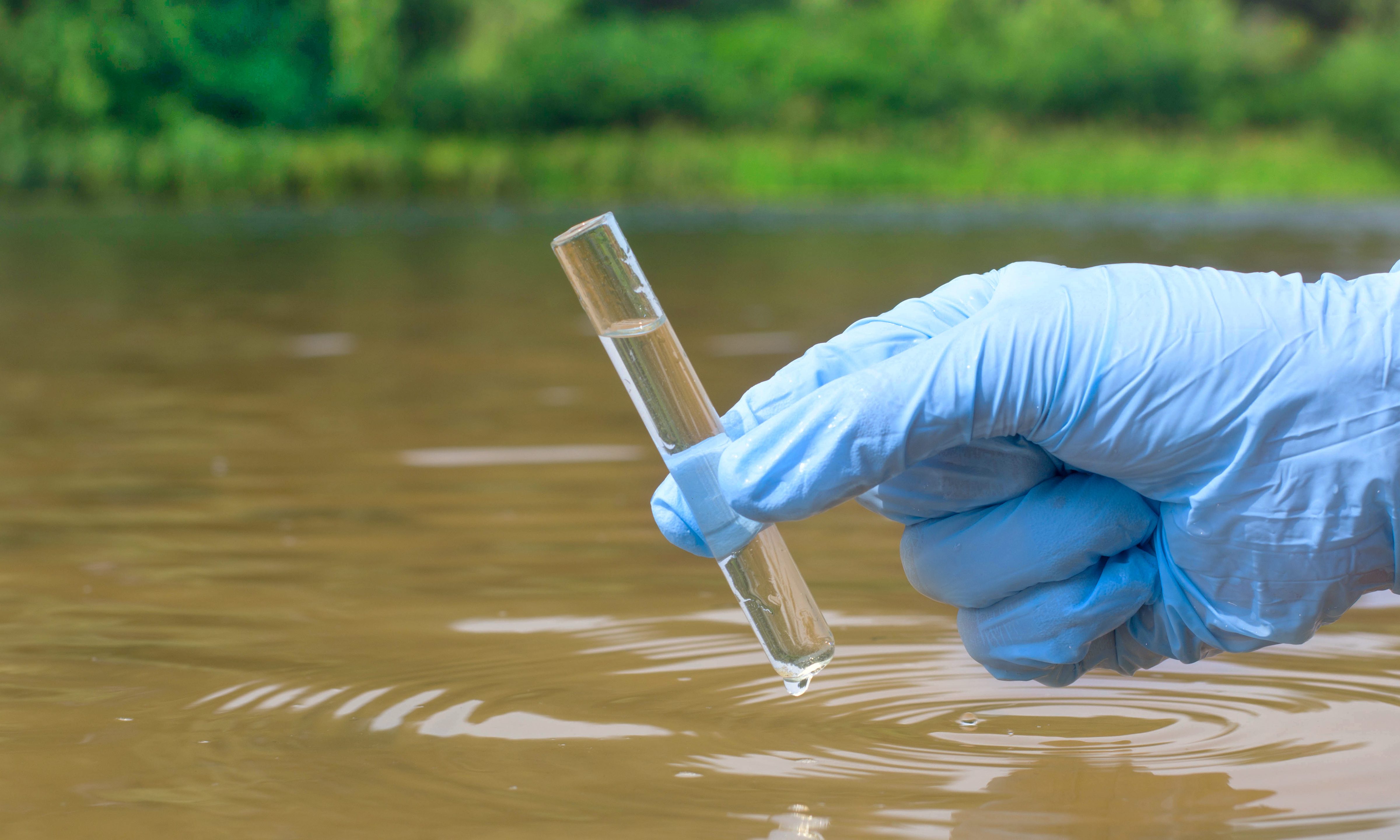 Recent tests of water flowing under an abandoned landfill in Decatur found levels of the chemicals PFAS and PFOS at 51,000 parts per trillion — substantially higher than the 70 parts per trillion the EPA has determined is safe for drinking water — test results obtained by APR show. 
The tests, paid for by the Tennessee Riverkeepers group and conducted on two occasions in the past five months by ALS testing labs, measured chemical levels at the Old Moulton Road landfill site, where water flows directly into Mud Tavern Creek and Flint Creek.
On March 9, testing showed the combined levels of PFAS and PFOS chemicals to be at 49,000 parts per trillion. Two months later, on May 5, the results showed levels of 51,000. Those chemicals, used in manufacturing by 3M, which has a plant near Decatur, have been linked to cancer and various other health issues, particularly in pregnant women. 
"These are alarming levels, and where they're being discharged is also of concern to Riverkeeper because they are being discharged into a part of the county that we thought was not as contaminated," Tennessee Riverkeeper founder David Whiteside said in an interview with WHNT-19 earlier this week. "They're also flowing into the Point Mallard area, and possibly flowing into the drinking water intake because the creek that they're flowing into empties upstream from our drinking water intake."
In a response on Wednesday, the Alabama Department of Environmental Management acknowledged that it is also concerned with the testing results — although the agency also said it was unable to verify the Riverkeepers' test results because it wasn't sure of the protocols — and said it is working with the EPA and others to develop a plan for addressing the chemicals. 
However, ADEM also noted that it is somewhat limited in its possible responses, because the EPA has yet to set acceptable PFAS/PFOS limits for ground water or bodies of water, such as creeks and rivers. (The 70-parts-per-trillion limit is only for drinking water.) Without those limits, ADEM is unable to impose fines or force remediation efforts by 3M or other responsible parties or even issue warnings. 
ADEM spokesperson Lynn Battle said that while the agency hasn't been able to alert nearby residents of increased PFAS/PFOS levels, in this particular case, the area is already under a do-not-eat advisory for fish due to high levels of mercury. 
She said the Department is now working on a much larger and more comprehensive plan for dealing with PFAS/PFOS chemicals. 
"ADEM wants to reassure the public, especially citizens who use our waterways, that we are working to put in place measures which provide the utmost protections for Alabamians and the state's waters and lands in regard to PFAS," Battle said. "Those measures will include remediation and will limit exposure to the compounds now and in the future."
This is not the first incident of the Riverkeeper organization finding and testing old dumping sites in north Alabama, particularly around Decatur. 3M and other companies in the area have faced numerous lawsuits, and Tennessee Riverkeepers currently has a federal lawsuit pending. 
One of the largest concerns about the PFAS/PFOS contaminants is that they could seep into the drinking water, as they did in west Morgan and east Lawrence counties a few years ago. Those issues prompted the water authority in the area to tell people to stop drinking the water. 
Decatur Utilities, which supplies water in the Decatur area, said its testing continues to show only acceptable levels of PFAS/PFOS. In a statement issued to WHNT this week, DU said its levels "have consistently been less than 5 (parts per trillion)."
Battle said ADEM has reviewed DU's submitted, regular testing results for drinking water and is comfortable that the water is safe to drink.