Opinion | Hey y'all! Watch this!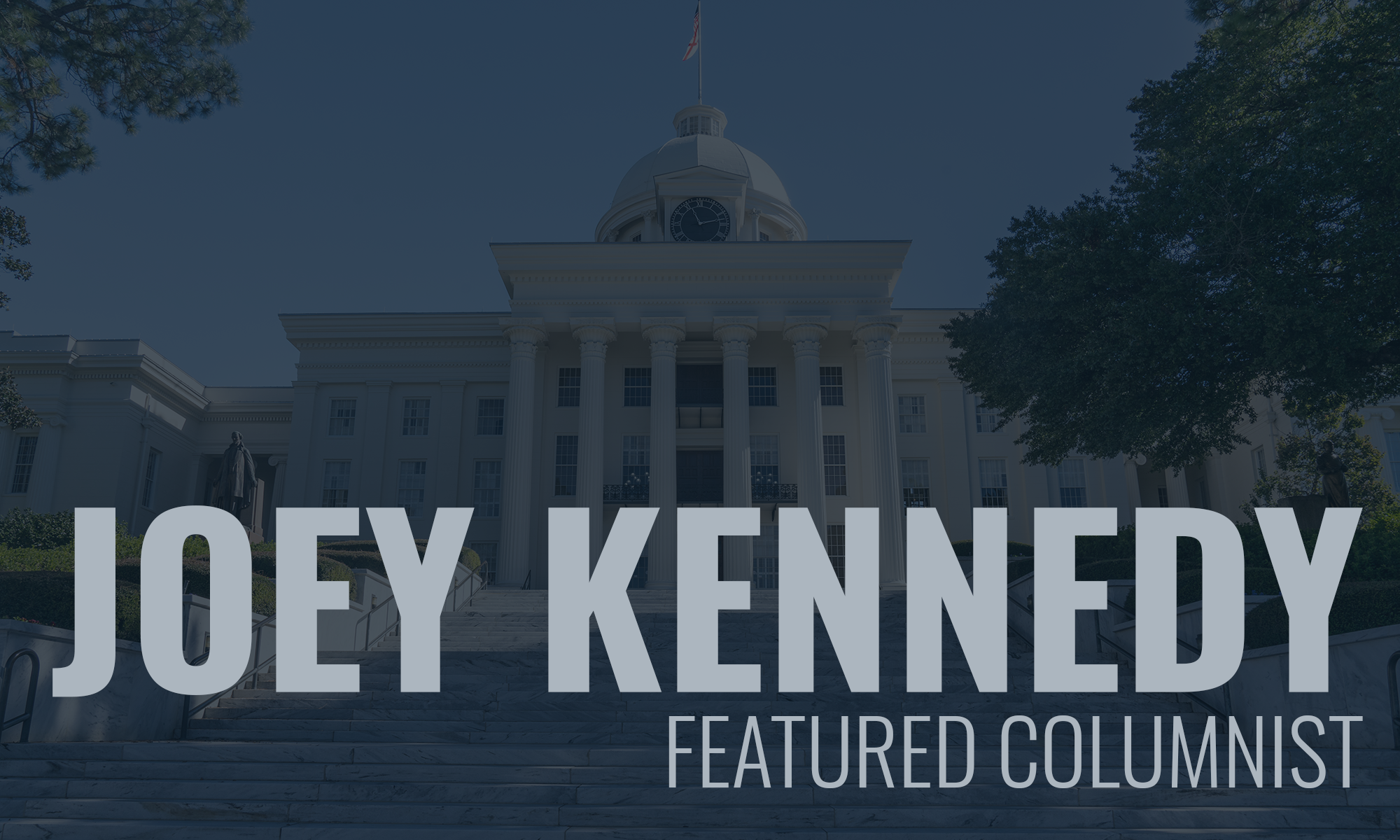 My friend who is a server in one of our favorite Birmingham restaurants is afraid. She worries that as restaurants begin allowing customers back inside, she'll come into contact with someone who has COVID-19. That's not only possible, but likely, she said.
"My customers come for curbside service," she said. "I know the kind of people who are going to eat inside. The kind who don't care."
And in this pandemic, not caring means possible death. Nobody comes back from that.
It's too early to open this much, this fast. I recently read that Alabama is already one of the most open states in the country. There are rules, but there have been rules requiring masks outside of the home or vehicle for weeks, and I see people walking around and socializing without masks all the time.
Alabama's novel coronavirus caseload continues to rise. As of this writing (May 13, 12:30 p.m.), Alabama is reporting nearly 10,500 cases and 402 deaths. Our first reported case was just 62 days ago.
Because "elective" procedures in hospitals were suspended as hospitals prepared for the COVID-19 crush, an important heart procedure for my wife was postponed from early April to last week. But to have the procedure, she needed to be tested for the virus.
My wife has a number of health conditions that would put her at high risk if she contracted the disease. Her irregular heartbeat is one of them. But to keep her and those giving her the procedure as safe as possible, a test was mandatory.
The test was a drive-by, and the entire ordeal felt dystopian. We drove to the testing site in Birmingham, near Southern Research, all the while listening to a kind-of-creepy, repeated, recorded message on our radio. We were told not to lower our windows. Not to talk to the workers. At one station in the testing field, we called a phone number a health care worker held up on a sign so that my wife could be screened. She put her ID between the passenger window glass and door seal so the worker could see it. A plastic bag to contain her sterile swab was placed under the right-side wiper. The radio voice continued to tell us not to talk to the workers or open our windows. The workers know you thankful, the voice said. In English and in Spanish. A big "S", some kind of code, was written on the windshield (we assumed it signaled Veronica was there because she was going to have a "surgery," but we don't know; we were told not to talk to the workers!). As we entered the right side of a two-lane testing line, I noticed a big white truck up ahead with two Trump bumper stickers. "Make America Great Again." Is this America being great? I am really tired of "winning." We pulled up to the tester, where we were told to turn off the air-conditioning and finally roll down the passenger window. You're going to experience about five seconds of discomfort, the tester said. My wife pulled her mask down, the swab entered her nose, clearly making her uncomfortable. The sample was taken, placed in our windshield baggie, sealed, and tossed into a cooler. The worker – doctor, nurse, somebody – was fully shielded and dressed in lots of PPE. Everybody at the site was. As unsettling as the process could be, it was very efficient, and the workers we weren't supposed to talk with, were kind, as gentle as possible, and mostly smiling. We thanked them anyway.
As we exited the parking lot, a gentleman placed a rolled-up flyer in the car door's handle. "Don't get it until you're completely out of the lot. That was a sheet telling us we were presumed to have COVID-19, so stay home until we get the test results.
Those came the next day; Veronica is negative.
Her procedure went forward last Wednesday. It included a shock to the heart – what's known as electrical cardioversion – to bring her heart back into rhythm. It has been a complete success, thus far; Veronica's heart is in regular rhythm, her blood pressure is down, and she's at about 55 to 60 beats per minute. She says she feels better, and she acts like she does.
But she won't if some fool who doesn't believe in social distancing or in wearing a mask infects her. It could very well kill her.
So for now, in these early days, we'll let the courageously foolish dine in, go to the salon, have their nails done, and get in that workout. We'll continue using Shipt for groceries and DoorDash for dinner, and the no-contact curbside pickup at Target. And we'll wear our masks. I'll run the errands; Veronica can stay inside.
Be careful out there. Don't be foolish. It's one thing to put yourself in danger; it's criminal to willingly do it to somebody else because you are simply impatient or needy or greedy. Or, more likely, stupid. "Hey y'all! Watch this!"
The economy will come back. It will. But no telling how many hundreds (or, eventually, thousands) of Alabamians won't. That's how death works.
Joey Kennedy, a Pulitzer Prize winner, writes a column each week for Alabama Political Reporter. Email: [email protected]
Opinion | Electing Tuberville could cost Alabama billions
If your conscience or decency isn't enough, vote your wallets.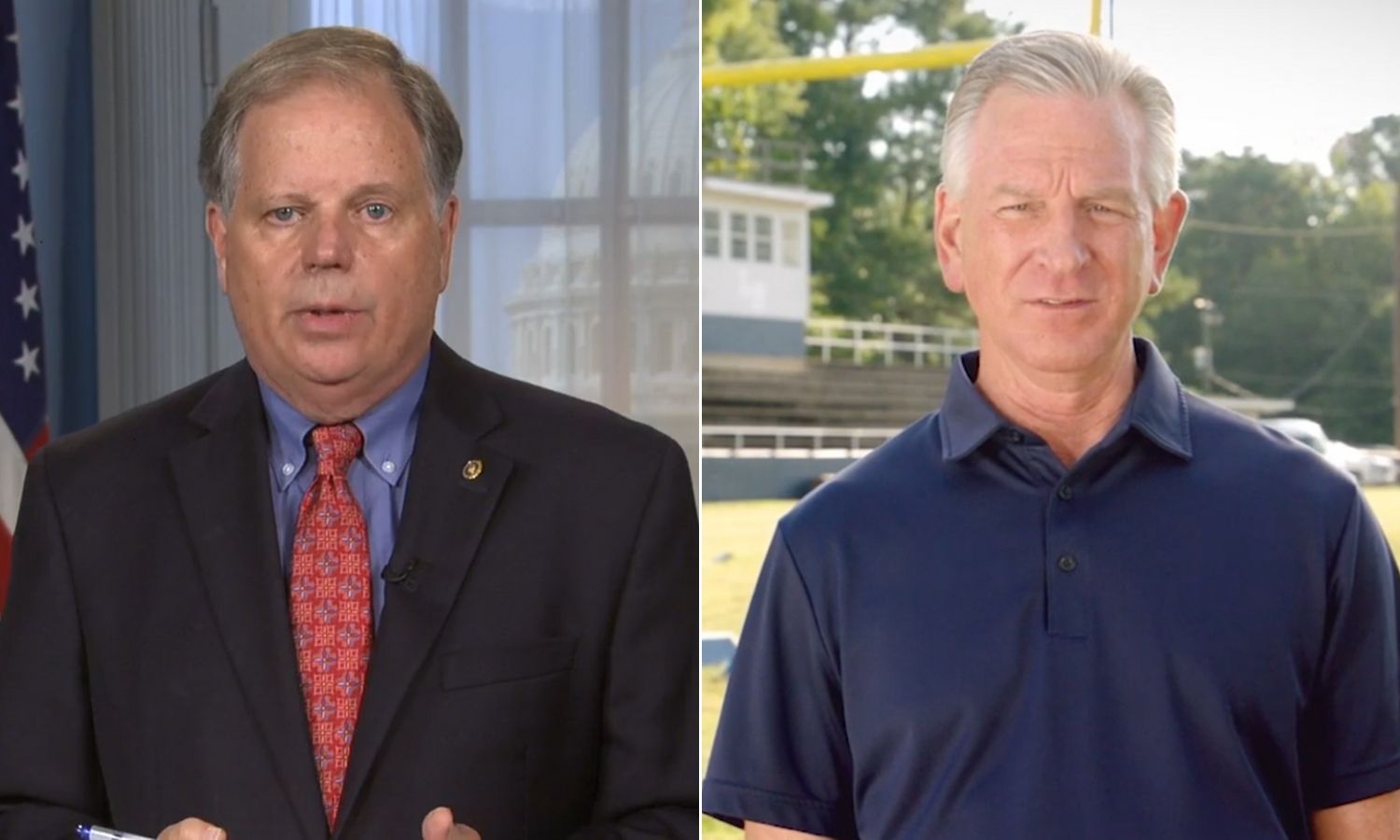 Money matters in Alabama. Oh, I know that we're not supposed to say that out loud. That we're supposed to promote our image of southern grace and hospitality, of churchiness and care, of rich people never getting into heaven. 
But the truth is greed is our biggest character flaw in this state. 
Every problem we have can be traced back to our unending thirst for dollars. Our ancestors didn't keep slaves because they hated black people. They did it because they loved money and the difference in skin color gave them an excuse — a really, really stupid excuse — to mistreat other humans to take advantage of the free labor. 
Our rivers and lakes and dirt aren't filled with poisons from factories because we're too dumb to understand how this works. They're that way because our politicians are paid off to turn a blind eye to the dumping of toxic waste. 
Our schools aren't terrible because we have dumb kids or bad teachers. It's because we're too cheap to pay for them. 
You see what I mean? It's our lust for the almighty dollar. Every time. 
We love money. 
Which makes me seriously wonder why so many people in this state are going to vote for a man who will cost us all — and especially our biggest businesses — so much of it. 
Tommy Tuberville will be like a money vacuum for Alabama. Billions of dollars will vanish for this welfare state that relies so much on federal contracts, federal programs and federal dollars. 
If you doubt this, don't simply take my word for it. Just Google up the press releases from Sen. Richard Shelby's office from the last, say, six years — the most recent span in which Republicans have controlled the Senate. 
Almost every single release is about Shelby securing millions or billions of dollars in federal funding for this project or that project, getting the state's share of dollars from a variety of different programs and initiatives implemented by Congress. 
Shelby and I obviously have different political viewpoints, but it's hard to argue that the man has been successful in securing money for Alabama. Lots and lots of money. 
Money for airports and roads. Money for defense contractors in Huntsville. Money for the port in Mobile. Money for car manufacturers. Money for farmers. 
Money. Money. Money. 
Shelby can do that because of three things: He's on the right committees, he's a member of the party in power and he's liked by the right people.
Tuberville will be none of those things. 
Most pundits are predicting that Democrats will take over the Senate, tipping the balance of power and giving the party control of both houses and the White House. 
That automatically means that a first-time senator in the opposition party will have little to no say in any decisions. 
But what's worse for Tuberville, and for Alabama, is that other Republicans don't like him either. 
Establishment Republicans essentially openly campaigned against Tuberville in the primary, tossing tens of millions of dollars behind his opponent, Jeff Sessions. They even favored third-place finisher Bradley Byrne over Tuberville. 
It's not hard to understand why — he's clueless. 
I know that's a Doug Jones talking point, but this one happens to be true. Let me give you an example: On Thursday, Tuberville tweeted out what was meant to be a shot at Jones, claiming that Alabama's current senator wouldn't meet with Trump's Supreme Court nominee because Jones knows "he won't have much time in the Senate to work with her."
If you're unaware, the Senate doesn't "work with" the Supreme Court. They're separate entities. 
Combine that with his other nonsensical answers on COVID relief, school reopenings, the Voting Rights Act, senate committee assignments, education, foreign affairs — really, the list is almost endless — and it shows how little work he's put in over the last two years to understand this job he's applying for. 
Now, that might be just fine with Alabama voters who care more about the party affiliation and owning the libs, but it's not OK with grownups who take the job of running the country seriously. 
And those people — both Rs and Ds — don't like Tuberville or his here-for-an-easy-check-like-always approach to one of the most serious jobs in the world. 
He will be frozen out of the most sought after committee assignments. His voice will carry zero weight. His presence will be all but forgotten. 
And in the process, so will Alabama. Especially in two years, when Shelby retires and his senior status is lost. 
In the meantime, Jones is highly respected by senators on both sides of the aisle. He already has a presence on top committees, and is so well liked within the Democratic Party that he's on the short list to be Joe Biden's AG, should he not be re-elected. 
The choice seems pretty simple. On the one hand is a competent, prepared and serious statesman who knows how to maneuver his colleagues to get the most for the state. On the other hand is an unprepared, uncaring, lazy carpetbagger who doesn't understand any process. 
If your conscience or decency isn't enough, vote your wallets.