Shelby honors fallen law enforcement officers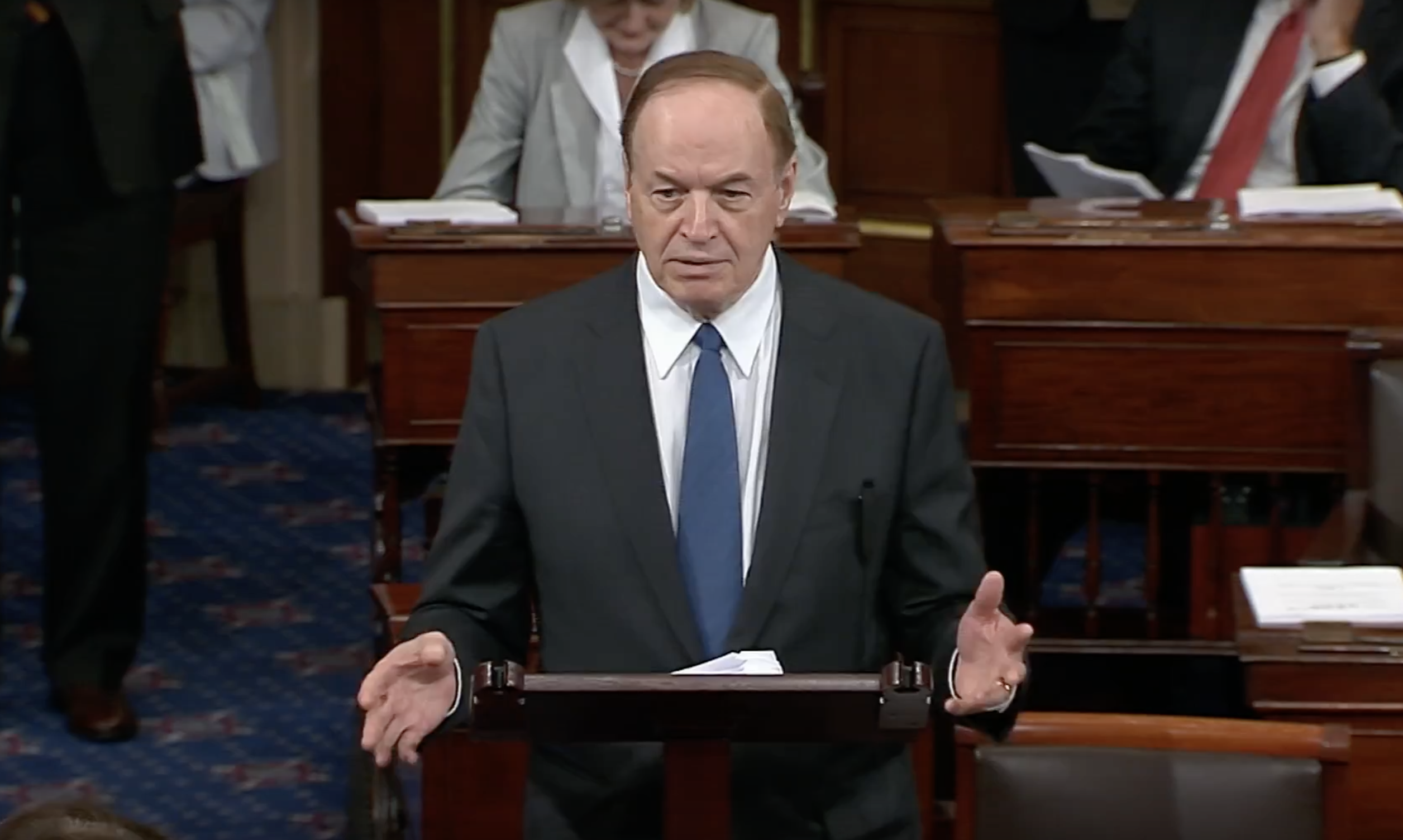 Wednesday, U.S. Senator Richard Shelby (R-Alabama) co-sponsored S.Res.577, a Senate resolution honoring the observance of National Police Week, and commemorated the eight Alabama law enforcement officers who lost their lives in the line of duty during 2019. The measure specifically designates May 10 to 16, 2020, as "National Police Week." A week in which Americans honor the service and sacrifice of U.S. law enforcement officers.
"I am honored to have the opportunity to pay tribute to the eight brave police officers from Alabama and many more across the nation who made the ultimate sacrifice last year to protect us," said Senator Shelby. "Each year during National Police Week, we are reminded of the selfless bravery police officers display. These men and women put our safety above their own, and for that we stand forever grateful. My deepest condolences remain with the families and loved ones of these fallen heroes."
In 2019, eight officers from Alabama gave their lives and will be permanently listed on the Officer Down Memorial Page:
Police Officer William Ray Buechner, Jr. of Auburn, Alabama – Officer Buechner served with the Auburn Police Division for 13 years.
Sergeant WyTasha Lamar Carter of Birmingham, Alabama – Sergeant Carter was a U.S. Air Force veteran. He served with the Birmingham Police Department for eight years and had previously served with the Shelby County Sheriff's Office, Leeds Police Department, and Fairfield Police Department for an additional nine years.
Agent Billy Fred Clardy, III of Huntsville, Alabama – Agent Clardy was a U.S. Army veteran. He served with the Huntsville Police Department for 14 years and had previously served with the Limestone County Sheriff's Office, the Ardmore Police Department, and the Fayetteville, Tennessee, Police Department.
Investigator Dornell Cousette of Tuscaloosa, Alabama – Investigator Cousette was a U.S. Army veteran. He served with the Tuscaloosa Police Department for 13 years.
Deputy Sheriff Julius Jamal "Jay" Dailey of Monroe County, Alabama – Deputy Dailey served with the Monroe County Sheriff's Office for two years. He had previously served with the Alabama Department of Corrections, Thomasville Police Department, and Pine Hill Police Department for eight years.
Deputy Sheriff Levy Pettway of Birmingham, Alabama – Deputy Pettway served with the Lowndes County Sheriff's Office for 12 years and was assigned as the school resource officer at The Calhoun School.
Police Officer Sean Paul Tuder of Mobile, Alabama – Officer Tuder was a member of the Alabama National Guard and served with the Mobile Police Department for three years.
Sheriff John Arthur "Big John" Williams, Sr. of Hayneville, Alabama – Sheriff Williams was a U.S. Marine Corps veteran and served in his community's law enforcement for more than 40 years.
In 1962, President John F. Kennedy (D) proclaimed that moving forward, the week of May 15 would serve as National Police Week. The week honoring our nation's law enforcement officers was first established by a joint resolution of Congress in 1962 and pays tribute to those law enforcement officers who have lost their lives in the line of duty. A full schedule of National Police Week activities is available here.
Each year, National Police Week is made possible by the work of the National Law Enforcement Officers Memorial Fund, the Fraternal Order of Police/Fraternal Order of Police Auxiliary, and the Concerns of Police Survivors.
Richard Shelby has represented Alabama in the Senate since 1987. He previously served in the U.S. House of Representatives and the Alabama Senate.
UAB doctor urges public get flu vaccine as COVID-19 continues to spread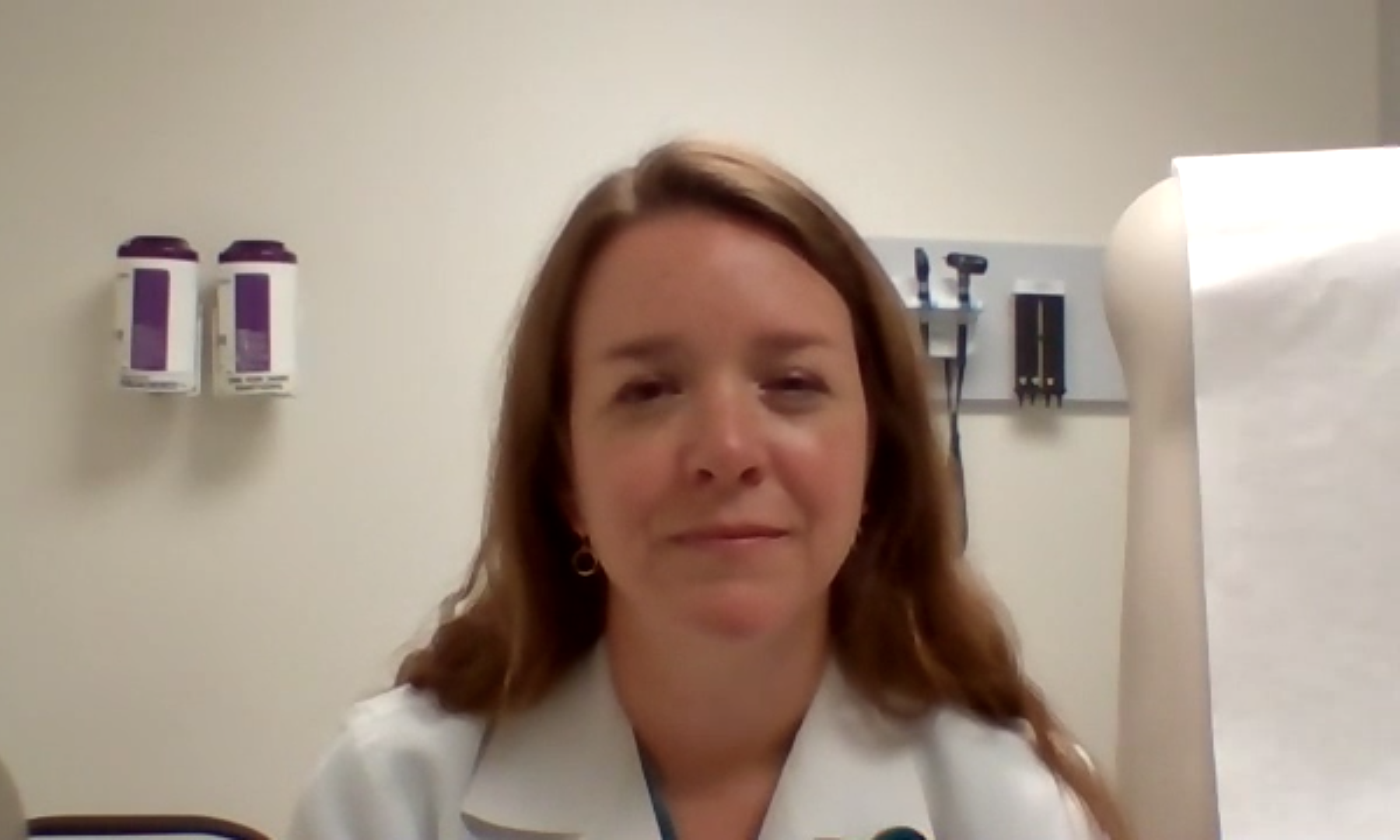 As the flu season nears, Alabama health care providers are encouraging the public to get flu vaccines to prevent stressing hospitals, which continue to care for COVID-19 patients. 
"We just are really encouraging everyone to go ahead and get vaccinated," said Dr. Erin DeLaney, assistant professor in the department of family and community medicine at UAB's School of Medicine, speaking to reporters on Thursday. 
DeLaney said physicians are encouraging flu vaccinations, regular hand washing and social distancing because they're not sure what flu and COVID could look like together.

"We know that there are other respiratory pathogens that together, combined with the influenza virus, can have poor outcomes," DeLaney said. "And we know that the flu and COVID separately can have poor outcomes, so we're hoping to protect as many people as we can." 
DeLaney also discussed what will likely be the challenge for the public in attempting to determine whether they have the flu or COVID-19, which would prompt them to seek coronavirus testing.  
"Unfortunately, coronavirus and influenza, they will share a lot of the same symptoms," DeLaney said. "The only thing that's going to be completely different would be the loss of sense of taste and smell, is specific to COVID." 
DeLaney said the medical community will have to rely on testing to determine between a case of influenza or COVID-19, and recommended that if a person isn't able to get a coronavirus test they should assume they have COVID-19 and self-quarantine for 14 days. 
Taking a clue from areas of the world that have already seen the start of the flu season, DeLaney said it appears that the spread of flu in those areas has been lighter this year, most likely because of what's being done to protect people from COVID-19, including the wearing of masks, social distancing and regularly washing hands. 
"We are hopeful that would also be our same experience as we enter our flu season — that if people are vigilant with COVID that it would protect us from not only the flu but other respiratory pathogens as well," DeLaney said. 
Speaking about the upcoming Halloween holiday, DeLaney said if families decide to go door-to-door with their children, eager for candy, masks should be worn. Masks that come with costumes do not provide protection, however, and DeLaney said they don't recommend placing cloth masks over costume masks either. Medical providers are encouraging kids to wear Halloween-themed cloth masks instead. 
The Centers for Disease Control and Prevention encourages families giving out candy on Halloween not to put the candy in a bowl for children to reach into, but instead suggest placing candy into separate bags and to place the bags outside the home.
She also recommended other outdoor activities in lieu of door-to-door candy gathering. 
"So an outdoor pumpkin carving. Playing some Halloween music outside or having different types of activities where people are not going to be gathering closely, or not all touching the same things, would be ideal," DeLaney said.
There have been 148,206 confirmed cases of COVID-19 in Alabama as of Thursday, when the state added 1,052 new cases, according to the Alabama Department of Public Health. As of Thursday, 2,506 people have died in Alabama from COVID-19, 18 of which were added on Thursday.