Montgomery hospitals are out of ICU beds, mayor says
Some of the River Region's major hospitals have run out of intensive care beds and others only have one or two beds left, Montgomery Mayor Steven Reed said Wednesday at a press conference in Alabama's capital city.
"Right now, if you're from Montgomery, and you need an ICU bed, you're in trouble," Reed said. "If you are from Central Alabama, and you need an ICU bed, you may not be able to get one because our health care system has been maxed out."
The mayor said Baptist Medical Center East, as of Wednesday morning, only has three remaining ICU beds available. Baptist South has no ICU beds, and Baptist Health Prattville has no ICU beds left. Jackson Hospital, in downtown Montgomery, has one ICU bed remaining.
Statewide, over the past week, the number of people hospitalized has increased and is above the levels seen in early to mid-April when Alabama was expected to hit a "peak" of resource usage.
This shortage is despite efforts to expand hospital capacity, limit non-essential medical procedures and measures taken to add new "COVID-19 preparedness floors" to the hospitals.
"I want us to really think about the seriousness of that because none of us knows who may need that ICU bed today," Reed said.
As of Wednesday, the Baptist Health system reported it is treating 96 COVID-19 inpatients across its three hospitals, up from 88 on Tuesday. At least 54 ventilators, out of 88 total, were in use, the hospital said, up from 52 on Tuesday. At least 9 inpatients are awaiting test results at the three hospitals.
Jackson Hospital, as of Tuesday, was caring for 25 COVID-19 inpatients and 23 others who are awaiting the results of tests.
Patients are being diverted to hospitals in Birmingham, where more ICU beds are available. Sending patients 90 miles north to Birmingham area hospitals has not happened before during the crisis, Reed said, and it is something officials have tried to prevent.
"Our health care system is at a critical point right now," Reed said. "And we're at a point that we are now diverting acute care patients to Birmingham because of our ICU bed shortage. That's very serious."
Despite the ICU bed shortage, the area's hospitals do currently have enough ventilators to meet demand, EMA Director Christina Thornton said at the press conference.
"Right now we're okay," she said.
The increase in hospitalizations comes almost three weeks after Alabama lifted its "stay-at-home" order on May 1. And a week and a half after the governor relaxed her "safer-at-home" order to allow restaurants, bars and barbershops to reopen.
"Who I probably heard from the most over the last five to seven days, no question has been from the medical professionals," Reed said. "They have been yelling for us to be more vocal and visible in letting the public know what they're seeing in our hospital system in this region, and they are very concerned about the levels of people that are coming in."
Over the last two weeks, more than 470 people have tested positive for COVID-19 in Montgomery, a dramatic increase since the beginning of the month. Before May 1, Montgomery County had only 355 cases of the virus. As of Wednesday morning, 950 cases of the virus have been confirmed since the pandemic began.
Montgomery now has more cases than any other Alabama county aside from Jefferson County and Mobile County, which have much larger populations. Over the last week, Montgomery has added more confirmed cases than any other county.
The mayor and EMA director urged Montgomery County and River Region residents to continue practicing social distancing and to stay at home if at all possible.
"Try to be mindful of others," Thornton said. "Do be very aware of your Memorial Day weekend. This isn't the time to have big block parties. This isn't the time to get 50 or 75 people crammed in an apartment because you can't go to a club. That's where these numbers would triple. That's where these numbers will get very, very bad in a very quick amount of time."
On Friday, the governor and state health officer also urged Montgomery-area residents to be mindful, noting that Montgomery had been placed on a White House "watch list" of potential hot spots.
"I just want to reiterate, we are not there yet," Reed said of getting key metrics down. "We are still in a place where we can go either way. And we don't want to slip and fall off the cliff."
State Health Officer Dr. Scott Harris told APR last week that statewide numbers are not heading in a good direction, saying he was concerned about the growth in new cases, despite increases in testing.
"I would say we're really concerned," Harris said. "The numbers are not headed in the right direction, especially in some parts of the state," pointing to Montgomery and Mobile.
Testing has increased across the state, Harris said, which is contributing in part to more positive cases being identified. Wednesday, more than 164,000 people had been tested in Alabama, up from 95,000 on May 1.
But the increase in testing, while it may explain rising case counts, does not explain stubbornly high hospitalization numbers and the rising death toll.
Across the state, at least 514 people have died. In Montgomery County, the death toll stands at 26, as of Wednesday afternoon.
Reed urged residents to hold on a little longer and keep trying to fight the virus.
"It is important for us to take steps that are not only important for our own well being but those of our friends and our neighbors," Reed said. "And so what I want to express to not only the city of Montgomery but to the River Region, all of Central Alabama, all of this state is be careful. I understand COVID-19 fatigue. People are ready to get back to sports, they're ready to get back to recreation, they're ready to get back to doing things they are used to doing. I certainly respect that and I understand that."
We are tracking COVID-19 data on our mapping and data dashboard.
AARP Alabama asks for details on $50 million federal COVID-19 aid to nursing homes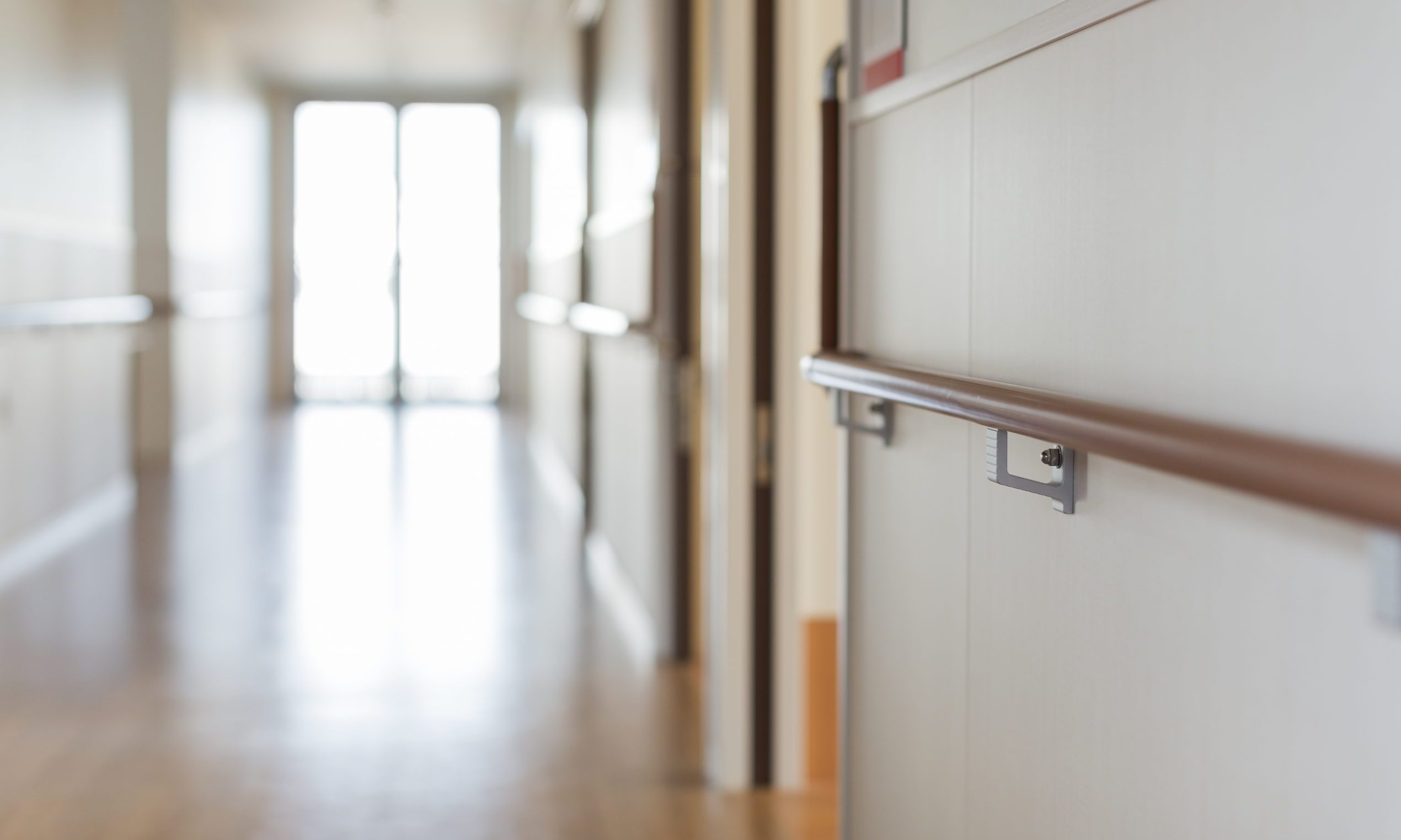 The Alabama chapter of AARP is asking the state to ensure federal coronavirus relief funds are spent wisely and in the open. Gov. Kay Ivey on Friday announced $50 million in grants would go to state nursing homes to aid in the fight against COVID-19.
Candi Williams, AARP's Alabama state director, told APR on Monday that the organization, which advocates for the elderly, wants a better understanding of how that money will be spent and to ensure some is spent for ongoing COVID-19 testing.
A spokesman for the Alabama Nursing Home Association says details on how the money can be spent is already publicly available, however, and Ivey in early June announced the award of $18.27 million in federal CARES Act funds to be spent toward regular nursing home COVID-19 testing.
"What we're looking for is specifics on how it will be used, and we want those specifics to be made publicly available," Williams said.
Ivey on Friday said the money is to be administered by the Alabama Nursing Home Association Education Foundation. The Alabama Hospital Association is to administer up to $50 million in grants to state hospitals through another program.
"This allocation of up to $50 million will be for operational costs that are COVID-19 related, such as PPE, cleaning, personnel costs and other costs incurred related to the pandemic," Ivey's office said in a press release Friday.
"In partnership with the state of Alabama, the Alabama Nursing Home Association Education Foundation will administer the funds fairly and impartially on behalf of the people of Alabama, for all of Alabama's nursing home facilities," the statement goes on to say.
Williams said the public deserves to know how the federal funds will be used, and said Ivey's office hasn't yet signaled whether those details will be made public.
Ivey's office, through a spokeswoman, declined to comment, and referred a reporter to the Alabama Nursing Home Association.
John Matson, communications director for the Alabama Nursing Home Association, told APR that AARP Alabama need only read the memorandum of understanding published along with Ivey's announcement about the grants on Friday to see how the money must be spent.
According to the memorandum, the Alabama Nursing Home Association Education Foundation can only disburse the funds to nursing homes "for the purposes of responding to or mitigating the COVID-19 public health emergency" and details what facilities must do to receive the money.
Among the requirements, nursing homes in their applications must provide supporting documentation, which can include invoices, purchase orders, payroll records and financial records, according to the memorandum. The foundation must also provide the Alabama Finance Director's Office with a detailed report on the 15th of each month noting how the money was spent, according to the document.
"I think it would be helpful for them to read that," Matson said, referring to AARP Alabama and the memorandum of understanding.
AARP Alabama is also asking that the money be used for ongoing and methodical testing of all residents and staff in the state's long-term care facilities.
"We've seen across the country that testing can be hit or miss, and testing frequency can vary," Williams said. "We've seen in other states where that has helped curb the loss of life and helps protect residents."
Matson noted that Ivey in early June also announced a separate $18.27 million in federal CARES Act funds to be spent toward regular nursing home COVID-19 testing and "proactive surveillance" through the end of the calendar year, which is also being administered by the Alabama Nursing Home Association Education Foundation.
Alabama's long-term care ombudsmen, who are tasked with protecting residents' rights and investigating health and safety concerns, have been largely banned from entering Alabama's long-term care facilities since early on in the pandemic when the facilities ended visitations to help prevent the spread of the virus.
Williams said AARP would also like to see the safe reentry of ombudsmen into state facilities and for those details to be included in a publicly-released plan.
"We also have been advocating for transparency and real-time data about the COVID cases and death in Alabama nursing homes and long-term care facilities. That continues to be a struggle," Williams said.
The Centers for Medicare and Medicaid Services is collecting that state data, but it's weeks old by the time it's published on the federal agency's website, Williams said.
"Having that information would help us protect the residents, staff and surrounding communities, but also making sure families have that information," Williams said.
The Alabama Department of Public Health has declined to release county-level or facility-level details on coronavirus in long-term care facilities and nursing homes, citing privacy concerns. Many other states do release that information, however.
According to CMS, there have been 3,841 confirmed COVID-19 cases and 562 deaths among residents in Alabama nursing homes as of July 26. AARP Alabama said COVID-19 deaths of nursing home residents make up approximately 42 percent of the state's total coronavirus deaths.