Opinion | Speaker Sam Rayburn and Congressman Bob Jones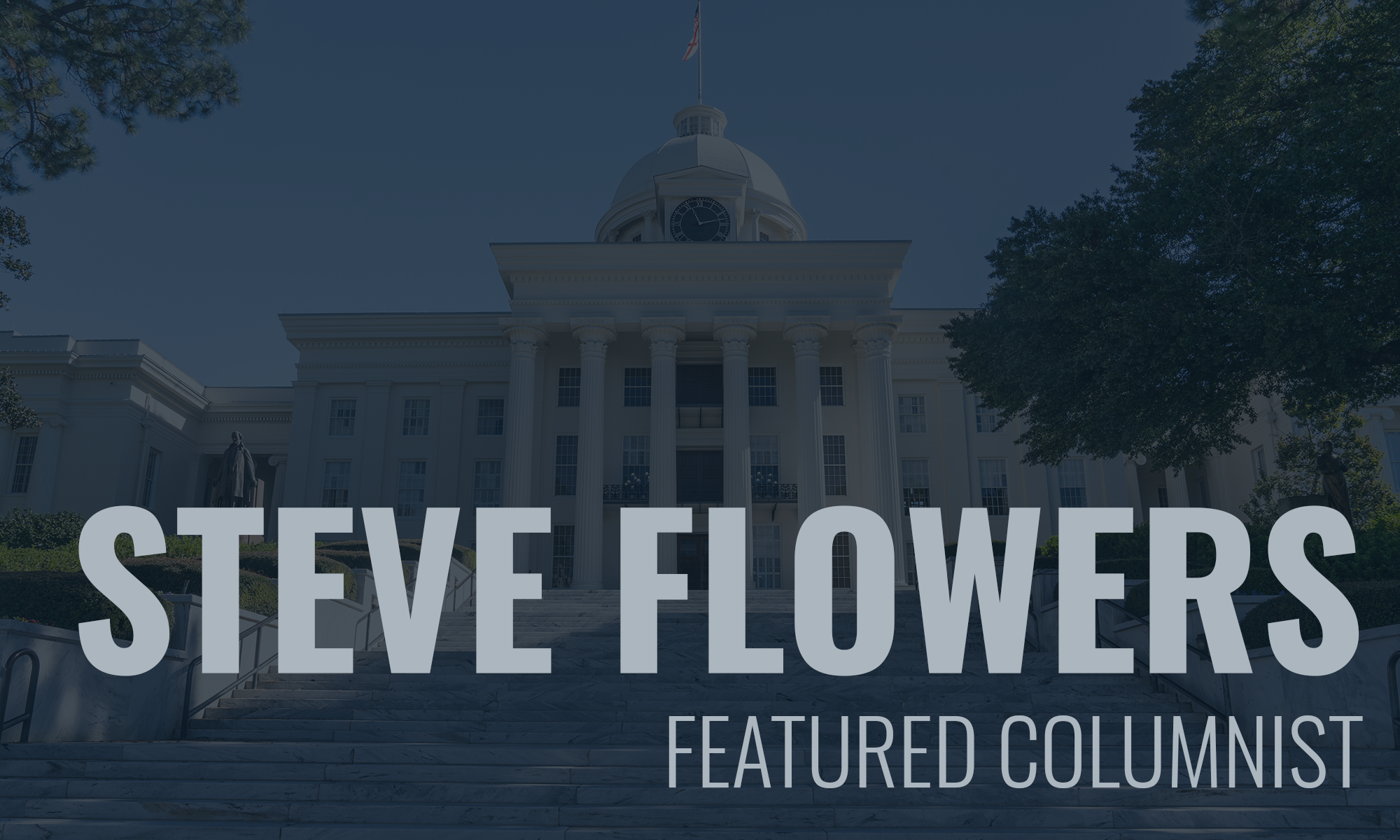 The legendary Speaker of the U.S. House, Sam Rayburn, coined a famous phrase he used often and imparted to young congressmen when they would arrive on Capitol Hill full of vim and vigor.  He would sit down with them and invite them to have a bourbon and branch water with him.  The old gentleman, who had spent nearly half a century in Congress, after hearing their ambitions of how they were going to change the world, would look them in the eye and say, "You know here in Congress there are 435 prima donnas and they all can't be lead horses."  Then the Speaker in his Texas drawl would say, "If you want to get along, you have to go along."
Mr. Sam Rayburn ruled as Speaker during the Franklin Delano Roosevelt post-Depression and World War II era.  The Democrats dominated Congress.  Mr. Sam could count on the big city congressmen from Tammany Hall in New York and the Chicago machine politicians following the Democratic leadership because they had gotten there by going along with the Democratic bosses who controlled the wards that made up their urban districts.  But the country was still rural at that time and Mr. Sam would have to invite a backsliding rural member to his Board of Education meeting in a private den in the basement of the Capitol and occasionally explain his adage again to them –in order to get along, you have to go along.
One of Mr. Sam Rayburn's young pupils was a freshly minted congressman from Alabama's Tennessee Valley.  Bob Jones from Scottsboro was elected to Congress in 1946 when John Sparkman ascended to the U.S. Senate.
Speaker Rayburn saw a lot of promise in freshman congressman Bob Jones.  The ole Texan invited Jones to visit his Board of Education meeting early in his first year.  He calmly advised Jones to sit on the right side of the House chamber in what Mr. Sam called his pews.  He admonished the young congressman to sit quietly for at least four years and not say a word or make a speech and to always vote with the Speaker.  In other words, if you go along you will get along.
Bob Jones followed the sage advice of Speaker Rayburn and he got along very well.  Congressman Bob Jones served close to 30 years in the Congress from Scottsboro and the Tennessee Valley.  He and John Sparkman were instrumental in transforming the Tennessee Valley into Alabama's most dynamic, progressive and prosperous region of the State.  They spearheaded the location and development of Huntsville's Redstone Arsenal.  Bob Jones was one of Alabama's greatest congressmen.
At the time of Bob Jones' arrival in Congress in 1946, we had nine congressional seats.  By the time he left in the 1960's, we had dropped to eight.  We now have seven. Folks, I hate to inform you of this, but population growth estimates reveal that we are going to lose a seat after this year's count.  
Our current seven-person delegation consists of six Republicans and one Democrat.  This sole Democratic seat is reserved for an African American.  The Justice Department and Courts will not allow you to abolish that seat.  Reapportionment will dictate that you begin with that premise.
The growth and geographic location of the Mobile/Baldwin district cannot be altered, nor can the urban Tennessee Valley 5th District, nor the Jefferson/Shelby 6th District. They are unalterable and will reveal growth in population.  Our senior and most powerful Congressman Robert Aderholt's 4th District has normal growth and you do not want to disrupt his tenure path.
The old Bob Jones-Huntsville-Tennessee Valley area is where the real growth in the state is happening.  The census numbers will reveal that this area of the state is booming economically and population wise. Therefore, you may see two seats spawned from this Huntsville-Madison, Limestone-Decatur-Morgan and Florence-Muscle Shoals-Tuscumbia area. The loser in the new reapportionment plan after the census will probably be the current 2nd district.
See you next week.
Steve Flowers is Alabama's leading political columnist. His weekly column appears in over 60 Alabama newspapers. He served 16 years in the state legislature. Steve may be reached at www.steveflowers.us.
Opinion | Tommy, can you hear me?
That Morning Consult poll of Alabama voters that showed Republican Tommy Tuberville with a 17-point lead over incumbent Democratic Sen. Doug Jones for the U.S. Senate was such a stunner, a Jones campaign aide rushed out an email fundraiser trying to quell any panic.
Until now, most polls have shown Jones to be competitive against an unnamed Republican and, specifically, Tuberville, the former Auburn football coach who defeated Jeff Sessions to win the Republican nomination.
"I would never respond to an outside poll, but a new poll is out there showing Doug Jones losing by … wait for it … 17 points," writes Joe Trippi, senior adviser for the Doug Jones for Senate campaign.
"Here is my comment," Trippi writes. "No way."
Unfortunately, in Alabama, there is a way.
Republicans in the state tend to vote straight ticket in overwhelming numbers. Alabama is one of a handful of states that even allows straight-ticket voting, but the reality is, it does. So voters who want to cast their ballot for, say, Donald Trump in November, but who also like Jones, will have to split their ticket.
The Morning Consult poll showed that a large number of independent voters are undecided, and that could swing the election toward Jones. But straight-party voting can be a hope killer.
Not yet, though. It's still early. The election is still nearly three months away. We've not seen Tuberville do much of anything but bow before Trump, who endorsed him over his former attorney general. But that's Trump loyalty for you.
Indeed, the country is going so poorly right now, one wonders other than the hard-core racists, who still supports Trump.
I know, I know: Alabama is different (plus, we still have more than our share of hard-core racists). But c'mon, folks, more than 157,300 Americans are dead from the COVID-19 pandemic, completely mismanaged by the Trump administration. There have been more than 4.7 million cases. In Alabama, there have been more than 90,000 cases and more than 1,600 deaths.
Meanwhile, the U.S. and Alabama economies are in shambles and getting worse, not better. Trump has sided with Confederate statues and flags over eliminating the systemic racism found in police departments and other government agencies. Plus, most recently, Trump sent his secret army of unidentified goons to sweep protesters off the streets in American cities.
Trump is nobody's friend but his own.
Then there's Tuberville. A decent if mediocre football coach, Tuberville certainly is no Nick Saban. Tuberville isn't even a Gus Malzahn.
Sessions tried to argue that Tuberville wasn't a resident of Alabama, either, but that's not fair. Where Sessions is concerned, unfair is a character trait.
While Tuberville does maintain properties in Florida, he and his wife have owned a home in Auburn for at least three years. Too, they both are registered voters in Alabama, though Sessions said Tuberville cast his ballot in Florida during the 2018 midterms.
What's more important is where Tuberville stands on the issues. And that, we don't know much about. We know Jones is a moderate who works with members of both parties. He clearly represents Alabama's best interests as well as any U.S. senator who has served from Alabama.
Though the loons try to paint Jones as a liberal-socialist-communist bogeyman, he's nowhere close. Certainly, he's different from Sessions, who held that Senate seat for two decades before becoming Trump's attorney general. He's different from Sessions in that he actually gets legislation through the Senate. Sessions mainly interfered with progress while a senator.
The first U.S. senator to support Trump's candidacy, Sessions identified with Trump most likely because they're both die-hard racists. Trump rewarded that loyalty by back-stabbing Sessions out of Washington.
At some point, though, Tuberville must make his positions clear, and not simply that he'll support anything Trump does. That would be a disaster for Alabama, as much as Trump is a disaster for the United States.
The former Auburn University football coach can't just continue being a sycophant for Trump, whose own poll numbers are tanking and who is likely not going to win re-election.
Should Alabama send a Republican to represent the state with a Democratic president, a likely Democratic Senate and a solidly Democratic House? That would be useless.
But Trippi, in his email, did show how Tuberville wins easily: "One bad poll turns all of us off … you write the race off, and Tuberville coasts to victory because no one is paying attention," says Trippi. "Everyone abandons Alabama except Mitch McConnell, who is ALL IN to beat Doug. The proof is in the money he (McConnell) is spending now."
It's true that McConnell is working hard to unseat Jones to protect Republicans' wobbly control of the U.S. Senate, and if they weren't concerned that Jones has a good shot at winning re-election, McConnell would spend that campaign money in another state.
Tuberville must do more than hide behind Trump. We need to hear Tuberville's plan, where he stands on the issues and what he'll bring to Alabama that Jones hasn't already.
Let's hear it, Coach Tommy. But you'll have to scoot back a bit first.