Airbus begins production of A220 aircraft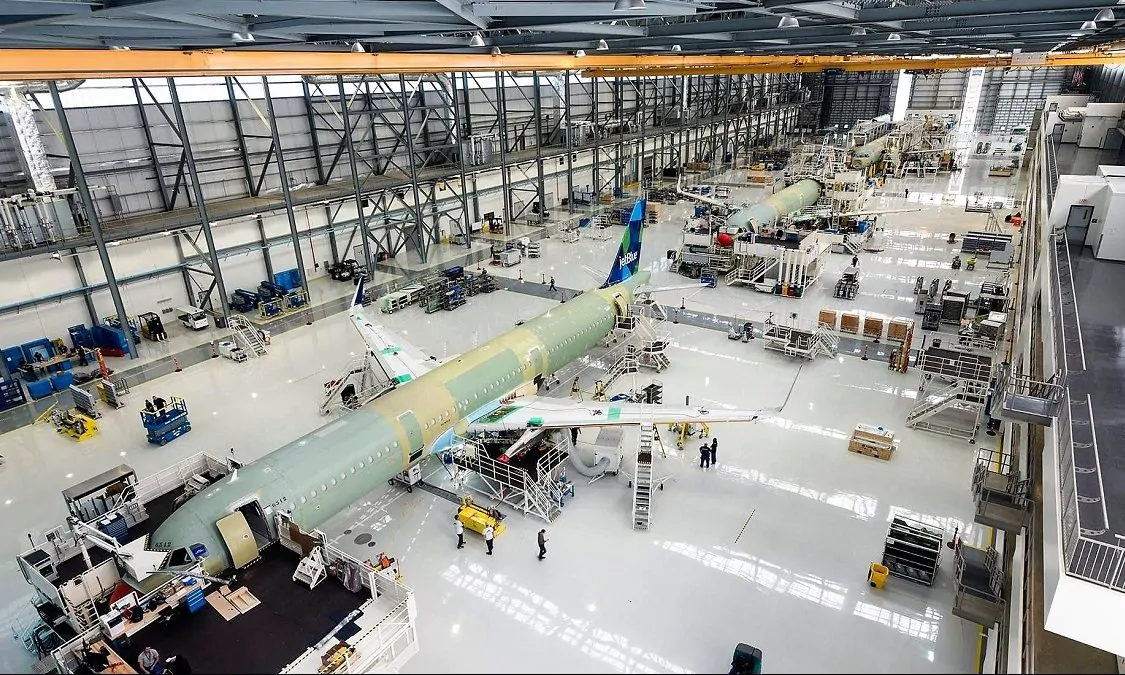 Airbus announced on Tuesday, that it has officially begun production of A220 aircraft at its Final Assembly Line hangar in Mobile.
Paul Gaskell is the President of A220 USA and head of the A220 Program in Mobile.
"The team is excited to start working in their new facility and to welcome a new customer," said Pres. Gaskell. It's a strong endorsement from JetBlue in this challenging time."
Economic developer Dr. Nicole Jones said, "Last year economic developers were in agreement that the newly constructed A220 aircraft manufacturing facility would serve as a catalyst for jobs and aerospace investment in the near future and for years to come. JetBlue's partnership is an example of how that statement has become a reality. The announcement demonstrates Airbus' strength in our state, our nation, and the world. We are fortunate to have Airbus in Mobile, Alabama."
Airbus said that its workforce in Mobile has begun production of the first U.S.-built A220 for U.S. airline company JetBlue. This announcement means the 270,000-square-foot hangar, where both A220-100 and A220-300 aircraft can be assembled, is officially open for business after an 18-month construction project.
The new Final Assembly Line allows Airbus to add A220 production to its Alabama manufacturing facility, which originally only built the A320.
"The expansion of our commercial aircraft production in Mobile to a second product line further solidifies Airbus' standing as a truly global aircraft manufacturer and confirms that Airbus is an important part of the American manufacturing landscape," Gaskell said. "This A220 assembly line will help satisfy the U.S. demand for the A220 aircraft."
The facility houses five primary assembly stations where major airframe component assemblies come together for a completed aircraft in a flowline process.
Airbus initially began producing A220 aircraft in Mobile in August 2019 using space in an existing A320 Final Assembly Line hangar and new support hangars. With the completion of the new Final Assembly Line hangar, the Airbus production site in Alabama has now doubled in size.
JetBlue will be the second customer served by the Mobile team, with its first U.S.-made A220 scheduled for delivery in the fourth quarter.
"The opening of Airbus' A220 Final Assembly Line in Mobile demonstrates the company's commitment to aircraft production in the United States, and Alabama is proud to be the home of its growing U.S. manufacturing presence," said Alabama Commerce Secretary Greg Canfield. "This marks another significant milestone for Airbus and its Mobile production center, and we look forward to seeing many others in the future."
The airline industry has been hit really hard by the coronavirus crisis. In January, there were 111,000 airline flights a day. By April that had dropped to just 28,000 flights a day and many of them are near empty. The number of tickets sold were off by 95 percent in April from April 2019.
Alabama Arise calls Trump unemployment order "Band-Aid over a gaping economic wound"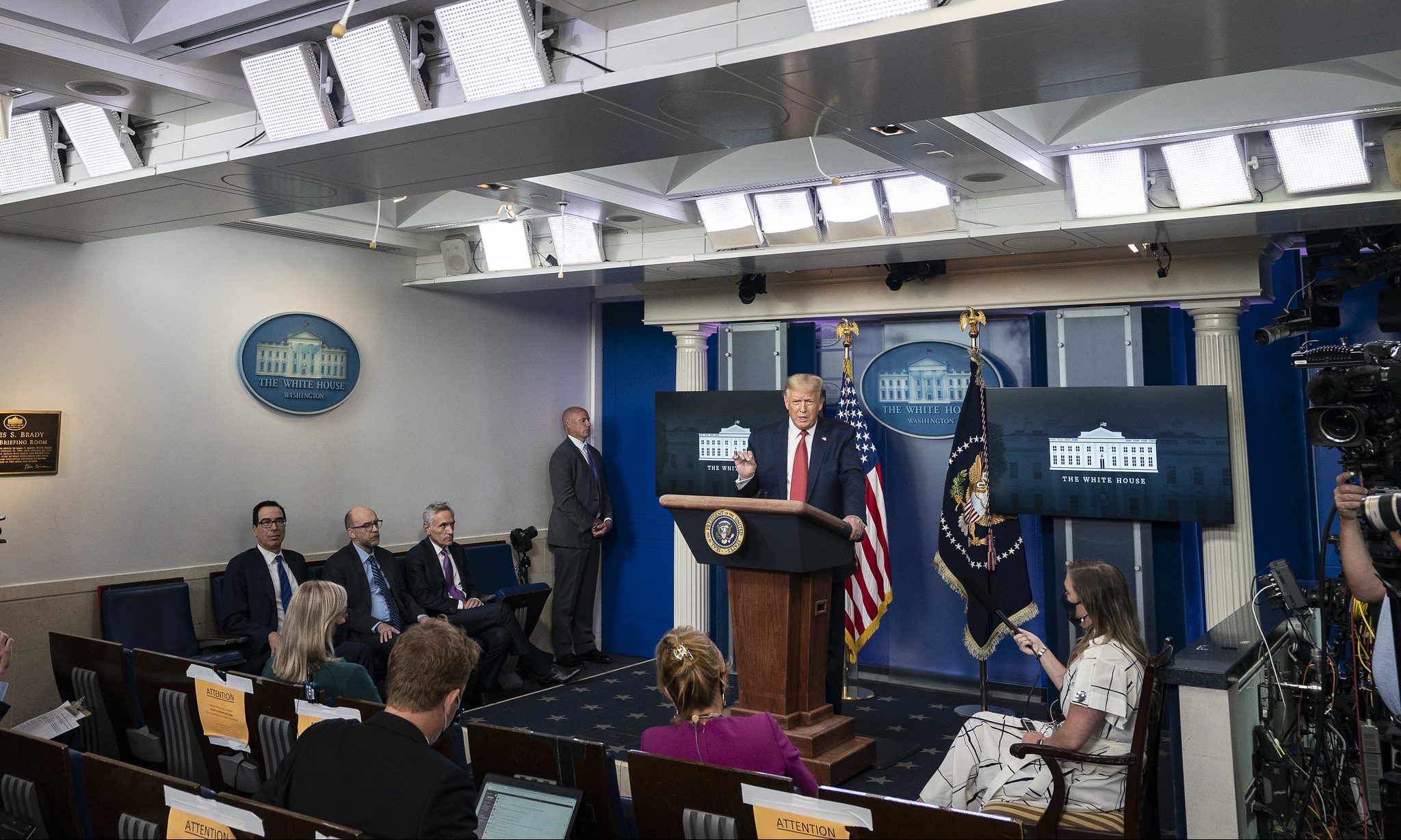 An Alabama nonprofit that advocates for low-income residents says that President Donald Trump's executive actions to extend federal aid to Americans affected by the pandemic falls far short of what is needed.
"These executive actions put a Band-Aid over a gaping economic wound," Chris Sanders, communications director for Alabama Arise, said in a statement on Tuesday. "They don't stem the tide of evictions or extend rental or mortgage assistance to help people stay in their homes. They don't increase SNAP assistance to help millions of struggling families keep food on the table. And they don't provide federal relief to help states avoid layoffs and cuts to education, Medicaid and other vital services."
Sanders noted that weekly federal aid to people who lost their jobs due to the COVID-19 pandemic would drop from $600 to $300, with states required to contribute another $100. That would be an undue burden on "cash-strapped" states like Alabama that have lost significant tax revenues, Sanders said.
The aid would only last a few weeks without new legislation, he added. Sanders said Congress could eliminate that uncertainty by extending the $600 weekly unemployment aid into 2021.
Trump's orders, announced by the White House on Saturday, were meant to bypass a stalemate in Congress over pandemic-related benefits. They are expected to face legal challenges, which Sanders noted they may not survive.
"Even if they would, they're inadequate to address the size and scope of suffering across Alabama and across our country," he said. "There's simply no replacement for a bipartisan relief package. Congress must step up quickly to ease the suffering and help struggling families make ends meet."
Alabama Arise calls itself a coalition of congregations, organizations and individuals united in a belief that poverty in Alabama is a result of public policy. It promotes policies it says can improve the lives of residents with low incomes.