Ward says new revenue is needed to reduce the court backlog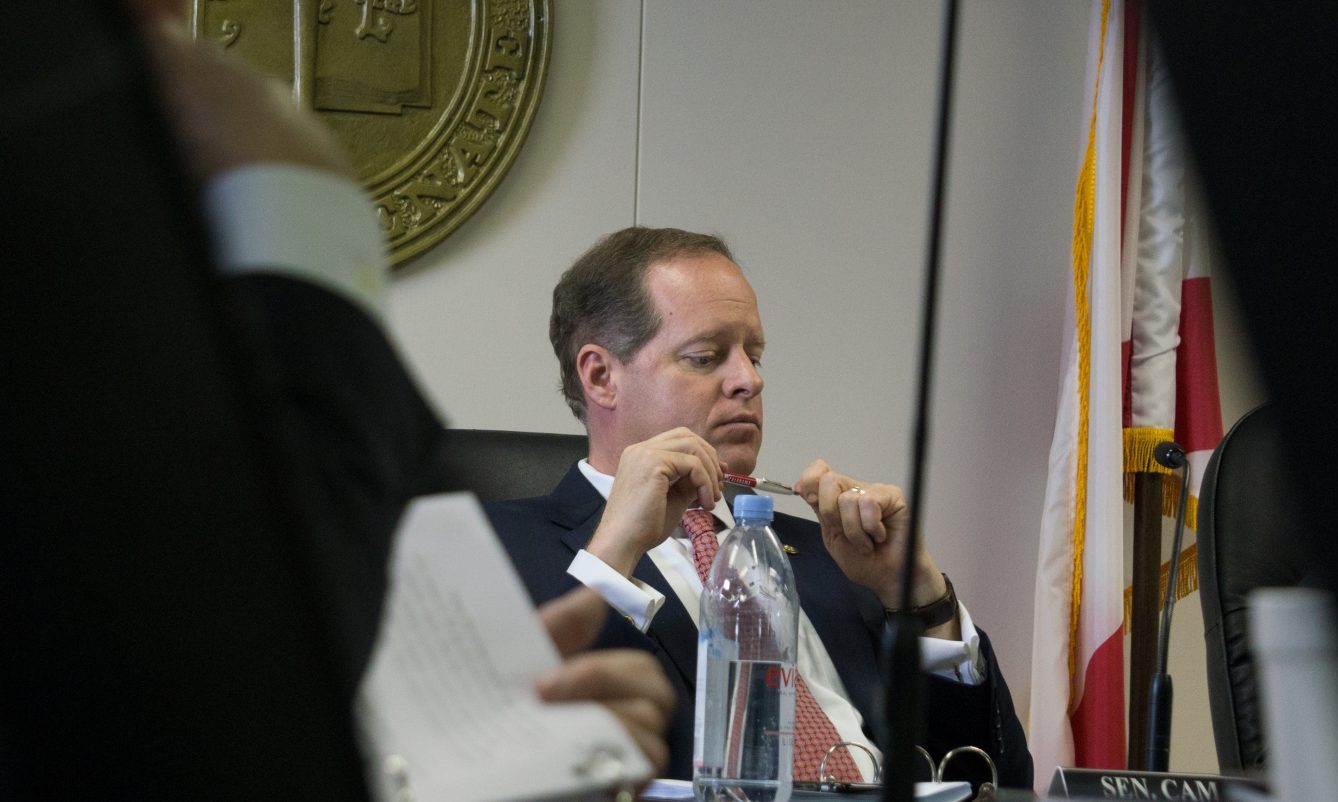 The Alabama Political Reporter on Thursday spoke with Senate Judiciary Committee Chairman Cam Ward, R-Alabaster, about how the state can address the backlog of judicial cases in the Alabama court system.
Ward said that the backlog for the courts is due to legislators being unwilling to find sufficient revenue for the state general fund.
Anybody familiar with the Alabama court system knows that criminal matters can take a long time to move through the court system and civil matters — whether a lawsuit or a contested divorce — can take considerable time due to the backlog of cases on many judicial dockets. There is a general consensus that more judges would alleviate this problem, but there is little consensus on where that money would come from.
APR asked Ward: How much does it cost to add a full-time judge (plus the cost of the courtroom, bailiff, clerk, reporter, etc.)?
"It varies but generally about $300,000 annually," Ward replied. "That can vary though depending on the judge and jurisdiction."
APR: There was legislation to allow more retired judges introduced during the session. How many do we have now and what can they do? Are they still subject to the 70 years mandatory retirement?
"Using retired judges would help some with the problem," Ward replied. "I don't exactly how many we have, but, if they consented, they could be brought back to help alleviate caseloads on a temporary basis. This would be cheaper than creating an entirely new judgeship; but some circuits do need new judgeships as their caseloads continue to grow."
APR: Some district judges are empowered to hear circuit cases. How many of those do we have? Should we just give all district court judges circuit court powers?
Ward: "Maybe. One problem you have is that the District Judges are overloaded too. It's not that we are just short of Circuit Judges, both the Circuit and District courts are overwhelmed. Also, we elect Circuit Judges by circuits that can sometime cover multiple counties and District Judges are elected by one from every county so that creates a logistical issue."
APR: Could we just hire 7 itinerant judges chosen by the Chief Justice and send them all over the state to help out where there was a need?
Ward: "The Chief Justice right now can shift some judges temporarily in between circuits. The problem with just hiring people to be judges is that then they are no longer accountable to the public because they are not elected. There has always been an ongoing debate in Alabama regarding whether we should elect judges or not; but that is probably for another story."
APR: Has the COVID-19 crisis exposed flaws in our system of making court fees pay for the cost of DAs, courts, circuit clerks, etc.?
Ward: "Yes, because we pay a large part of courts, DAs, and courthouses through fees assessed and collected in the civil and criminal justice process. So, when the economy goes south and less people can pay the courts costs, fines, and fees the budgets of these agencies falls dramatically. It is a broken system for sure. The reason for it is because no one ever wants to raise taxes for the general fund to finance the court system so instead of adequately funding them out of the general fund, we continue to just fee our way into funding it. Typically, until someone needs their day in court, the public just doesn't speak out on the need for more court funding despite the fact that they do."
APR: Alabama already has 148 circuit court judges in 41 circuits and 98 district court judges in 67 districts. Do we need more circuits? Circuit court judges? Or district court judges?
Ward: "You need to do two things which have been tried, but never passed into law. First, you need to be able to reallocate judges as population trends change. Example- Jefferson County has shrunk in population in the last thirty years and Shelby County has grown dramatically, yet we keep the same number of judges in place for each county despite the change in workload. So, it's not creating new circuits, it's just reallocating the judges we have in a fashion that fits where the demand is. Second, you are going to need more judges in Alabama if you have to alleviate the current backlog in our court system. I don't see any way around it; but I also don't see anyone outside of the courts speaking out on the need for new revenue to pay for it."
Ward represents Senate District 14, which includes parts of Shelby, Bibb, and Chilton Counties.
On Monday, Alabama Gov. Kay Ivey signed the 2021 State General Fund budget, which begins on October 1.
The 2021 budget appropriated $176,094,674 to the judicial branch. The courts received a $3,056,383 increase over fiscal year 2020. The 2021 SGF is $2,393,272,863, not including conditional appropriations. This is a $170,926,954 increase over FY 2020. The court system receives 7.36 percent of the general fund. The state's largest source of income, income taxes, are all earmarked for the education trust fund budget (ETF).
SCOTUS majority seems likely to uphold Affordable Care Act
The U.S. Supreme Court will return to hear more arguments in the case on Nov. 30.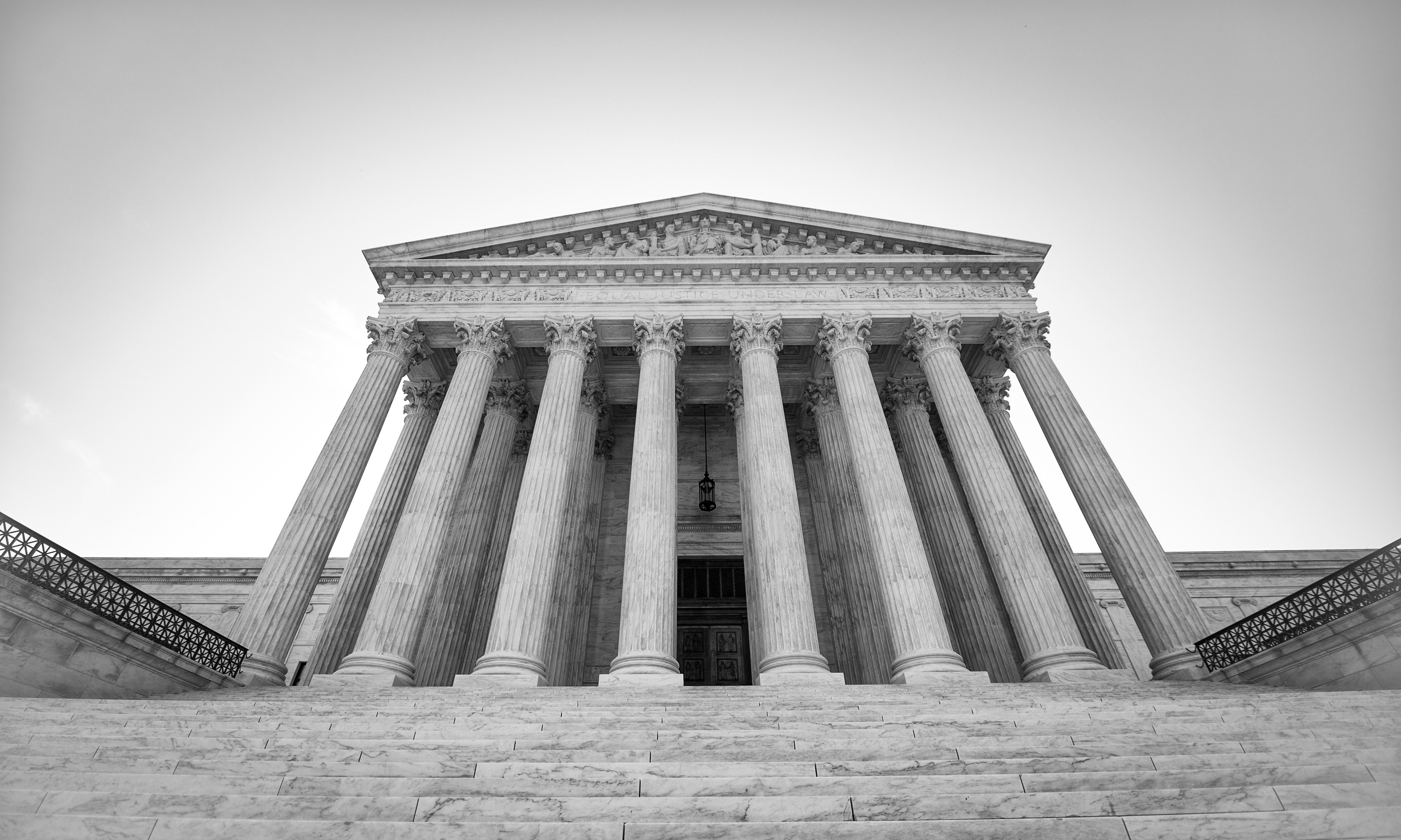 The U.S. Supreme Court on Tuesday heard opening oral arguments in the Republican's latest challenge to the Affordable Care Act, and a majority of the justices seemed to side with the lawyers defending the law.
Alabama Attorney General Steve Marshall joined other Republican state officials and the Trump administration in arguing that the portion of President Barrack Obama's 2010 health care law, known as Obamacare, which mandated people buy health insurance or pay a tax, be deemed unconstitutional. The lawsuit argues that once that portion is found unconstitutional, the rest of the law should be struck down as well. 
If the ACA were struck down, at least 122,000 Alabamians and 21.1 million nationally would lose health coverage, according to a recent study by the Urban Institute. Trump made the ACA's repeal a central part of his 2016 campaign and has continued to call for its demise, which would include the removal of protections for those with pre-existing conditions and portions of the law that allow young adults under the age of 26 to stay on their parents' health insurance plans.
Congress in 2017 agreed to zero out the penalty from the individual mandate, which went away in 2019, but left the rest of the law in place. While the mandate to buy health care remains, there's no penalty for not doing so. 
"I think it's hard for you to argue that Congress intended the entire act to fall if the mandate were struck down, when the same Congress that lowered the penalty to zero, did not even try to repeal the rest of the Act," said Chief Justice John Roberts to attorneys arguing for the plaintiffs during Tuesday's hearing. "I think, frankly, that they wanted the court to do that, but that's not our job." 
Justice Brett Kavanaugh also expressed disagreement with plaintiffs' arguments that the mandate could not be separated from the law. 
"I tend to agree with you. This a very straightforward case for severability under our precedents, meaning that we would excise the mandate and leave the rest of the act in place," Kavanaugh said. 
Former Obama administration solicitor general Donald Verrilli Jr., who's defending the ACA on behalf of the U.S. House, told the justices that Congress wanted the remaining portions of the ACA to stand, and agreeing with the Republicans' theory that the individual mandate can't be separated from the law would upend Congress's wishes. 
"It would cause enormous regulatory disruption up in the markets, cast 20 million Americans off health insurance during a pandemic and cost the states tens of billions of dollars during a fiscal crisis," Verrilli said. "There's no basis for that result in text intent or precedent." 
Kyle Hawkins, the Texas solicitor general arguing for the challengers Tuesday, said "the mandate as it exists today is unconstitutional." 
"It is a naked command to purchase health insurance. And as such, it falls outside Congress's enumerated powers," Hawkins said, adding that the mandate is "inseparable from the remainder of the law." 
Justice Sonia Sotomayor questioned Hawkins as to the standing of his case against the ACA, asking him whether people who had not signed up for health care when there was a tax associated for not doing so, would now sign up despite such tax. 
 "There's only a small number of people who would do it. That small number of people have to include Medicaid and CHIP recipients to affect you as the state at all," Sotomayor said. "And they would, once they're told there's no tax, enroll now, when they didn't enroll when they thought that there was a tax. Does that make any sense to you?" 
The U.S. Supreme Court in a previous challenge of the law in 2012 ruled the individual mandate constitutional, and that the tax is a power afforded to Congress. Conservative Chief Justice John Roberts joined the court's four liberals in that ruling. 
Followers of the court are watching conservative Justice Amy Coney Barrett, President Donald Trump's most recent pick, confirmed to replace the late Justice Ruth Bader Ginsberg, closely for indications she may side with Republicans' argument. Barrett didn't give hints Tuesday as to how she might rule in the case, however. 
The U.S. Supreme Court will return to hear more arguments in the case on Nov. 30.