Ward says new revenue is needed to reduce the court backlog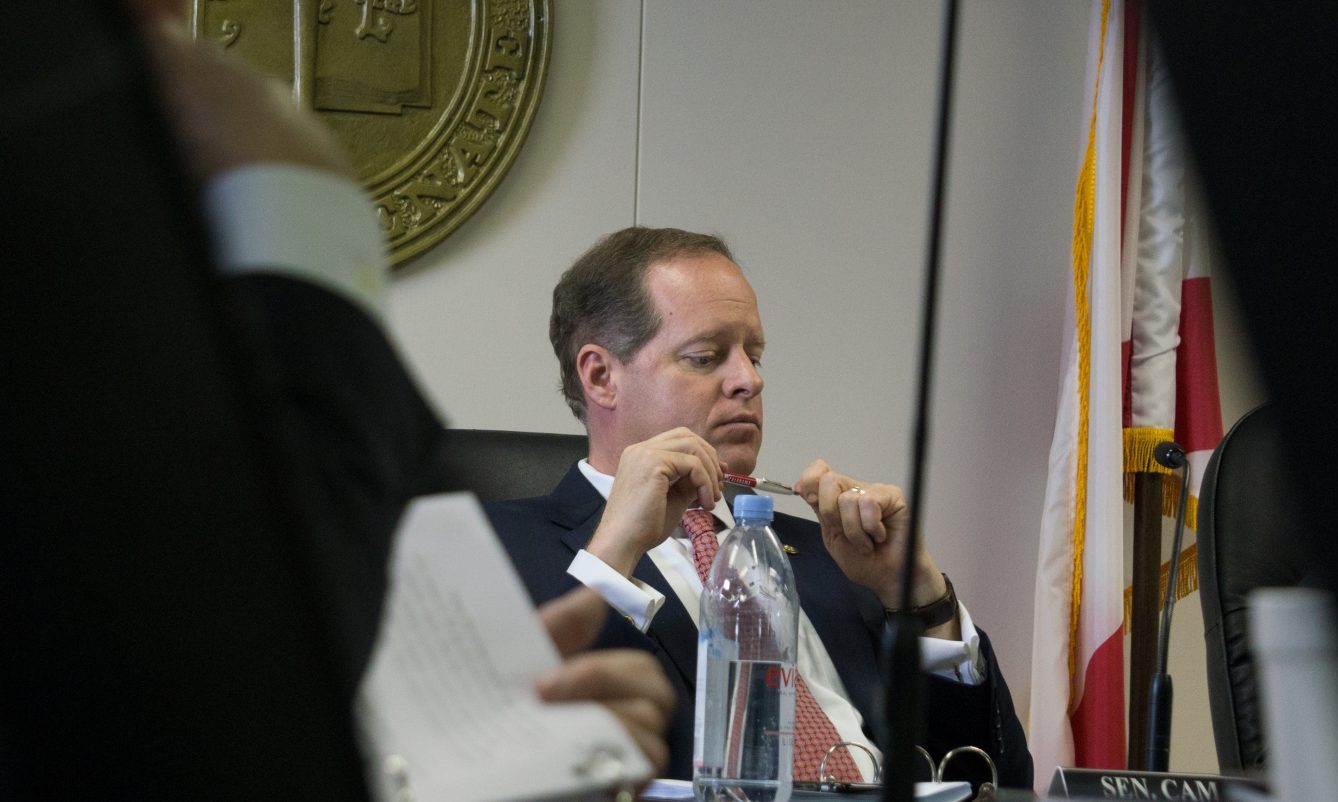 The Alabama Political Reporter on Thursday spoke with Senate Judiciary Committee Chairman Cam Ward, R-Alabaster, about how the state can address the backlog of judicial cases in the Alabama court system.
Ward said that the backlog for the courts is due to legislators being unwilling to find sufficient revenue for the state general fund.
Anybody familiar with the Alabama court system knows that criminal matters can take a long time to move through the court system and civil matters — whether a lawsuit or a contested divorce — can take considerable time due to the backlog of cases on many judicial dockets. There is a general consensus that more judges would alleviate this problem, but there is little consensus on where that money would come from.
APR asked Ward: How much does it cost to add a full-time judge (plus the cost of the courtroom, bailiff, clerk, reporter, etc.)?
"It varies but generally about $300,000 annually," Ward replied. "That can vary though depending on the judge and jurisdiction."
APR: There was legislation to allow more retired judges introduced during the session. How many do we have now and what can they do? Are they still subject to the 70 years mandatory retirement?
"Using retired judges would help some with the problem," Ward replied. "I don't exactly how many we have, but, if they consented, they could be brought back to help alleviate caseloads on a temporary basis. This would be cheaper than creating an entirely new judgeship; but some circuits do need new judgeships as their caseloads continue to grow."
APR: Some district judges are empowered to hear circuit cases. How many of those do we have? Should we just give all district court judges circuit court powers?
Ward: "Maybe. One problem you have is that the District Judges are overloaded too. It's not that we are just short of Circuit Judges, both the Circuit and District courts are overwhelmed. Also, we elect Circuit Judges by circuits that can sometime cover multiple counties and District Judges are elected by one from every county so that creates a logistical issue."
APR: Could we just hire 7 itinerant judges chosen by the Chief Justice and send them all over the state to help out where there was a need?
Ward: "The Chief Justice right now can shift some judges temporarily in between circuits. The problem with just hiring people to be judges is that then they are no longer accountable to the public because they are not elected. There has always been an ongoing debate in Alabama regarding whether we should elect judges or not; but that is probably for another story."
APR: Has the COVID-19 crisis exposed flaws in our system of making court fees pay for the cost of DAs, courts, circuit clerks, etc.?
Ward: "Yes, because we pay a large part of courts, DAs, and courthouses through fees assessed and collected in the civil and criminal justice process. So, when the economy goes south and less people can pay the courts costs, fines, and fees the budgets of these agencies falls dramatically. It is a broken system for sure. The reason for it is because no one ever wants to raise taxes for the general fund to finance the court system so instead of adequately funding them out of the general fund, we continue to just fee our way into funding it. Typically, until someone needs their day in court, the public just doesn't speak out on the need for more court funding despite the fact that they do."
APR: Alabama already has 148 circuit court judges in 41 circuits and 98 district court judges in 67 districts. Do we need more circuits? Circuit court judges? Or district court judges?
Ward: "You need to do two things which have been tried, but never passed into law. First, you need to be able to reallocate judges as population trends change. Example- Jefferson County has shrunk in population in the last thirty years and Shelby County has grown dramatically, yet we keep the same number of judges in place for each county despite the change in workload. So, it's not creating new circuits, it's just reallocating the judges we have in a fashion that fits where the demand is. Second, you are going to need more judges in Alabama if you have to alleviate the current backlog in our court system. I don't see any way around it; but I also don't see anyone outside of the courts speaking out on the need for new revenue to pay for it."
Ward represents Senate District 14, which includes parts of Shelby, Bibb, and Chilton Counties.
On Monday, Alabama Gov. Kay Ivey signed the 2021 State General Fund budget, which begins on October 1.
The 2021 budget appropriated $176,094,674 to the judicial branch. The courts received a $3,056,383 increase over fiscal year 2020. The 2021 SGF is $2,393,272,863, not including conditional appropriations. This is a $170,926,954 increase over FY 2020. The court system receives 7.36 percent of the general fund. The state's largest source of income, income taxes, are all earmarked for the education trust fund budget (ETF).
Print this piece
U.S. Attorney Jay E. Town recognizes Police Week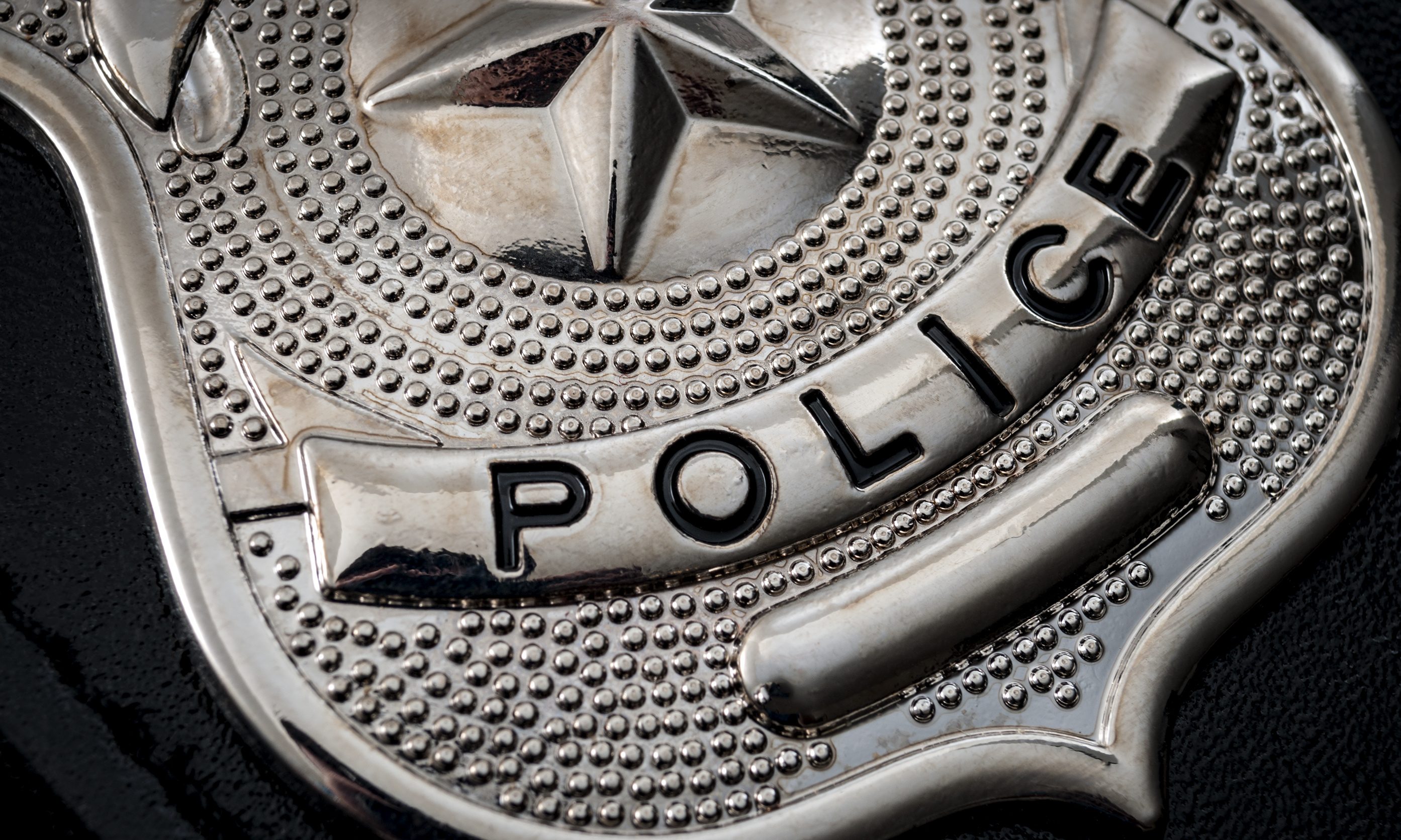 There is a virtual candlelight vigil scheduled for May 13 at 7 p.m. CST in honor of the law enforcement officers who have died protecting our communities and way of life.
In honor of National Police Week, U.S. Attorney Jay E. Town released a statement recognizing the service and sacrifice of federal, state, and local, law enforcement. National Police Week will be observed Sunday, May 10 through Saturday, May 16, 2020.
"During this unprecedented time, it is especially important that we recognize our men and women of the badge for the sacrifices they make each day," Town said. "They have continued to put the safety of the citizens of Northern Alabama at the forefront and are the very best among us. It's noble work It's tough work. They have to be at their best, especially when the worst among us are at their worst. We must never forget that the line of duty is endowed by sacrifice, selflessness, and courage. It's Police Week. Back the Blue!"
"There is no more noble profession than serving as a police officer," said Attorney General William P. Barr. "The men and women who protect our communities each day have not just devoted their lives to public service, they've taken an oath to give their lives in order to ensure our safety. And they do so not only in the face of hostility from those who reject our nation's commitment to the rule of law, but also in the face of evolving adversity – such as an unprecedented global health pandemic. This week, I ask all Americans to join me in saying 'thank you' to our nation's federal, state, local, and tribal law enforcement officers. Their devotion and sacrifice to our peace and security will not be taken for granted."
"We must continue working toward a time when all people respect and understand the important work that law enforcement officers do," said President Donald J. Trump (R). "Unfortunately, our law enforcement officers do not always receive the respect they deserve. These brave men and women must operate in an environment where their moral and legal authority is constantly being scrutinized, and they undertake the critical yet difficult task of addressing the actions of those affected by addiction, homelessness, and mental illness. Their ability to work well in the face of these and other challenges is extraordinary, and we have incredible appreciation for their public service and selflessness."
"On behalf of our grateful Nation, we proudly recognize the more than 900,000 sworn members of law enforcement for their resolve and dedication in the face of dangerous uncertainty," Pres. Trump continued. "The thoughts and prayers of our Nation are with them and their families, and we will always owe them our appreciation and support."
In 1962, President Kennedy issued the first proclamation for Peace Officers Memorial Day and National Police Week to remember and honor law enforcement officers for their service and sacrifices. Peace Officers Memorial Day, which every year falls on May 15, specifically honors law enforcement officers killed or disabled in the line of duty.
Each year, during National Police Week, our nation celebrates the contributions of law enforcement from around the country, recognizing their hard work, dedication, loyalty and commitment to keeping our communities safe. This year the COVID-19 pandemic has underscored law enforcement officers' courage and unwavering devotion to the communities they swore to serve.
Based on data collected and analyzed by the FBI's Law Enforcement Officer Killed and Assaulted (LEOKA) Program, 89 law enforcement officers died nationwide in the line of duty in 2019. This includes three officers in the Northern District of Alabama. In 2019 six Alabama law enforcement officers were killed in the line of duty in 2019 including: Lowndes County Sheriff "Big John" Williams, Birmingham Police Officer WyTasha Carter, Mobile Police Officer Sean Tuder, Auburn Police Officer William Buechner, Monroe County Sheriff's Deputy Julius "Jay" Dailey, and Tuscaloosa Police Detective Dornell Cousette.
The first officer fatality this year from the State of Alabama was Kimberly Police Department Officer Nick O'Rear on February 5, 2020.
The names of the fallen officers who have been added in 2020 to the wall at the National Law Enforcement Memorial will be read during the Virtual Annual Candlelight Vigil. Because public events have been suspended as a result of COVID-19, the vigil will be livestreamed to the public at 7:00 pm (CST). The online event can be viewed here.
Print this piece