New COVID cases in Alabama increasing faster than 46 other states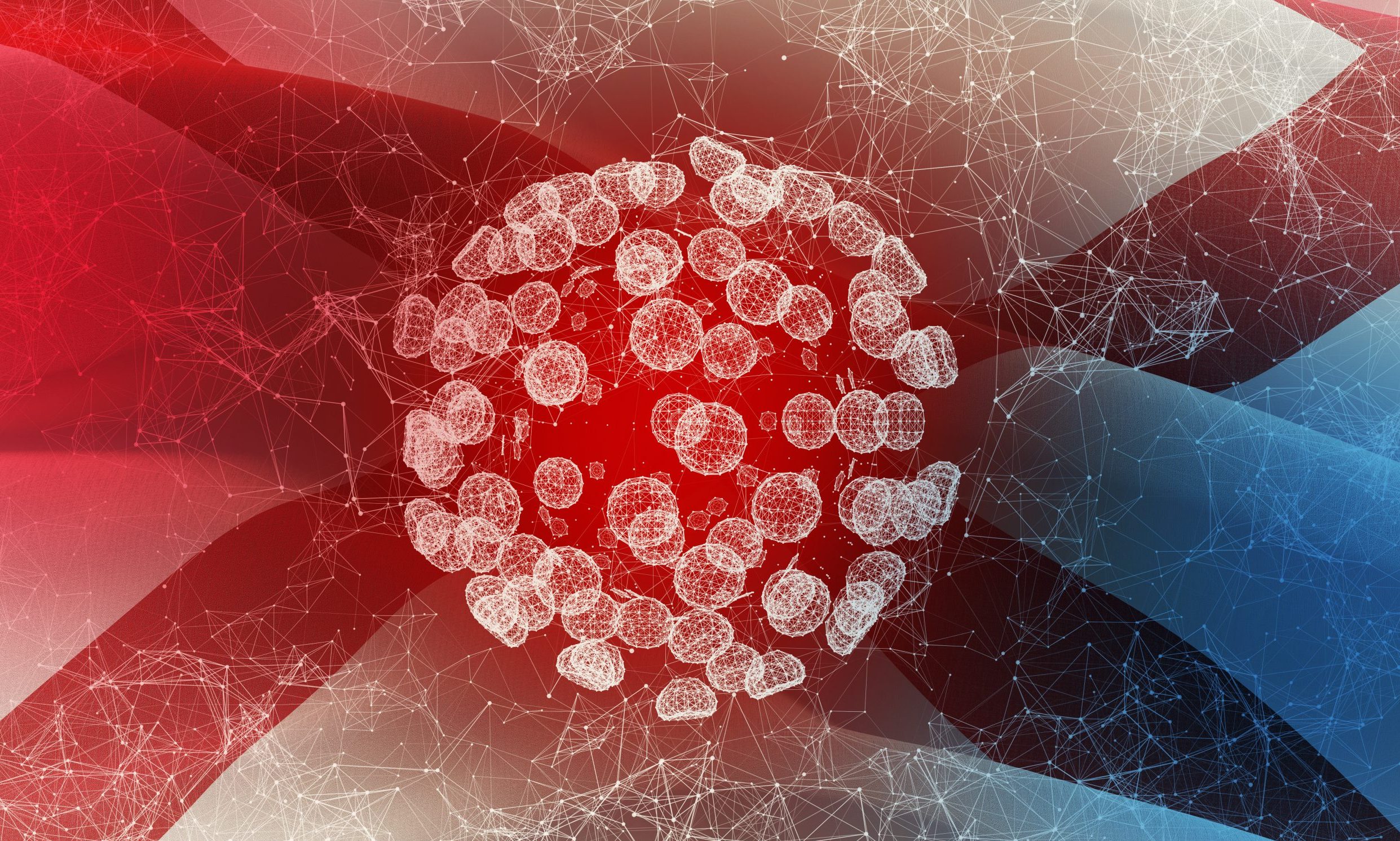 Alabama reported more cases of COVID-19 last week than any other week since the pandemic began, and the increase in new cases reported last week compared to the previous week was higher than 46 other states and the District of Columbia.
An analysis of data collected by The COVID Tracking Project, a volunteer-run effort to track the pandemic, shows that only West Virginia, Maine and South Carolina reported a larger increase in new cases last week compared to the new cases they reported in the previous week.
According to The COVID Tracking Project's data, Alabama recorded 2,556 new cases during the week ending Sunday, May 24, compared to 1,994 new cases during the previous week ending Sunday, May 17.  That's an increase of 28 percent.
The Alabama Department of Public Health's daily case totals show an increase of 17 percent last week over the previous week, which is still higher than 38 other states, according to the analysis performed on The COVID Tracking Project's data.
COVID Tracking Project has a standardized method of capturing each state's new cases from health departments, making it possible to compare the trajectories of each state. Twenty-four states and the District of Columbia saw new cases decline last week, while 25 states saw new cases increase last week compared to the previous week.
Compared to other states, testing showed no similar increase. The number of new tests reported in Alabama last week only grew 2 percent compared to the previous week, according to the COVID Tracking Project's data. That's lower than 31 other states.
APR's data showed an increase of 13 percent over the previous week, but that is still a smaller increase than 25 other states. Both our data and an analysis of The COVIDTracking Project's data show the percent of total tests that are positive rose last week compared to the previous week.
The Alabama Department of Public Health does not provide historical data for how many tests were performed on each day. Both APR and the COVID Tracking Project calculate test increases by tracking the change to the cumulative total of tests performed.
Several other Southern states also saw rising cases and no similar increase to tests performed. In Mississippi, new cases rose by 9 percent last week compared to the previous week while tests per week fell by 21 percent. In Tennessee, new cases rose 15 percent while tests per week declined 8 percent.
Georgia saw new cases rise 21 percent, but tests also rose by 22 percent. Florida, South Carolina and North Carolina also reported both rising cases and more tests compared to the previous week.
Cases have been rising in Alabama since the beginning of the month. Testing has also increased, and public health officials, including State Health Officer Dr. Harris, have said they are not sure if the increase in cases is directly attributable to more tests or more disease.
Some areas of the state, like Madison County and Lee County, have seen little or no rise in new cases, while others, like Montgomery County and Tuscaloosa County, are experiencing worsening outbreaks.
Gov. Kay Ivey lifted the state's stay-at-home order on April 30 and has since relaxed restrictions twice more, saying the economics of the pandemic must be addressed. The state reported an unemployment rate of 12.9 percent last week, higher than during any point during the Great Recession.
Jones urges public to heed surging COVID-19 cases, hospitalizations
U.S. Sen. Doug Jones, D-Alabama, on Thursday pleaded with the public to take COVID-19 seriously, especially now, as reopening of schools and Fourth of July celebrations near. Meanwhile, the state continues to see record numbers of new cases and hospitalizations. 
Alabama on Thursday saw a fourth straight day for record-high COVID-19 hospitalizations — and a record number of newly reported COVID-19 cases, when taking into account data collection problems that inflated Monday's total.
As of Thursday afternoon, 843 people were being treated in Alabama hospitals for COVID-19, according to the state health department. That number is an increase of nearly 22 percent over this time last week, and a near 40 percent increase compared to the beginning of June.
At least "961 of our neighbors and family members have lost their lives to COVID-19, and we need to be cognizant of that as well, as those numbers continue to grow," Jones said during a press briefing Thursday, also noting that over the last 14 days Alabama has seen 11,091 new cases of the virus, which is 28 percent of all the state's COVID-19 cases. 
Jones said that while we're testing more people in recent weeks, The Alabama Department of Public Health's statistics show that a greater percentage of the tests are coming back positive.
Based on a seven-day average, roughly 14 percent of the tests conducted in the state are now coming back positive. Public health experts believe that such a high percentage of positives is a sign that there continues to be community spread of the virus, and that there still isn't enough testing being done. 
Jones said he's concerned, too, about the timing of the surge in new cases, coming in the weeks after Gov. Kay Ivey lifted her more rigorous restrictions and after Memorial Day celebrations.  
"People did not seem to get the message about social distancing and wearing masks, and we are seeing these numbers increase and increase and increase," Jones said. 
Jones noted the state's long lines for people seeking help with their unemployment applications, some even camping out overnight to get that help, and said he's written a letter to Senate leadership asking for federal funding to state departments of labor to better service those in need. 
The senator also discussed Oklahoma's recent expansion of Medicaid, and said that the action made clear state leaders there understand that during the pandemic they needed to get all the help they can to their fellow citizens. 
"It is my hope that Alabama will also do likewise. We continue to see a rise in the number of people that could benefit from expanded Medicaid," Jones said, adding that he's still working to get another round of incentives to states to encourage expansion of Medicaid. 
Asked if there would be another round of stimulus checks sent to individuals, Jones said "maybe." 
Jones said the next round of COVID-19 legislation is being drafted behind closed doors by Sen. Mitch McConnell, the Republican Senate majority leader from Kentucky, and that it's uncertain whether more direct payments to individuals will be included in the final bills. 
"I've heard mixed messages coming out of the administration and Senator McConnell's office," Jones said, adding that he's for the additional payments and thinks it will be needed going forward. 
Montgomery Mayor Steven Reed, speaking during the press conference, said the Montgomery City Council could take up at the next council meeting a measure that would place guidelines on businesses within the city to be held accountable for helping enforce the city's mask ordinance for the public. 
In the absence of a statewide mask order, local governments have been instituting their own in recent weeks. Wearing masks, staying home when at all possible and maintaining social distancing when one can't are the best ways to reduce spread of the virus, public health experts say.
Montgomery currently has a mask order in place, which carries the possibility of a $25 fine for individuals not following the order. 
Reed said at the next meeting, council members may deliberate on a measure to require businesses help ensure the public adheres to the mask order or face possible suspension of their business license "for a couple of weeks, so that is yet to be voted on, and we will look at that." 
Reed said that the point of the city's mask order isn't to fine people, however, but to encourage them to wear masks and help save lives. He noted that Montgomery's mask order has been followed by similar orders in Mobile and Selma, as local municipalities make independent decisions to protect their fellow citizens.