SEC clears path for member schools to resume athletics training on June 8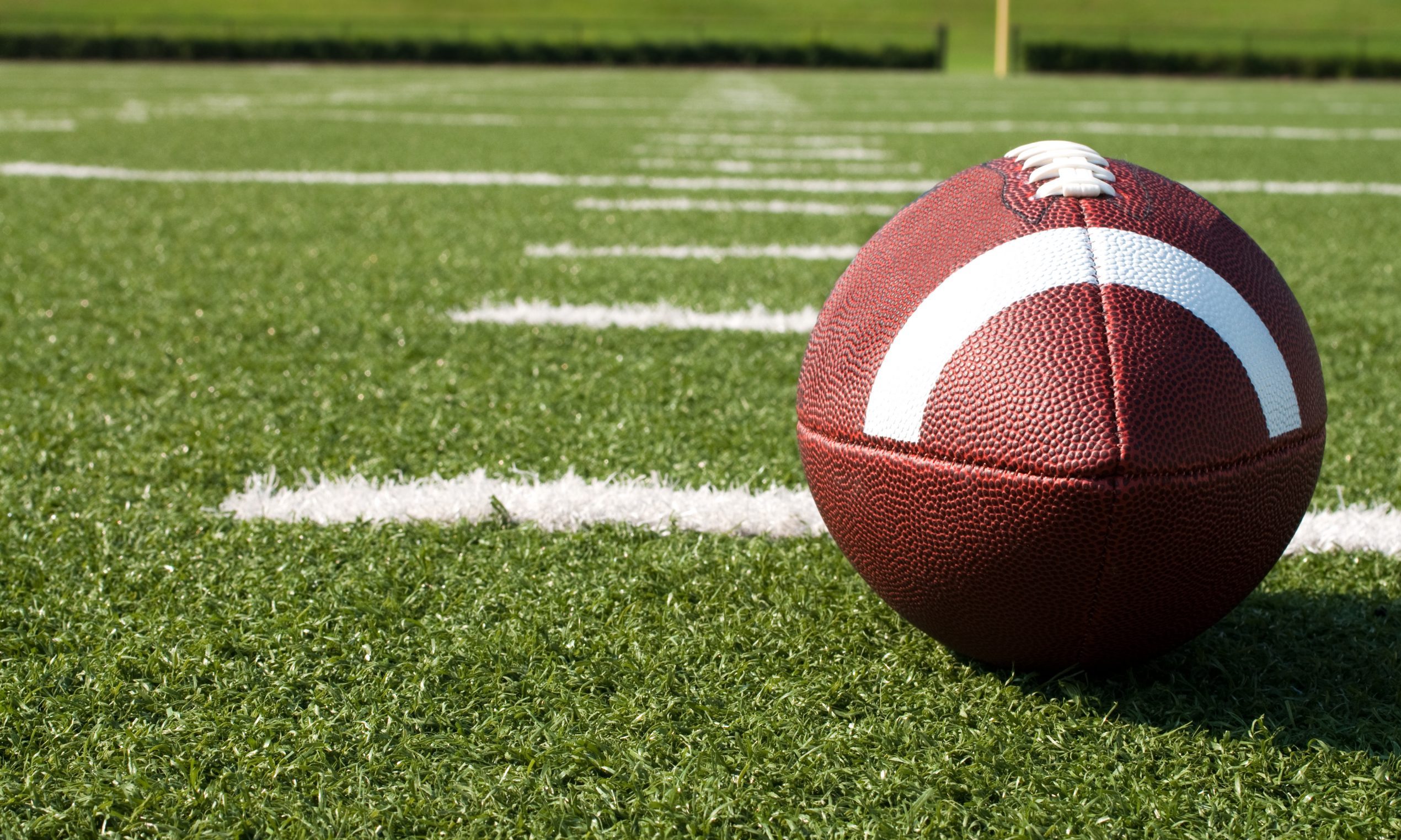 The Southeastern Conference announced on Friday, that voluntary in-person athletics activities may resume on Southeastern Conference campuses, at the discretion of each university, beginning June 8 under strict supervision of designated university personnel and safety guidelines developed by each institution.
The coronavirus crisis ended Spring sports such as baseball and softball and cost both men and women's basketball teams most of their post-season play. Spring football camps were eliminated. No training has been allowed in on-campus athletics facilities since March 12. The SEC had suspended all athletics activities through May 31.
June 8 will begin a transition period that will allow student-athletes to gradually adapt to full training and sports activity after this recent period of inactivity. Each university has been instructed to develop plans that are consistent with state and local health directives. Under the new directive, certain activities will be permitted based on the ability to participate in controlled and safe environments, while also maintaining recommended social distancing measures.
The decision to resume athletics activities, which at this time is limited by the NCAA to voluntary activities supervised by strength and conditioning personnel, was made with the guidance of the Conference's Return to Activity and Medical Guidance Task Force.
The task force was created by the SEC's Presidents and Chancellors in April and is comprised of a cross-section of leading public health, infectious disease and sports medicine professionals from across the SEC's 14 member institutions. The Task Force will remain active to provide continued advice and guidance to the SEC and its members as they prepare for a return to competition.
"The safe and healthy return of our student-athletes, coaches, administrators and our greater university communities have been and will continue to serve as our guiding principle as we navigate this complex and constantly-evolving situation," said SEC Commissioner Greg Sankey. "At this time, we are preparing to begin the fall sports season as currently scheduled, and this limited resumption of voluntary athletic activities on June 8 is an important initial step in that process. Thanks to the blueprint established by our Task Force and the dedicated efforts of our universities and their athletics programs, we will be able to provide our student-athletes with far better health and wellness education, medical and psychological care and supervision than they would otherwise receive on their own while off campus or training at public facilities as states continue to reopen."
As part of its recommendations, the Task Force prepared a series of best practices for screening, testing, monitoring, tracing, social distancing and maintaining cleaned environments. These recommendations are to serve as a roadmap for each school prior to and upon the return of student-athletes to their campuses.
"While each institution will make its own decisions in creating defined plans to safely return student-athletes to activity, it is essential to employ a collaborative approach that involves input from public health officials, coaches, sports medicine staff, sports performance personnel and student-athletes," Sankey said. "Elements of the Task Force recommendations provided key guidance for determining the date of the return to activity."
The protocols include a three stage screening process that involves screening before student-athletes arrive on campus, within 72 hours of entering athletics facilities and on a daily basis upon resumption of athletics activities.
Testing of symptomatic team members (including all student-athletes, coaches, team support and other appropriate individuals) is part of the protocols.
It is recommended that schools immediately isolate team members who are under investigation or diagnosed with COVID-19. This is to be followed by contact tracing, following CDC and local public health guidelines.
Since most of the athletes have not been allowed to do anything but the most basic of workouts, there is to be a transition period that allows student-athletes to gradually adapt to full training and sport activity following the long period of inactivity.
During the month of June, NCAA regulations permit only strength and conditioning personnel to supervise voluntary on-campus athletics activities in the sports of football and men's & women's basketball. A current waiver that permits eight hours of virtual film review has been extended through June 30 for football and basketball.
Consistent with NCAA regulations, organized practices and other required physical activities remain prohibited in all sports. A previously announced suspension of in-person camps and coaches clinics conducted by SEC institutions remains in effect until July 31.
Many SEC schools hope to play their football seasons this fall on schedule. While football fall camps don't begin until early August, coaches says that student-athletes need to be improving their strength, speed, and agility to get in the appropriate physical condition so that they can compete in fall camps. Without that strength and conditioning, coaches feel that more players could get injured in those practices.
On Thursday, Alabama Governor Kay Ivey (R) issued a new Safer at Home order that allowed schools to begin using their athletics facilities for strength and conditioning. Schools and educational institutions will be allowed to open subject to social-distancing and sanitation rules and guidelines on June 1. Gyms across the state were allowed to reopen subject to social distancing and occupancy limits on May 24.
The relaxation of the health rules mean that the athletes will be able to compete in football seasons resume. It is still not known if there will be fans in the stands for those games, though University of Alabama Athletics Director Greg Byrne recently said that that is the school's plan. Both the University of Alabama and Auburn University are members of the Southeastern Conference.
Fox Sports reported on Friday that if the 2020 football season was not played, the members of the 'power five' conferences (including the SEC), would lose over $5 billion in revenue. The cost cutting moves necessary to balance budgets after that hit would end virtually all non-revenue generating sports, including every women's sport, on campus. Athletics budgets were already hit from the loss of NCAA basketball tournament revenue.
Gov. Kay Ivey extends statewide mask order, allows limited nursing home visitations
"This mask ordinance is working. It works, and we have evidence of that," State Health Officer Scott Harris said.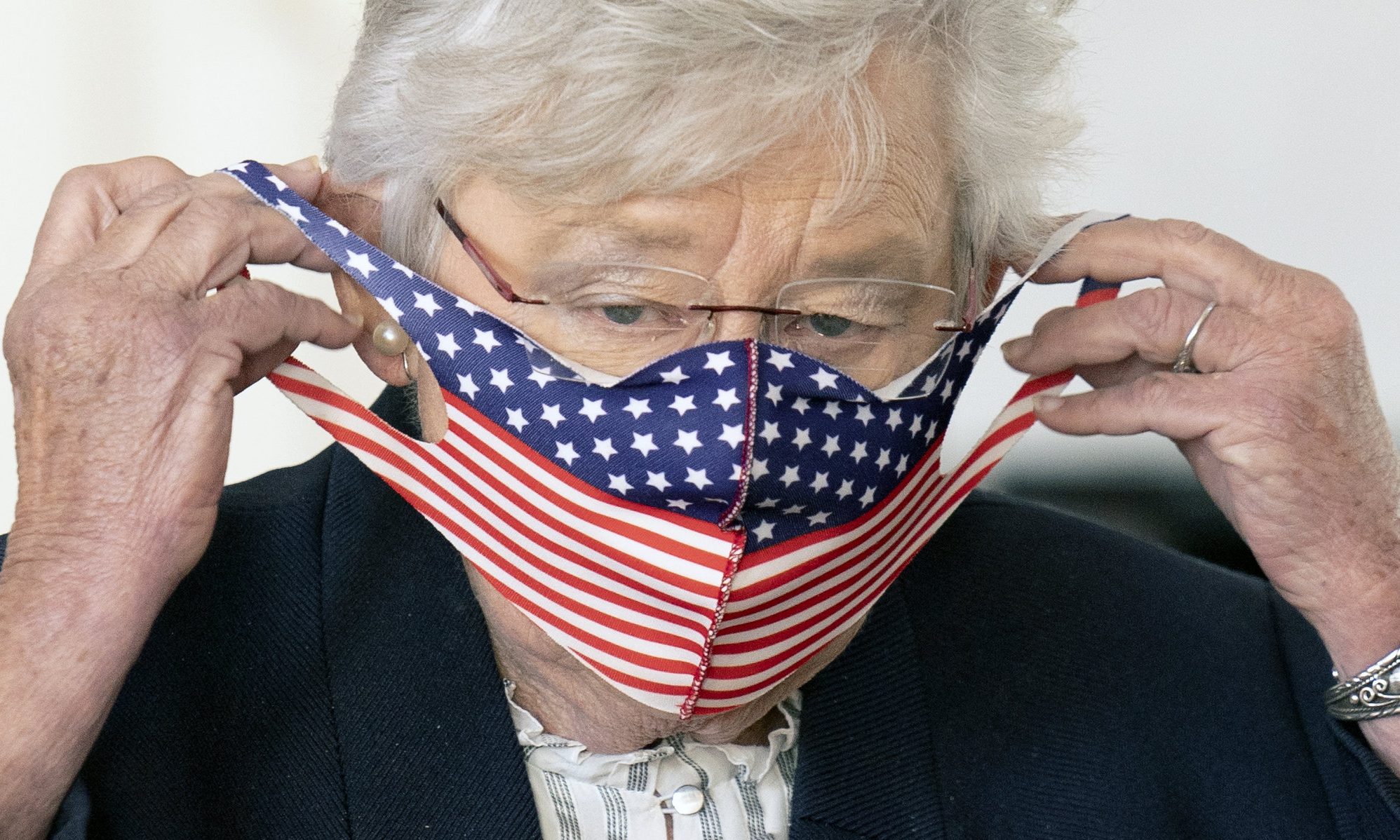 Gov. Kay Ivey on Wednesday extended Alabama's statewide mask order, citing the upcoming general election and a reduction in the spread of the virus since her order went into effect in July. Ivey's new order also allows for limited visitations in state nursing homes, and keeps all other previous social distancing restrictions in place.
"I'd hate to see us pull back too quickly and negate the progress that we've made in our daily positive numbers and our hospitalization rates by risking another spike due to a false sense of security, the upcoming winter months, the flu season and a host of other reasons," Ivey said during a press conference Wednesday. 
Ivey said that with the Nov. 3 Election Day nearing "it's important to have a safe environment where our poll workers poll watchers, and those of us who would like to vote in person." 
Ivey said that voters aren't required to wear a mask to vote in person, "I'm certainly going to wear my mask because I want to protect the poll workers and others that are going into the polls as well." 
Alabama State Health Officer Dr. Scott Harris said state hospitals are caring for about half the number of COVID-19 patients than were hospitalized in late July, during a surge in cases, hospitalizations and deaths, and just before the mask order was issued. 
"This mask ordinance is working. It works, and we have evidence of that," Harris said. "There have not been any additional restrictions imposed on our state since this Stay at Home order at the end of April." 
Harris noted an August study released by the South Carolina Department of Health and Environmental Control that looked at that state's jurisdictional mask orders, and found that in the 40 percent of jurisdictions that have mask orders COVID-19 cases were reduced by nearly half, compared to an increase in cases by 30 percent in jurisdictions without mask orders.  
White House Coronavirus Task Force Member Dr. Deborah Birx during a visit to Alabama last week urged Ivey to extend the mask order. Birx had praised Ivey's statewide mask mandate during a previous visit to the state in July, when nine of the first 13 days of that month saw daily case increases in COVID-19 cases statewide of more than 1,000. 
Ivey's amended "safer-at-home" order also states that beginning Friday, hospitals and nursing homes shall ensure that each patient or resident can have one caregiver or visitor at a time, with some exceptions. 
Ivey's order states that the changes are "subject to reasonable restrictions imposed on the entrance of persons because of the COVID-19 county positivity rate, the facility's COVID-19 status, a patient's or resident's COVID-19 status, caregiver/visitor symptoms, lack of adherence to proper infection control practices, or other relevant factors related to the COVID-19 pandemic, consistent with the following guidance from the federal government," and goes on to list links to Centers for Medicaid and Medicaid Services guidance for the different facilities. 
Ivey said during the Wednesday press conference that none of her previous statewide orders prevented anyone from accompanying a loved one into a hospital, and said despite that, there has been some confusion on the matter. She said her amended order made that fact clear.  
Dr. Don Williamson, president of the Alabama Hospital Association, told The Montgomery Advertiser in June that hospitals have control over visitations. Hospitals statewide have enacted individual varying rules on visitations since the start of the COVID-19 pandemic. 
Harris also discussed the work being done to ready the state for disbursement of a vaccine, if and when one becomes available. Harris said a plan for doing so must be given to the U.S. Department of Health and Human Services by mid-October. 
"Obviously, we're following very closely the safety data and efficacy data so that we are sure that we have a vaccine product that's going to be safe and effective," Harris said. "And I'm confident that information will be available for us, and then we can make a really good decision on that as we start to receive this vaccine." 
Harris said the supply of a vaccine will initially be limited, and state health officials will have to prioritize disbursement for high-risk people, including health care workers, but that the state will release its plan to do so to ensure openness in the process.