Byrne sues Speaker Pelosi to stop House rule changes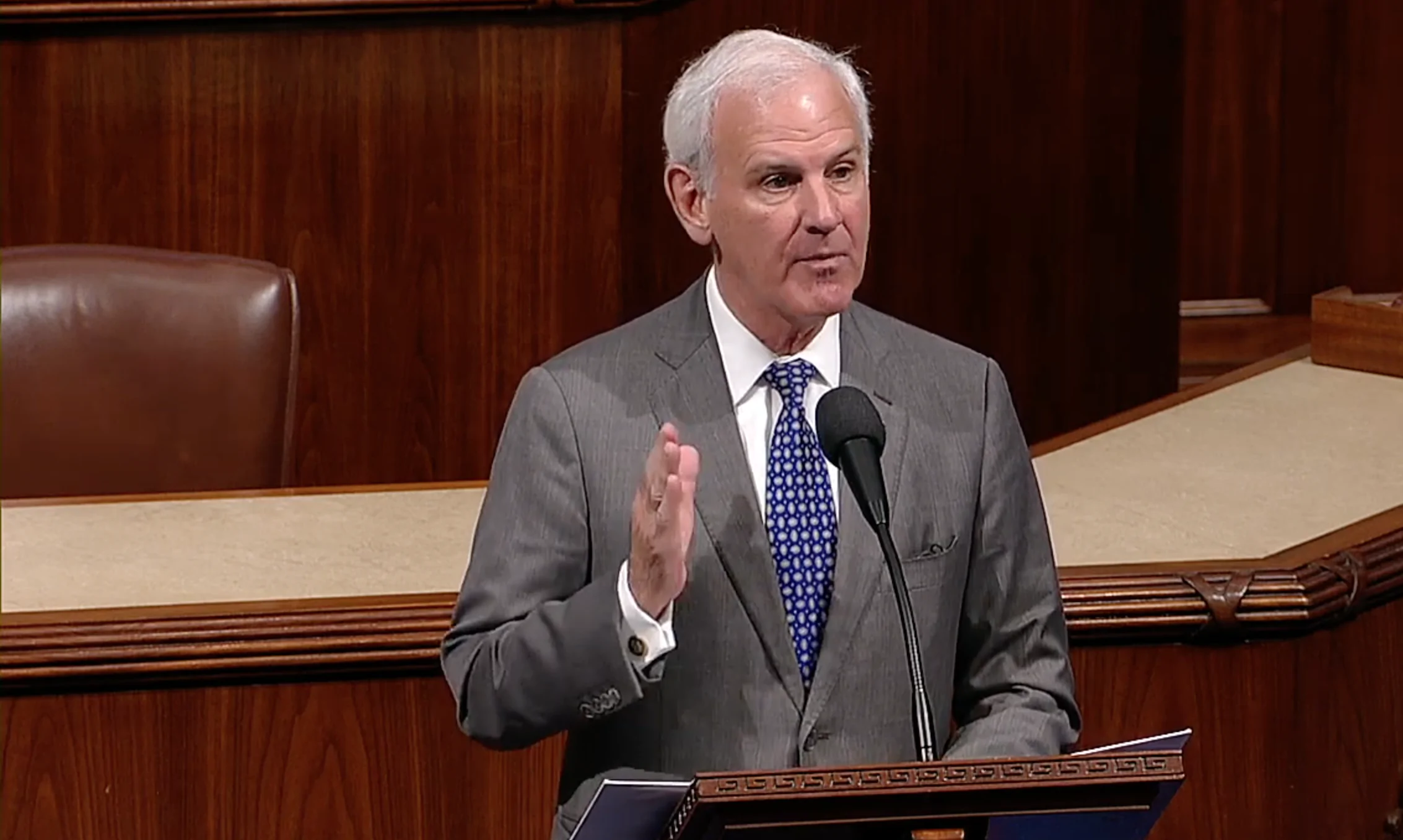 Tuesday, Congressman Bradley Byrne, R-Montrose, announcing that he is filing a lawsuit against Speaker of the House Nancy Pelosi, D-California, alleging that the Speaker's new coronavirus emergency rules allowing members of Congress to proxy vote violates the United States Constitution.
"The Constitution is clear that a majority must be present for the House to conduct business," Rep. Byrne said. "Speaker Pelosi's attempt to allow Democrats to cast multiple 'proxy' votes for their colleagues is a blatant violation of the Constitution. Under rules adopted last week, as few as 22 Democrats could claim a quorum and win a vote against all 197 Republicans. This scheme gives Pelosi and her lieutenants complete and dangerous unconstitutional powers. If Democrats won't show up to vote, they should turn the speaker's gavel over to Leader McCarthy and the Republicans who are actually willing to show up and work for the people they represent."
Byrne is joined in this lawsuit by 20 other Republican members of Congress led by House Minority Leader Kevin McCarthy (R-California). The suit has been filed in D.C. Federal District Court challenging the constitutionality of H. RES 965, the House Democrats plan to vote by proxy.
"This week, House Democrats will break over 230 years of precedent and allow Members of Congress to vote by proxy on the House floor," leader McCarthy said in a statement. "This is not simply arcane parliamentary procedure. It is a brazen violation of the Constitution, a dereliction of our duty as elected officials, and would silence the American people's voice during a crisis. Although I wish this matter could have been solved on a bipartisan basis, the stakes are too high to let this injustice go unaddressed. That is why, along with other members of the House and our constituents, I have filed a lawsuit in federal court to overturn Speaker Pelosi's unconstitutional power grab."
"Already, nearly 60 Democrats have written to the House Clerk to give their vote to another member, and there is one member who presently represents 5 congressional districts under this proxy scheme," McCarthy continued. "Those numbers can and will grow, while the number of members who cast votes in person shrinks. Ultimately, as few as 20 members could control the vote of over 220 members under this rule for the foreseeable future. That is not only irresponsible leadership, it is patently unconstitutional, as 230 years of Congressional history and Supreme Court precedent make abundantly clear."
"Worse, by changing the rules in a way that violates the Constitution itself, Democrats are creating a precedent for further injustice," Rep. McCarthy said. "If their changes are acceptable, what stops the majority from creating a "House Rule" that stipulates the minority party's votes only count for half of the majority party's? This is not the representative democracy our Founders envisioned or what our Constitution allows. It is tyranny of the majority. The Speaker's reckless and partisan decision to adopt proxy voting was done despite unified opposition from the minority and even members of her own party. This is a serious matter that will damage the integrity of the House's actions now and in the future. While the Constitution allows Congress to write its own rules, those rules cannot violate the Constitution itself — namely, the requirement of actual assembly. Rapid and robust legal relief is necessary. The alternative — a small number of members dictating the businesses of the whole House while the people's voice is diluted — is unacceptable and would only make it more difficult for Congress to respond in the national interest. We must assemble."
Representing the plaintiffs is Chuck Cooper and Joel Alicea (lead counsel), and Elliott Berke (outside counsel). The plaintiffs are asking the Court to enjoin the use of proxy voting.
The complaint alleges that proxy voting was never before authorized by the House, is unconstitutional, violating the Quorum and Yeas and Nays Clauses contained in Article I, Section 5, among other provisions.
The proxy voting was authorized due to a number of Democratic members not wishing to travel to Washington during the coronavirus pandemic claiming that they were fearful to attend due to health concerns. There was no proxy voting by members of Congress during the 1969 flu pandemic, the 1919 flu global pandemic which killed millions, or even during the Civil War when Confederate military forces threatened the Capitol. Being a member of Congress posed significant health risks in the earliest decades of this country due to problems with disease due to poor drainage at the site.
774 Americans died Tuesday from COVID-19, including 16 Alabamians, raising the American dead toll from the coronavirus to 100,579. 1,725,275 Americans have been diagnosed as infected with the novel strain of the coronavirus, SARS-CoV-2.
Congressman Bradley Byrne represents Alabama's First Congressional District. Byrne is not running for re-election.
Palmer supports legislation making unused PPP funds available to small businesses
There is an estimated $137 billion remaining in the Payroll Protection Program that could be immediately available to small businesses.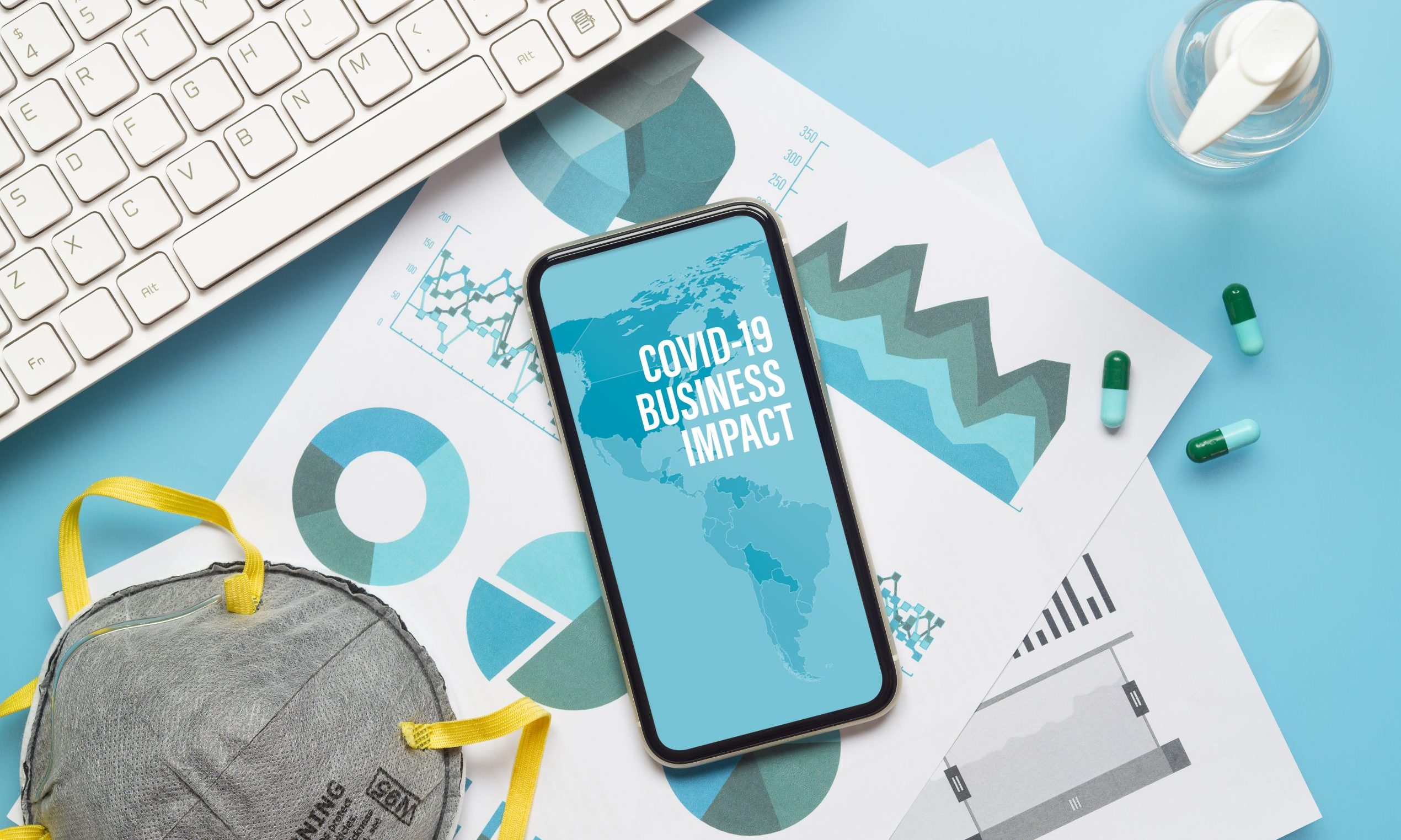 Congressman Gary Palmer, R-Alabama, added his signature to a discharge petition that would force a vote on a bill that would allow unused Paycheck Protection Program funds to be made available for small businesses.
There is an estimated $137 billion remaining in the Payroll Protection Program that could be immediately available to small businesses. The program has kept thousands of small businesses open since the start of the COVID-19 pandemic, and many are still in need as the economy continues to recover.
Speaker of the House Nancy Pelosi, D-California, has refused to hold a vote. The Democratic controlled House passed the $3.4 trillion Heroes Act, which Republicans opposed.
Palmer and House Republicans accuse Pelosi of holding American workers and businesses "hostage," preferring the Democrats' relief legislation.
"Speaker Pelosi has made her objectives abundantly clear," Palmer said. "We could have negotiated and delivered immediate aid for small businesses and individuals weeks ago, but her leftist agenda always comes first. Many businesses are barely hanging, on anxiously awaiting the extension of the Paycheck Protection Program, but Pelosi is determined to hold them hostage to get her way. She would like to bail out states that were bankrupt before the pandemic and further a welfare agenda that is harmful to the economy. Today, I proudly signed a discharge petition to circumvent Pelosi's control of the House floor and force a vote on a bill that would bring real relief to businesses struggling to survive the pandemic. It's time for Members of Congress to stand up for small businesses and American workers since the Speaker clearly won't. Small businesses across the country can't wait."
A discharge petition on H.R. 8265 was filed on Friday by Rep. Jaime Herrera Beutler, R-Washington, and 218 signatures are needed to bring the bill to the House floor for a vote. The bill was introduced on Sept. 16 by Rep. Steve Chabot, R-Ohio.
"This public health crisis has left our small businesses near permanent closure, and that will happen on a massive scale if Congress doesn't act," Beutler said. "Yet Congress isn't acting, so I've filed the discharge petition in the House today so we can bypass the political posturing and bring relief to our nation's small businesses and their employees. Other relief remains vital, but we either save jobs and businesses now or provide triage soon for the damage caused by empty buildings, lost livelihoods and health care plans, and fewer employment opportunities overall. Reviving the PPP has to be our priority."
"The Paycheck Protection Program has served as a critical lifeline for America's small businesses," said House Minority Leader Kevin McCarthy, R-California. "Since its launch, the program is credited with saving 51 million jobs nationwide. But our work in helping small business owners stay open and keep employees on payroll is not done. A recent report indicates that as many as 36 percent small businesses say if no new funding comes from Congress soon, they will be forced to lay off workers or cut back hours. Democrats have consistently blocked or delayed relief, but Republicans are not giving up. That is why House Republicans, led by Congresswoman Jaime Herrera Beutler have filed a discharge petition to force a vote on a stand-alone extension of the Paycheck Protection Program through the end of the year. It only needs 218 signatures to force a vote, so I hope that our Democrat colleagues will join us in delivering relief. My Republican colleagues and I will continue to act on our Commitment to America; we will be relentless in our fight to protect jobs, small businesses, and the American dream."
"Since March, small businesses—corner stores, retail shops, and family restaurants—have been struggling to survive," Chabot said. "Congress worked in a bipartisan manner to pass the CARES Act, which delivered rapid assistance to small firms through programs like the Paycheck Protection Program. Unfortunately, in recent months, additional relief for small businesses has been caught up in the partisan logjam and the livelihoods of real people hang in the balance. Congress must work together to get help to small businesses in Washington, Ohio, and across our great nation. Rep. Herrera Beutler's discharge petition to force a vote on my legislation is the way to do just that. I thank her for her leadership on behalf of America's small businesses."
Multiple news outlets, including Roll Call and The Hill, are reporting that several House Democrats are "strongly considering" signing Beutler's discharge petition.
Palmer represents Alabama's 6th Congressional District. Palmer does not have a Democratic opponent in the Nov. 3 general election.