Sessions: Looting will continue until arrests are made, lawbreakers are jailed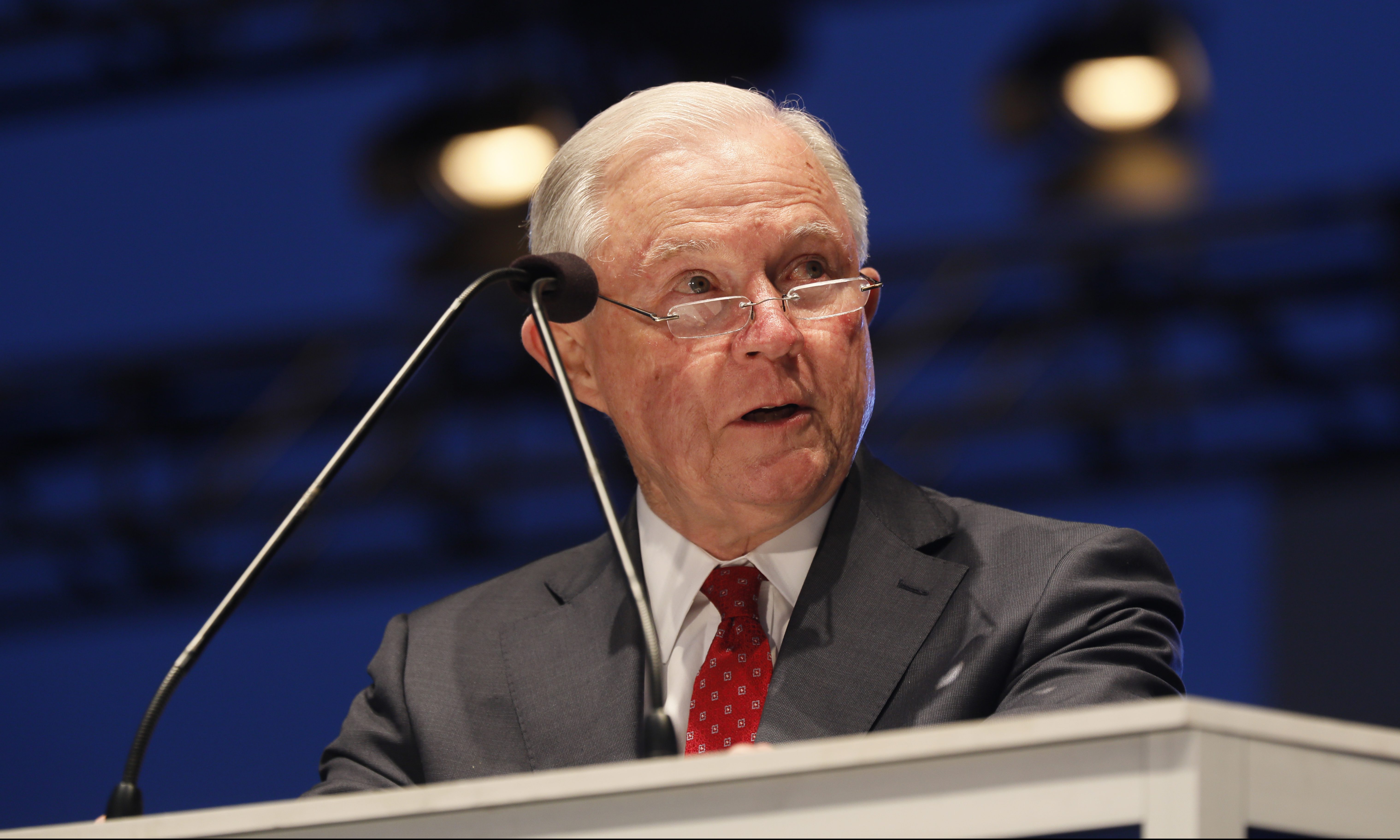 Monday morning, former Attorney General and U.S. Senate candidate Jeff Sessions (R) called on Alabama Governor Kay Ivey (R) to call out the National Guard and for Birmingham Mayor Randall Woodfin to impose a curfew on the troubled city.
"The surge of destruction and violence we witnessed last night in the great city of Birmingham must not be allowed to continue," Sen. Sessions said in a statement. "All over the country we have seen the results of "politically correct" and completely ineffective leadership. What began as peaceful protests has been seized and distorted by Antifa, far-left radicals, and criminal thugs who are intent only on destruction and anarchy. We must not simply withdraw or pull back and watch as rioters and terrorists destroy personal property, vandalize, burn, and commit acts of violence."
"A curfew is now essential," Sessions said. "We cannot allow our law enforcement personnel to be outnumbered by those who seek to sow violence. Every asset must be brought to bear to support Birmingham's government and law enforcement. The Governor should mobilize sufficient numbers of our National Guard, so that our police are supported and order is restored."
"While we fully support the constitutional right to peaceful protest, a great city must defend the rule of law, with no exceptions," Sessions said. "We must not allow criminal mobs to roam from block to block, looting and destroying as they go. This will not stop until arrests are made, lawbreakers are jailed, and cases against the criminals are prosecuted to the fullest extent of the law."
Later that day Mayor Woodfin agreed and imposed a night time curfew on the city. Residents and visitors to the city have been ordered to stay home between 7:00 p.m. and 6:00 a.m.
The curfew went into effect on Monday and will be in effect until further notice.
Sunday's night's lawlessness erupted following a planned protest in memory of George Floyd, who was killed by police in Minneapolis.
The mayor said that the destruction, violence, and mayhem that followed the peaceful protest was not in memory of Floyd and does not represent the values of Birmingham.
An out of control mob broke storefront windows, beat and robbed bystanders including reporters, plundered and vandalized much of the city, and battled with Birmingham police who desperately attempted to get control of the situation. Twenty-four people were arrested, 13 businesses were known to have suffered damages, and at least 14 businesses were burglarized. Police are still receiving reports of damages from residents and businessowners. A number of public buildings were damaged including the federal courthouse and the Confederate Veterans Monument in Linn Park.
"No one deserved what happened last night in this city, we call home, Birmingham,'' Mayor Woodfin said. "Birmingham, this is not us. This is not who we are. This is not how we taught the world how to protest.' Violence, looting and chaos is not the road to reform, and anybody who is doing the looting, … breaking things just because,… you're on a different agenda that the City of Birmingham will not tolerate.'
Governor Ivey has authorized the Alabama National Guard activate up to 1000 troops to help protect the state's embattled cities if the need should arise.
"I have given authorization to Adjutant General Sheryl Gordon to be on standby, should our local and state law enforcement need additional support," Gov. Ivey said. "The Alabama National Guard stands ready to assist when peaceful protests become violent and dangerous to our public safety. I will always support the right of the people of Alabama to peacefully lift your voices in anger and frustration. However, we will not allow our cities to become a target for those, especially from other states, who choose to use violence and destruction to make their point."
The City of Birmingham is asking for anyone with footage or information on those who damaged property or committed crimes to call CrimeStoppers at 205-254-7777.
Sessions is running in the Alabama Republican Party primary runoff on July 14 against former Auburn head football Coach Tommy Tuberville. The winner will face incumbent U.S. Senator Doug Jones (D-Alabama) in the November 3 general election.
Sessions served in the Senate from 1997 to 2017 and as U.S. Attorney General from 2017 to Nov. 2018. Sessions previously served the people of Alabama as Alabama Attorney General, Alabama Republican Party Chairman, U.S. Attorney, and Assistant U.S. Attorney. Sessions also served as a reserve officer in the U.S. Army.
Tuberville should release fraud victims from NDAs, Sessions says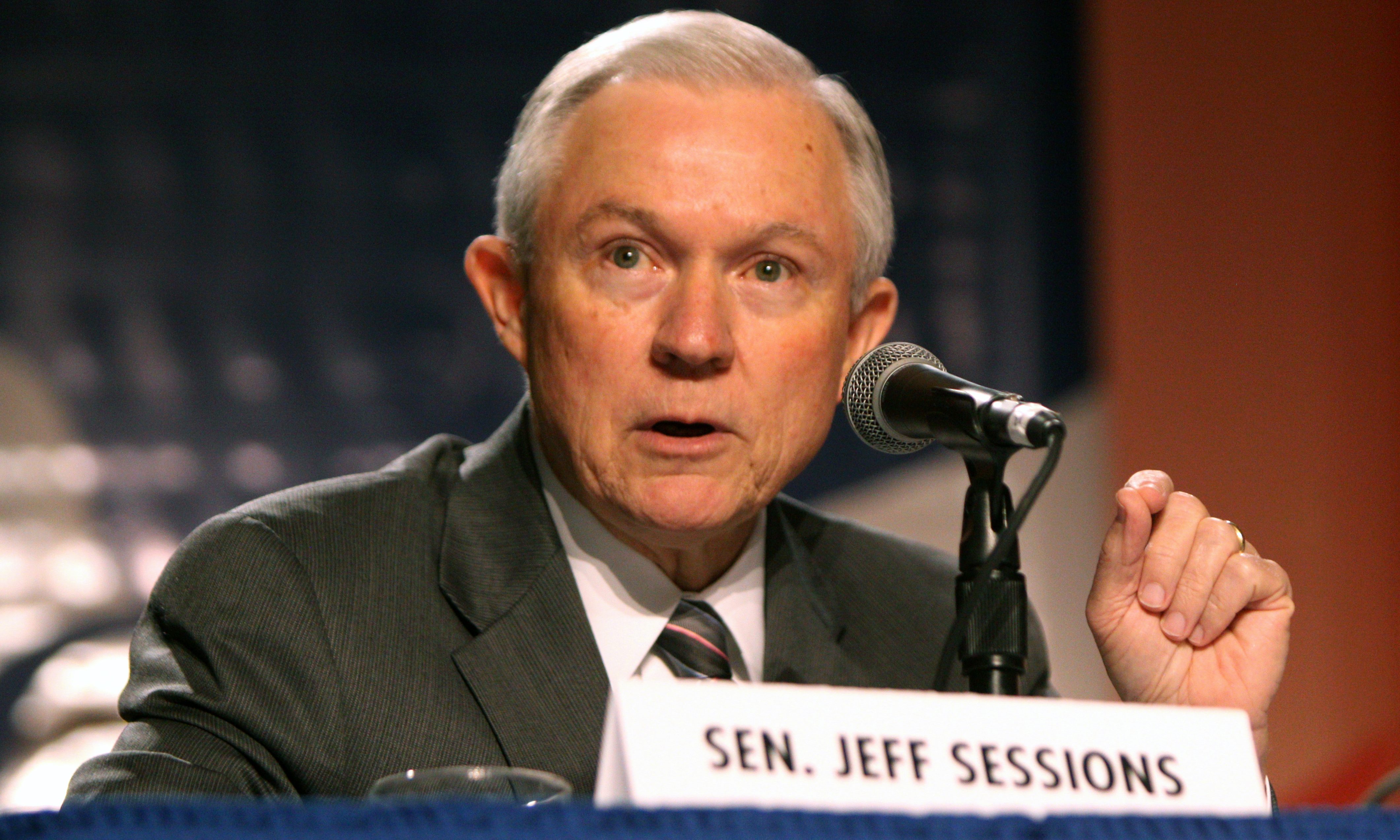 GOP Senate candidate and former U.S. Sen. Jeff Sessions on Monday called on his primary opponent, former Auburn football head coach Tommy Tuberville, to release victims of a fraud scheme from non-disclosure agreements they signed as part of a court settlement.
"If Tommy Tuberville has nothing to hide, why does he continue to refuse to release the victims from the secrecy agreements that he made them sign, so that they could share exactly what happened?" Sessions said. "Tuberville and his lawyers must release the victims immediately, so we can get the full truth about this issue. Tommy's hedge fund scheme bilked investors out of large sums of money, and now he's trying to gag the victims to keep them quiet — and hope that Alabama voters don't notice."
Following the end of his coaching tenure at Auburn, Tuberville and former Lehman Brothers broker John David Stroud formed a hedge fund, which later went broke, costing the investors to lose their investments. Stroud went to prison and some investors sued Tuberville, who maintains he was the biggest victim of the fraud.
"If Tuberville was truly just an innocent investor and victim of the fraudulent hedge fund, as his campaign handlers now claim, why did he hand out business cards calling himself the 'managing partner' of the firm?" Sessions asked. "Why did the hedge fund's offering documents that he gave to potential investors say that he was personally 'responsible for the investment direction, capital raising, and the day-to-day oversight of business decisions' of the fraudulent hedge fund? We need to know exactly what happened, and Tuberville must immediately give a full accounting of his scandals."
Sessions has made the case that he is the known and vetted candidate and will be best able to withstand an onslaught of negative ads from Democrats who want to hold on to Democratic Sen. Doug Jones' Senate seat, which some analysts view as the most vulnerable seat in the 2020 election and a key pickup if Republicans hope to hold their narrow Senate majority.
"If this is just coming out now, we have to wonder what other skeletons are hiding in Tommy Tuberville's closet," Sessions said. "The truth is that he's an unvetted candidate, and Alabama voters can't afford to send a question mark into the race against Doug Jones and the millions of dollars of out-of-state money at his disposal."
According to The New York Times' reporting and court documents, the victims include a married couple from Wetumpka, a bookkeeper and a retired teacher, who invested $800,000 with TS Capital. The other victims include a married couple from Auburn, who transferred over $100,000 from their retirement accounts to invest with TS Capital.
After more than a year of fighting the lawsuit, Tuberville settled the case by paying a secret amount. All the parties involved signed non-disclosure agreements that prohibit them from speaking about the fraud allegations.
The Sessions campaign claims that it appears that none of the victims were made whole. "Meanwhile, Tuberville filmed videos for ESPN, bragging about his house on the white, sandy beaches of Florida," the Sessions campaign said in a parting shot.
Tuberville and Sessions are running in the Republican primary runoff on July 14. The winner will then face Jones in the Nov. 3 general election. Tuberville had the most votes in the March 3 Republican primary and has led Sessions in polling throughout the runoff race.