Update, Saturday, June 6 at 11:45 a.m.: The Alabama Department of Public Health, in a statement Saturday, said the issue with a computer system has been resolved.
ADPH: "The Centers for Disease Control and Prevention, Alabama Department of Public Health, and its vendor have resolved issues related to delays in the national surveillance system. Delays affect the number of cases and tested reported on the COVID-19 data and surveillance dashboard at alabamapublichealth.gov.
As a result of a reporting backlog, the dashboard appears to display sizeable increases in all numbers. The reason is that there has been a lag time in adding some reports.
The national surveillance pipeline became overwhelmed earlier this week due to a large increase in the volume of COVID-19 laboratory results. ADPH staff worked tirelessly with CDC and its vendor to resolve the issues as quickly as possible."
With the issue resolved, the state reported more than 640 new cases Friday.
---
Original story: An issue with the computer system the Alabama Department of Public Health uses to calculate and publicly report COVID-19 cases on the state's public-facing dashboard is causing delays and a temporary underreporting of positive COVID-19 cases over the past several days, Alabama's top public health official said Thursday.
"We're working with our IT folks and the vendor of the program to try to get it straightened out, but yes, we are undercounting the positives on the public dashboard right now," State Health Officer Dr. Scott Harris said in an interview with APR Thursday.
The data issue is causing daily case counts to artificially decline, Harris said, adding that the undercounting is not purposeful.
Either way, the decline may give some the false sense that the pandemic has subsided when the decline has more to do with technical issue than a real decline in transmission of the virus.
It does not appear that the data issue is causing the Department of Public Health to miss positive cases but rather the issue is related to inputting those cases into a system that then posts the data for public consumption.
Once the system returns to normal functionality, the case count is expected to adjust, which may cause a spike in daily cases.
The Alabama Department of Public Health, in a tweet Thursday morning, said the issue with the program was due to the large increase in the volume of test results being processed by laboratories nationwide, causing the "national surveillance pipeline" to become overwhelmed.
THREAD: Due to the large increase in volume of #COVID19 laboratory results being processed by laboratories (state public health labs, commercial labs, hospital labs, etc.) and sent to state health departments, the national surveillance pipeline is becoming overwhelmed… (1/3) pic.twitter.com/l4xJa7cmN4

— Alabama Public Health (@ALPublicHealth) June 4, 2020
The overwhelmed system, the department said in the tweet thread, is causing delays in reporting, but the department, at least on Twitter, did not specifically address whether the delay was causing an underreporting of cases in the near term.
Harris said it was, the issue has affected several other states, and he hopes it will be resolved soon.

"There is definitely more than one state that has had the same problem because this is like an open-source program. There are other states that use it in public health — their own versions of it. So yeah, there's more than one state having that problem," Harris said.
The delays in data reporting are artificially making it seem as if the state's daily case count is declining when it may not be, Harris said.
Over the past four days, the number of new cases per day has plummeted from more than 500 on May 31 to just 216 on Wednesday.
The 7-day average of new cases and the percent of tests that are positive, widely cited as better ways to assess trends, has also dipped as a result of the decrease in new reported cases.
"I've had several calls today, and I'm trying to make it clear to everybody that we don't know that that's true," Harris said of the declining daily case counts. "The last four or five or six days, we've had 300, 400, sometimes 500 cases a day, and I don't know why that would be different in the last day or so."
Baldwin, Escambia and Mobile residents impacted by Sally urged to apply for federal aid
FEMA has approved $11.1 million in housing grants to individuals and families through Sept. 28, according to the governor's office.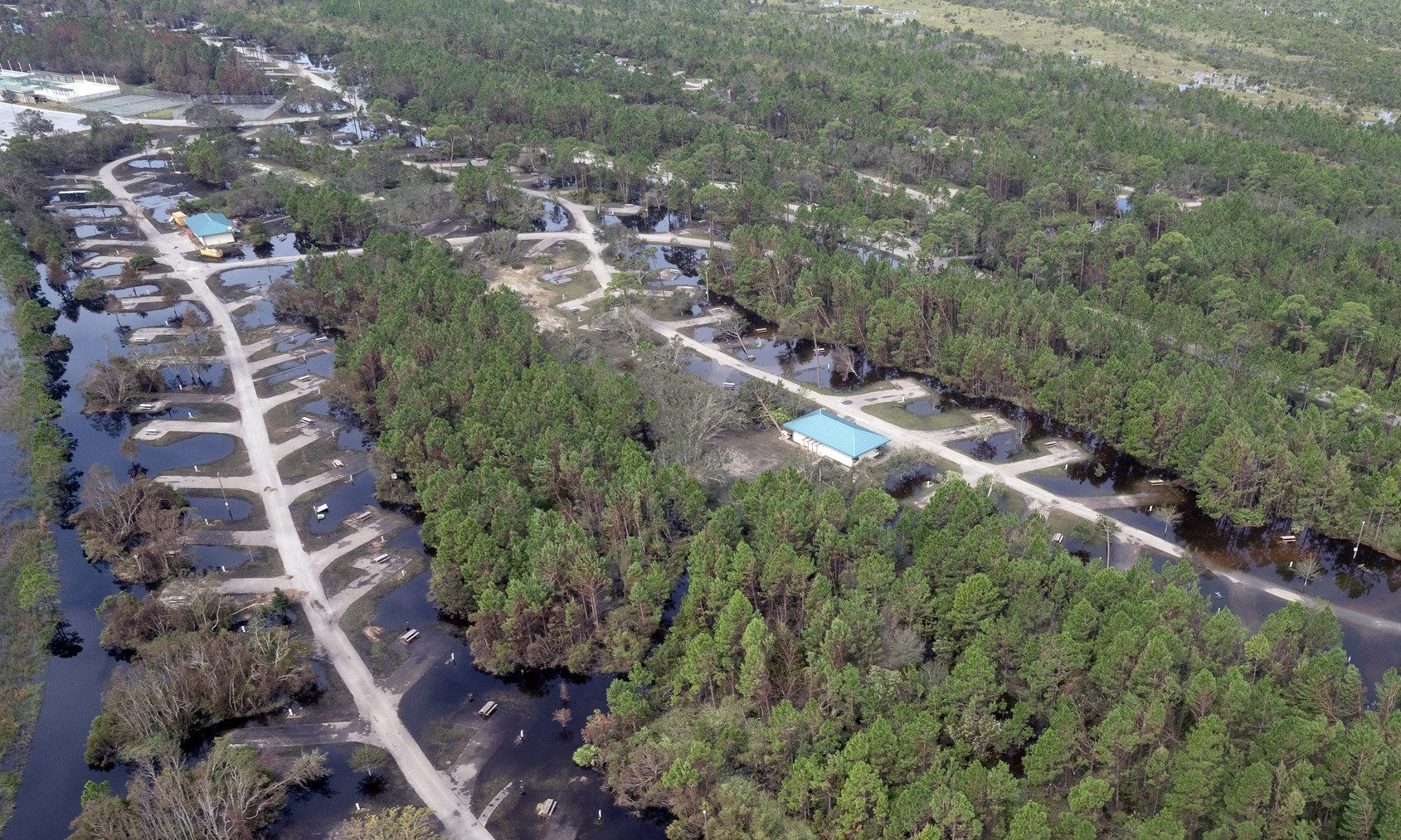 Gov. Kay Ivey on Monday announced more than $11 million in federal disaster aid has been approved for those impacted by Hurricane Sally in Baldwin, Escambia and Mobile counties.  
FEMA has approved $11.1 million in housing grants to individuals and families through Sept. 28, according to Ivey's office. 
"Hurricane Sally took a punch to our coastal areas, but thanks in part to the millions of dollars in federal assistance, the people of Alabama are moving along the road to recovery," Ivey said. "I remain grateful to President Trump, Administrator Gaynor and their teams for prioritizing the people of Alabama reeling from Hurricane Sally. We will get through this together; we have done it before, and we will do it again."
Federal grants to repair homes or for renting temporary housing made up $8.9 million of the FEMA funding. Grants for childcare, moving and storage, medical and dental comprised the remaining $2.1 million. 
The U.S. Small Business Administration has approved an additional $570,900 in disaster home repair loans for those impacted by Sally.
Ivey's office encourages homeowners and renters in Baldwin, Mobile and Escambia counties to apply to FEMA for federal disaster assistance as soon as possible. Residents of these three Alabama counties may also be eligible to receive assistance for uninsured and underinsured damage and losses resulting from the hurricane.
Residents in those three counties impacted by Hurricane Sally may register for FEMA disaster assistance online by visiting disasterassistance.gov or by calling 800-621-3362. Persons who are deaf, hard of hearing or have a speech disability and use a TTY may call 800-462-7585. Multi-lingual operators are available. The toll-free lines are open daily from 6 a.m. to midnight CST.
Those with a homeowner's insurance policy are encouraged to file an insurance claim before applying for federal assistance. 
Information that may be useful to have when you register include:
Address of the damaged primary dwelling where the damage occurred

Current mailing address

Current telephone number

Insurance information and description of disaster-caused damage and loss

Total household annual income

Names and birth dates of family members who live in the household

Name and Social Security number of co-applicant (if applicable)

Routing and account number for checking or savings account so FEMA may directly transfer disaster assistance funds
 For more information on Hurricane Say visit FEMA's website here.