Marshall "satisfied" actions taken by police in Huntsville were "reasonable"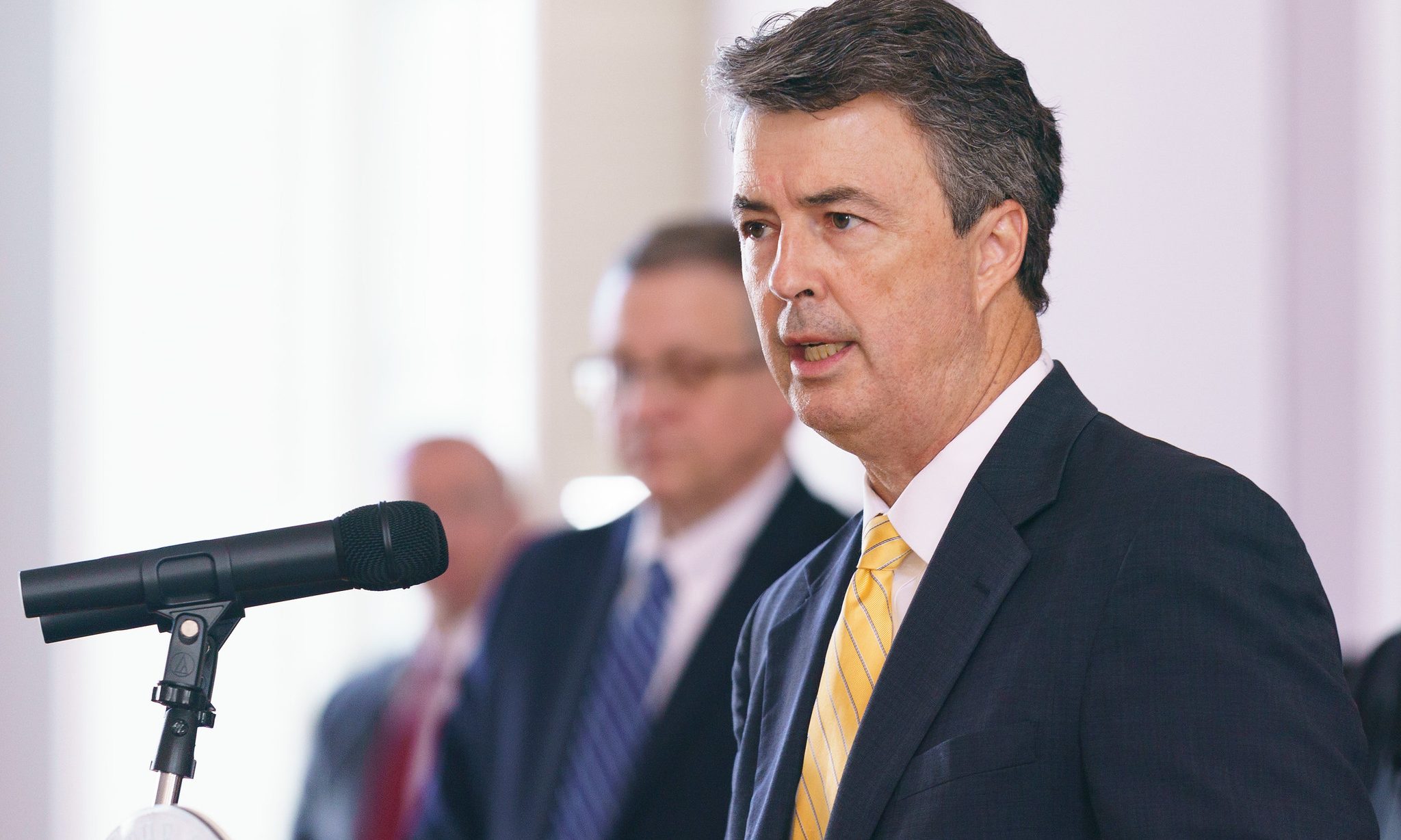 Alabama Attorney General Steve Marshall (R) voiced his support Thursday for law enforcement in Huntsville.
As has been widely reported, the Huntsville Police Department used tear gas Wednesday evening to disperse a crowd of protesters. Given the infrequency with which this tool is employed, the attorney general said he believed that it was his duty to examine what necessitated its use.
"The appropriateness of police actions must always be judged by the circumstances in which they occur," Marshall said. "After talking with the Huntsville Police Department and the Madison County Sheriff's Department, I am well-satisfied that the actions taken by police were reasonable under the circumstances."
"After a peaceful protest, hosted by the local chapter of the NAACP — which abided by the law and should not be blamed for what came after — hundreds of hostile demonstrators ignored multiple requests by law enforcement to leave the area," Marshall said. "Rather than leaving, those demonstrators put on gear and readied for battle."
"After an hour and a half of warnings and with daylight dwindling, law enforcement dispersed the crowd with the least amount of force possible and using no lethal weapons," Marshall said. "This, despite the fact that the crowd was found to have backpacks full of weapons and spray paint, and which attacked officers with rocks and bottles full of frozen water."
"Alabama is fortunate in that most protests taking place in recent days have been conducted peacefully," Marshall said. "At the same time, over the last 10 days—and even as we speak—law enforcement intelligence from around our state indicates the intent of some to infiltrate protests with violence, property damage, and targeting of law enforcement officers."
Huntsville Police Chief Mark McMurray defended the tactics employed by his department and Madison County Sheriff Kevin Turner against the protestors.
"They set the precedent," McMurray said. "They set the guidelines. They wanted to go hand to hand at that time. We do not want to go hand to hand with any citizen."
McMurray said that he and the Madison County sheriff acted within their authority to declare the gathering an unlawful assembly.
"We showed patience for 90 minutes, and we knew dark was coming," Turner said. "We didn't want anything to happen to our downtown area. We did not want anything happening to that courthouse."
McMurray blamed "outside anarchists" for needing to use tear gas, though all of the arrests made Wednesday were of Madison County residents.
"The anarchists who came prepared and armed, they're now going to another city to do the exact same thing," the chief said. "They know how not to get arrested."
"You could tell there was a fine line of the people that was in that park and the people that was on the square," Sheriff Turner said.
McMurray said that two officers were hurt with minor injuries but were back to work on Thursday.
Authorities claim that by acting decisively they were able to avoid a riots or destruction.
The Attorney General's Office announced that it has zero tolerance for aggressive acts against law enforcement and that taking the life of a law enforcement officer carries the penalty of death in Alabama.
Attempting to take the life of a law enforcement officer will guarantee prolonged incarceration of up to 99 years. Marshall promised to personally oversee the prosecution of any such perpetrator, in any judicial circuit of this state, if necessary, to ensure maximum punishment.
(Original reporting by WHNT TV News contributed to this report.)
U.S. Attorney Jay Town announces resignation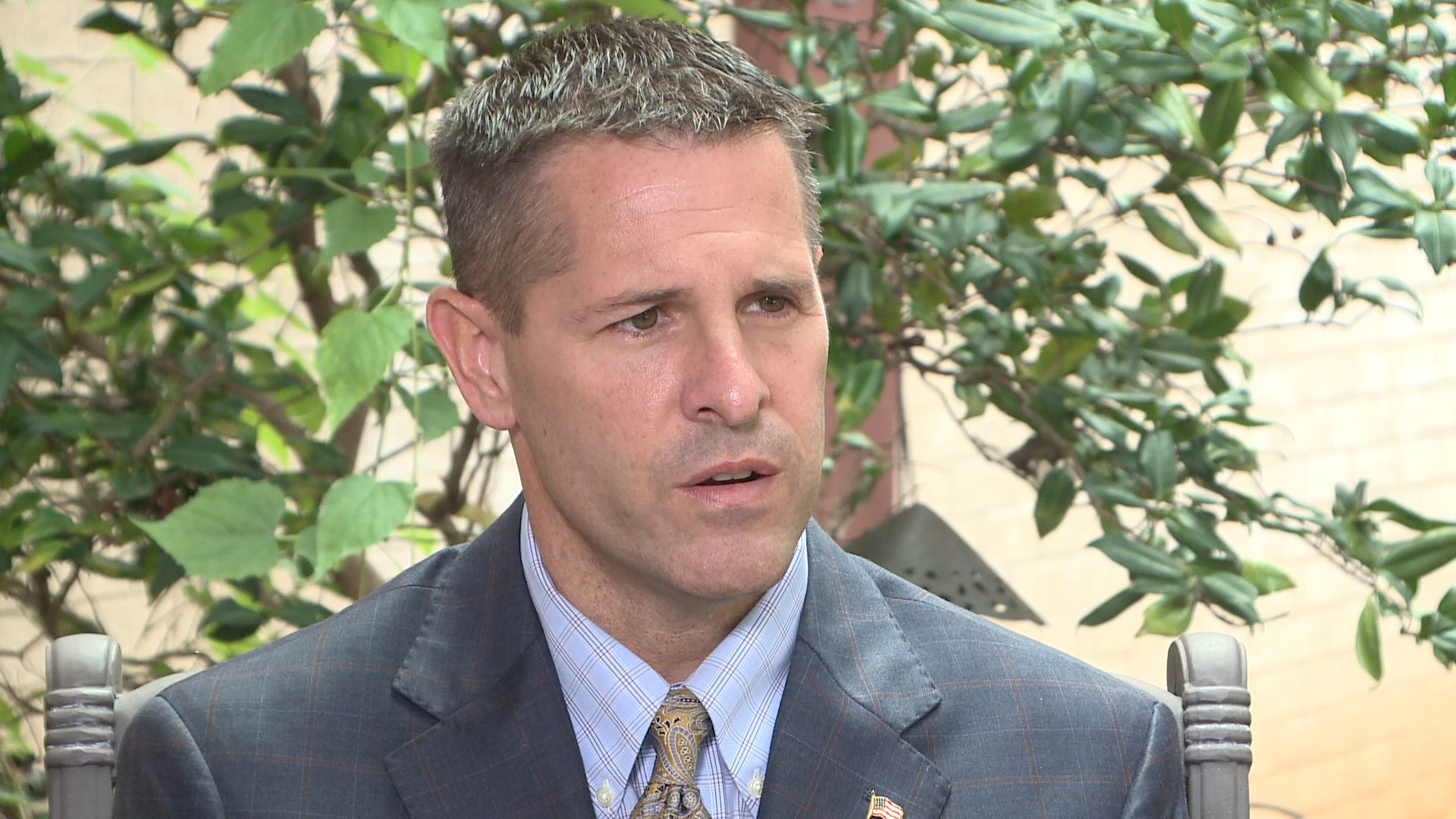 Jay Town, the U.S. attorney for the Northern District of Alabama, on Friday announced his resignation and plans to work at a Huntsville defense contractor and cybersecurity solutions company. 
Town's resignation will be effective Wednesday, July 15, according to a press release. 
"After much thoughtful prayer and great personal consideration, I have made the decision to resign as the United States Attorney of the Northern District of Alabama.  I have tendered my resignation to Attorney General William Barr. General Barr expressed his gratitude for my service to the Department of Justice and to the Northern District and, despite having hoped I would continue in my role, understood and respected my decision," Town said in a statement. 
"I am extremely grateful to President Trump, to whom I also tendered a letter, for his special trust and confidence in me to serve as the U.S. Attorney. It was an honor to be a part of this Administration with an unrivaled class of United States Attorneys from around the nation.  I will forever remain thankful to those who supported my nomination and my tenure as the U.S. Attorney," Town continued.
Town said his job with the unnamed Huntsville defense contractor and cybersecurity solutions company is to begin later this year, and the company is to announce his position "in a few weeks." 
"The Attorney General of the United States will announce my replacement in the coming days or weeks," Town said in the release.  
Town has served in his position since confirmation by the U.S. Senate in August 2017. Prior to that appointment, Town was a prosecutor in the Madison County District Attorney's office from 2005 until 2017.
Attorney General William Barr in a statement Friday offered gratitude for Town's three years of service. 
"Jay's leadership in his District has been immense.  His contributions to the Department of Justice have been extensive, especially his work on the China Initiative and most recently as a Working Group Chair on the President's Commission on Law Enforcement and the Administration of Justice. I appreciate his service to our nation and to the Justice Department, and I wish him the very best," Barr said in a statement.
The U.S. Justice Department in April 2019 notified Gov. Kay Ivey that the department's lengthy investigation into the state's prisons for men found systemic problems of violence, sexual assaults, drugs and corruption which are likely violations of the inmates' Constitutional protections from cruel and unusual punishment. 
Town's office leads the discussions between the U.S Department of Justice and the state on the prison conditions. 
Problems with violence, deaths and drugs in Alabama's overcrowded, understaffed prisons have not markedly improved in the year's since the U.S. Department of Justice released its report.