Mobile County Democratic party calls for simpler, safer voting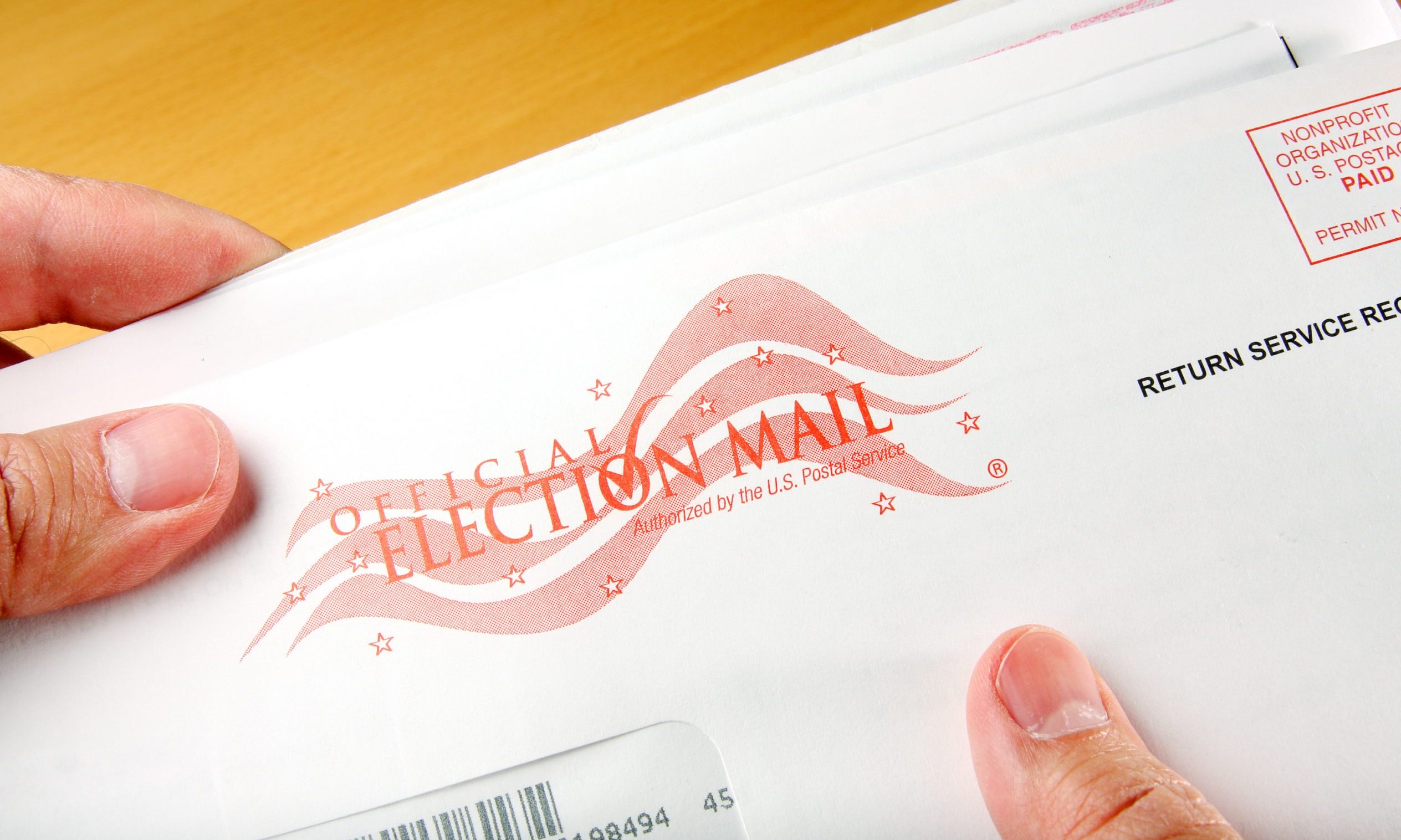 Friday, the Mobile County Democratic Executive Committee released a statement calling for easier voting ahead of the July 14 party runoff elections and looking ahead to the November 3 general election.
"The Mobile County Democratic Executive Committee joins the Mobile City Council and our local legislators in calling for simpler, safer voting, for which no excuse absentee voting is a first step. In the midst of a pandemic, no one should have to choose between their health and their constitutional right to vote. In the midst of a wave of protests over the Breonna Taylor, Ahmaud Arbery, and George Floyd incidents, it has never been more important to ensure that every voice is heard. No right is more sacred in American democracy than the right to vote. Hiding behind outdated and ill-intentioned laws to deny that right is against everything this nation stands for. It is time for Alabama to hear the voices of its citizens and show recognition of their need to cast their ballots simply and safely."
Mobile County has been at the epicenter of the coronavirus crisis in Alabama. To this point, the state of Alabama has had 21,626 diagnosed coronavirus cases. Of those known cases, 2,545 are in Mobile. The state of Alabama has had 739 COVID-19 deaths. 127 of those people who perished in the global pandemic were Mobilians. No Alabama county has been hit harder by the coronavirus than Mobile. The county leads the state both in the number of diagnosed cases and the number of COVID-19 deaths.
The whole state is witnessing something of a surge in coronavirus cases. The state of Alabama reopened the economy faster than most states, many Alabamians ignored the Safer at Home warnings and went on vacation over the Memorial Day Weekend, and then there were mass protests across much of Alabama in response to the tragic death of George Floyd by the Minneapolis Police Department. All of this extra movement and mixing without proper social distancing may have contributed to an increase in the transmission of the novel strain of the coronavirus, SARS-CoV-2.
"I think when you see your deaths going up and your hospitalizations going up, that's worrisome, and that's not affected by your level of testing," said State Health Officer Dr. Scott Harris.
The state is still under a Safer at Home order. Alabama Governor Kay Ivey (R) has told citizens that if you don't have to leave your home, then don't leave your home, although too many people seem to be ignoring that advice.
People do have to go out to vote on July 14 in the party runoff elections, unless they vote absentee ballot. Mobile is in the First Congressional District. There in the Democratic Party primary runoff Kiani Gardner and James Averhart are both running for the Democratic nomination. The seat is open because incumbent Congressman Bradley Byrne (R-Montrose) did not run for re-election. Former State Senator Bill Hightower and Mobile County Commissioner Jerry Carl are running in the Republican Party primary runoff election.
Some have expressed fears that voting may be a health risk given the growing threat of the coronavirus in the state. There are fears that voting could spread the virus and there are fears that the fear of contracting the virus could effectively suppress people from voting both on July 14 and November 3. 555 more Alabamians were diagnosed with the virus on Thursday. Alabama does not have online voting or multi-day voting.
Sen. Doug Jones won't support SCOTUS nominee before Nov. 3 election
"Certainly, power grabs are not uncommon in our political system, but few are accompanied by such blatant hypocrisy as we are witnessing now," Jones said.
Sen. Doug Jones, D-Alabama, on Friday said he would not support any nominee to the U.S. Supreme Court before the outcome of the Nov. 3 election is determined. 
Speaking during a livestreamed briefing, Jones said that while Republicans appear to have enough votes to replace the late Justice Ruth Bader Ginsburg, he will not be a party to denying the people a voice in the process in the election of the next president "in just under 44 days." 
President Donald Trump said Saturday that he plans to nominate Amy Coney Barrett to replace Ginsburg, who on Friday became the first woman, and first Jewish person, to lie in state at the U.S. Capitol. 
Several Republicans who voiced opposition to President Barack Obama's nomination of Judge Merrick Garland to the Supreme Court more than 10 months before the 2016 election have reversed course, and now say they support Trump nominating a selection with election day just a little more than a month away. 
"Certainly, power grabs are not uncommon in our political system, but few are accompanied by such blatant hypocrisy as we are witnessing now," Jones said. "In fact, I believe that the level and intensity of hypocrisy being displayed by Senator McConnell and the president, with regard to the rush to confirm Justice Ginsburg's successor, is unmatched in the history of our constitutional government." 
Jones said what McConnell and other Republicans should be focusing on instead is getting another round of much-needed COVID-19 aid to small businesses and people impacted by the pandemic. 
"Rather than pushing this confirmation to the top of the Senate calendar, the majority leader should turn his focus instead to protecting the lives and livelihoods of the American people. We should pass a new bipartisan COVID-19 stimulus package to give Americans and businesses the relief that they desperately need, and that economists say if required to shore up the economy now," Jones said. 
Jones expressed concern as well for what medical experts are warning could be a new spike in COVID-19 nationwide. 
"There could be an even greater urgency, if our health care professionals' warnings come to pass," Jones said. "And that is as temperature drops and people go indoors that this virus spikes, and we see another surge." 
Asked why his opponent, Tommy Tuberville, won't debate Jones, he said, "It's pretty simple. He doesn't know what he's talking about."  
"He has no clue. He is Coach Clueless," Jones said. 
Jones noted that when asked recently on his thoughts on extending the John R. Lewis Voting Rights Act of 2020, Tuberville stumbled through an answer that indicated he wasn't sure what the Voting Rights Act was.
"He had no earthly idea," Jones said. 
Jones said Tuberville isn't going to debate him because Tuberville doesn't want to talk about issues.
"He doesn't want to talk about a plan. His plan is simply this: Whatever Donald Trump says, I'm good," Jones said, "and if Donald Trump says or does something that is not good, it's crickets coming from Coach Tuberville." 
Jones noted that after multiple news outlets, including Fox News, confirmed reporting that Trump had said disparaging things about veterans who died in combat, Tuberville has not spoken out against Trump's comments. 
Jennifer Griffin, senior national security correspondent for Fox News, reported that she has spoken to senior U.S. officials who backed up reporting by The Atlantic, and said Trump said of the Vietnam War "anyone who went was a sucker." 
"He has not said a thing about what was confirmed by Fox News about the president's comment," Jones said of Tuberville. "That's just disgraceful."