Opinion | There is no redemption for George Wallace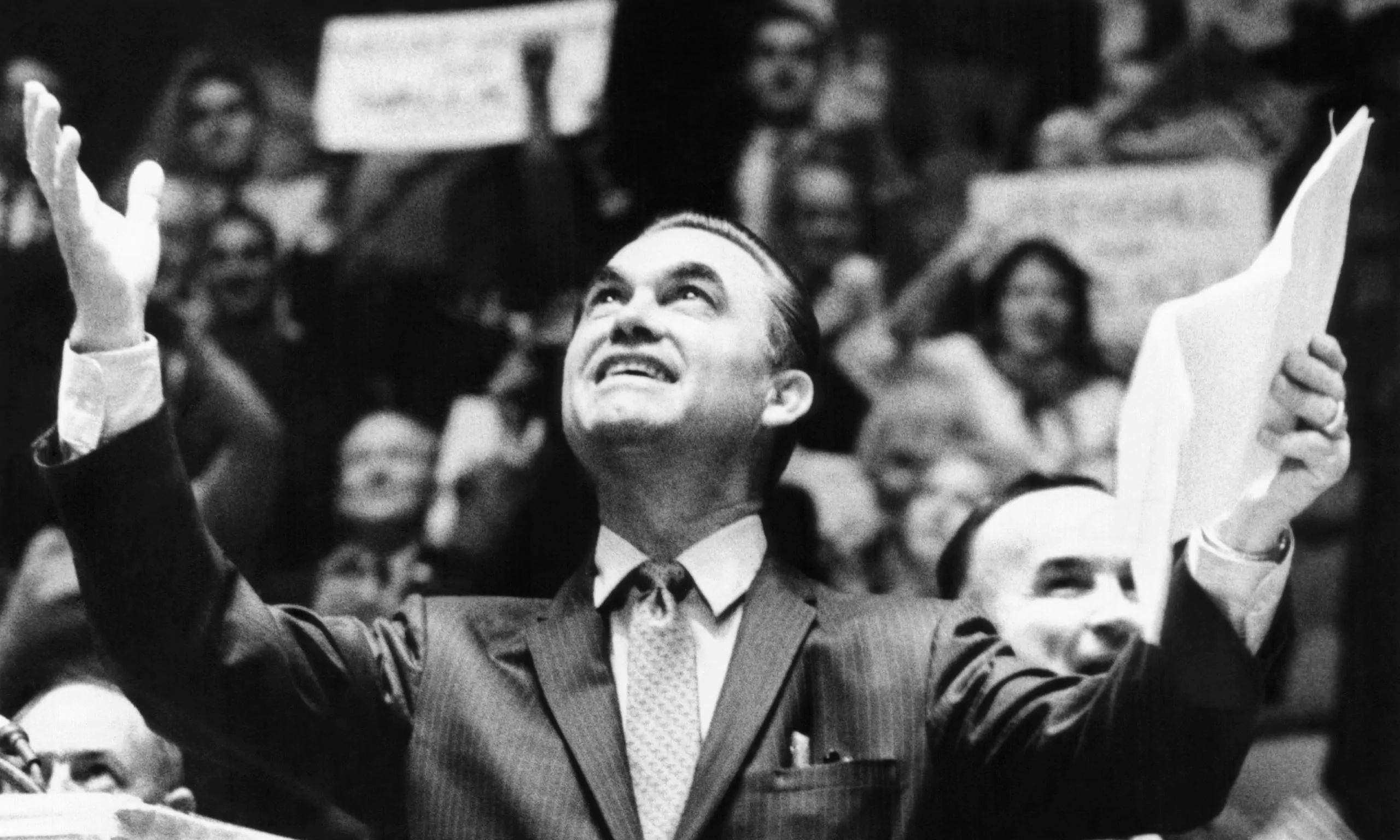 George Wallace's name doesn't deserve to be on any building anywhere. 
That there is debate about this is, quite frankly, astounding. And it's yet another example of the whitewashing of history that has gone on for far too long in this state, and throughout the South. 
We love a good redemption story, even if it's one that makes no sense. And the salvation of George Wallace definitely makes little sense, when you consider the body of purposeful, willful hatred that the man possessed. 
As you read this, there is debate on the campus of Auburn University over whether it should remove Wallace's name from a building. (University officials should also give a little thought to removing the name of convicted felon Mike Hubbard from a building, as well.) There have been lengthy discussions over this, and over Wallace's 180-degree pivot on racial issues late in his life. 
Wallace's son, George Wallace Jr., wrote a lengthy op-ed that he shipped out to every media outlet in the state, begging people to consider his father's redemption. I will not argue with Wallace Jr., because I simply cannot fathom carrying the burden of being that man's son. And because I'd fight you if you said bad things about my father, no matter how right you might be. 
But that's where my deference ends. 
George Wallace is the embodiment of everything that is wrong with the state of Alabama, with the state of Alabama's government and with the state of Alabama's continued embarrassing problems with race and racism. 
And no, that's not an exaggeration for effect. 
It's a fact. 
Wallace wasn't an ignorant racist. He knew better. He knew what was right. He knew what was decent. He knew that black Alabamians were suffering and mistreated. 
But he chose political expediency over human decency. 
You see, Wallace was widely regarded, prior to his rise to the governor's mansion, as a progressive thinker. As a judge in Alabama, he treated black citizens with respect and dignity, going so far as to refer to black attorneys as "mister." 
Prior to his first run for governor in 1958, Wallace spoke out against the KKK and he received the endorsement of the NAACP. 
He got crushed by John Patterson — an outspoken and ignorant racist who happily accepted the Klan's endorsement and promised to make sure black Alabamians never received fair treatment. 
It was after that loss that Wallace famously said, "I was out-ni—-ed by John Patterson. And I'll tell you here and now that I'll never be out-ni—-ed again."
And with that, George Wallace became the most racist governor in the nation for a period of time. There was no cause, no legislation, no movement that would help black Alabamians that Wallace wouldn't oppose. 
Not because he believed in those causes or felt he was doing the right thing for the people. 
But because being a full-fledged racist won him votes, got him elected, and launched his campaign for the presidency. 
It also spawned about a thousand little George Wallace-wannabes, who have crammed themselves into every elected office in this state over the last 60-plus years. Every single one of them following the Wallace method of campaigning — say whatever the hell the people want to hear, no matter how awful or how hurtful, and even if you don't believe it. 
If you doubt this, go spend a little time in Montgomery today. Talk with the people who sponsor and support some of the ignorant, racist legislation that comes rolling through our State House. You will find out very quickly that the overwhelming majority of those lawmakers do not believe in what they're sponsoring, and in unguarded moments will tell you that they're slightly embarrassed by it. 
"But that's politics in Alabama," as one prominent state lawmaker told me a few weeks ago. 
More than anything else, that attitude — that laziness, that indifference, that selfishness — can be found under the folds of every problem we have in Alabama. Because knowledgeable, educated people who know better choose to coddle ignorance and hate in exchange for personal advancement. 
It has held us back for generations. It has caused mountains of pain and suffering. It has robbed children of hope. And it has caused entire families their freedoms. 
George Wallace didn't invent political pandering, and he sure wasn't the first politician to use it effectively. But you could make a strong case that no one used it better than him and that in no other state was racial pandering more effective or the longterm damages more costly. 
And that is why George Wallace's name shouldn't be on any public building.
Opinion | For Coach Tub, no thinking required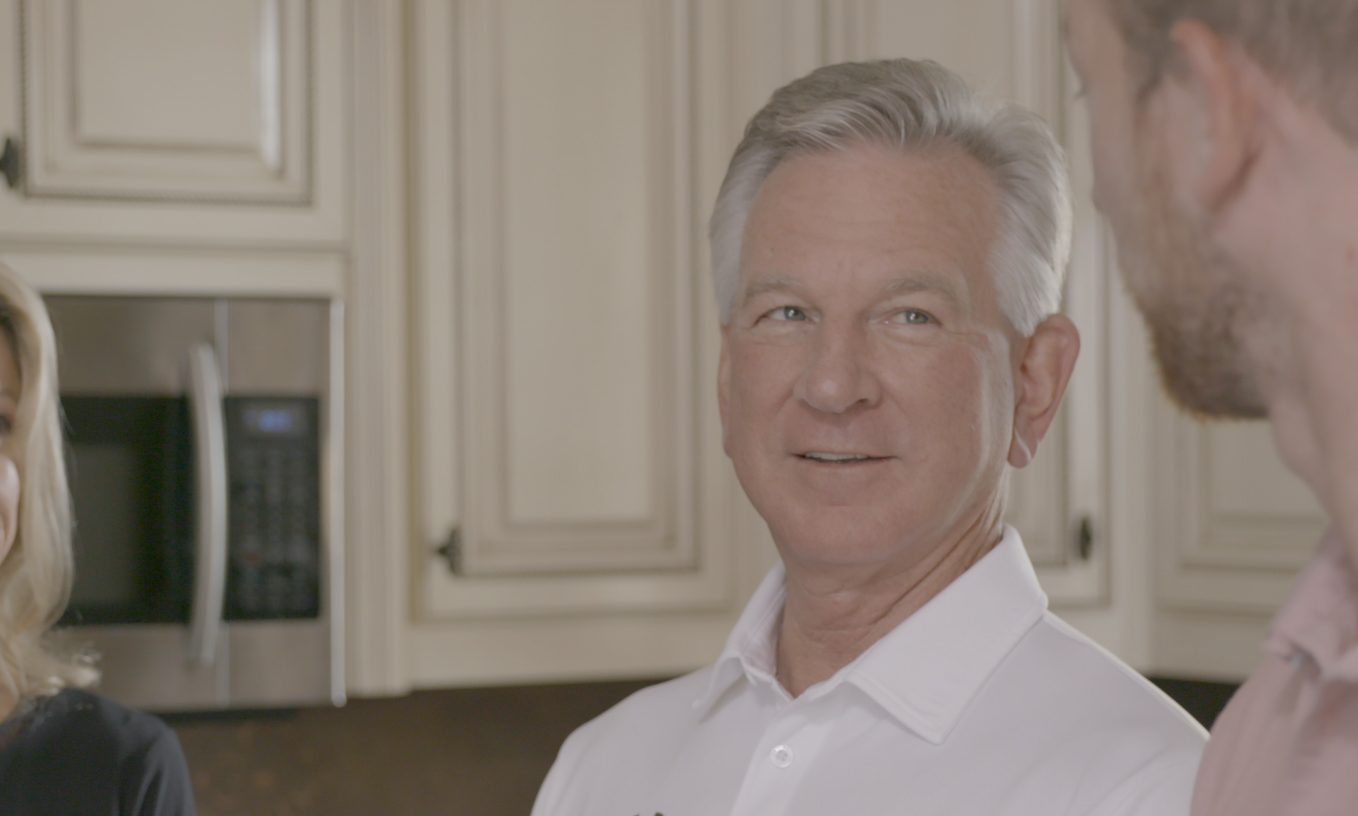 Has Tommy Tuberville ever had an original thought? It doesn't sound like it. Coach Tub basically spews Republican talking points and keeps his mouth firmly locked onto Donald Trump. He disrespects Alabama voters so much that he thinks that's all he needs to do to win a place in the U.S. Senate.
Tuberville recently addressed the St. Clair County Republican Party at its September meeting. As reported by APR, Tuberville is quoted as saying the following, and I'll offer a short rebuttal. I'm doing this because Tuberville is clearly afraid to death to debate his opponent, U.S. Sen. Doug Jones.
So here goes:
Tuberville: "America is about capitalism, not socialism. I think we are going to decide which direction we are going to go in the next few years."
Me: We decided which way we were going to go years ago, when the federal government started subsidies for oil and gas companies, farmers and other big industry and business. That, coach, is your so-called "socialism."
I'm not necessarily opposed to subsidies to boost business, depending on the cause, but I'm not going to let a dimwitted, know-nothing, mediocre, former football coach pretend we don't already have "socialism" in this country.  
What Tuberville really means is that he's against "socialism" like Medicare or Medicaid or Social Security or food assistance or health insurance. He's a millionaire already, so there's no need for him have empathy for or support a safety net for people who are less fortunate socially and economically. That's Tuberville's "socialism," and the Republican Party's "socialism," and Trump's "socialism."
That's a cruel, mean perspective that would cast aside the great majority of Americans for the rich (Tuberville, Trump) and connected and, where Trump is concerned, the fawning.
Tuberville: "I am not a Common Core guy. I believe in regular math. We need to get back to teaching history."
Me: I would love to ask Coach Tubby, one-on-one, exactly what he thinks "Common Core" is. I'll guarantee you he can't explain more than he already has. "I believe in regular math?" There is no other math. It's math. Does he think there's a math where 1+1=3? There isn't one. There are a variety of ways to teach math, but there's only math, not a "fake" math or a "Republican" math or a "Democratic" math or, God forbid, a "Socialist" math.
And when Coach Tommy said, "We need to get back to teaching history," one wonders if he's ever been into a classroom. We know more than a few of his former players weren't in many classrooms, if reports are correct. But they always played the game under his uninspired coaching.
Of course schools teach history.
The history Coach T. is talking about is Donald Trump's "white" history, the one we've been teaching in our schools forever. Not real history; you know, the one where the United States was founded as a slave-holding nation, where Native Americans were massacred and starved by the hundreds of thousands, where white supremacy was codified within our laws, where any color but white was subjugated. That history. The history that is finally fading away, so we can really see where we've been as a nation—so we know where, as a nation, we need to go.
Tuberville: Tuberville said he supports following the Constitution and appointing a replacement for Associate Justice Ruth Bader Ginsburg, who died Friday.
Me: Well, of course he does. Tuberville doesn't have an independent thought in his body, and Donnie told him this is what he's supposed to think. The big question: How much will a Senator Tuberville be able to function as a member of a minority party in the Senate — with no Papa Trump in the White House to tell him what to do?
Both scenarios are real possibilities, if not likelihoods.
There is no question that Doug Jones is far more qualified than Tuberville. Jones can work across the aisle, which will be vitally important if Democrats take control of the Senate. Jones has his own thoughts, which sometimes go against the Democratic Party's wishes. Jones is independent, smart and represents Alabama well.
Tuberville is a failed football coach who lives in Florida. That's about it.