Auburn students who attended gatherings, bar worker test positive for COVID-19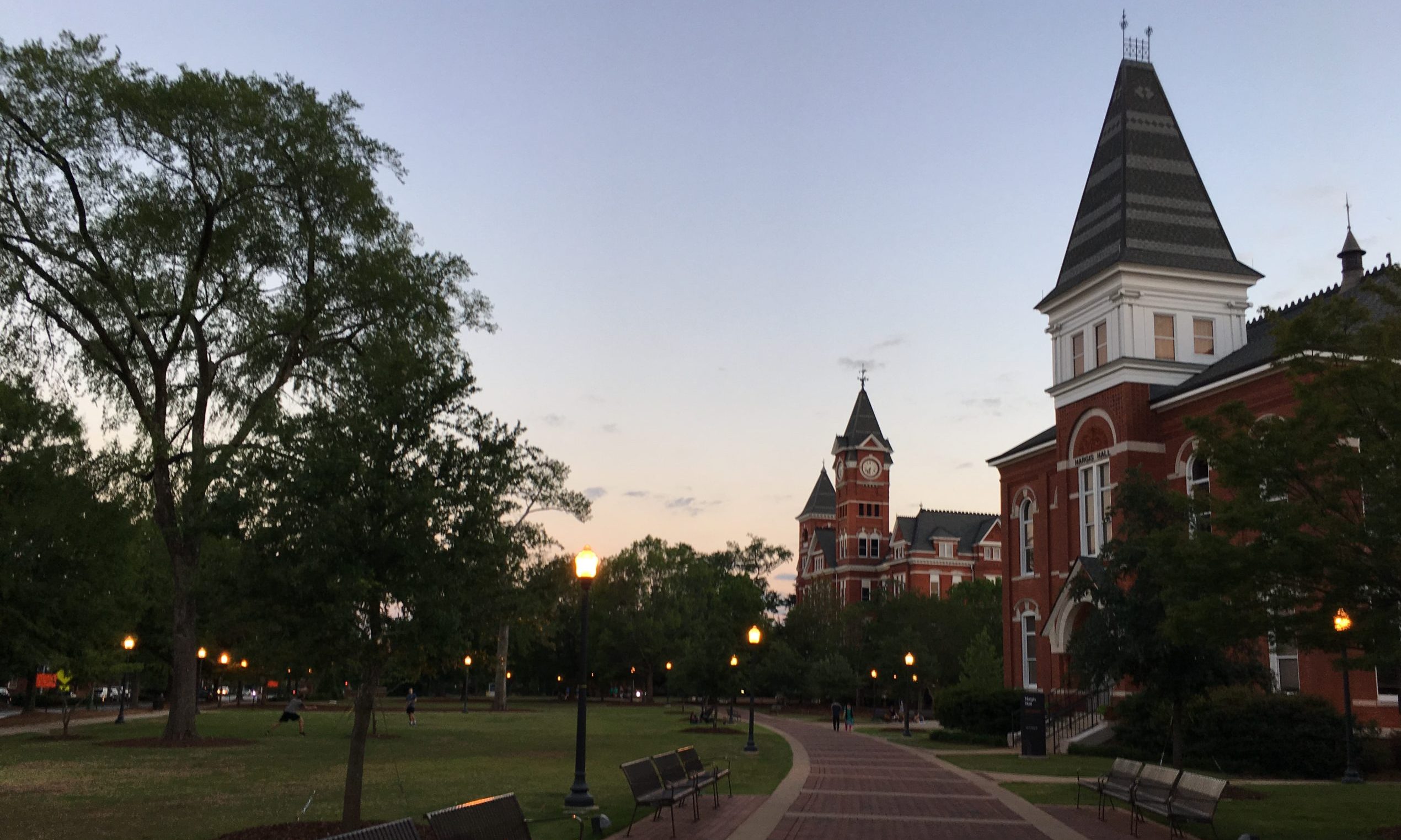 Twenty-four Auburn University students and a worker at an Auburn bar have all tested positive for COVID-19, a sign that social gatherings and the state's loosening of restrictions is resulting in a spike of cases there, according to local health experts. 
The 24 Auburn students who tested positive for the virus had been to birthday parties, lake parties and trips to downtown social establishments, according to an article by the East Alabama Medical Center, first reported by Opelika-Auburn News. 
"We are clearly seeing more confirmed cases of COVID-19," said Dr. Fred Kam, medical director at the Auburn University Medical Clinic, who added that the availability of more testing and the lifting of restrictions are probably contributing factors. 
"There is no doubt in my mind we are seeing the after effects of Memorial Day parties, weekends at the lake or beach, and visits to some downtown venues," Kam said. "I do not believe we have seen cases related to the protests, but it is still early in the timeline." 
Southeastern Bar in a Facebook post Monday said that an employee tested positive for COVID-19 Monday morning. 
"Even though none of our team members were presenting symptoms while at work, we will be closing our facility out of an abundance of caution. We will deep-clean the facility and have each of our employees tested so that we can reopen safely for our customers and staff," the post reads. 
The number of new COVID-19 cases in Lee County jumped 21 percent within the last week. As of Sunday there were 710 confirmed cases in the county, and 35 people there had died from the virus. 
Alabama reported 5,302 new COVID-19 cases over the last seven days, which was the highest number of reported new cases over seven days since the outbreak began. At least 7,646 cases have been confirmed in the last two weeks — also the most in a two-week period.
Dr. Jeanne Marrazzo, director of UAB's infectious diseases division, said Monday that the state's surge in new COVID-19 cases is coming at the time when we should be seeing the effects of the state's reopening. 
"We now have widespread, sustained community spread," Marrazzo said. "There's so much infection out there." 
Kam said in the East Alabama Medical Center article that he's concerned over the public's disuse of masks. 
"What is most frustrating to me as a physician who keeps up daily with COVID information is the seemingly lax attitude that people, young and old, have toward adhering to the only preventive strategies that have worked so far," Kam said. "Seeing people in the grocery stores and home improvement venues without masks and not making an attempt to keep a distance from others is incredibly frustrating, especially from those whom would be considered vulnerable."
Study: Those with COVID twice as likely to have dined in restaurants
"Masks cannot be effectively worn while eating and drinking, whereas shopping and numerous other indoor activities do not preclude mask use," the study notes.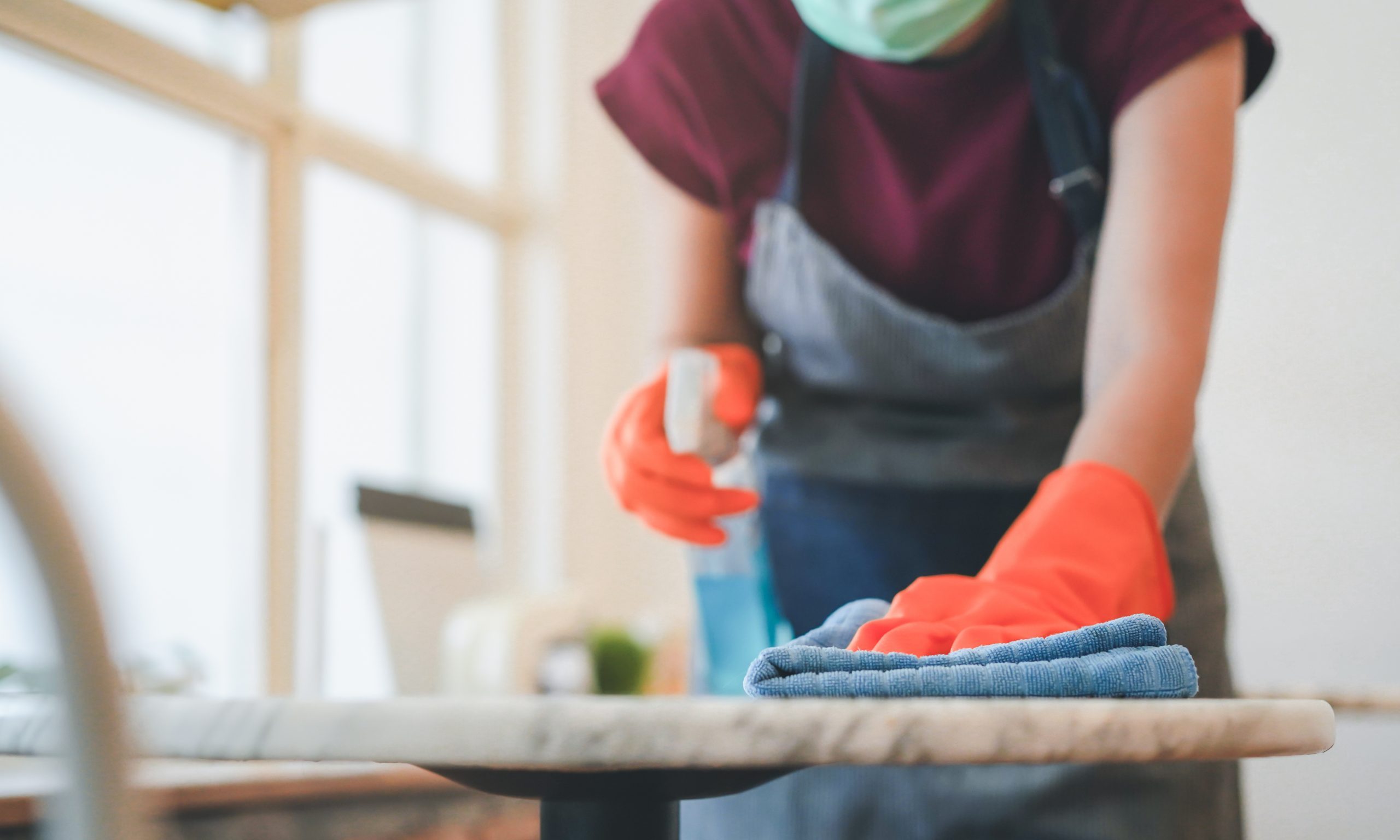 A recent study by the Centers for Disease Control and Prevention found that adults who tested positive for COVID-19 were twice as likely to have eaten in restaurants, which builds upon known factors about how the disease is transmitted, experts say, but the study has limitations.
The study surveyed 314 adults in 10 states and found that those who tested positive for COVID-19 were twice as likely to have eaten at restaurants within the previous 14 days. Researchers found that there was no significant difference between those who tested both positive and negative and who said they had gone to gyms, coffee shops, used public transportation or had family gatherings.
"Masks cannot be effectively worn while eating and drinking, whereas shopping and numerous other indoor activities do not preclude mask use," the study notes.
Dr. Bertha Hidalgo, an epidemiologist and associate professor at UAB's School of Public Health, told APR on Wednesday that the study lends evidence to what the medical community knows are potential risks for contracting COVID-19, which include being indoors and unmasked, but there are nuances to each of those activities that can either increase or decrease that risk.
The study did not differentiate between indoor and outdoor dining, and infectious disease experts say being outdoors decreases the risk of contracting COVID-19.
"It's also hard to know what policies are in place where these people were recruited from for this study," Hidalgo said. "Whether they're required to be masked or if there's a decreased capacity in a restaurant."
Monica Aswani, assistant professor at UAB's School of Health Professions, said she would be cautious about interpreting the study through a causal lens.
"People who are willing to dine in restaurants are also likely to engage in other risky behaviors, such as not wearing masks. Since this is a survey, there is not enough evidence to suggest that the source of exposure was restaurants without contact tracing to supplement it," Aswani said. "Likewise, respondents may have misreported their behaviors, given the sensitive nature of the questions. The authors note this as a limitation and highlight how participants were aware of their Covid-19 test results, which may have influenced how they responded."
Aswani also noted that the questions about dining did not differentiate between indoor versus outdoor seating, "which represent different levels of risk to exposure."
"Participants who visited a restaurant on at least one occasion, regardless of the frequency, are also considered similar. Consequently, in the two weeks before they felt ill, someone who dined on a restaurant patio once and someone who ate indoors at five different restaurants are indistinguishable in their data," Aswani said.
Hidalgo said that while there are clear limitations to the CDC's study, the findings do back up what the medical community knows about the transmission of the disease.
"I would very much look at this from the big picture perspective, and say we know that indoor activities are an increased risk for COVID-19. This study lends evidence to that," Hidalgo said.