Monday, Scott Brakefield announced his candidacy the office of Mayor of Alabaster.
"I am excited to announce that I am running for Mayor of Alabaster," Brakefield said. "Alabaster is a special town with a special quality of life. I believe in responsible growth, improving infrastructure and quality education for our children."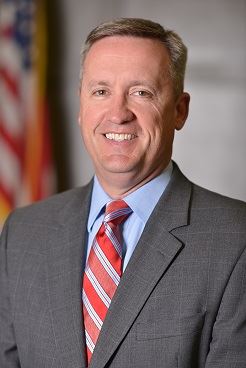 Scott Brakefield says that he is a dedicated public servant to the citizens of Alabaster. He has been elected three times to represent Ward 6 on the Alabaster City Council. He has been Council President for the last two terms. During his tenure of the City Council, Brakefield was a driving force behind the creation of Alabaster City Schools.
"We have made great strides for Alabaster to nurture the education of its own children," Brakefield stated. "Education is a passion of mine. As Mayor, I will continue to work with school leaders to grow and improve our School System."
Brakefield is a Territory Manager for DermLab. He has 12 years of management experience in the pharmaceutical industry. Brakefield is a lifelong resident of Alabaster and is a graduate of Thompson High School.
"Whether it's empowering our city employees or listening to the concerns of our residents, I am committed to seeing Alabaster prosper," Brakefield added. "I am from Alabaster and I am for Alabaster."
Alabaster has a population of 33,340 and is the 16th largest city in the state. The average household income in Alabaster is $74,383, while the median household income in Alabama is $48/123.
Scott and his wife, Michelle, have been married 21 years and have three sons.
The election will be held on August 25, 2020.