States must act to secure safe elections amid COVID-19 crisis, report finds
The spread of COVID-19 continues filling up intensive care beds and breaking records nearly daily, and as elections in Alabama near, the need to protect the state's voting system is even more critical, according to a recent study. 
The Brennan Center for Justice, a law and public policy institute at the New York University Law School, published a report in May that details how states can ensure fair and safe elections during the COVID-19 outbreak, and it lays out a timeline that must be met if we're to get the work done in time for polls to open. 
"The country is under a lot of stress right now, and elections are central to making sure that people have a voice in a democratic process," said Lawrence Norden, director of the Election Reform Program at the Brennan Center for Justice, speaking to APR on Wednesday. 
Norden said that Alabama Secretary of State John Merrill did well in using federal COVID-19 relief money to bolster poll workers' pay, but said more can be done to ensure Alabamians can vote safely. 
Many voters in Georgia's June 9 primary found themselves stuck in long lines, limiting voting access due to a consolidation of polling stations, unfamiliarity with new machines and last-minute cancellations of poll workers afraid to expose themselves to the deadly virus. 
"And that created even more problems with poll workers because it's understandable poll workers would be scared," Norden said, adding that most poll workers are over 60 years of age, who are at greater risk from COVID-19. 
Merrill has directed $6.5 million from the federal coronavirus relief bill and $1.2 in matching state money to boost poll workers' pay and to reimburse counties for the cost of buying masks, gloves, disinfectant spray, hand sanitizer, alcohol wipes and professional cleaning services to keep polling stations sanitized. 
Norden said Merrill should consider hiring additional poll workers in the event many decide at the last minute that it's too risky for them to work. 
The Brennan Center for Justice's report finds that states that do not have early in-person voting, including Alabama, should implement it as quickly as possible. 
"Ideally, states should offer at least two weeks of early in-person voting, but states should offer a minimum of five days, including at least one Saturday and one Sunday," the report states, adding that early in-person voting can minimize crowding of polling places. 
The center's report also recommends that states would allow all voters the option to cast their ballot by mail, without cost to the voter. 
"It's become a very common way for people to vote around the country," Norden said. "About a quarter of votes cast in the last couple of federal elections were by mail, and we've developed very good procedures for preventing and detecting fraud."
On May 24, Merrill tweeted that Alabama would not have direct mail-in voting. 
"Don't worry @realDonaldTrump, WE WILL NOT have direct mail-in voting in Alabama! We have provided an excuse provision for anyone that wants to vote absentee and our polling sites will be open for anyone that wants to vote in person! Keep working hard to Make America Great Again!" Merrill tweeted. Merrill has also said direct mail-in voting would be too costly and wouldn't be secure. 
"If there are questions about the security of male voting, there are extra steps that can be taken with that money to give people more confidence in the security of mail voting," Norden said of the federal coronavirus relief aid. 
Ballot-tracking software allows state election officials to track mailed ballots just as one can track an Amazon package, Norden said, and states can require voters to provide information that only that voter would have, then seal the ballots in secure, sealed secrecy envelopes. Mail-in voting fraud is exceptionally rare, he said. 
"All of those things make it really hard to commit fraud without being caught," Norden said. "And the truth of the matter is, we can't have a situation where people are choosing between their health, and sometimes our lives, and voting." 
U.S. Sen. Doug Jones and U.S. Rep. Terri Sewell have both called for expanding mail-in voting amid the COVID-19 pandemic. 
Alabama is unlike most other states in that the state legislature would have to make a rule change to allow broader mail-in voting, Norden said, but he added that it's something voters want. In states that offer it, voters overwhelmingly chose mail-in voting, he said. 
"I hope Alabama gives voters more options," Norden said. 
A federal judge on Monday lifted a statewide ban on curbside voting in Alabama and waived certain absentee ballot requirements for voters in at least Jefferson, Mobile, and Lee Counties. 
U.S. District Judge Abdul Kallon approved in part a preliminary injunction filed by the NAACP Legal Defense & Educational Fund, Inc., the Southern Poverty Law Center and the Alabama Disabilities Advocacy Program against Gov. Kay Ivey and Merrill. 
Those groups sued state officials and seek to implement curbside voting for at-risk citizens during the COVID-19 pandemic, and to remove requirements for certain voter IDs and that witnesses sign absentee ballot requests. 
On Tuesday, the state recorded the most COVID-19 patients ever being cared for across the state and, on the same day, had the fewest available intensive care beds since the pandemic began.
Of the state's 1,600 available ICU beds, on Tuesday morning, just 268 were available, the lowest since the COVID-19 crisis began.
Opinion | For Coach Tub, no thinking required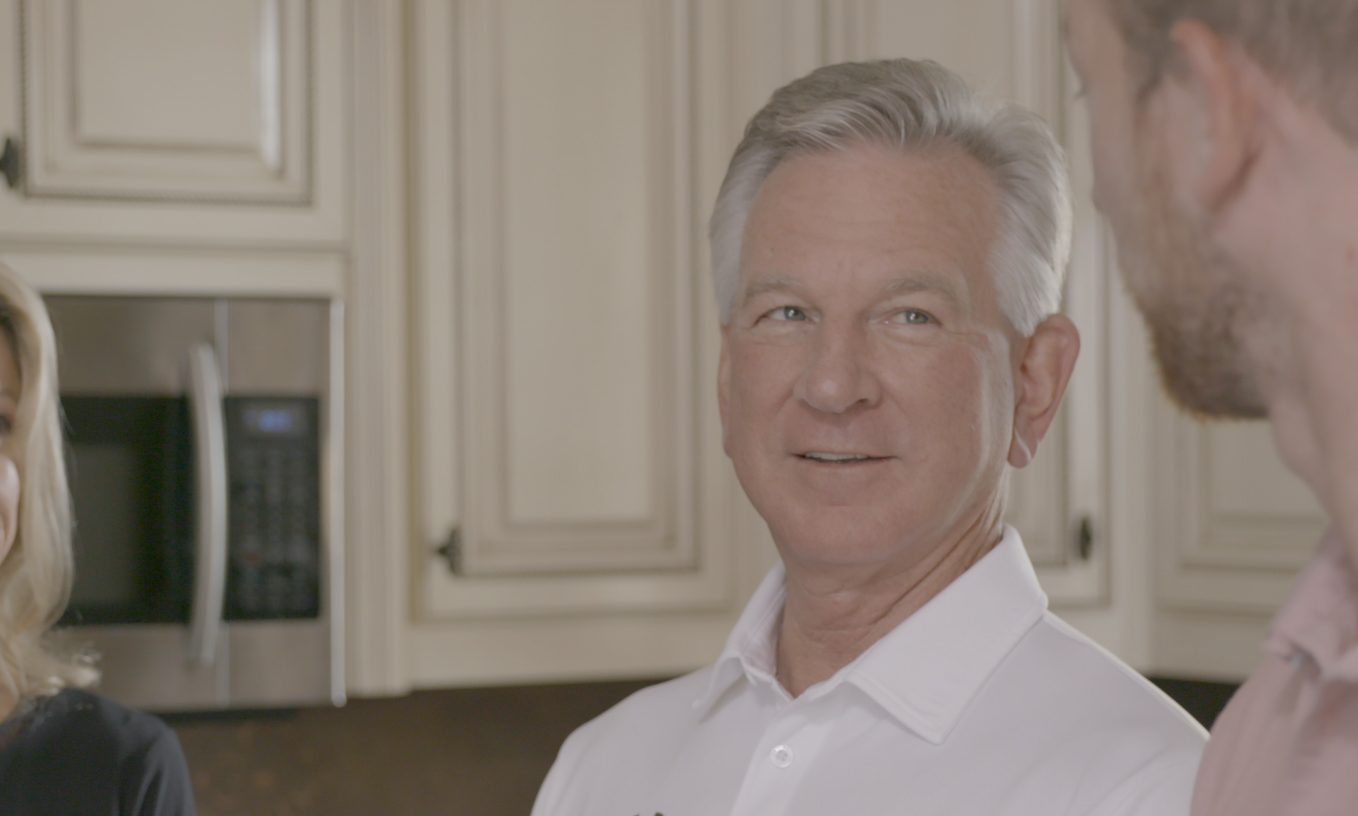 Has Tommy Tuberville ever had an original thought? It doesn't sound like it. Coach Tub basically spews Republican talking points and keeps his mouth firmly locked onto Donald Trump. He disrespects Alabama voters so much that he thinks that's all he needs to do to win a place in the U.S. Senate.
Tuberville recently addressed the St. Clair County Republican Party at its September meeting. As reported by APR, Tuberville is quoted as saying the following, and I'll offer a short rebuttal. I'm doing this because Tuberville is clearly afraid to death to debate his opponent, U.S. Sen. Doug Jones.
So here goes:
Tuberville: "America is about capitalism, not socialism. I think we are going to decide which direction we are going to go in the next few years."
Me: We decided which way we were going to go years ago, when the federal government started subsidies for oil and gas companies, farmers and other big industry and business. That, coach, is your so-called "socialism."
I'm not necessarily opposed to subsidies to boost business, depending on the cause, but I'm not going to let a dimwitted, know-nothing, mediocre, former football coach pretend we don't already have "socialism" in this country.  
What Tuberville really means is that he's against "socialism" like Medicare or Medicaid or Social Security or food assistance or health insurance. He's a millionaire already, so there's no need for him have empathy for or support a safety net for people who are less fortunate socially and economically. That's Tuberville's "socialism," and the Republican Party's "socialism," and Trump's "socialism."
That's a cruel, mean perspective that would cast aside the great majority of Americans for the rich (Tuberville, Trump) and connected and, where Trump is concerned, the fawning.
Tuberville: "I am not a Common Core guy. I believe in regular math. We need to get back to teaching history."
Me: I would love to ask Coach Tubby, one-on-one, exactly what he thinks "Common Core" is. I'll guarantee you he can't explain more than he already has. "I believe in regular math?" There is no other math. It's math. Does he think there's a math where 1+1=3? There isn't one. There are a variety of ways to teach math, but there's only math, not a "fake" math or a "Republican" math or a "Democratic" math or, God forbid, a "Socialist" math.
And when Coach Tommy said, "We need to get back to teaching history," one wonders if he's ever been into a classroom. We know more than a few of his former players weren't in many classrooms, if reports are correct. But they always played the game under his uninspired coaching.
Of course schools teach history.
The history Coach T. is talking about is Donald Trump's "white" history, the one we've been teaching in our schools forever. Not real history; you know, the one where the United States was founded as a slave-holding nation, where Native Americans were massacred and starved by the hundreds of thousands, where white supremacy was codified within our laws, where any color but white was subjugated. That history. The history that is finally fading away, so we can really see where we've been as a nation—so we know where, as a nation, we need to go.
Tuberville: Tuberville said he supports following the Constitution and appointing a replacement for Associate Justice Ruth Bader Ginsburg, who died Friday.
Me: Well, of course he does. Tuberville doesn't have an independent thought in his body, and Donnie told him this is what he's supposed to think. The big question: How much will a Senator Tuberville be able to function as a member of a minority party in the Senate — with no Papa Trump in the White House to tell him what to do?
Both scenarios are real possibilities, if not likelihoods.
There is no question that Doug Jones is far more qualified than Tuberville. Jones can work across the aisle, which will be vitally important if Democrats take control of the Senate. Jones has his own thoughts, which sometimes go against the Democratic Party's wishes. Jones is independent, smart and represents Alabama well.
Tuberville is a failed football coach who lives in Florida. That's about it.