Opinion | A tunnel too far?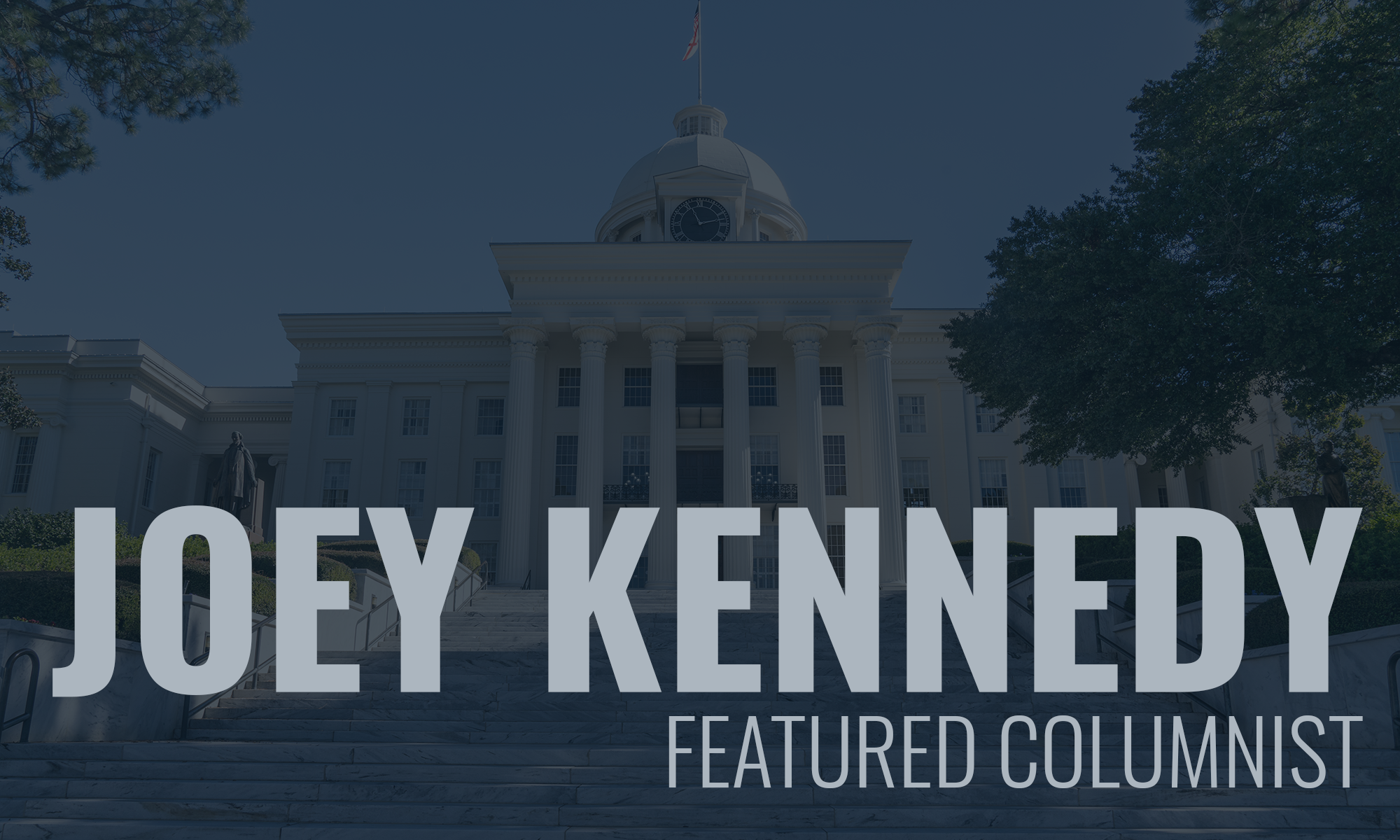 My colleague Josh Moon last week wrote a truthful (if scathing) column about the legacy of former governor George C. Wallace. After laying out his case about how Wallace used racism as a political prop, Moon ended the column this way: "And that is why George Wallace's name shouldn't be on any public building."
I agree. I always wondered why Alabama, in 2020, still revered Wallace, who did more to hold back this state than anything worthwhile to move it forward.
Still, what are the chances that Wallace's name ever will come off any building or street or road? A gazillion community colleges are named after him. There's even a gym at UAB named after him. There's probably a tree named after him in the Talladega National Forest. A weeping willow, perhaps.
During this time of social unrest in the wake of police officers murdering George Floyd, many of the old racist symbols of the South, specifically Confederate monuments, are coming down. There doesn't seem to be a surge of activists trying to get Wallace's name off buildings, though.
However, there is a married couple who live near Mobile who are working tirelessly to get Wallace's name off the tunnel under the Mobile River that connects Baldwin and Mobile counties.
Elizabeth and Patrick Callaghan, who live in Daphne, recently started a petition to have the tunnel's name changed. It's already gained more than 5,500 signatures, including mine.
Now before you go off stereotyping the Callaghans, understand that they are lifelong Alabama natives. Elizabeth was born in Fairhope; Patrick was born in Mobile. They both earned their college degrees in Alabama universities. Their three children attend Alabama schools.
And they want Wallace's name off that tunnel, which they drive through regularly. Why the tunnel?
"It will at least remove the name of one more racist from daily view," says Patrick via email. He has been talking with his wife about trying to have the tunnel's name changed for years, but was spurred to action after Lafayette Park in Washington, D.C., recently was violently cleared of peaceful protesters so Donald Trump could do a photo op awkwardly holding a Bible. "The people (who) participated in this belief that they are better than another human being simply because of the color of their skin should not be commemorated, glorified, or honored in any way." 
Elizabeth, who describes herself as an empath, has a more personal answer: "I try to put myself in the shoes … of my African–American brothers and sisters. I cannot imagine being a mother and having my 8-year-old child ask me who George Wallace was and why he has a tunnel named after him. While it can be a story of overcoming racism and how someone as deeply flawed as Wallace could change, that history is better left for the books and to be taught in school. It is not a history that should be glorified when unarmed people were brutalized, including children, treated like less than animals, simply for trying to peacefully protest their federally given right to vote. This occurred for no other reason than the color of their skin. The tunnel named for him is a constant reminder of those painful, traumatic times and his staunchly communicated desire to have 'segregation now, segregation tomorrow, segregation forever.'"
Both the Callaghans have been politically active, especially after the election of Trump. Patrick describes himself as a lifelong Democrat. Elizabeth says she has been a Republican, but now identifies as Independent. And they both would like to see Confederate monuments and the names of buildings honoring Wallace and other Confederate leaders and sympathizers changed.
No "history" is being erased, the Callaghans argue.
"No," Elizabeth says. "History is still taught in schools, written down in books, and found all over the Internet. It is not possible to erase history just because we take down a statue or rename a tunnel or a street. History is erased when it is forced into the conversation of those who are not ready to talk about it and is,therefore, distorted (so) as to not relive the traumatic times."
Patrick has a logical example to counter the "history" argument:
"Most women change their last names upon marriage, so does that mean her life before marriage is erased? Does she forget all her memories made under her maiden name? This is simply an easy excuse for those who do not want to admit that they themselves are racist and they have a sense of pride when they see the names/statues of abhorrent racists. Everybody knows who Hitler was, but they don't have to see the statues or see buildings, streets, etc., named after him."
So will the petition make a difference?
"I believe that if Black Lives Matter continues and the push is there, that it will eventually be changed if we can get enough signatures to make the legislature pay attention," Elizabeth says.
The Callaghans are parents to two teens and an 8-year-old. These can be scary times to be raising children, they say.
"It is absolutely a scary time to be alive," Patrick says. "It simply baffles me that we are living in a time that seems to have gone back 60 years in just three-plus years in terms of hate. An imbecile is celebrated showing just how far down the education scale the U.S. is falling. We are one of the richest countries on the planet and yet have poverty at an obscene rate. The character of a nation should be judged by the way that it treats its most helpless citizens."
Adds Elizabeth: "These are unprecedented times. I do worry for my children. I also feel an energy and excitement that I have never felt before. These are scary, exciting times. I always think of the quote 'all great change is preceded by chaos.' This chaos is the only thing that will bring about change, and regardless of how scary it is, change is necessary."
Patrick Callaghan doesn't miss the irony, either: "We also have a president and his complicit cronies who dismissed a global pandemic and called it a Democratic hoax. He failed to act for months after knowing how prevalent it was to act NOW. He is the most corrupt, criminal president we have ever had, and those who continue to support him are complicit in his crime spree. He has committed the biggest negligent homicide the world has seen since Hitler."
And, he says: "Who would've thought that George Wallace would FINALLY win his presidential campaign almost 20 years after he died!"

Joey Kennedy, a Pulitzer Prize winner, writes a column every week for Alabama Political Reporter. Email: [email protected]
Opinion | The blackest Black Friday ever
"The coming weeks are going to be difficult, no doubt about that."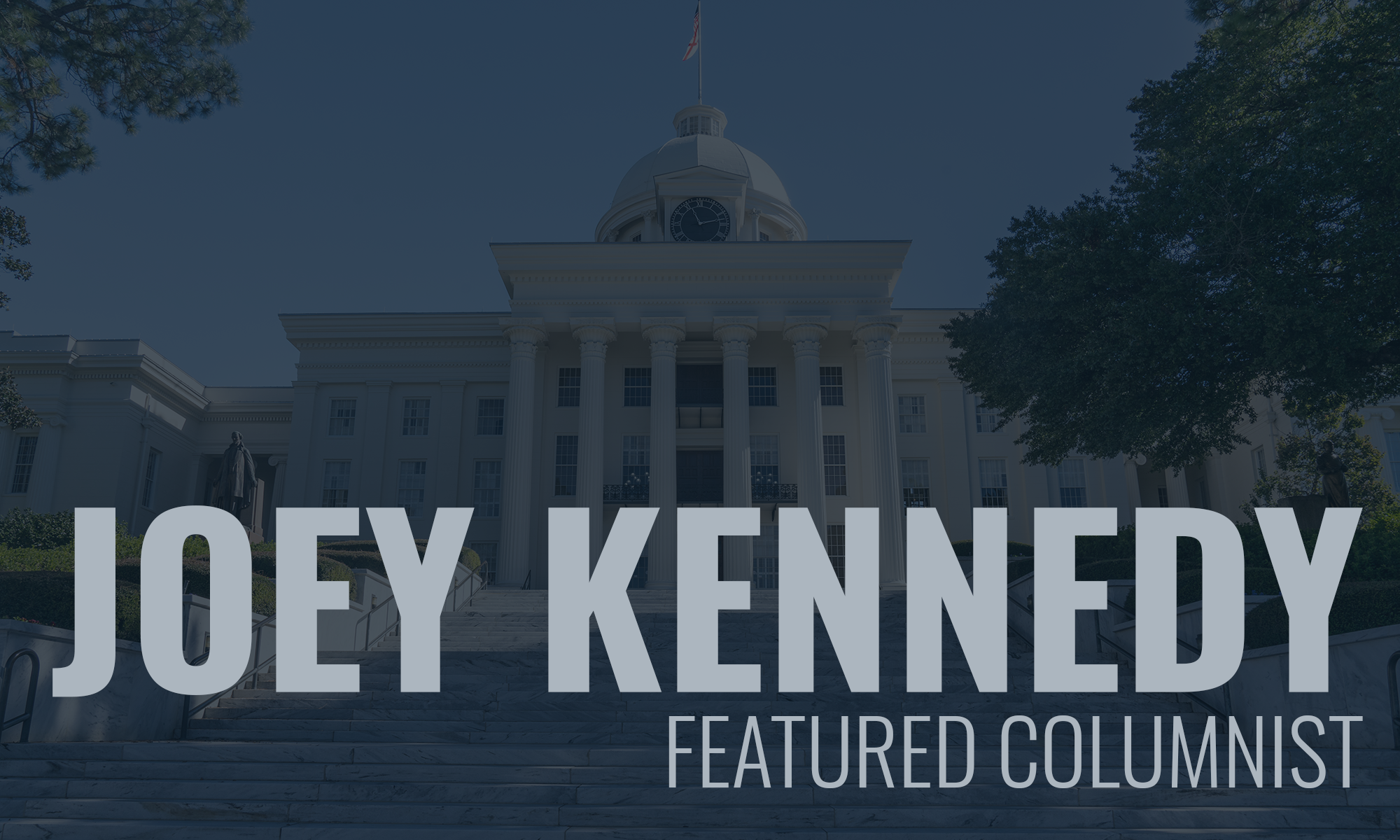 Thursday was Thanksgiving, and it's understandable that many people didn't have a lot to be thankful for. More than 260,000 people are dead because of the COVID-19 pandemic that Donald Trump simply ignored. Around 3 million people have been infected, with many of those suffering lifelong health complications from the virus.
A first Thanksgiving without loved ones. A first Christmas without loved ones bearing down.
Millions of people lost their jobs because of the pandemic. Hundreds of thousands are in danger of being evicted from their homes. Many don't have water or power or heat as the winter settles in.
Thanksgiving? Really?
Except …
Yes, there are many things to be thankful for. Our families, if we have them. Our friends, and we all have them. Our animals, and many of us have them.
We can be thankful that the long, horrible tenure of Donald Trump is nearly over. It's the end of an error.
We can hope that racism will be wrong again. That homophobia, misogyny, xenophobia, and cruelty will fall from the everyday ordinary to the awful extraordinary. Kids in cages, separated from their parents, no more. Chaos in government simply an anomaly at last.
We can hope. That alone is something to be thankful for.
The year 2020 has been a hot mess. Masks, social distancing, hand washing and sanitizing are the norm now. They may be forever.
We should be thankful that COVID-19 vaccines are on the horizon. But that's a strange thankfulness, and we cherish a vaccine for a disease that didn't have to spread as far and wide as it did. It was mismanaged as badly as a crisis can be mismanaged.
There still are people out there who refuse to wear masks or who believe the virus is a hoax. A doctor described people she was caring for who were dying, and all the time denying the virus existed, even to their last breaths.
That's certainly nothing to be thankful for.
Our health care workers, those on the front lines, deserve our thanks and our love. As do grocery store workers, first responders, teachers, and delivery people. Heroes work there.
I'm personally thankful for my wife of 41 years. My daughters in San Diego. My friends here and elsewhere. My pugs and other dogs and animals. I've got plenty to be thankful for, when we pare life down and don't expect so much.
The coming weeks are going to be difficult, no doubt about that.
Too many people traveled this Thanksgiving, and there's going to be a price to pay. Too many people are making plans for Christmas, and there's going to be a price to pay. Too many people are planning New Year's Eve celebrations, and there's going to be a price to pay.
Oh, I'll have some champagne and stay up until midnight on New Year's Eve, if only to witness that this damn year doesn't hang around for one second longer than is allowed.
Perhaps we can see a light at the end of this 2020 tunnel. Maybe by spring, we'll all be vaccinated, and this pandemic will be at the beginning of its end.
But if 2020 has taught us anything, it's that we can't count on, yes, anything.
This is Black Friday. The blackest Black Friday ever. Be careful out there. Wash your hands and wear a mask. Take care of each other. Believe in science. Don't trust a reality show president who, fortunately, finally has been fired.
Do your best to do your best. Let's have a new year that at least promises hope.
Dig deep and find what you're thankful for. Then hug it close with all your might.