Opinion | A tunnel too far?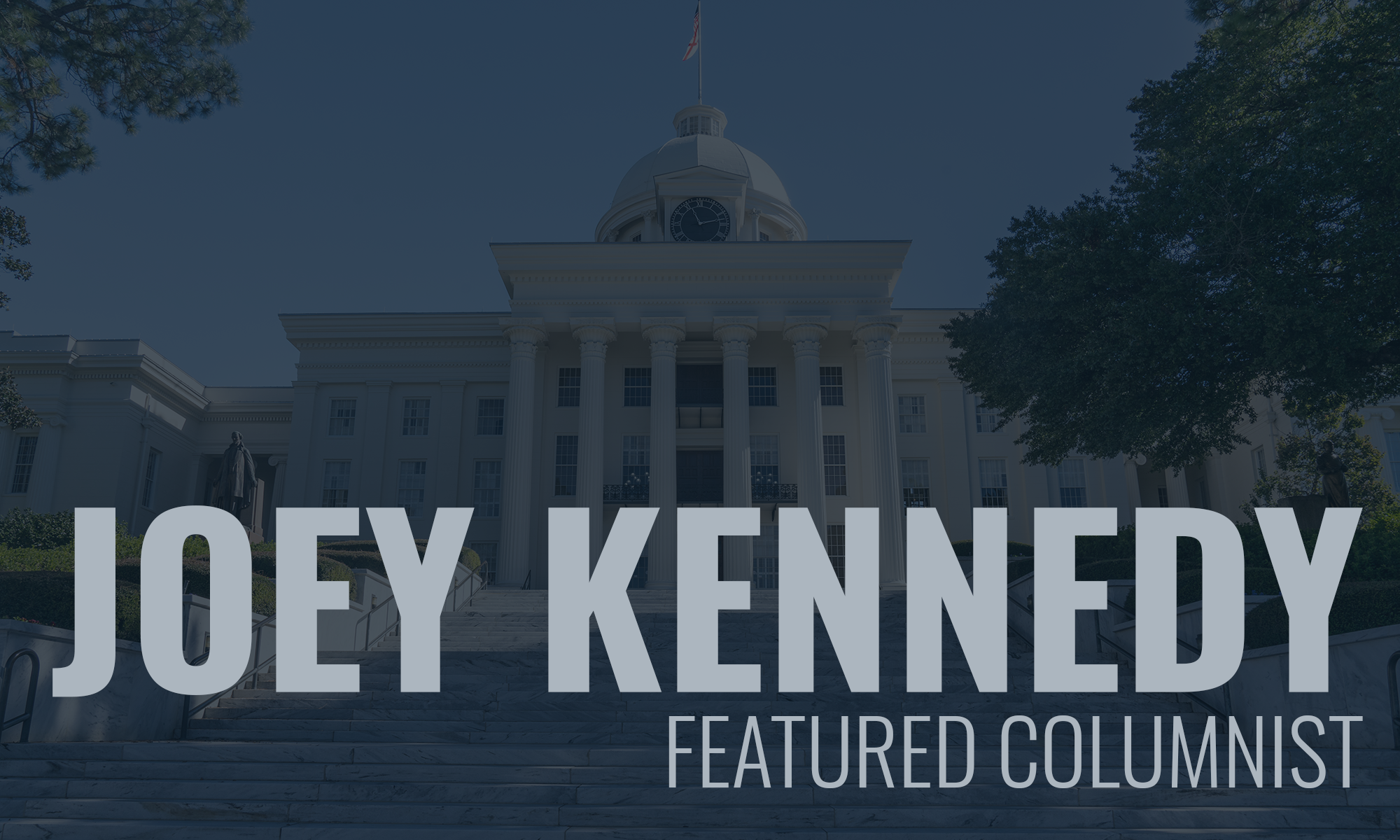 My colleague Josh Moon last week wrote a truthful (if scathing) column about the legacy of former governor George C. Wallace. After laying out his case about how Wallace used racism as a political prop, Moon ended the column this way: "And that is why George Wallace's name shouldn't be on any public building."
I agree. I always wondered why Alabama, in 2020, still revered Wallace, who did more to hold back this state than anything worthwhile to move it forward.
Still, what are the chances that Wallace's name ever will come off any building or street or road? A gazillion community colleges are named after him. There's even a gym at UAB named after him. There's probably a tree named after him in the Talladega National Forest. A weeping willow, perhaps.
During this time of social unrest in the wake of police officers murdering George Floyd, many of the old racist symbols of the South, specifically Confederate monuments, are coming down. There doesn't seem to be a surge of activists trying to get Wallace's name off buildings, though.
However, there is a married couple who live near Mobile who are working tirelessly to get Wallace's name off the tunnel under the Mobile River that connects Baldwin and Mobile counties.
Elizabeth and Patrick Callaghan, who live in Daphne, recently started a petition to have the tunnel's name changed. It's already gained more than 5,500 signatures, including mine.
Now before you go off stereotyping the Callaghans, understand that they are lifelong Alabama natives. Elizabeth was born in Fairhope; Patrick was born in Mobile. They both earned their college degrees in Alabama universities. Their three children attend Alabama schools.
And they want Wallace's name off that tunnel, which they drive through regularly. Why the tunnel?
"It will at least remove the name of one more racist from daily view," says Patrick via email. He has been talking with his wife about trying to have the tunnel's name changed for years, but was spurred to action after Lafayette Park in Washington, D.C., recently was violently cleared of peaceful protesters so Donald Trump could do a photo op awkwardly holding a Bible. "The people (who) participated in this belief that they are better than another human being simply because of the color of their skin should not be commemorated, glorified, or honored in any way." 
Elizabeth, who describes herself as an empath, has a more personal answer: "I try to put myself in the shoes … of my African–American brothers and sisters. I cannot imagine being a mother and having my 8-year-old child ask me who George Wallace was and why he has a tunnel named after him. While it can be a story of overcoming racism and how someone as deeply flawed as Wallace could change, that history is better left for the books and to be taught in school. It is not a history that should be glorified when unarmed people were brutalized, including children, treated like less than animals, simply for trying to peacefully protest their federally given right to vote. This occurred for no other reason than the color of their skin. The tunnel named for him is a constant reminder of those painful, traumatic times and his staunchly communicated desire to have 'segregation now, segregation tomorrow, segregation forever.'"
Both the Callaghans have been politically active, especially after the election of Trump. Patrick describes himself as a lifelong Democrat. Elizabeth says she has been a Republican, but now identifies as Independent. And they both would like to see Confederate monuments and the names of buildings honoring Wallace and other Confederate leaders and sympathizers changed.
No "history" is being erased, the Callaghans argue.
"No," Elizabeth says. "History is still taught in schools, written down in books, and found all over the Internet. It is not possible to erase history just because we take down a statue or rename a tunnel or a street. History is erased when it is forced into the conversation of those who are not ready to talk about it and is,therefore, distorted (so) as to not relive the traumatic times."
Patrick has a logical example to counter the "history" argument:
"Most women change their last names upon marriage, so does that mean her life before marriage is erased? Does she forget all her memories made under her maiden name? This is simply an easy excuse for those who do not want to admit that they themselves are racist and they have a sense of pride when they see the names/statues of abhorrent racists. Everybody knows who Hitler was, but they don't have to see the statues or see buildings, streets, etc., named after him."
So will the petition make a difference?
"I believe that if Black Lives Matter continues and the push is there, that it will eventually be changed if we can get enough signatures to make the legislature pay attention," Elizabeth says.
The Callaghans are parents to two teens and an 8-year-old. These can be scary times to be raising children, they say.
"It is absolutely a scary time to be alive," Patrick says. "It simply baffles me that we are living in a time that seems to have gone back 60 years in just three-plus years in terms of hate. An imbecile is celebrated showing just how far down the education scale the U.S. is falling. We are one of the richest countries on the planet and yet have poverty at an obscene rate. The character of a nation should be judged by the way that it treats its most helpless citizens."
Adds Elizabeth: "These are unprecedented times. I do worry for my children. I also feel an energy and excitement that I have never felt before. These are scary, exciting times. I always think of the quote 'all great change is preceded by chaos.' This chaos is the only thing that will bring about change, and regardless of how scary it is, change is necessary."
Patrick Callaghan doesn't miss the irony, either: "We also have a president and his complicit cronies who dismissed a global pandemic and called it a Democratic hoax. He failed to act for months after knowing how prevalent it was to act NOW. He is the most corrupt, criminal president we have ever had, and those who continue to support him are complicit in his crime spree. He has committed the biggest negligent homicide the world has seen since Hitler."
And, he says: "Who would've thought that George Wallace would FINALLY win his presidential campaign almost 20 years after he died!"

Joey Kennedy, a Pulitzer Prize winner, writes a column every week for Alabama Political Reporter. Email: [email protected]
Opinion | That climate change hoax is killing us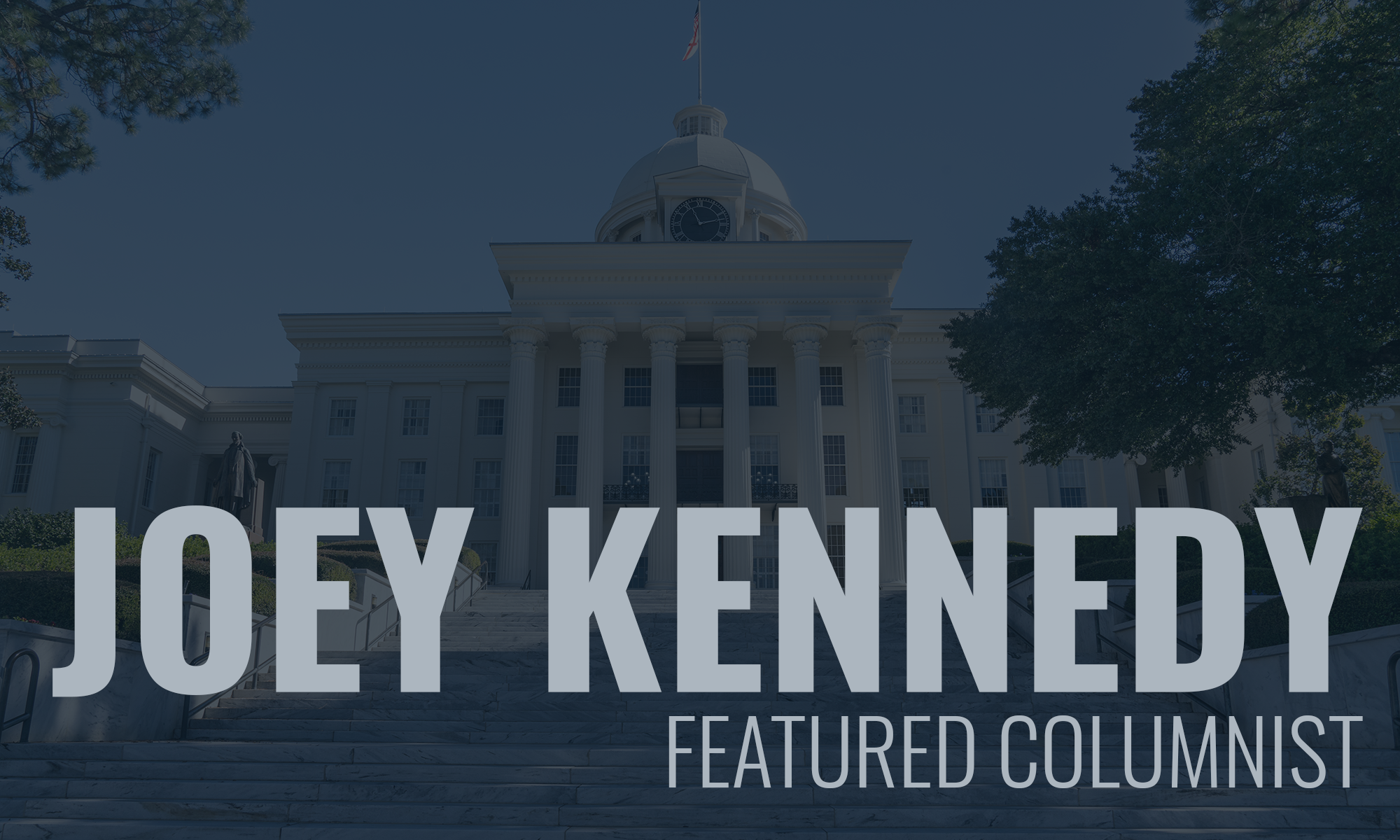 I grew up with hurricanes. For my first 11 years, my parents and I lived on the Texas Gulf Coast, near Beaumont. My father was transferred by the company he worked for, Texas Gulf Sulfur, to deep South Louisiana in 1967. We lived in Houma, in Terrebonne Parish, but Dad worked near Larose, in Lafourche Parish.
Hurricanes were regular events in Southeastern Texas and South Louisiana. Still are, but in much more frequent numbers. And Alabama gets clobbered every so often, most recently yesterday and today. Sally made landfall near Gulf Shores, and you can be assured the damage will be extensive, especially from flooding.
Flooding was a big factor in Texas hurricanes too, when I lived there. Hurricane Carla, in 1961, devastated High Island, not far from our home. Flooding was widespread. Carla was a Category 4 storm. But notably, that September, Carla was only the third named storm of the hurricane season.
This year, we're running out of names. Striking Alabama this week, only a few days after Carla struck Southeastern Texas in 1961, Sally is toward the end of the hurricane alphabet. The National Hurricane Center and World Meteorological Organization are literally running out of names for storms this year.
Earlier this week, and maybe still, there were five named storms in the Atlantic. This is only the second time on record that five named storms are in the Atlantic at the same time. And they're using up the Alphabet. The first time this happened was 1971, at a time when humans were first becoming aware of climate warming.
Little do we know, that before Sally decided to squat on Alabama, Hurricane Paulette made landfall in Bermuda on early Monday morning. There are so many hurricanes around, we can't even keep up with them.
They're like Republican scandals.
Probably more than any other indicator, hurricanes tell the story of climate change, the very real climate change that Donald Trump and many Republicans deny or call a hoax.
Like the COVID-19 Pandemic. Like so many events that Trump and Trump Republicans can't (or won't) believe. Like the corruption that permeates the Trump administration. Like the wildfires destroying the far West Coast states.
That's not climate change, claims Trump. It's because California won't sweep the forests. I call BS. Even on California being responsible for sweeping. Most of the forestland in California is federal land. Most of the burning areas are on or near federal trees. Yet, the state of California spends more money on forest management than the federal government, which owns most of the land. That's the truth. No hoax.
Trump should order secret federal teams of ICE forest sweepers to do their jobs.
The hoax from Republicans and the Trump administration is that crazy antifa hit squads are invading the West Coast to reign terror on the populations there. National security experts continue to assert that white supremacists and nationalists are the most dangerous domestic terror threat. But Trump defends those radicals – "they are very fine people" — because they hold up some mysterious white heritage above all others. If Trump is anything, he's the whitest Angry White Man ever.
Climate change is real. The coronavirus pandemic exists. White nationalists are the most serious domestic terror threat in this country.
Black lives do matter.
Yet, once again and often, Trump shows the orange-hued emperor has no clothes. As Stormy Daniels has previously said, that is not a good look.