Sewell commemorates Juneteenth
Friday, Congresswoman Terri Sewell (D-Selma) reflects on the history Juneteenth Day, June 19.
"Juneteenth is the story of being "freed" while still in slavery, not only for the two long years those enslaved in Texas lived in bondage without knowing the Union prevailed, but for every year since that Black Americans have remained subjected to America's commitment to equality in theory and institutionalized racism in practice," Sewell explained in a statement. "Liberty and justice for all. At the bare minimum, this means Black lives matter — that our lives are not disposable, that we are not less-than. But when will we finally be heard?"
"Certainly not under the tenure of this president, who will travel to Tulsa Saturday — where in 1921 hundreds of Black Americans were brutalized and killed by mobs of white residents — for a campaign rally to, undoubtedly, stoke the fires of racial division upon which his candidacy gets its oxygen," Sewell charged.
Rep. Sewell has endorsed former Vice President Joe Biden (D) for President of the United States. Biden is the apparent nominee of the Democratic Party.
"Despite the struggles we have faced, I am struck by how tirelessly Black Americans have been in pushing our nation to realize its promise, from the civil rights and voting rights movements to the protests we've seen across our nation," Seweell continued. "Seeing the broad coalition of voices speaking out over the past weeks, voices that span race, age and the geographic and economic spectrum, gives me hope that this time is different — that this moment is really a movement."
Slavery was abolished by the ratification of the 13th amendment in 1865, at the close of the War between the States.
"But if America is to live up to its ideals and truly be a land of freedom, liberty and justice, every American, regardless of the color of their skin, needs to fight actively against the systemic inequities that Black communities face: voter suppression, police brutality, housing discrimination, economic exclusion and so much more," Sewell added. "We all have a role to play. The time is now to meet the movement, capture it and demand equality, once and for all."
Sewell has been mentioned as a possible Biden running mate. https://www.alreporter.com/2020/04/29/sewell-getting-national-attention-as-possible-vp-pick/
"On this day 155 years ago, African Americans in Texas first heard the righteous and long-overdue words of General Order Number 3: "All slaves are free."" President Trump said in a statement to commemorate the holiday. "These words confirmed for still-enslaved people in Texas that the Union Army would enforce and defend their freedom, announced nearly 3 years earlier by President Abraham Lincoln in his Emancipation Proclamation."
"Juneteenth reminds us of both the unimaginable injustice of slavery and the incomparable joy that must have attended emancipation," Pres. Trump continued. "It is both a remembrance of a blight on our history and a celebration of our Nation's unsurpassed ability to triumph over darkness. That ability is rooted in the fundamental goodness of America—in the truths upon which we, as a Nation, declared an end to our status as the subjects of a monarch and emerged as a free and independent people: that all men are created equal by the hand of God, endowed by our Creator with the right to life, liberty, and the pursuit of happiness. These words form the heart of what Reverend Dr. Martin Luther King, Jr., called the "promissory note to which every American was to fall heir." The celebration of Juneteenth marks an important milestone in the hard-fought journey to make good on that promise for all Americans."
"This Juneteenth, we commit, as one Nation, to live true to our highest ideals and to build always toward a freer, stronger country that values the dignity and boundless potential of all Americans," the President concluded.
U.S. Attorney Jay Town announces resignation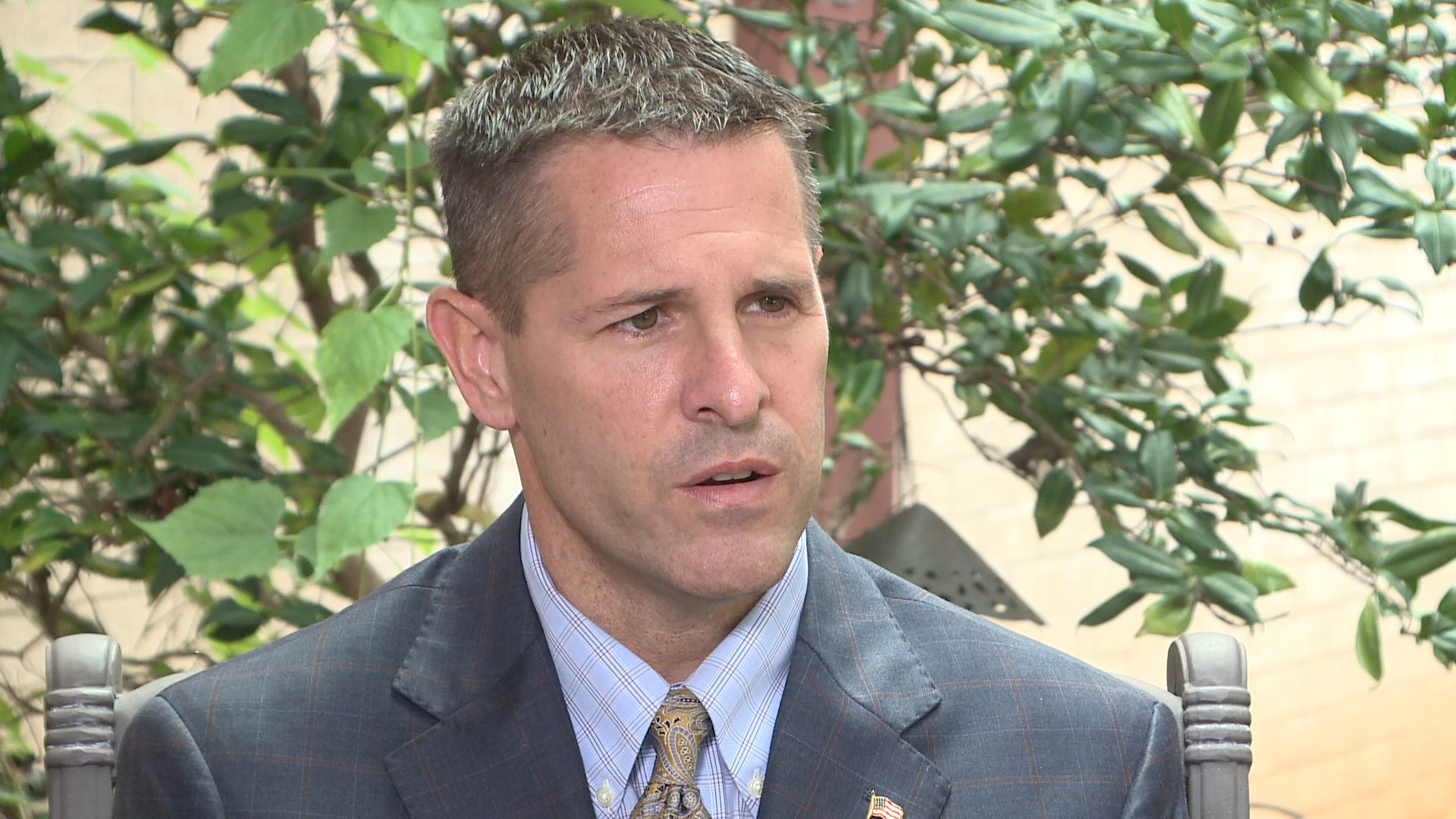 Jay Town, the U.S. attorney for the Northern District of Alabama, on Friday announced his resignation and plans to work at a Huntsville defense contractor and cybersecurity solutions company. 
Town's resignation will be effective Wednesday, July 15, according to a press release. 
"After much thoughtful prayer and great personal consideration, I have made the decision to resign as the United States Attorney of the Northern District of Alabama.  I have tendered my resignation to Attorney General William Barr. General Barr expressed his gratitude for my service to the Department of Justice and to the Northern District and, despite having hoped I would continue in my role, understood and respected my decision," Town said in a statement. 
"I am extremely grateful to President Trump, to whom I also tendered a letter, for his special trust and confidence in me to serve as the U.S. Attorney. It was an honor to be a part of this Administration with an unrivaled class of United States Attorneys from around the nation.  I will forever remain thankful to those who supported my nomination and my tenure as the U.S. Attorney," Town continued.
Town said his job with the unnamed Huntsville defense contractor and cybersecurity solutions company is to begin later this year, and the company is to announce his position "in a few weeks." 
"The Attorney General of the United States will announce my replacement in the coming days or weeks," Town said in the release.  
Town has served in his position since confirmation by the U.S. Senate in August 2017. Prior to that appointment, Town was a prosecutor in the Madison County District Attorney's office from 2005 until 2017.
Attorney General William Barr in a statement Friday offered gratitude for Town's three years of service. 
"Jay's leadership in his District has been immense.  His contributions to the Department of Justice have been extensive, especially his work on the China Initiative and most recently as a Working Group Chair on the President's Commission on Law Enforcement and the Administration of Justice. I appreciate his service to our nation and to the Justice Department, and I wish him the very best," Barr said in a statement.
The U.S. Justice Department in April 2019 notified Gov. Kay Ivey that the department's lengthy investigation into the state's prisons for men found systemic problems of violence, sexual assaults, drugs and corruption which are likely violations of the inmates' Constitutional protections from cruel and unusual punishment. 
Town's office leads the discussions between the U.S Department of Justice and the state on the prison conditions. 
Problems with violence, deaths and drugs in Alabama's overcrowded, understaffed prisons have not markedly improved in the year's since the U.S. Department of Justice released its report.