Alabama inmate's likely suicide at least the fifth this year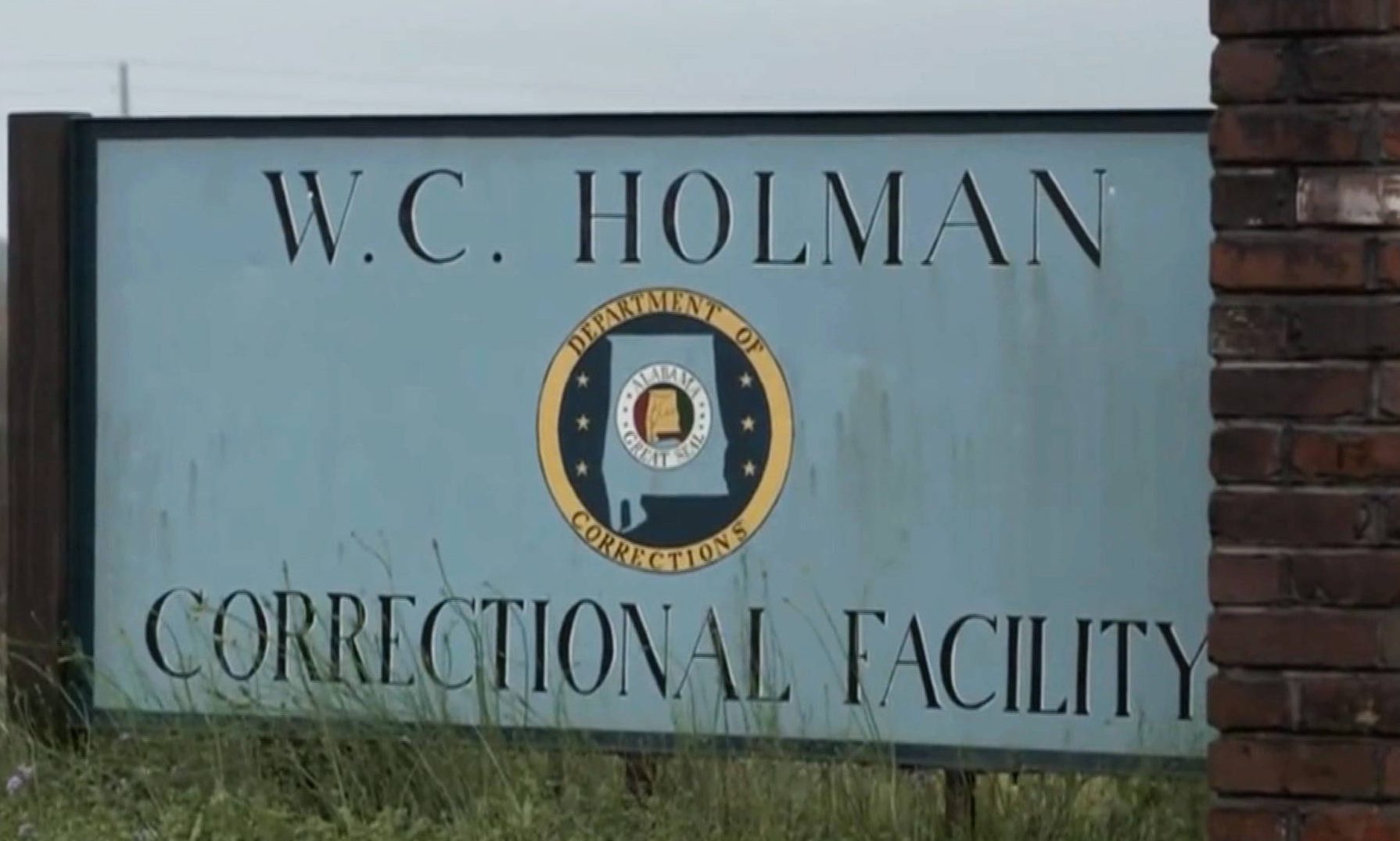 A man serving at the Holman Correctional Facility died May 15 of an apparent suicide, the Alabama Department of Corrections confirmed on Wednesday.
Jamal O'Neal Jackson, 29, was found unresponsive in his cell by prison officials on May 15, the department said in a message to APR. An investigation into his death is ongoing and the exact cause of death is pending at autopsy, the department said. Jackson was serving on Alabama's death row after a 2017 murder conviction.
Jackson's death is at least the fifth suspected suicide among those serving in Alabama prisons so far this year, according to the ACLU of Alabama's Campaign for Smart Justice. During 2019, there were at least eight suspected suicides among inmates in state facilities.
ADOC doesn't make it a practice of publicly disclosing inmate deaths unless a journalist learns of a death through other means and asks for verification.
There were at least 13 homicides among those serving in state prisons in 2019, and at least four suspected overdose deaths. So far this year there have been at least five homicides of inmates in Alabama prisons and four possible overdose deaths.
The U.S. Justice Department in April 2019 released a report detailing what federal investigators found were systemic problems of violence, sexual assaults, drugs, high levels of homicides and suicides and corruption in Alabama prisons.
ADOC continues to defend the department in a lawsuit filed by the Southern Poverty Law Center over mental health care and treatment of inmates in state prisons, arguing in the complaint that the department was indifferent to the health of those inmates, who were dying by suicide in greater and greater numbers.
ADOC is under a court order in that case to hire an additional 2,000 correctional officers by 2022.
U.S. District Judge Myron Thompson, who's presiding over the case, ordered ADOC to tell the court how the department planned to meet that deadline, noting in his order that over nine months the department added just more than 100 correctional officers, according to court records.
Thompson also noted that ADOC lost 46 supervisors over a one-year period, and had ordered the department to employ 500 supervisors by 2020.
William Lunsford, ADOC's attorney, in a response to Thompson's order on June 12, told the court that ADOC remains optimistic it can meet the hiring deadline and that the COVID-19 pandemic has hurt the department's ability to hire correctional officers.
ADOC has bolstered recruiting efforts and the state Legislature has boosted pay for correctional officers in order to attract more workers, Lunsford told the court in the filing.
"The State appreciates the Court's willingness to assist in its work to increase correctional staffing and supervisors with ADOC facilities. Since the entry of the Staffing Order, the State has developed the infrastructure to recruit, hire, onboard, and retain correctional staff and supervisors. Its efforts are bearing fruit," Lunsford told the court.
Seventh Alabama inmate dies after testing positive for COVID-19
A seventh Alabama inmate has died after testing positive for COVID-19, and the man is the second person from the infirmary at the Staton Correctional Facility to have tested positive for the virus and subsequently died. 
Daniel Everett, 74, died Tuesday after testing positive for coronavirus at a local hospital, the Alabama Department of Corrections announced in a press release Wednesday. Everett, who had been housed in Staton's infirmary due to previous illnesses, was tested after another inmate in the infirmary, 80-year-old Robert Stewart, tested positive for the virus and died on June 14. 
Coronavirus seems to be spreading among inmates and staff at Staton prison, where, as of Tuesday, there have been 17 confirmed cases among inmates and 23 among workers. That's more confirmed cases than in any other state prison. Tutwiler prison follows closely behind at 39 confirmed cases — 10 among inmates and 29 among employees, one of whom died.  
ADOC also announced that an inmate at St. Clair Correctional Facility, one at the Julia Tutwiler Prison for Women and another at Staton prison all tested positive for COVID-19, bringing the total confirmed coronavirus cases among state inmates to 68, 43 of which remain active, according to the department. 
Of the state's approximately 22,000 inmates, 329 had been tested as of Tuesday, according to ADOC. 
In addition to the new cases among inmates, ADOC said a worker at the Easterling Correctional Facility and an employee at the Alabama Corrections Academy tested positive for COVID-19. There have been 165 confirmed cases among ADOC staff, who are asked to self-report if they receive positive test results independently. ADOC has not offered free testing to staff. 
ADOC announced last week the first death of a prison worker, an employee at Tutwiler prison, who tested positive for COVID-19. 
Despite calls by Rep. Chris England, D-Tuscaloosa, and numerous criminal justice reform groups and advocates for incarcerated people for ADOC to increase COVID-19 testing and release as many of the very sick and older inmates as possible, who are more at risk from the virus, the department has not publicly indicated plans to do so. 
ADOC Commissioner Jeff Dunn in an op-ed published in the Alabama Daily News on Monday wrote that he believes the depiction by some of prisons as petri dishes for the virus is not entirely off base, and said that "an enclosed environment housing a disproportionately unhealthy population where social distancing is virtually impossible, coupled with COVID-19's highly contagious nature and long incubation period, creates a recipe for a potential health disaster if not managed correctly."
But Dunn wrote that handling the pandemic in prisons "cannot be reduced to simple conversations about testing data or be solved through the sudden release of unrehabilitated inmates back into society." 
As the confirmed coronavirus cases and deaths continue to increase in Alabama prisons, the virus is also surging outside prison fences and across the state. 
Alabama on Monday saw a new record number of patients in hospitals with COVID-19, and the number of new cases in the state has continued to reach record highs in recent days.