Alabama on Wednesday recorded the second-highest daily increase in COVID-19 cases since the pandemic began, signaling that the virus continues to spread throughout communities across the state, experts said. 
The state saw 954 new confirmed cases Wednesday, the highest daily new case count since the previous high of 1,014 on June 14. The state's 14-day average of new COVID-19 cases was also at a record high on Wednesday at 714 cases. 
"People are traveling more," said Dr. Molly Fleece, assistant professor of infectious diseases at UAB, talking to reporters in a press call on Wednesday about what she thinks is causing a spike in new cases. "I think there's a certain amount of COVID fatigue where people are hoping to go back to what was our previous normal." 
Fleece also noted that Mobile and Lee counties both also recorded record high daily new COVID-19 cases on Wednesday, and that Jefferson, Montgomery and Tuscaloosa counties continue to have high numbers of cases documented daily. 
As Mobile County continues to see record numbers of new COVID-19 cases, President Donald Trump plans to hold a rally at the Ladd-Peebles Stadium in Mobile in the coming days for Tommy Tuberville, who's running against former U.S. Attorney General Jeff Sessions, bidding for his old Senate seat back.
Two Trump staffers who attended Trump's indoor rally in Tulsa, Oklahoma on Saturday tested positive for COVID-19. A total of eight Trump staffers who worked on the Tulsa rally have tested positive for the virus.
Alabama also recorded 25 deaths from COVID-19 on Wednesday. Over the last two weeks 154 people statewide died from coronavirus, which is 17 percent of the state's total confirmed deaths from the virus of 879. More than 200 people have died from COVID-19 in June alone.

While the number of new reported cases continues to rise, the percent of tests that are positive also remains high, meaning the increase in cases isn't solely attributable to more testing. The 14-day rolling average of testing percent positivity was 11.6 percent. Two weeks ago the 14-day rolling average of percent positivity was 7.4 percent. 
Hospitalizations of those with COVID-19 also continue to rise. On Tuesday state hospitals were treating 680 coronavirus patients, the third highest daily patient count since the pandemic began. The seven-day rolling average of COVID-19 patients on Tuesday was at 659, the highest it's been since the beginning of the health crisis. The number of hospitalized COVID-19 patients on Wednesday statewide was 667. 
Fleece said health experts would expect to see more coronavirus cases as the public begins to frequent crowded restaurants, bars and beaches without wearing masks. 
"And this is where we can come back to how can we protect those around us, and how can we influence the number of cases that we will see in our state in the next couple of weeks," Fleece said. "And it's important to remember what we can do, and we can influence those numbers. First and foremost, wear a mask." 
Numerous studies have proven that wearing a mask in public reduces the spread of COVID-19, Fleece said, and doing so isn't just to protect the mask-wearer but those around the person as well.
"And even if we are around people who are young, and, in theory, healthy, it's important to keep in mind who they might be around, whether they have older parents or immunocompromised friends or family that they see," Fleece said. "So by protecting them we are in essence protecting their loved ones as well." 
Fleece urged the public that as they consider summer plans to think about going to places that aren't crowded or confined indoors where the virus is more easily spread. 
Fleece also noted that researchers know that there is the potential for lasting lung damage from COVID-19 even after a person has recovered from an active case virus, and she dispelled the rumor that warm weather might slow the virus's spread. 
The areas of the U.S. that are seeing record numbers of new coronavirus cases are in the West and the Southeast, which are also the warmest, Fleece said. 
"There are also record numbers throughout Latin and South America as well, which certainly is very warm at this time of year, so unfortunately that's not the case," Fleece said of the theory that warm weather can reduce COVID-19 transmissions. 
"And we shouldn't rely on the warmer weather as being what helps us out during this pandemic. Instead, we need to rely on what we can do to try and limit transmission in our communities," Fleece said. 
Alabama is now on the lists of at least two states that require residents who travel to Alabama to quarantine for two weeks upon return, due to the state's surge in COVID-19 cases. New York and Kansas both have Alabama on those states' quarantine lists.
Study: Those with COVID twice as likely to have dined in restaurants
"Masks cannot be effectively worn while eating and drinking, whereas shopping and numerous other indoor activities do not preclude mask use," the study notes.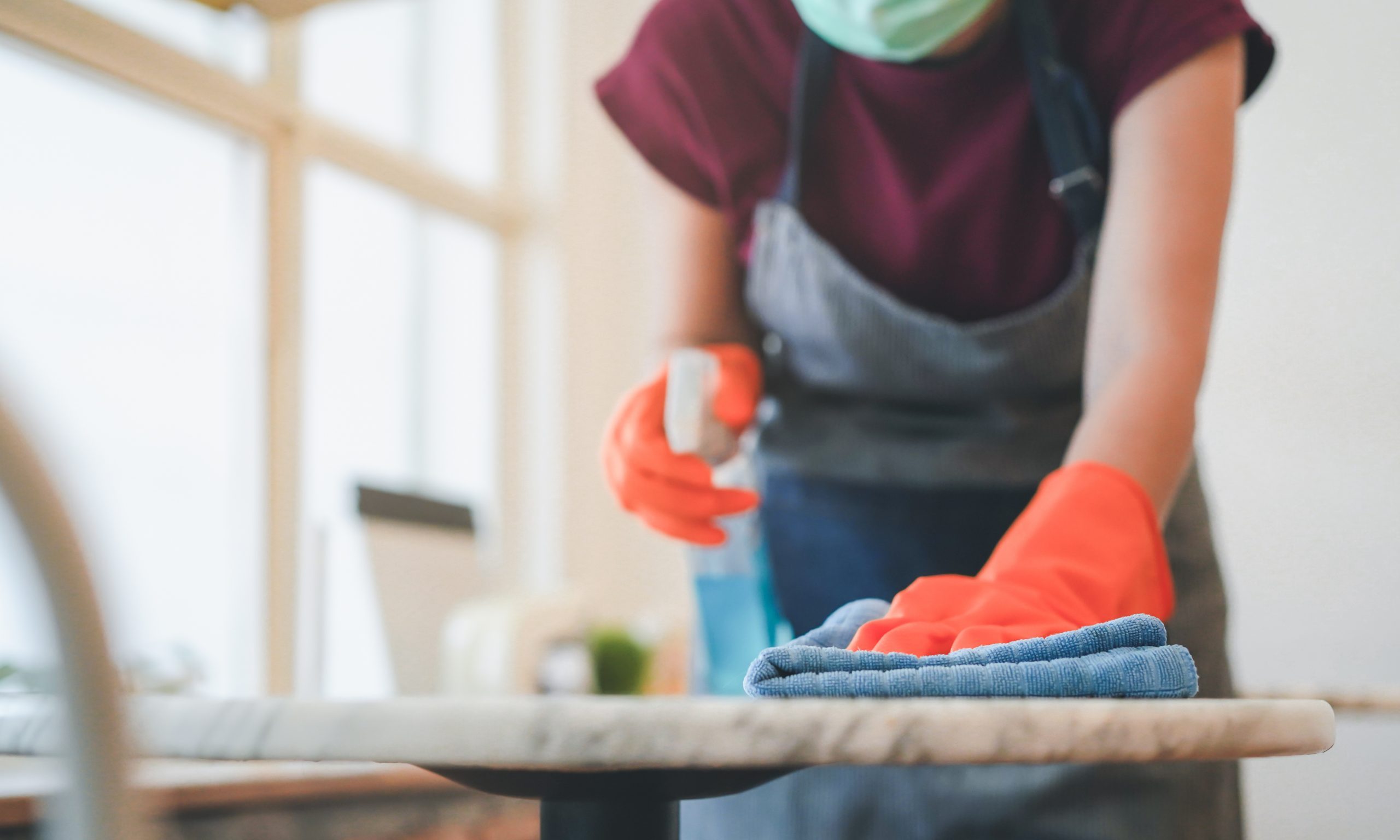 A recent study by the Centers for Disease Control and Prevention found that adults who tested positive for COVID-19 were twice as likely to have eaten in restaurants, which builds upon known factors about how the disease is transmitted, experts say, but the study has limitations.
The study surveyed 314 adults in 10 states and found that those who tested positive for COVID-19 were twice as likely to have eaten at restaurants within the previous 14 days. Researchers found that there was no significant difference between those who tested both positive and negative and who said they had gone to gyms, coffee shops, used public transportation or had family gatherings.
"Masks cannot be effectively worn while eating and drinking, whereas shopping and numerous other indoor activities do not preclude mask use," the study notes.
Dr. Bertha Hidalgo, an epidemiologist and associate professor at UAB's School of Public Health, told APR on Wednesday that the study lends evidence to what the medical community knows are potential risks for contracting COVID-19, which include being indoors and unmasked, but there are nuances to each of those activities that can either increase or decrease that risk.
The study did not differentiate between indoor and outdoor dining, and infectious disease experts say being outdoors decreases the risk of contracting COVID-19.
"It's also hard to know what policies are in place where these people were recruited from for this study," Hidalgo said. "Whether they're required to be masked or if there's a decreased capacity in a restaurant."
Monica Aswani, assistant professor at UAB's School of Health Professions, said she would be cautious about interpreting the study through a causal lens.
"People who are willing to dine in restaurants are also likely to engage in other risky behaviors, such as not wearing masks. Since this is a survey, there is not enough evidence to suggest that the source of exposure was restaurants without contact tracing to supplement it," Aswani said. "Likewise, respondents may have misreported their behaviors, given the sensitive nature of the questions. The authors note this as a limitation and highlight how participants were aware of their Covid-19 test results, which may have influenced how they responded."
Aswani also noted that the questions about dining did not differentiate between indoor versus outdoor seating, "which represent different levels of risk to exposure."
"Participants who visited a restaurant on at least one occasion, regardless of the frequency, are also considered similar. Consequently, in the two weeks before they felt ill, someone who dined on a restaurant patio once and someone who ate indoors at five different restaurants are indistinguishable in their data," Aswani said.
Hidalgo said that while there are clear limitations to the CDC's study, the findings do back up what the medical community knows about the transmission of the disease.
"I would very much look at this from the big picture perspective, and say we know that indoor activities are an increased risk for COVID-19. This study lends evidence to that," Hidalgo said.