Huntsville Airport launches Airport Artway and Community Art Wall Series Two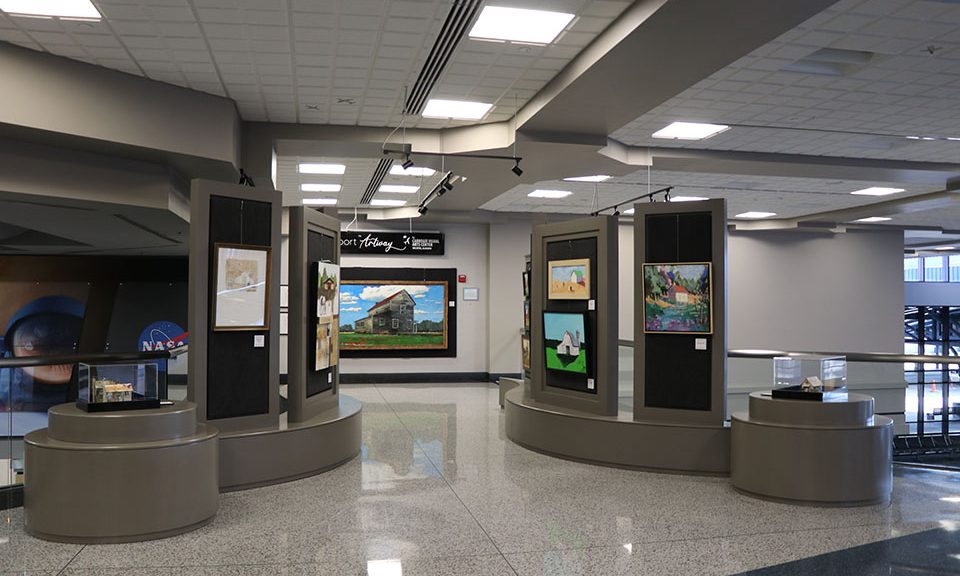 The Huntsville Airport announced earlier this month that the Community Art wall has expanded to both sides of the breezeway that connects the airport to the parking garage on the second level.
This area displays art created by budding artists in the North Alabama community and is a reminder that anyone can be an artist. This quarter the Community Art Wall is featuring a series entitled "Visit North Alabama" with works from the Pictures of Hope Program based out of Scottsboro.
Pictures of Hope is an art program developed by Jackson County Drug Court and Family Wellness Court, along with artist Sonya Clemons, to benefit the Recovery Community in Jackson County. To learn more visit their website: https://jacksoncountydrugcourt.org/.
"The Airport Artway and Community Art Wall is a quality of life initiative showcased at Huntsville International Airport," economic developer Nicole Jones said in a statement. "Students from the Pictures of Hope family wellness program contributed to this quarter's featured pieces on the Community Art Wall. Pictures of Hope, a voluntary program administered through the Jackson County Drug Court, has an 85 percent drug recovery success rate. It is a blessing to have local artist Sonya Clemons assist students in developing their talents amidst their road to recovery."
The Huntsville International Airport has an ongoing partnership with the Carnegie Visual Arts Center in Decatur. The program features professional and budding artists from across the Tennessee Valley community. The Airport Artway and Community Art Wall exhibits are available for viewing anytime free of charge. This series will be featured for online viewing to abide by social distancing guidelines.
The Airport Artway is a quarterly exhibit displayed on the second floor of Huntsville International Airport's terminal building. This area is located just above the airline ticket counters and baggage claim.
Rebecca Burns is the Airport Artway Exhibit Coordinator. The current series brought works from local artists and artists from Franklin, TN. This series explores farmhouse architecture. This series will be available for viewing until September 13th.
Due to concerns over COVID-19, which has already killed 879 Alabamians through Wednesday, there will not be an artist reception for the public to meet the artists. You can view this series online at: https://www.carnegiearts.org/ or check it out in person if you are flying in or out of the Huntsville International Airport in the coming months.
Of the four major cities in Alabama, Huntsville is the only one experiencing significant growth and is expected to be the largest municipality in the state within three years.
Vaccines should protect against mutated strains of coronavirus
Public health experts say it will be some time before vaccines are available to the wider public.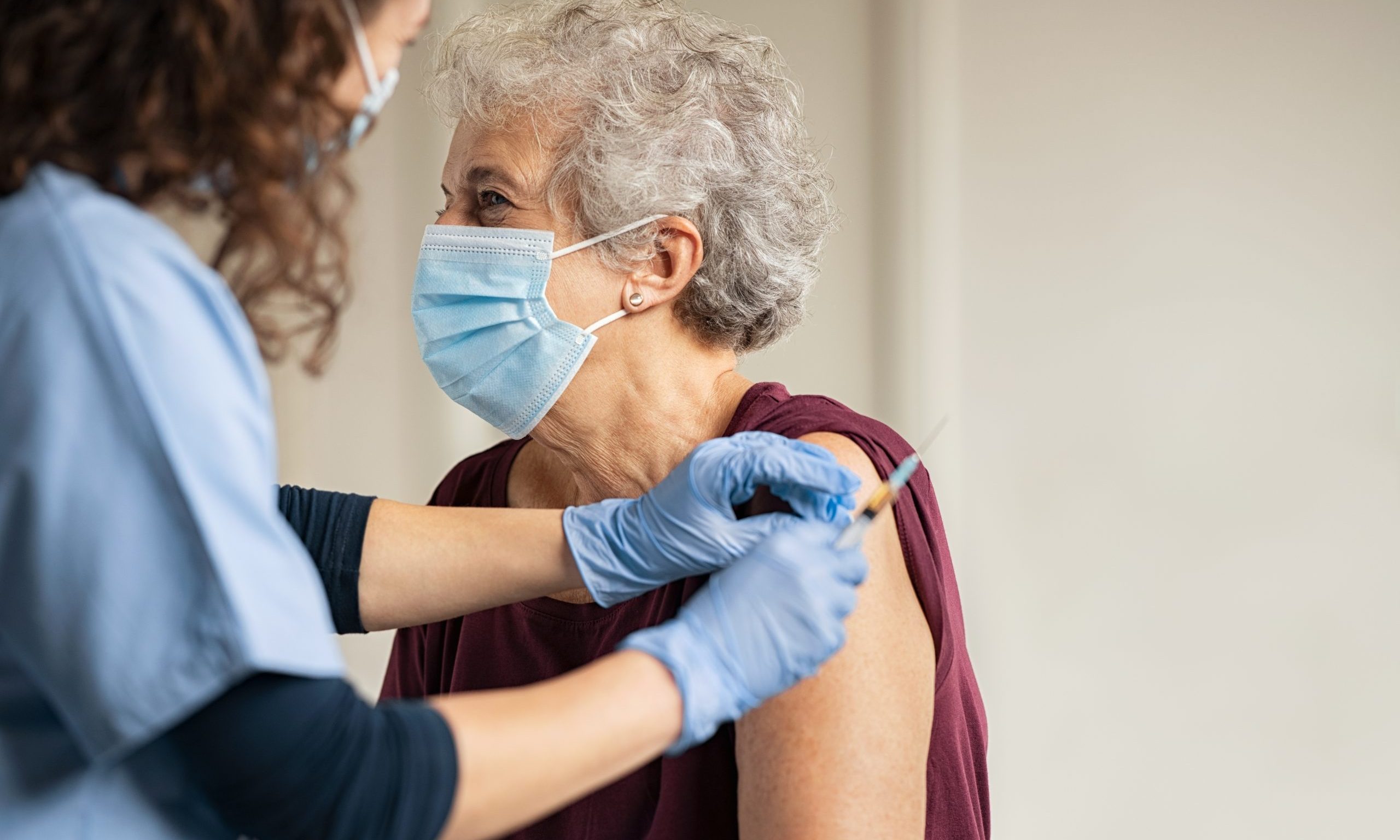 Multiple vaccines for COVID-19 are in clinical trials, and one has already applied for emergency use authorization, but how good will those vaccines be against a mutating coronavirus? A UAB doctor says they'll do just fine. 
Dr. Rachael Lee, UAB's hospital epidemiologist, told reporters earlier this week that there have been small genetic mutations in COVID-19. What researchers are seeing in the virus here is slightly different than what's seen in the virus in China, she said. 
"But luckily the way that these vaccines have been created, specifically the mRNA vaccines, is an area that is the same for all of these viruses," Lee said, referring to the new type of vaccine known as mRNA, which uses genetic material, rather than a weakened or inactive germ, to trigger an immune response. 
The U.S. Food And Drug Administration is to review the drug company Pfizer's vaccine on Dec. 10. Pfizer's vaccine is an mRNA vaccine, as is a vaccine produced by the drug maker Moderna, which is expected to also soon apply for emergency use approval. 
"I think that is incredibly good news, that even though we may see some slight mutations,  we should have a vaccine that should cover all of those different mutations," Lee said. 
Researchers at the University of North Carolina at Chapel Hill and the University of Wisconsin-Madison found in a recent study, published in the journal Science, that COVID-19 has mutated in ways that make it spread much more easily, but the mutation may also make it more susceptible to vaccines. 
In a separate study, researchers with the Commonwealth Scientific and Industrial Research Organisation found that while most vaccines were modeled after an earlier strain of COVID-19, they found no evidence that the vaccines wouldn't provide the same immunity response for the new, more dominant strain. 
"This brings the world one step closer to a safe and effective vaccine to protect people and save lives," said CSIRO chief executive Dr. Larry Marshall, according to Science Daily. 
While it may not be long before vaccines begin to be shipped to states, public health experts warn it will be some time before vaccines are available to the wider public. Scarce supplies at first will be allocated for those at greatest risk, including health care workers who are regularly exposed to coronavirus patients, and the elderly and ill. 
Alabama State Health Officer Dr. Scott Harris, speaking to APR last week, urged the public to continue wearing masks and practicing social distancing for many more months, as the department works to make the vaccines more widely available.
"Just because the first shots are rolling out doesn't mean it's time to stop doing everything we've been trying to get people to do for months. It's not going to be widely available for a little while," Harris said.