Madison County mask order goes into effect Tuesday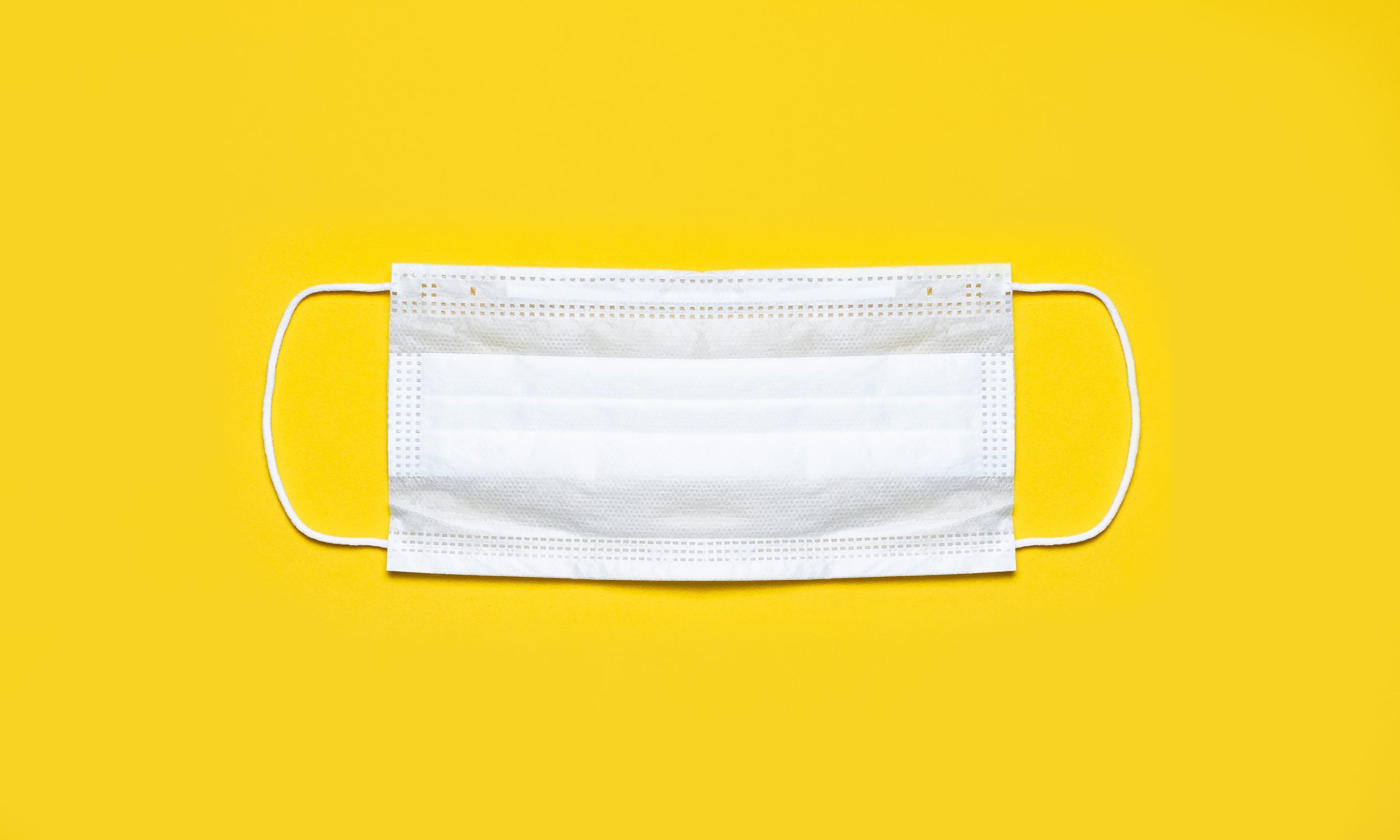 Madison County's health officer issued a face mask order to slow the spread of COVID-19, which goes into effect Tuesday at 5 p.m. 
Madison County Health Officer Dr. Karen Landers, who also serves as the assistant state health officer, issued the order, which requires those over the age of 2 to wear masks in businesses or venues open to the public, while on public transportation, in outdoor areas open to the public where 10 or more people are gathered and where maintaining 6 feet of distance from others is not possible. 
"We need to do all we can to limit the spread of COVID-19," State Health Officer Dr. Scott Harris said in a statement. "Until we have a vaccine or treatment for COVID-19, wearing a face covering in public is a key measure we have available to prevent transmission of the virus."
Huntsville Mayor Tommy Battle in a statement expressed support for the mask order. Madison County now joins Jefferson County, Montgomery, Mobile and Selma in requiring masks while in public. 
"This is a simple math problem. Since June 16, the number of positive cases in Madison County has tripled, and the number of hospitalizations has increased 660 percent," Battle said in the statement. "We need to take precautionary measures, such as wearing face covers, distancing 6 feet, and handwashing to provide a safe environment for our citizens." ​​
Madison Mayor Paul Finley also noted the surging cases and said he supports the order. 
"Since day one, we as elected officials have said we would work to find the balance of personal versus economic health. While personal responsibility is still paramount, our dramatic rising numbers dictate this step be taken to continue to support all citizens' safety," Finley said in a statement. 
Medical experts believe COVID-19 is most often spread when an infected person, with or without symptoms, talks, coughs or sneezes. Studies have shown that wearing masks reduces transmission of coronavirus.
Other exceptions to Madison County's mask order include:
Persons while eating or drinking.

Patients in examination rooms of medical offices, dental offices, clinics or hospitals where their examination of the mouth or nasal area is necessary.

Customers receiving haircare services, temporary removal of face coverings when needed to provide haircare.

Occasions when wearing a face covering poses a significant mental or physical health, safety or security risk. These include worksite risks.

Indoor athletic facilities. Patrons are not required to wear face coverings while actively participating in permitted athletic activities, but employees in regular interaction with patrons are required to wear face coverings or masks.

Private clubs and gatherings not open to the public and where a consistent 6-foot distance between persons from different households is maintained.
"Although not mandated, face coverings are strongly recommended for congregants at worship services and for situations where people from different households are unable to or unlikely to maintain a distance of 6 feet from each other," the department said in a statement on the order.

This is a simple math problem. Since June 16, the number of positive cases in Madison County has tripled, and the number of hospitalizations has increased 660 percent."
Parents must ensure children over 2 years old wear masks in public, and childcare establishments and schools are to develop their face covering policies and procedures, according to the department.

The order also mandates that businesses and venues open to the public provide a notice stating that face coverings are required inside, and signage is required at all public entrances. 
"Wearing a face covering can help keep family, co-workers, and community safe," Harris said. "This is the simplest act of kindness you can take for yourself, your family and your community, especially for those who are at high risk of contracting the virus."
The Alabama Department of Public Health advises these actions to prevent the spread of COVID-19:
Wash your hands frequently with soap and water for 20 seconds

Social distance by staying 6 feet away from others

Avoid people who are sick

Stay home if you can; work remotely if possible

Cover your mouth and nose with a face covering when around others

Cover coughs and sneezes

Clean and disinfect frequently touched surfaces

Monitor your health
Alabama's spike in daily COVID-19 deaths Tuesday result of process delays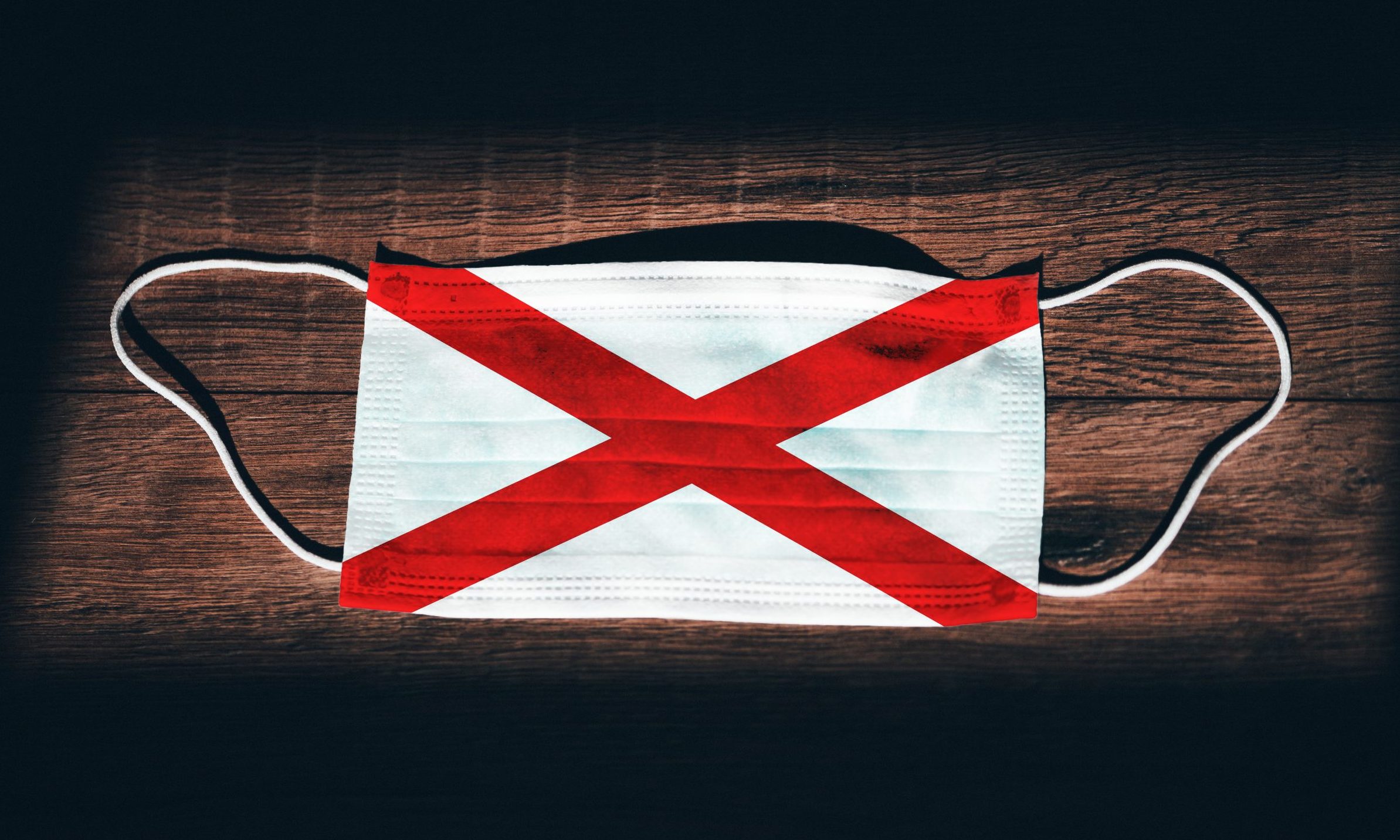 The Alabama Department of Public Health on Tuesday recorded 48 new COVID-19 deaths in the state, bringing the total number of coronavirus deaths over the last two weeks to 335, the third-highest two-week total since the start of the pandemic.
In June, at least 296 Alabamians died from coronavirus, the Alabama Department of Public Health reported, and in July there were 605 COVID-19 deaths, the most recorded in any month since the pandemic began. This summer, Alabama's death count from the disease skyrocketed after periods of relatively flat daily death counts.
But Tuesday's jump in single day reported deaths was the result of a delay in the process of collecting and reviewing necessary medical records, laboratory data and other information, and not a reflection of an overall increase in deaths, said Dr. Karen Landers with the Alabama Department of Public Health, in a message to APR on Tuesday.
The daily number of new confirmed COVID-19 cases, and the state's seven-and 14-day averages of news cases, have been on the decline since late July, but daily testing numbers have been all over the map from day to day. The state's seven-day average of new daily tests was at 8,611 on Tuesday, after five straight days in late July when the state was recording seven-day averages of new daily tests of more than 10,000.
ADPH on Monday announced that software vendor problems had thrown off some of the department's COVID-19 testing numbers, and that the problem had been fixed and some lab data was being inputted into the system.
Meanwhile, ADPH on July 31 said the state was experiencing a rash of problems surrounding COVID-19 testing that was resulting in an average of seven days to get results, which public health experts have said renders the results nearly worthless.
The department said the lengthier turnaround time for test results is due to supply chain problems with test reagents, more demand for coronavirus tests nationwide, "and in some cases, increased numbers of unnecessary tests."
ADPH spokesman Ryan Easterling, in a response to APR's questions about the fluctuating daily test numbers, on Tuesday wrote in a message that many factors affect both the reporting and result times for COVID-19 tests, and that multiple entities are conducting coronavirus testing in Alabama, including commercial laboratories, clinical laboratories and ADPH's one lab. Some doctor's offices, urgent cares, hospital emergency rooms and Long Term Care facilities are also conducting rapid COVID-19 tests, he said.
"Some new laboratories or entities who have previously not been accustomed to reporting notifiable disease results are having to report, which requires their understanding the requirements and methods of electronic reporting," Easterling said. "Ongoing supply chain issues, such as reagents and consumables necessary for testing, occur periodically and reduce turn around for testing."
COVID-19 hospitalizations statewide have remained high since the state hit a record 1,642 hospitalized coronavirus patients on July 30. On Tuesday, there were 1,506 hospitalized COVID-19 patients across Alabama, ADPH reported, and the state's seven-day average of hospitalizations was at 1,553 which was just slightly below the record high of 1,590 on Aug. 2.
The percent of COVID-19 tests that are positive – a sign that helps determine the current extent of the spread of the disease – began to dip slightly at the start of August, but it remains well above the five percent positivity rate that public health experts say it needs to be to ensure enough testing is being done and cases aren't going undetected.
Alabama's 14-day average of percent positivity on Tuesday was 16 percent, down from 18 percent a week before.
Gov. Kay Ivey issued a statewide mask order on July 15, and it can take weeks before seeing whether such a requirement is having an impact on the spread of the virus, public health officials have said.
There's concern, however, that as the state's K-12 schools and universities continue to reopen in the coming days, outbreaks could pop up across the state, sparking another wave of new COVID-19 cases, hospitalizations and deaths.