Moore, Coleman campaigns spar after Roby endorses Coleman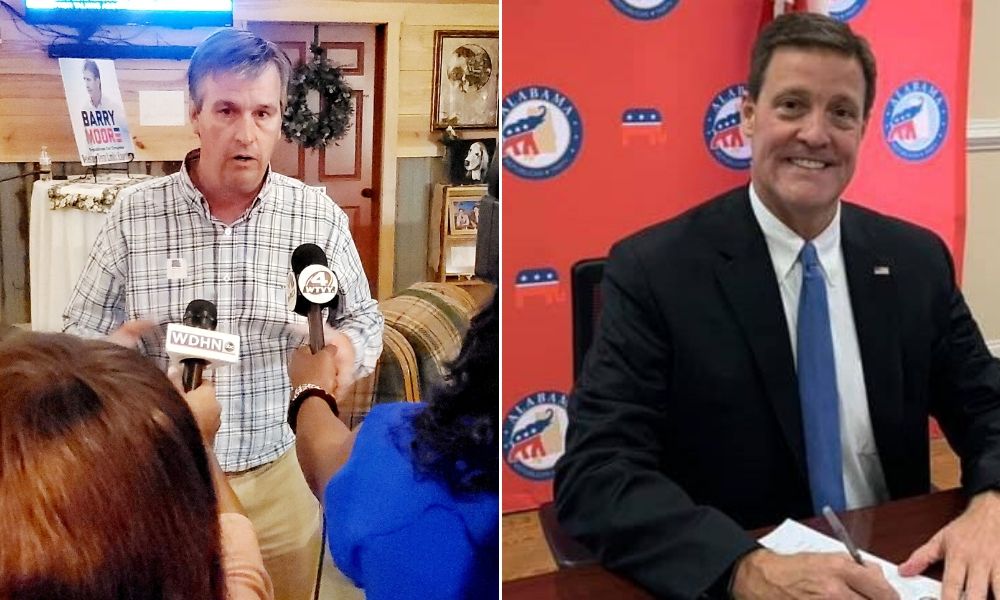 Incumbent Congresswoman Martha Roby on Thursday endorsed Dothan businessman Jeff Coleman in Tuesday's Republican primary runoff. Barry Moore, who challenged Roby's re-election in the 2018 Republican primary, dismissed the endorsement.
"I fully support Jeff Coleman to be our next Congressman," Roby said in a statement. "Jeff Coleman is a businessman who supports cutting government regulation and lowering taxes to help grow a strong economy. Jeff strongly supports our men and women serving in uniform, as well as our veterans. The Second District needs someone who will support our interests right here in southeast Alabama, particularly our farmers. Jeff will do just that. He'll get results for Alabama."
Former State Rep. Barry Moore (R-Enterprise) said in a statement: "While we appreciate Martha's service, let's remember that she has been part of the establishment in Washington for a long time–the same swamp President Trump has been trying to drain. The people of District 2 will always remember that Martha Roby turned her back on Donald Trump when he needed us most. She was the first member of Congress to draft a letter asking him to drop out of the Presidential race. That is something that we will never forget. President Trump needs our support. Can we really trust Roby/Coleman for that?"
"I am proud to be endorsed by The House Freedom Fund, the PAC of the House Freedom Caucus," Moore continued. "The members of the Freedom Caucus are considered the President's closest advisors in the House and they have been leading the conservative fight in Congress. The voter's choice is the same old swamp with Coleman or Barry Moore, who is supported by the most Conservative group in Congress. I look forward to representing the people of District 2 and I am thankful for their support."
The Coleman campaign responded to Moore's response.
Coleman campaign manager Dalton Dismukes said, "Mr. Moore cites Representative Roby's service as "she has been part of the establishment in Washington for a long time" as she served five terms. This is interesting because in the Tuesday WTVY Debate, Mr. Moore, when pressed about his support of term limits and how long he would stay went on to say he would serve "maybe 10 years–five terms" Just seems hypocritical and inconsistent."
"Mr. Moore also cites Rep. Roby's past with President Trump saying Rep. Roby was part of, "The same swamp President Trump has been trying to drain." But he didn't mention that President Trump actually endorsed Rep. Roby in 2018 when he tweeted, "I fully endorse Martha for Alabama 2nd Congressional District!," Dismukes added. "Lastly, and arguably most importantly, Mr. Moore is quoted as saying, "The people of District 2 will always remember when Martha Roby turned her back on Donald Trump when he needed us most." Yet he is proud to be endorsed by Club for Growth who spent $7,000,000 against Trump the very same year and the very same election."
Club for Growth PAC is supporting Moore as well as Senate candidate Tommy Tuberville and First Congressional candidate Bill Hightower in Tuesday's Republican primary runoff.
Coleman has been endorsed by the Business Council of Alabama, the U.S. Chamber of Commerce, and the Alabama Farmer's Federation.
Alabama GOP chair says Harris "drags the Democrats' ticket even further to the left"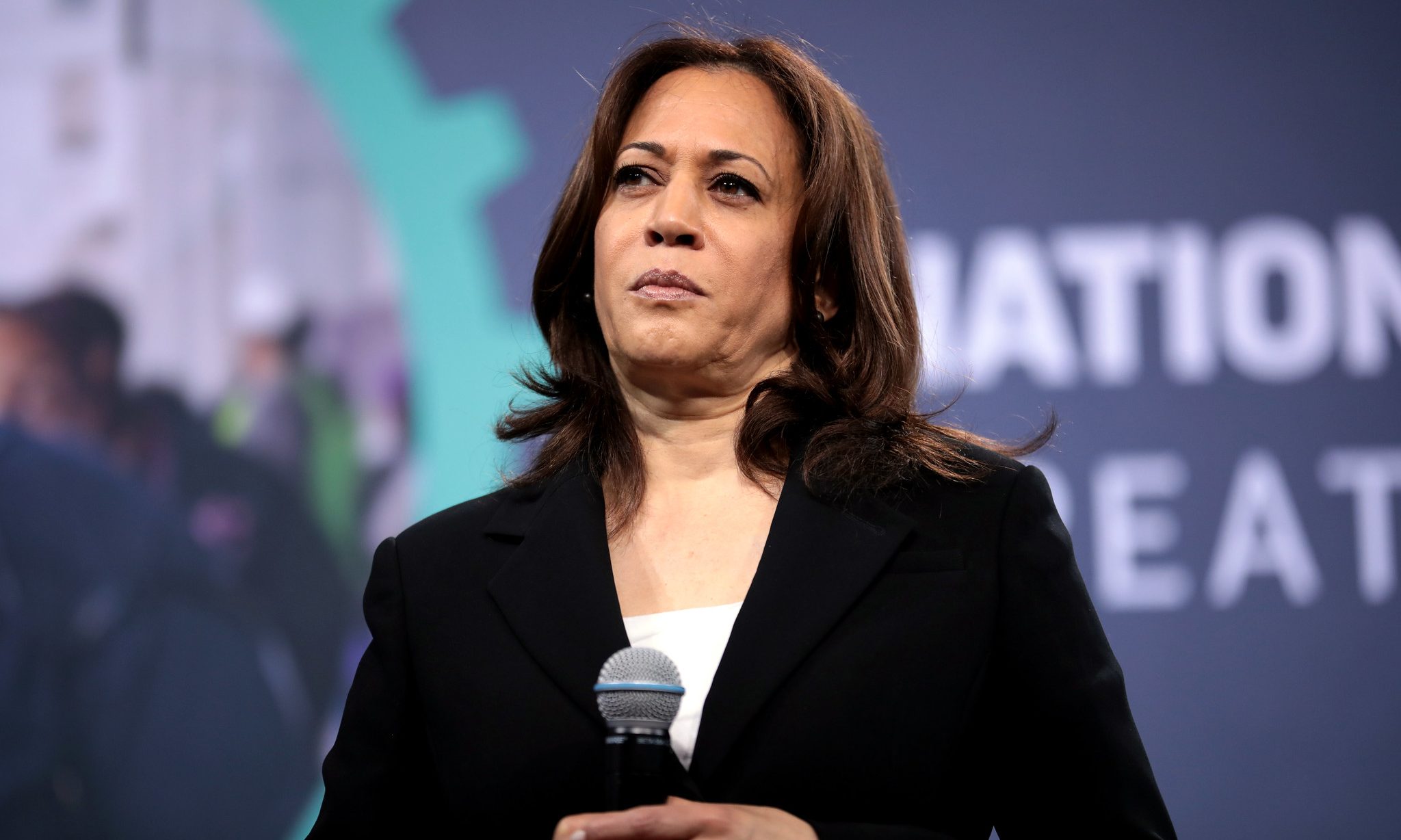 Tuesday, Alabama Republican Party Chairman Terry Lathan released a statement critical of presumed Democratic presidential nominee former Vice President Joe Biden's choice of U.S. Senator Kamala Harris (D-California) as his running mate in the November 3 general election. Biden announced the pick to supporters via text message.
"Joe Biden's VP pick drags the Democrats' ticket even further to the left," Lathan charged. "Kamala Harris was the first proud co-sponsor Bernie's Medicare for All government healthcare takeover. She's applauded efforts to defund the police and even led the charge to block meaningful police reform in the Senate. She even wants to use the federal government to ban plastic straws and to control what we eat – a move that would devastate the U.S. dairy and beef industries – all in the name of 'climate change'."
"We look forward to the clear contrast in policies in the Vice Presidential debate with Mike Pence and Senator Harris," Lathan concluded. "It will be a true mirror of the obtuse plans the Democrats want for our nation. This ticket does not represent the values of the American people. They will see through all bogus attempts by the Democrats who will pretend to move to the center. They will fail, as their policies have, and America will vote to re-elect President Trump on November 3rd."
Republican National Committee Chair Ronna Romney McDaniel similarly blasted the decision.
"A hiding, diminished, & incoherent Biden didn't just select a VP candidate, he chose the person who will actually be in charge if he were somehow able to win," Chair McDaniel said. "Harris' radical policies may be popular among liberals, but they are well outside the mainstream for most Americans."
"Kamala Harris' extreme positions, from raising taxes to abolishing private health insurance to comparing law enforcement officials to the KKK, show that the left-wing mob is controlling Joe Biden's candidacy, just like they would control him as president," McDaniel concluded.
Harris is a U.S. Senator, former 2020 presidential candidate, and former California Attorney General. Her father is an immigrant from Jamaica and her mother is an immigrant from India. She identifies as Black and is the first non-White woman to be on a major party presidential ticket. Harris is the fourth woman to appear on a major party presidential ticket. The previous nominees: 1984 Democratic VP candidate Geraldine Ferraro, 2008 Republican VP candidate Sara Palin, 2016 Democratic presidential candidate Hillary Clinton all lost in the general election.
Current Vice President Mike Pence is expected to return as President Trump's running mate.
Biden is expected to make a joint appearance with Harris on Wednesday in Delaware.
Polls taken prior to the Harris pick show Biden with a significant lead in polling, both nationally and in several key swing states. Alabama is expected to support Trump by a large margin.