Opinion | Science is hard for Alabama, Del Marsh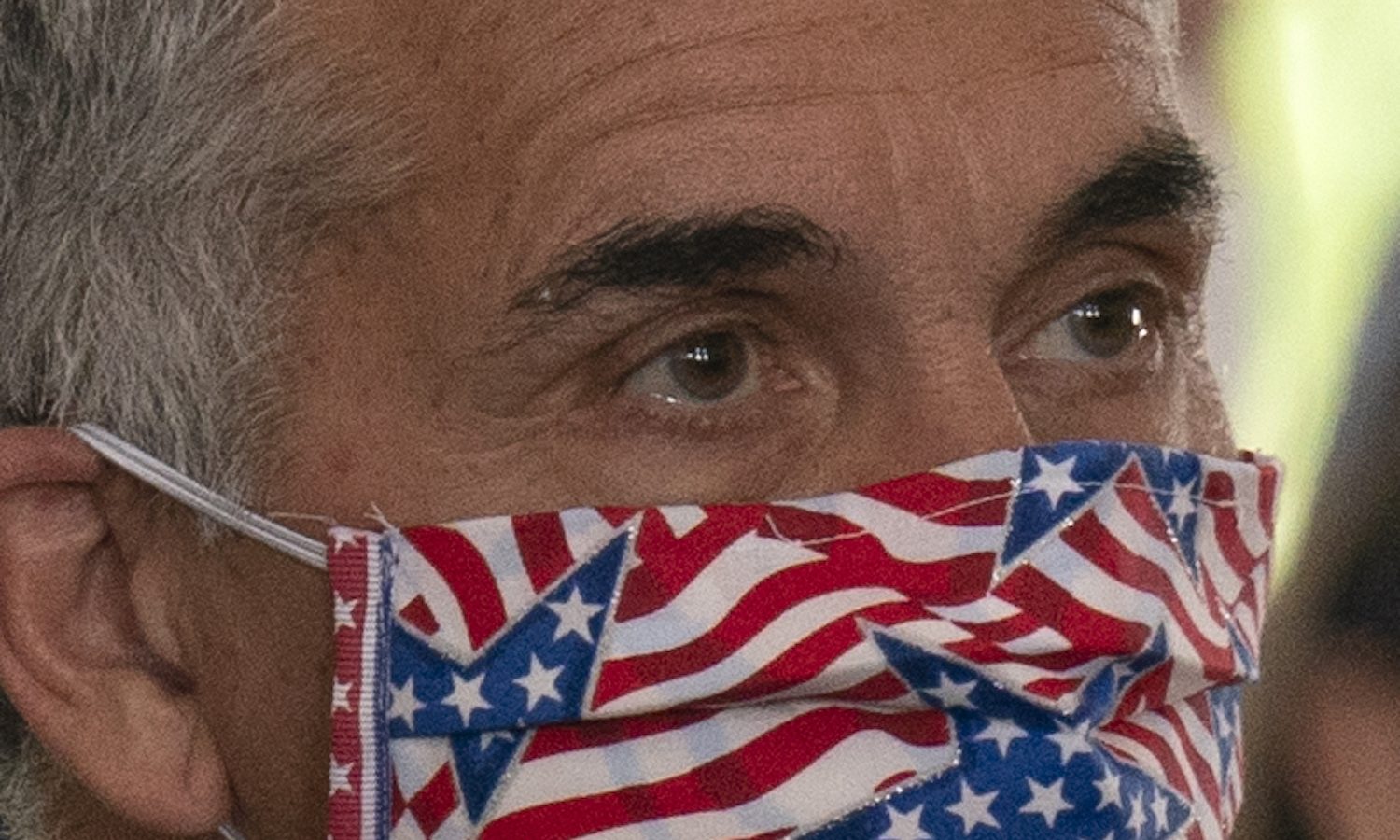 On a good day in Alabama, science is not our friend. On bad days, during complicated, scary times, when science and medicine are confusing and offering hard solutions to tough problems, watching our people try to science is like watching a monkey fold a fitted sheet. 
Such has been the case in the days of COVID-19, when this state's conservative leadership has been bamboozled by the great invisible enemy and left choosing between letting thousands die or potentially losing money and jobs.
Which is really no choice at all for them, even though they did pretend for a week. 
In reality, the actual choice for Alabama leadership has been what it always is: A choice between Option 1, which is supported by facts and science and experts and data, and Option 2: What they really want to believe, regardless of facts and data and science and experts. 
You can probably guess which way the majority has gone. 
We were one of the first states to "reopen" our economy, and despite skyrocketing new cases and hospitalizations, Gov. Kay Ivey has refused to reassert any restrictions that were lifted. Bars are still open. Restaurants are serving dine-in customers. 
It's like life is going on just fine. Even though more than 1,000 people have died in less than five months, and hundreds more are packed into Alabama hospitals with a life-threatening virus. 
Still, our politicians are clinging to the dumbest of beliefs and are actively pushing debunked theories that they really want to believe despite no evidence or even evidence to the contrary. 
Like Senate President Del Marsh, who, when asked Thursday about Alabama's trend of record-breaking numbers of new cases, said he hopes more people get coronavirus because "we start reaching an immunity the more people who have it and get through it." 
Sen. Del Marsh (R) Anniston, says he wants to see more people get #coronavirus to build up an immunity. I asked was he concerned about Alabama's latest surge in cases. pic.twitter.com/omb2GVg9Ev

— Reshad Hudson (@ReshadHudson) July 9, 2020
Now, as much as it warms my heart to hear an Alabama conservative embrace evolution, Marsh is, in fact, wrong. Not only is there little evidence pointing to effective "herd immunity," but there is evidence indicating that the theory is completely incorrect. 
Sweden, which was the most often cited example by your idiot friends on Facebook, tried the whole "herd immunity" approach. It shut down nothing. Let people have their freedoms. Didn't impose any requirements for masks. It was hailed as a beacon of light by the far-right nuts. 
Fox News isn't airing those puff pieces anymore. 
Sweden has turned into the world's cautionary tale. Deaths in the country are 40 percent higher than in the US. They're significantly higher than in neighboring countries. And Sweden's economy has been hammered, just like everyone else's economy. 
So, if you're scoring at home, Sweden got all the economic catastrophe plus an off-the-charts death rate. 
Which is what Del Marsh apparently wants for Alabama. Or maybe he doesn't know what he wants, because shortly after saying that he hopes a bunch more people get coronavirus, he also said that he doesn't want anymore deaths. Which is a lot like saying you want a bunch more ice cream but no more calories. 
Of course, the real problem in all of this is that we've handled this crisis — both here in Alabama and at the federal level — in the same manner in which Republicans handle everything: As if there are only two, stark options and no middle ground. 
Because there's simply no way we could both open businesses and impose meaningful limitations that scientists and doctors tell us help stop the spread of the virus. There's no way we could allow some businesses to open while keeping other shuttered (and providing those closed businesses with needed money for survival). There's no way we could have opened up things like beaches and parks — things that science and doctors tell us are unlikely to contribute to spread — while simultaneously preventing dine-in eating at beach restaurants or shutting down entertainment businesses, like nightclubs and bars. 
No, much easier to tell everyone to get the virus and hope for the best. 
What Marsh said Thursday is dangerous and dumb. He should be condemned for it. And when this is all over, and we're counting our dead, his words, and the failed GOP leadership through this crisis should be remembered. 
Because they contributed to this catastrophe.
Opinion | The nothingness of Tommy Tuberville
There is no reason to vote for Tuberville for anything, much less for one of Alabama's two Senate seats. There never has been, and through two years of campaigning, he's never given you a reason. Because Tommy Tuberville has never truly said anything at all.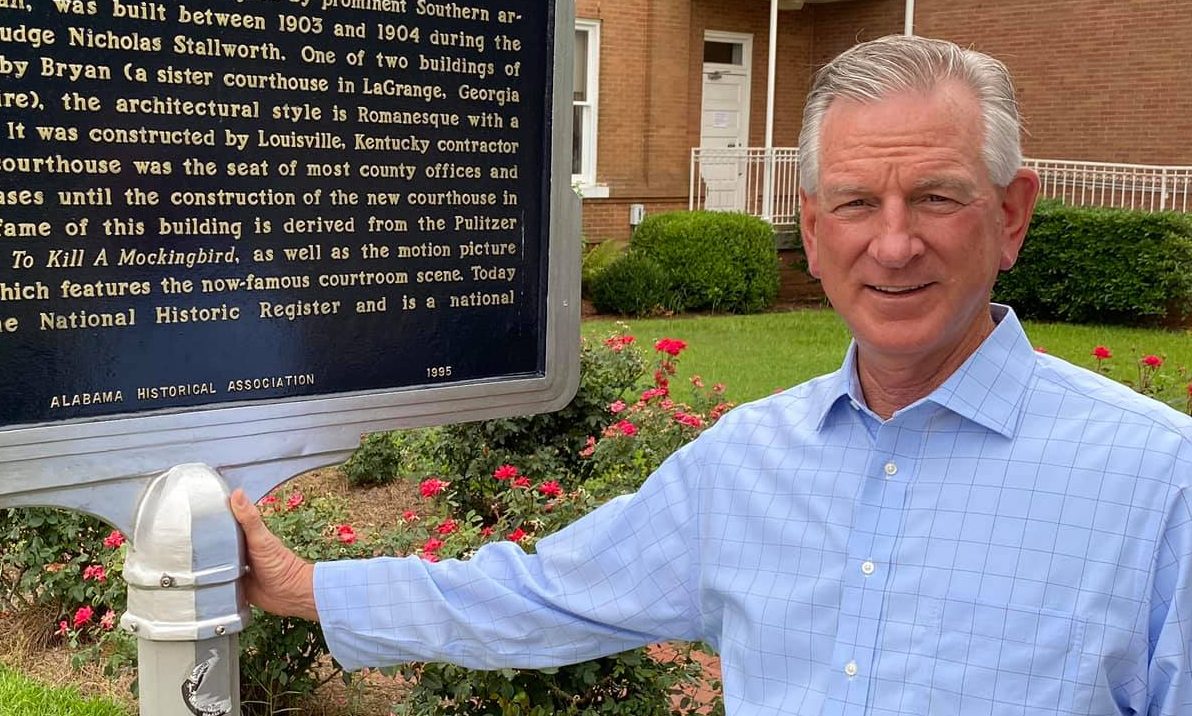 There is no reason to vote for Tommy Tuberville. This is not partisan rhetoric. This is not even an opinion. It's a fact. Through more than a year of campaigning and barbecue lunches and meet-and-greets and Sunrise Club breakfasts and ALFA dinners, Tommy Tuberville has never — not one single time — provided you with his solution to anything. 
I know this because I've listened to the recordings, read the stories, talked to the people who were there. Nothing. Zip. Zilch. On any issue facing Alabama currently. There's a reason for that: Because Tommy Tuberville has nothing to say. He has no deeply held beliefs. He has no ironclad positions. He has no previous knowledge or experience that would make him a candidate for this job. 
So, everything that comes out of his mouth is regurgitated garbage that he thinks you want to hear. And if a bunch of you tell him that you don't like what he said, then he happily and without an ounce of shame starts saying the opposite. 
Because at the end of the day, Tommy Tuberville doesn't give a damn about you or this state — hell, he just moved here 10 minutes ago. He has no idea what problems are facing Alabama, much less how to solve them, and he hasn't spent an hour trying to figure them out. 
He just wants this job as a senator — just for the prestige and the power. 
That's how you wind up with a U.S. Senate candidate whose plan to solve the education woes of a state with one of the worst-rated education outcomes is this steaming pile of nothing: "The best and most viable solutions come from the local level where parents, students, and local administrators can collaborate and work towards success together. And I believe that school choice, charter schools, and improving our existing public schools are all things that need to be a part of the education mix for Alabama children."
Read that again. The man could write anything he wants on his website with unlimited space and no editing. And his stated education plan is improving public education by "improving public education." Inspiring! 
But wait, you haven't heard his ideas for fixing health care — the single biggest issue weighing on Alabamians, according to several voter polls. Our health care system in this state stinks, and we routinely rank at the bottom in the country for health and wellness. Alabama had more than 300,000 people without health insurance prior to the COVID-19 pandemic. We have thousands more now. 
Here is Tuberville's plan for these issues: "Obamacare must go. This failed experiment has led to higher costs, less quality care, and a system that hurts patients and doctors more than it helps. I believe that we need a return to the free-market where companies compete for your business while ensuring that pre-existing conditions are not a deterrent to obtaining quality insurance and care."
Now, I could write a series of columns on the stupidity contained within these three sentences, but let's just hit the most obvious. There is NO plan here from Tuberville. There's no anything. Just buzzwords and the obligatory shot at Obamacare. And the weird promise to take away people's health care in the middle of a pandemic while offering zero alternatives. 
Yeah, sure, tens of thousands of people would die, but all of those words were popular with the consultants who wrote them. 
Look, there are real-life consequences for placing unprepared, unqualified people in positions of power and importance. No people should know and understand this better than the people of Alabama. Yet, somehow, we don't. Somehow, election after election, we get suckered into voting for fools because those fools paid their qualifying money to the most popular political party at the time. 
Which is exactly the way we have, as a finalist for U.S. Senate from Alabama, a man who has admitted on air that he "wouldn't have a clue" how to address the current pandemic, called the stimulus bill that likely saved America from a deep depression "just absolutely criminal" and recently told people that $600 per week in federal unemployment benefits was just "too much." 
And he said all of those dumb things because he thought that's what you wanted to hear. Heck, he even said them with an aw-shucks, gal-darnit routine and complained about them rascals up yonder in Wash-uh-tun. 
Because after all, he's just like "y'all" — if "y'all" own a house, a lake house, a beach house, several cars and a few boats. 
There is no reason to vote for Tuberville for anything, much less for one of Alabama's two Senate seats. There never has been, and through two years of campaigning, he's never given you a reason. Because Tommy Tuberville has never truly said anything at all.