Opinion | Science is hard for Alabama, Del Marsh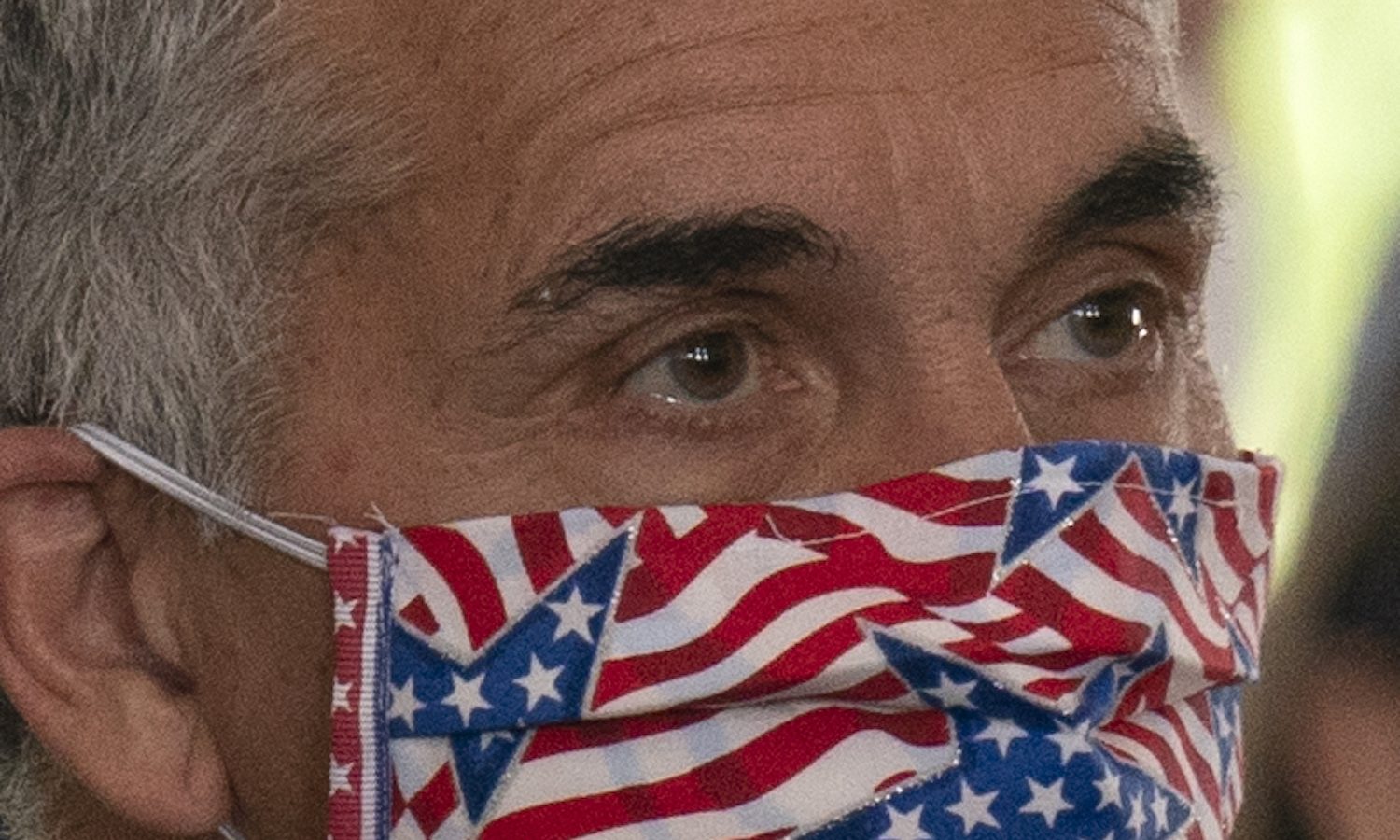 On a good day in Alabama, science is not our friend. On bad days, during complicated, scary times, when science and medicine are confusing and offering hard solutions to tough problems, watching our people try to science is like watching a monkey fold a fitted sheet. 
Such has been the case in the days of COVID-19, when this state's conservative leadership has been bamboozled by the great invisible enemy and left choosing between letting thousands die or potentially losing money and jobs.
Which is really no choice at all for them, even though they did pretend for a week. 
In reality, the actual choice for Alabama leadership has been what it always is: A choice between Option 1, which is supported by facts and science and experts and data, and Option 2: What they really want to believe, regardless of facts and data and science and experts. 
You can probably guess which way the majority has gone. 
We were one of the first states to "reopen" our economy, and despite skyrocketing new cases and hospitalizations, Gov. Kay Ivey has refused to reassert any restrictions that were lifted. Bars are still open. Restaurants are serving dine-in customers. 
It's like life is going on just fine. Even though more than 1,000 people have died in less than five months, and hundreds more are packed into Alabama hospitals with a life-threatening virus. 
Still, our politicians are clinging to the dumbest of beliefs and are actively pushing debunked theories that they really want to believe despite no evidence or even evidence to the contrary. 
Like Senate President Del Marsh, who, when asked Thursday about Alabama's trend of record-breaking numbers of new cases, said he hopes more people get coronavirus because "we start reaching an immunity the more people who have it and get through it." 
Sen. Del Marsh (R) Anniston, says he wants to see more people get #coronavirus to build up an immunity. I asked was he concerned about Alabama's latest surge in cases. pic.twitter.com/omb2GVg9Ev

— Reshad Hudson (@ReshadHudson) July 9, 2020
Now, as much as it warms my heart to hear an Alabama conservative embrace evolution, Marsh is, in fact, wrong. Not only is there little evidence pointing to effective "herd immunity," but there is evidence indicating that the theory is completely incorrect. 
Sweden, which was the most often cited example by your idiot friends on Facebook, tried the whole "herd immunity" approach. It shut down nothing. Let people have their freedoms. Didn't impose any requirements for masks. It was hailed as a beacon of light by the far-right nuts. 
Fox News isn't airing those puff pieces anymore. 
Sweden has turned into the world's cautionary tale. Deaths in the country are 40 percent higher than in the US. They're significantly higher than in neighboring countries. And Sweden's economy has been hammered, just like everyone else's economy. 
So, if you're scoring at home, Sweden got all the economic catastrophe plus an off-the-charts death rate. 
Which is what Del Marsh apparently wants for Alabama. Or maybe he doesn't know what he wants, because shortly after saying that he hopes a bunch more people get coronavirus, he also said that he doesn't want anymore deaths. Which is a lot like saying you want a bunch more ice cream but no more calories. 
Of course, the real problem in all of this is that we've handled this crisis — both here in Alabama and at the federal level — in the same manner in which Republicans handle everything: As if there are only two, stark options and no middle ground. 
Because there's simply no way we could both open businesses and impose meaningful limitations that scientists and doctors tell us help stop the spread of the virus. There's no way we could allow some businesses to open while keeping other shuttered (and providing those closed businesses with needed money for survival). There's no way we could have opened up things like beaches and parks — things that science and doctors tell us are unlikely to contribute to spread — while simultaneously preventing dine-in eating at beach restaurants or shutting down entertainment businesses, like nightclubs and bars. 
No, much easier to tell everyone to get the virus and hope for the best. 
What Marsh said Thursday is dangerous and dumb. He should be condemned for it. And when this is all over, and we're counting our dead, his words, and the failed GOP leadership through this crisis should be remembered. 
Because they contributed to this catastrophe.
Opinion | Electing Tuberville could cost Alabama billions
If your conscience or decency isn't enough, vote your wallets.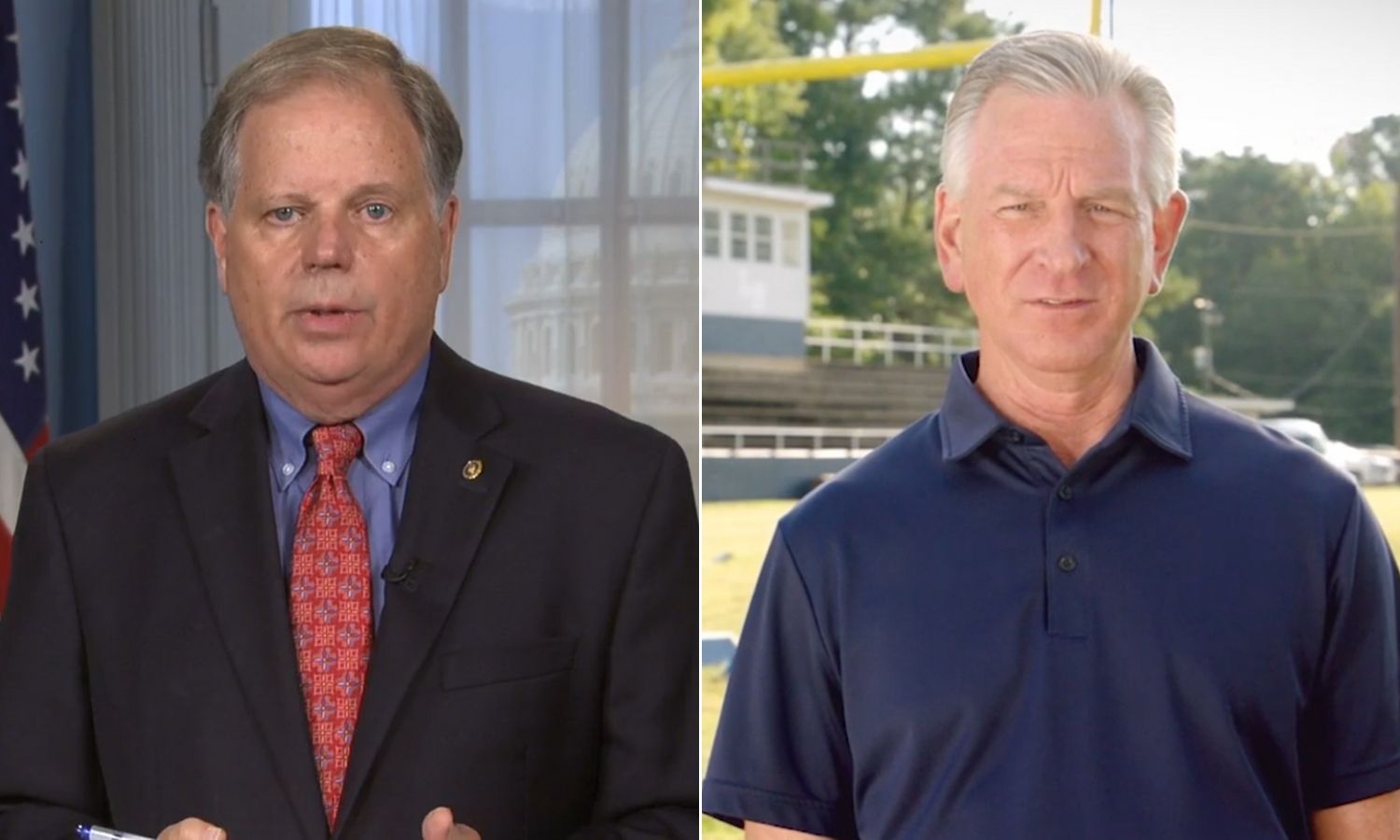 Money matters in Alabama. Oh, I know that we're not supposed to say that out loud. That we're supposed to promote our image of southern grace and hospitality, of churchiness and care, of rich people never getting into heaven. 
But the truth is greed is our biggest character flaw in this state. 
Every problem we have can be traced back to our unending thirst for dollars. Our ancestors didn't keep slaves because they hated black people. They did it because they loved money and the difference in skin color gave them an excuse — a really, really stupid excuse — to mistreat other humans to take advantage of the free labor. 
Our rivers and lakes and dirt aren't filled with poisons from factories because we're too dumb to understand how this works. They're that way because our politicians are paid off to turn a blind eye to the dumping of toxic waste. 
Our schools aren't terrible because we have dumb kids or bad teachers. It's because we're too cheap to pay for them. 
You see what I mean? It's our lust for the almighty dollar. Every time. 
We love money. 
Which makes me seriously wonder why so many people in this state are going to vote for a man who will cost us all — and especially our biggest businesses — so much of it. 
Tommy Tuberville will be like a money vacuum for Alabama. Billions of dollars will vanish for this welfare state that relies so much on federal contracts, federal programs and federal dollars. 
If you doubt this, don't simply take my word for it. Just Google up the press releases from Sen. Richard Shelby's office from the last, say, six years — the most recent span in which Republicans have controlled the Senate. 
Almost every single release is about Shelby securing millions or billions of dollars in federal funding for this project or that project, getting the state's share of dollars from a variety of different programs and initiatives implemented by Congress. 
Shelby and I obviously have different political viewpoints, but it's hard to argue that the man has been successful in securing money for Alabama. Lots and lots of money. 
Money for airports and roads. Money for defense contractors in Huntsville. Money for the port in Mobile. Money for car manufacturers. Money for farmers. 
Money. Money. Money. 
Shelby can do that because of three things: He's on the right committees, he's a member of the party in power and he's liked by the right people.
Tuberville will be none of those things. 
Most pundits are predicting that Democrats will take over the Senate, tipping the balance of power and giving the party control of both houses and the White House. 
That automatically means that a first-time senator in the opposition party will have little to no say in any decisions. 
But what's worse for Tuberville, and for Alabama, is that other Republicans don't like him either. 
Establishment Republicans essentially openly campaigned against Tuberville in the primary, tossing tens of millions of dollars behind his opponent, Jeff Sessions. They even favored third-place finisher Bradley Byrne over Tuberville. 
It's not hard to understand why — he's clueless. 
I know that's a Doug Jones talking point, but this one happens to be true. Let me give you an example: On Thursday, Tuberville tweeted out what was meant to be a shot at Jones, claiming that Alabama's current senator wouldn't meet with Trump's Supreme Court nominee because Jones knows "he won't have much time in the Senate to work with her."
If you're unaware, the Senate doesn't "work with" the Supreme Court. They're separate entities. 
Combine that with his other nonsensical answers on COVID relief, school reopenings, the Voting Rights Act, senate committee assignments, education, foreign affairs — really, the list is almost endless — and it shows how little work he's put in over the last two years to understand this job he's applying for. 
Now, that might be just fine with Alabama voters who care more about the party affiliation and owning the libs, but it's not OK with grownups who take the job of running the country seriously. 
And those people — both Rs and Ds — don't like Tuberville or his here-for-an-easy-check-like-always approach to one of the most serious jobs in the world. 
He will be frozen out of the most sought after committee assignments. His voice will carry zero weight. His presence will be all but forgotten. 
And in the process, so will Alabama. Especially in two years, when Shelby retires and his senior status is lost. 
In the meantime, Jones is highly respected by senators on both sides of the aisle. He already has a presence on top committees, and is so well liked within the Democratic Party that he's on the short list to be Joe Biden's AG, should he not be re-elected. 
The choice seems pretty simple. On the one hand is a competent, prepared and serious statesman who knows how to maneuver his colleagues to get the most for the state. On the other hand is an unprepared, uncaring, lazy carpetbagger who doesn't understand any process. 
If your conscience or decency isn't enough, vote your wallets.