Sewell announces $4 Million federal grant for the Dannon Project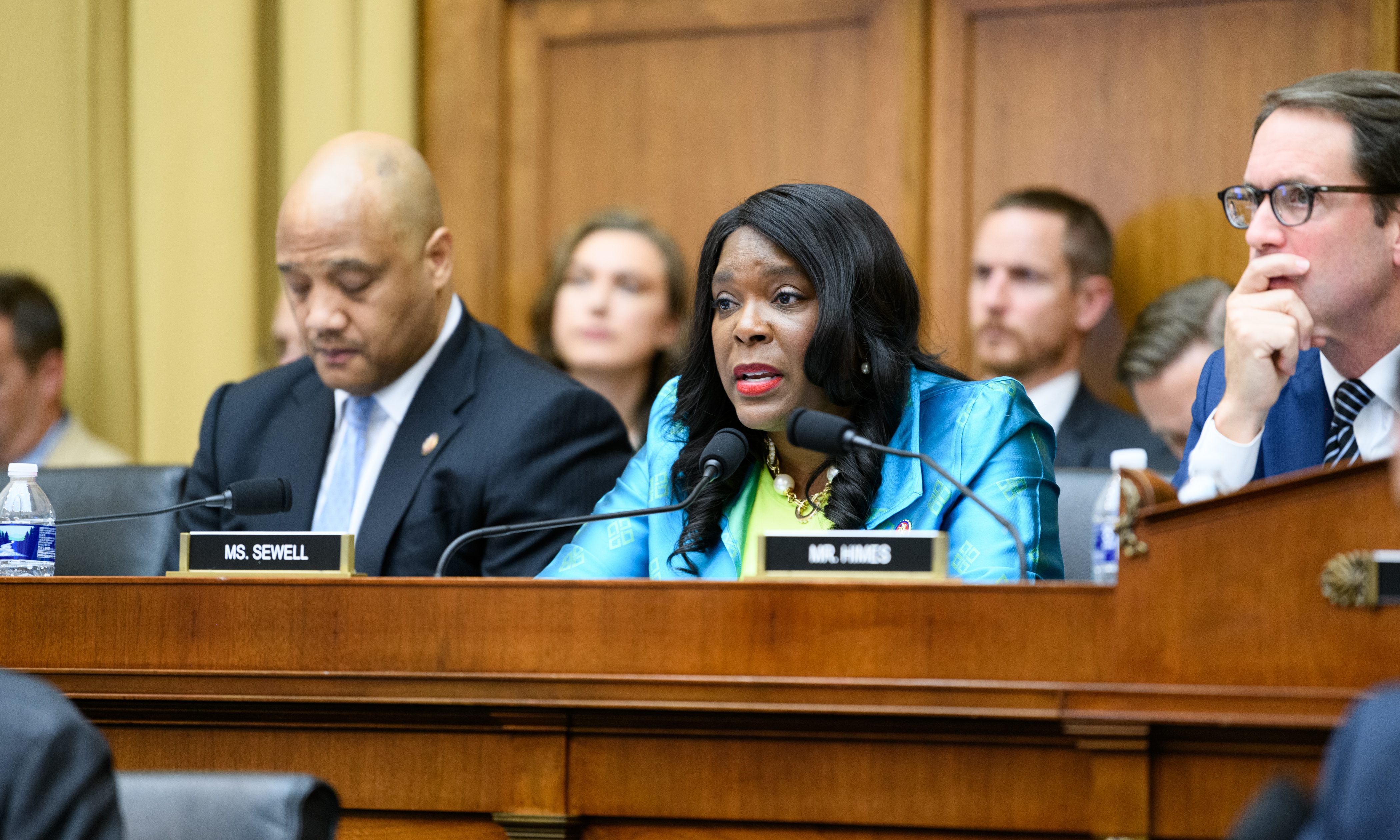 Congresswoman Terri Sewell, D-Alabama, announced Wednesday a $4 million federal grant to be awarded to the Dannon Project through the U.S. Department of Labor's Pathway Home grant program. The Pathway Home program focuses on assisting justice involved individuals with community re-entry and employment.
"As we continue to reexamine systems of racial inequity and oppression, I am grateful for organizations like the Dannon Project who work to fill in the gaps left by our deeply flawed criminal justice system," said Sewell. "In a state with one of the most underfunded and violent prison systems, with one of the highest rates of overall incarceration in the country, and where Black Americans are jailed at 3.3 times the rate of white Americans, we can clearly see the need for the work of the Dannon Project. Of course, this funding is just a drop in the bucket of what is needed for true reform, but it is a step in the right direction."
The Dannon Project is a 501(c)(3) non-profit located in Birmingham, Alabama. The Dannon Project helps non-violent offenders who have been involved in the criminal justice system with re-entry by providing valuable resources such as short-term training, certifications, job placement and case management, beginning six months prior to release.
Kerri Pruitt is the executive director of the Dannon Project.
"The Dannon Project is thankful to receive this award and for the opportunity to make an impact in communities we serve," said Pruitt. "Under the Pathway Home program, enrolled participants will have the option to follow one or more of three job training tracks: Industry-Recognized Credentials; Pre-Apprenticeship; or Career Pathways. The first two opportunities focus on training and job placement in employment sectors predicted to have the greatest job growth and/or high demand for skilled workers within the major industries of Birmingham's regional economy. The third option, Career Pathways, will focus on facilitating participants' enrollment at post-secondary institutions to attain educational credentials for their desired areas of employment."
State Sen. Cam Ward, R-Alabaster, said that 82 percent of prison releases who get employment never re-offend.
Alabama Department of Corrections Commissioner Jeff Dunn said that 95 percent of the inmates in the Alabama prison system will at some point re-enter society.
Sewell is in her fifth term representing Alabama's 7th Congressional District.
Alabama Democratic Party: Mitch McConnell, Senate GOP are playing politics at the expense of families
Monday, the Alabama Democratic Party released a statement blaming Senate Majority Leader Mitch McConnell, R-Kentucky, and Senate Republicans for the inability of the two parties to come together to pass a bipartisan coronavirus aid bill before adjourning for the August recess.
"We are furious. You should be too. Mitch McConnell and Senate Republicans are once again playing politics at the expense of Alabama families," the Alabama Democratic Party wrote in an email to its donors and supporters. "Mitch McConnell waited over two months after the House of Representatives passed the HEROES Act to begin negotiations on a new relief package. He knew full well that many of the programs that Americans have relied on during this crisis would expire at the end of July. Now, many Alabama families are in dire straits and facing evictions. As Senator Doug Jones said, "this is completely inexcusable."
Negotiations on a deal failed Thursday night https://www.alreporter.com/2020/08/07/negotiations-on-a-bipartisan-coronavirus-relief-bill-appear-to-have-broken-down/. Trump responded to the impasse by passing a series of executive orders to extend benefits for the unemployed and provide a break from payroll taxes.
"The President's executive order is a thinly veiled attempt to fulfill his promise of cutting Medicaid and privatizing Social Security," the Alabama Democrats responded to the President's actions. "His payroll tax collection moratorium also leaves open the possibility that the taxes may need to be paid in a lump sum next year. We need a bipartisan solution from the Senate, not political stunts, and hollow executive orders."
House Democrats wanted a $3.4 trillion stimulus; while the Republicans want to limit it to just $1 trillion.
"Tell Senate Republicans to extend unemployment benefits to 600 dollars weekly by signing our petition," the Alabama Democratic Party wrote. "Alabama workers, displaced by the pandemic, should be able to provide for their families and pay their bills. Tell Mitch McConnell to quit playing games and act now."