Sewell announces $4 Million federal grant for the Dannon Project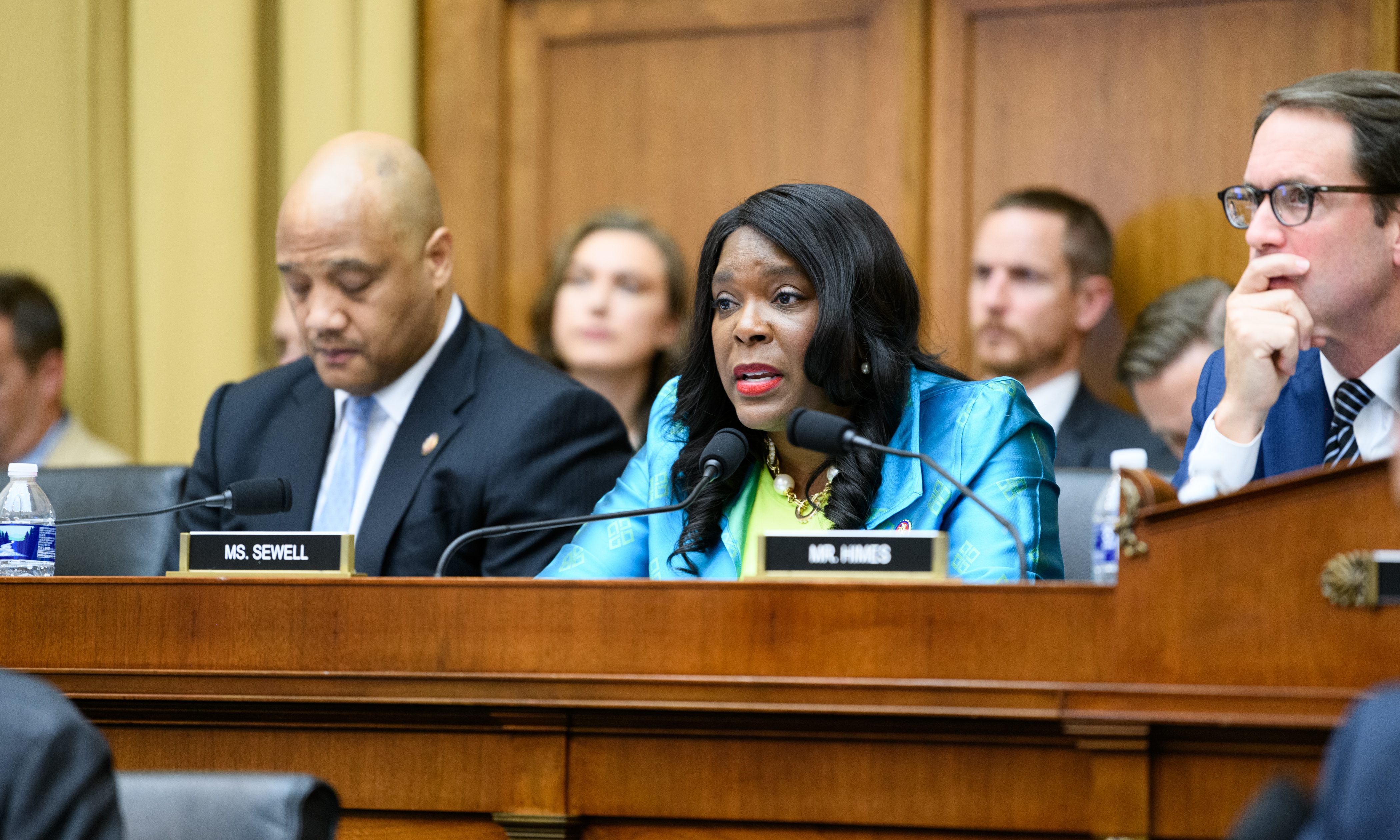 Congresswoman Terri Sewell, D-Alabama, announced Wednesday a $4 million federal grant to be awarded to the Dannon Project through the U.S. Department of Labor's Pathway Home grant program. The Pathway Home program focuses on assisting justice involved individuals with community re-entry and employment.
"As we continue to reexamine systems of racial inequity and oppression, I am grateful for organizations like the Dannon Project who work to fill in the gaps left by our deeply flawed criminal justice system," said Sewell. "In a state with one of the most underfunded and violent prison systems, with one of the highest rates of overall incarceration in the country, and where Black Americans are jailed at 3.3 times the rate of white Americans, we can clearly see the need for the work of the Dannon Project. Of course, this funding is just a drop in the bucket of what is needed for true reform, but it is a step in the right direction."
The Dannon Project is a 501(c)(3) non-profit located in Birmingham, Alabama. The Dannon Project helps non-violent offenders who have been involved in the criminal justice system with re-entry by providing valuable resources such as short-term training, certifications, job placement and case management, beginning six months prior to release.
Kerri Pruitt is the executive director of the Dannon Project.
"The Dannon Project is thankful to receive this award and for the opportunity to make an impact in communities we serve," said Pruitt. "Under the Pathway Home program, enrolled participants will have the option to follow one or more of three job training tracks: Industry-Recognized Credentials; Pre-Apprenticeship; or Career Pathways. The first two opportunities focus on training and job placement in employment sectors predicted to have the greatest job growth and/or high demand for skilled workers within the major industries of Birmingham's regional economy. The third option, Career Pathways, will focus on facilitating participants' enrollment at post-secondary institutions to attain educational credentials for their desired areas of employment."
State Sen. Cam Ward, R-Alabaster, said that 82 percent of prison releases who get employment never re-offend.
Alabama Department of Corrections Commissioner Jeff Dunn said that 95 percent of the inmates in the Alabama prison system will at some point re-enter society.
Sewell is in her fifth term representing Alabama's 7th Congressional District.
Sewell votes in favor of National Apprenticeship Act
The bill would invest more than $3.5 billion to create nearly one million new apprenticeship opportunities.
Congresswoman Terri Sewell, D-Alabama, last week voted in favor of the National Apprenticeship Act, legislation to reauthorize the National Apprenticeship Act for the first time since its enactment in 1937.
The new National Apprenticeship Act will create one million new apprenticeship opportunities over the next five years. Registered apprenticeships provide workers with paid, on-the-job training, and are the nation's most successful federal workforce training program.
"As a long-time supporter of expanding registered apprenticeships, I am thrilled to support today's legislation to provide 1 million new apprenticeship opportunities over five years," Sewell said. "Our Nation is facing the worst economic downturn since the Great Depression and estimates show that more than 7 million of the pandemic's job losses will be permanent. We need bold investments like those in the National Apprenticeship Act to accelerate the economy and help get the American people back to work in stable, good-paying jobs of the future."
The bill invests more than $3.5 billion over the next five years.
The act establishes a $400 million grant program to support the expansion of apprenticeship opportunities, including pre-apprenticeships and youth apprenticeships, which will increase $100 million annually to reach $800 million by 2025.
The legislation also codifies and streamlines standards for registered apprenticeship, youth apprenticeship and pre-apprenticeship programs to make it easier for both apprentices and employers to participate in high-quality apprenticeships and codifies the Department of Labor's Office of Apprenticeship.
It directs the office to convene industry leaders, labor organizations, educators and others to expand apprenticeships into new occupations and sectors.
Supporters say the bill could yield $10.6 billion in net benefits to U.S. taxpayers in the form of increased tax revenue and decreased spending on public-assistance programs and unemployment insurance, and that nothing is more effective at breaking the cycle of poverty than a well-paying full-time job.
Sewell is about to enter her sixth term representing Alabama's 7th Congressional District.