Governor announces final report on campaign for grade-level reading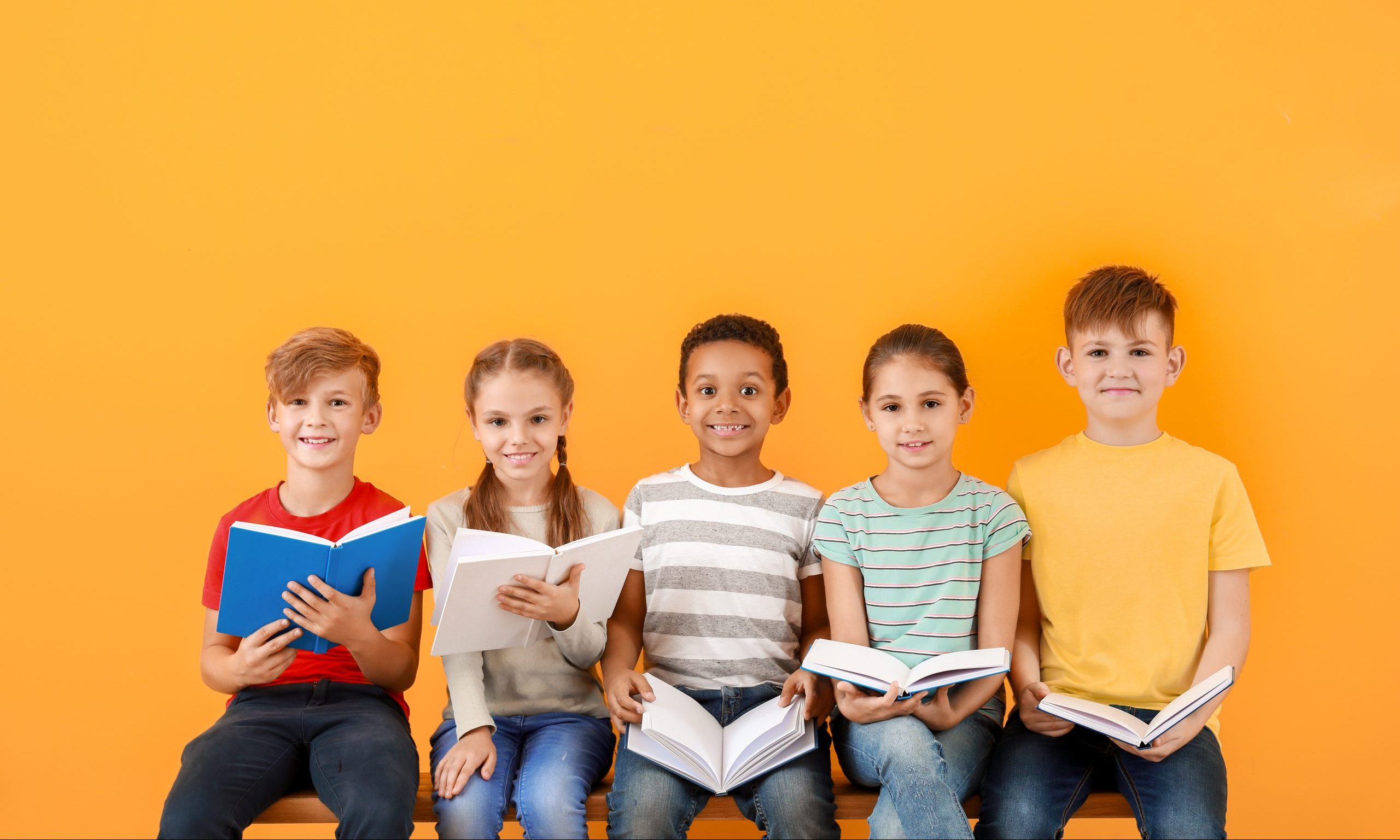 Governor Kay Ivey on Friday announced the final report and recommendations of the Alabama Campaign for Grade-Level Reading. The final report provides recommendations to enhance Birth to Age Eight Systems; Family Engagement; Health and Well-Being; Learning Outside the Classroom; and Special Education, English Language Learners and Struggling Readers.
Governor Ivey and campaign leaders have developed an introductory video with a call to action for the Alabama Children's Policy Councils as they begin their work together of establishing a local, county-level Campaign for Grade-Level Reading to continue this important work in each of Alabama's 67 counties. The local campaigns represent a grassroots effort organized around the common goal of supporting Alabama students in achieving reading proficiency.
"Today I am joined by officers and leaders of the campaign, and we are honored to address all Alabama Children Policy Councils," said Governor Ivey. "Reaching this goal will require the collective effort of every individual in all 67 of Alabama's counties. Your local grassroot efforts to reach our most challenged students in Alabama's classrooms will directly, positively impact literacy proficiency. We are all made whole when the least among us are provided equitable educational opportunities allowing us to thrive academically."
In February 2018, Governor Ivey appointed a diverse, 100-member Executive Team to form the Alabama Campaign for Grade-Level Reading (ACGLR) as a critical component of her Strong Start, Strong Finish education initiative and to assist in establishing local campaigns for grade-level reading. The Executive Team organized a collective framework for success to guide Alabama's efforts in ensuring every single student reads proficiently by the fourth grade, entitled "Alabama Campaign for Grade Level Reading Recommendations to the Governor." The Campaign integrates Alabama's early learning and care, K-12 and higher education, and workforce development efforts into a seamless education continuum for all citizens. This vision becomes accessible for all when every Alabama student enters the fourth grade as a proficient reader.
The FY2021 Education Trust Fund budget approved by the Alabama Legislature provides an additional $26.9 million to improve early literacy and support the implementation of the Alabama Literacy Act, and will focus quality literacy initiatives on the early grades of pre-k through the 3rd grade, reinforcing the achievement gains produced by the nationally recognized high quality Alabama First Class Pre-K program. This includes funding for additional reading specialists and summer and after-school programs. The FY2021 budget also provides $9.8 million to continue supporting early educator training in the science of reading for pre-k through 3rd grade teachers, administrators, and coaches.
The "Alabama Campaign for Grade Level Reading Recommendations to the Governor" are designed to kickstart local campaigns for grade-level reading in each of Alabama's 67 counties. Under the leadership of the Governor's Office of Education and Workforce Transformation in partnership with the Alabama Department of Early Childhood Education, the Campaign will morph into 67 local campaigns through the statewide network of Children's Policy Councils. This approach will allow the Children's Policy Councils to address external issues outside of the classroom, such as childhood health, access to nutritious food, and quality after-school and summer programs that directly affect a child's ability to perform academically.
The Children's Policy Council (designated as the state's Early Childhood Advisory Council in 2015) is an effective organization to spread awareness, build upon community partnerships, and utilize the annual CPC needs assessment surveys to determine priorities, needs, gaps, and areas of strength at the county-level. Alabama's county Children's Policy Councils understand their local challenges and opportunities and will be instrumental in growing local campaigns to include best practices and strategies for supporting literacy efforts at the local level.
 Attached is a copy of the final report.
The final report can also be found on the governor's website:https://governor.alabama.gov/assets/2020/07/Longleaf_GLR_Final_Web.pdf
Nine people protesting for Medicaid expansion arrested outside Alabama Capitol
Among those arrested was former State Sen. Hank Sanders.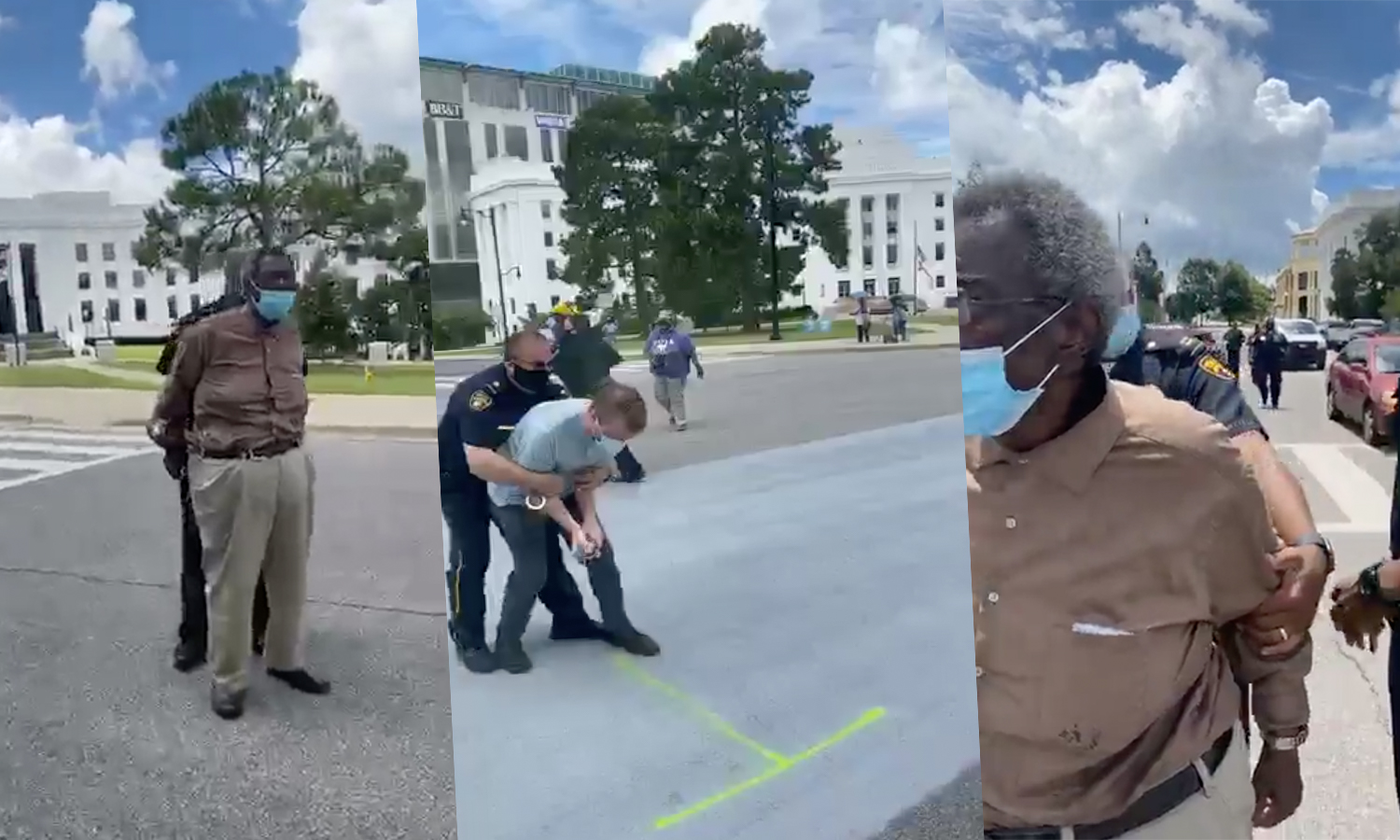 Nine people were arrested during a protest in front of the Alabama Capitol on Tuesday, which for some was the second time they'd been arrested this month while trying to bring attention to expanding Medicaid in the state and to the need for racial reconciliation.
As members of Alabama Black Lives Matter and Alabama SaveOurSelves held a demonstration Tuesday, which was live-streamed on former State Sen. Hank Sanders' Facebook page, some began attempting to spray paint the words "Good Trouble," a reference to the late Georgia Rep. John Lewis and his civil rights work, and "Expand Medicaid" on the street in front of the Capitol and were arrested.
Still, others began to try and spray paint onto the street and were also arrested, as can be seen in the video.
Among those arrested was Sanders, who could be seen in the video being handcuffed and loaded into a Montgomery Police Department vehicle, and his wife, 75-year-old Faya Rose Toure, an attorney, civil rights activist and former municipal judge.
The groups had planned Tuesday's demonstration to bring attention to their push to expand Medicaid and to the arrest of five members after a demonstration there on July 16, in which members tried to use yellow spray paint to paint the words "Black Lives Matter" and "Expand Medicaid" on the street. The five turned themselves into police on July 20.
Montgomery Police Department public information officer Capt. Saba Coleman in a press release Tuesday evening said that those detained had not yet been charged. Montgomery Police declined to identify those persons who were detained.
"On Tuesday, July 28, 2020, at about 12 noon, MPD responded to the area of the Capitol in reference to protesters painting the street in front of the Capitol steps. Upon arrival, MPD witnessed the protesters painting the street. At which time, MPD notified the City of Montgomery's Traffic Engineering Department regarding the painting of the street," Coleman said in the statement. "The paint was deemed noncompliant because organizers failed to request and obtain proper permitting and prior approval, which resulted in a crew being dispatched to the area. Protesters involved in the offense were subsequently detained; however, they were released with charges pending. There's no additional information available for release."
Faya Toure, Sanders' wife, attorney, civil rights activist and former municipal judge, speaking to APR on Tuesday morning before the demonstration said she planned to once again work to bring attention to the need to expand Medicaid in Alabama in order to save thousands of lives a year and that she's also addressed the arrests earlier in the month, of which she was one.
Sanders told APR on Monday that he was "mad as hell" over the arrests which included strip searches for the women but not for the men.
In an open letter to Montgomery Mayor Steven Reed, Toure wrote of her experience being strip-searched at the police station.
"Some say I should have resisted, but I did not," Toure starts the letter of, then describes the act of having to strip for officers. "Within minutes the ordeal that changed my soul was over."
In a statement, ACLU of Alabama noted that the latest arrests came "just days after a memorial service honoring Representative John Lewis was held on the same steps."
"Once again, we see Alabama police officers using the power of the government to unnecessarily seize and detain people who are exercising their constitutionally protected First Amendment right to assemble and protest," said Randall Marshall, executive director of ACLU of Alabama in a statement. "While the Constitution does not explicitly protect people from legal repercussions when protesting crosses into civil disobedience, we paid tribute mere days ago to the life and legacy of Representative John Lewis, a man dedicated to peaceful civil disobedience."
"His phrase 'good trouble' was called that precisely because protesting unjust laws means breaking those laws. Nevertheless, we have seen time and again that change does not happen without protesters who are willing to accept these consequences in order to upend the status quo and those who uphold it," Marshall continued. "We stand with these freedom fighters–in Montgomery, Hoover, and across the state of Alabama–who are continuing to fight for a more just and equitable world where every social problem is not addressed with handcuffs."