Opinion | Teachers are scared and frustrated about starting school. Many aren't coming back
Teachers are scared to death. And the biggest reason they're scared to death is because they haven't seen any sort of real, aggressive plan from anyone.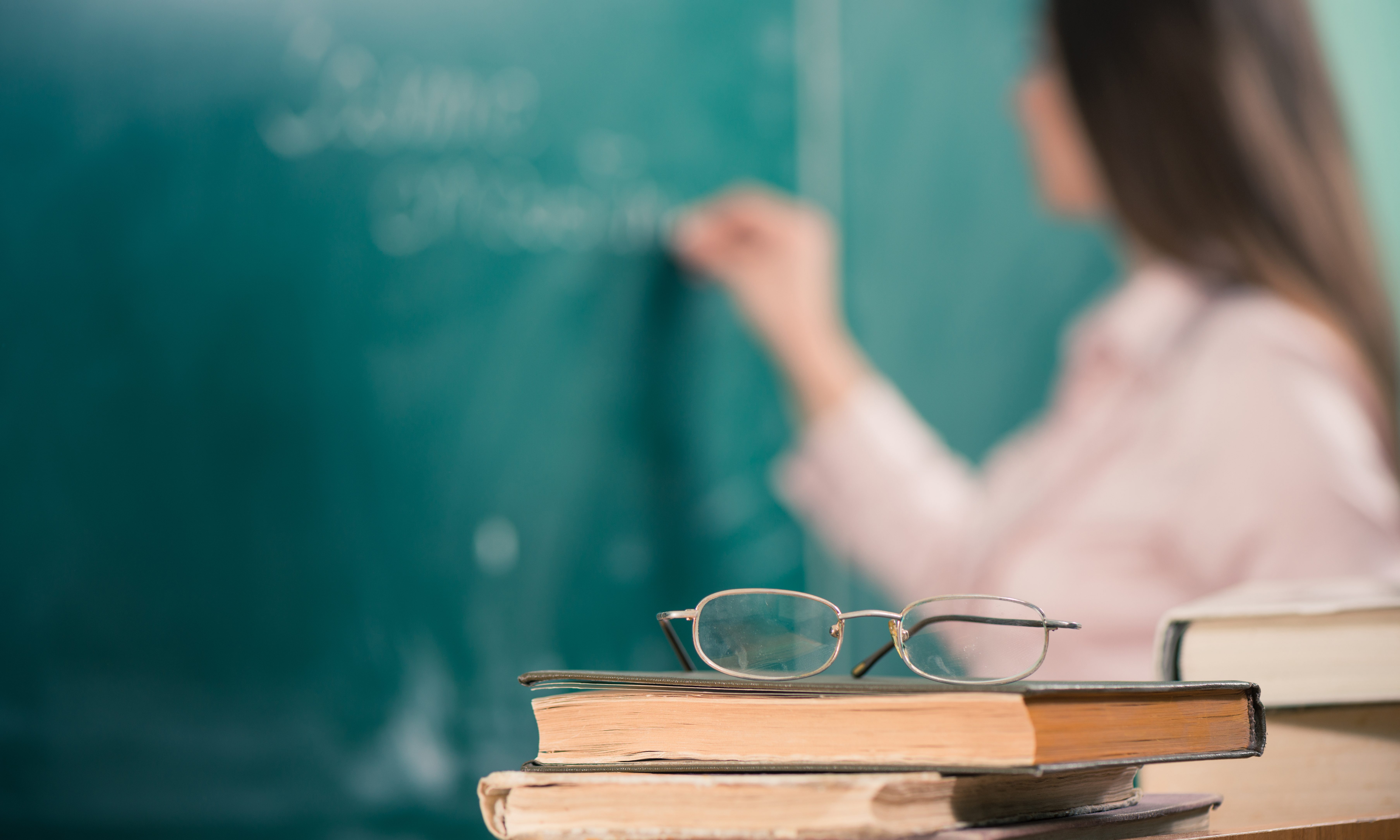 Terrified. Confused. Frustrated. Those are the terms teachers — both fulltime and substitute teachers — from across Alabama used to describe how they feel about schools reopening in about a month in this state. 
Over the course of the last week, I have spoken to dozens of teachers, principals, administrators and employees from school systems around the state. On Sunday, I used social media to solicit more comments, asking teachers and school employees if they have been provided specifics about the upcoming school year and how they're expected to handle students and staff testing positive for COVID-19. 
Their answers were eye-opening and infuriating. 
Because it was obvious that the federal Department of Education — at the urging of the White House — and the Alabama State Department of Education — at the urging of the feds — are seemingly willing to march thousands of students, teachers and staff into school buildings and tightly-packed rooms in the middle of a pandemic without a plan to protect any of them. 
Not even a little bit. 
Among the shocking pieces of information provided by teachers and employees, these stood out: 
There is no plan to screen students, teachers or staff prior to school starting. 

There is no statewide plan for quarantining students, teachers or staff should someone at a school test positive. 

There will be no requirement that students wear masks. 

There is no statewide plan to contact trace any positive student, teacher or staff member. 

Teachers don't know if they'll be required to quarantine if they come in contact with a coronavirus-positive student or employee, and they don't know if a quarantine will eat into their leave days. 

No one knows if there will be mandatory testing of students if another student in class tests positive, or who will pay for such tests. 

There is currently no plan in place to address the very obvious teacher shortage that is about to strike Alabama schools. 
Among all of those problems — and all of the unknowns that will go into them — a teacher shortage is probably the most certain, and possibly even the most important. 
Because Alabama had a big problem with getting enough teachers to fill its classrooms prior to the current pandemic. Now, as we near a ridiculously-early start date, and teachers across the state begin to realize that there simply is no plan in place to protect them, hundreds are weighing their options. 
And the mass exodus could be staggering. 
Which, honestly, shouldn't be surprising. Even if there were a great plan in place, most teachers over the age of 60 would be on the fence about working during this pandemic. In Alabama, that's a decent percentage of the state's total number of teachers and a big percentage of substitute teachers. 
Now, add to that list all of the teachers who are at-risk or have underlying conditions that put them at greater risk should they contract COVID-19. 
Then add all of the teachers who can afford to either not work or who have other employment options. 
Now, add in ALSDE's complete and utter joke of a "roadmap" for reopening — which only served to scare the living hell out of most school employees — and you've got a serious mess. 
"I know for a fact that eight of my teachers are probably not coming back and it could be as high as 12," a principal of a school in Montgomery told me. "There aren't people to fill those spots and we'll be fighting with every other school in this city and surrounding area for substitutes."
That same story is playing out all over the state. 
Because teachers are scared to death. And the biggest reason they're scared to death is because they haven't seen any sort of real, aggressive plan from anyone. 
Instead, the instructions appear to be: Do all of the things you were doing before, and then add in socially distancing your students, monitoring them for COVID symptoms and trying not to become sick yourself. Oh, and also maybe help with checking kids' temps and quarantining them, since 300 or so of our state's schools don't have nurses. 
Would you go back to work in that environment if you had any other choice? 
There is, however, a glimmer of hope. But only a glimmer. 
Gov. Kay Ivey has apparently taken a liking to the Safely Opening Schools (SOS) plan that I talked about a couple of weeks ago. That's the plan from the school nurses association, which is backed by a bipartisan group of lawmakers, that would use CARES Act funds to put a nurse in every school and also build a stand-alone first aid/quarantine area for every school. It would also provide on-site testing and equipment to check the temps of students at a variety of different points. 
Ivey has invited several lawmakers to speak about the plan to the state Board of Education during Tuesday's work session. 
APR has also learned that the SOS plan is one of several being considered by the White House to be part of its recommendations to schools across the country. 
That plan isn't perfect, and it doesn't address all of the problems that teachers, students and staff will face every day. But it does take some burdens off teachers, and could help prevent flare-ups and outright hot spots. 
And maybe, just maybe, it'll ease some of the very real, very understandable fears.
Opinion | Someone should be fired for Decatur's racist housing practices
Did you know that all Black people hate living in high-rise towers? Or that all Black people like to sit on their porches, and come and go easily? 
I was unaware of these common traits shared by all Black people until this morning, when I read a news story in the Decatur Daily and then read a lengthy report from the U.S. Department of Housing and Urban Development (HUD) that detailed the insanely racist practices of the Decatur Housing Authority. 
Now, before we go much further here, I should warn some of you that this is going to shatter your beliefs that racism is mostly dead and that widespread, government-sponsored racism doesn't exist, or is over-hyped by media attempting to shame all white people. Those views were ignorant, offensive and easily disproved anyway, but this story is going to cause you some sleepless nights. 
Here are the basic details: In Decatur, there are three options for low-income, elderly housing. There are two high-rise apartment buildings that sit beside the Tennessee River and offer tenants various activities and beautiful views of the river. There is also another group of garden-style apartments several miles away, located in a less desirable and impoverished area of Decatur, where crime rates are high and property values low, and there are no activities and no gorgeous views. 
In the beautiful high-rise buildings, the tenants are 94 percent white. 
In the very-much-not-beautiful apartments, the tenants are 100 percent Black. 
If you think this to be a mere accident, it was not. Decatur Housing Authority employees admitted to the segregation practices, in which they routinely bypassed Black applicants on the waiting lists at the high-rise buildings and placed white tenants in the rooms instead. 
The HUD review noted numerous instances of this occurring during the compliance review period. In other words, the people at the Decatur Housing Authority continued this racist nonsense even when they knew HUD was watching. 
And it's actually worse than that. Because DHA was warned back in 2017 that its segregation practices were illegal, and that serious changes and improvements needed to be made to its housing and placement practices. 
DHA did nothing. 
HUD officials found that one Black applicant remained on the waiting list for a room at the high-rise buildings for nearly 2,000 days. 
That's more than five years.
And when the HUD investigators asked about these practices and about the obviously segregated housing situation, DHA employees told them: "Black elderly tenants do not like to live in high-rise buildings. They prefer to live in garden-style units so they can sit on their porch and come and go as they please." 
All Black tenants … Lordy. 
The HUD report sums this up nicely: "It is unclear how the (DHA) staff reached this conclusion."
If you're wondering, absolutely no one in Decatur has taken responsibility for this monumental embarrassment. And as of late Tuesday evening, no one has been held accountable. 
Decatur Mayor Tab Bowling ducked questions about the issue, despite the fact he is responsible for appointing some members of the DHA board. 
One of those board members, chairman James Ridgeway, ran from the problem too, telling the Daily that he "doesn't oversee the thing," meaning DHA, and that he's just a board member. 
Ridgeway went on to say that even though the board does have authority to hire and fire the people in charge of DHA — executive director Andy Holloway and housing director Jeff Snead — there are no plans to do so. 
"We don't have nothing against them. They've done a good job," Ridgeway said. 
They actually didn't. According to a spokesperson for HUD, the Decatur Housing Authority operated the absolute worst, most racist housing agency in the entire country. 
To rectify the situation, Decatur will pay out $200,000 in fines and will be forced to make improvements to bring the apartments up to decent standards and provide the additional services that are available in the highrises. 
All told, it will cost the city, and its taxpayers, millions of dollars. And it will have left hundreds of Black residents living in substandard housing, and suffering the indignity of being shuffled off to less desirable homes because of the color of their skin. 
Someone should answer for that.