Sessions says Alabama doesn't take orders from Washington after Trump inserts himself in race again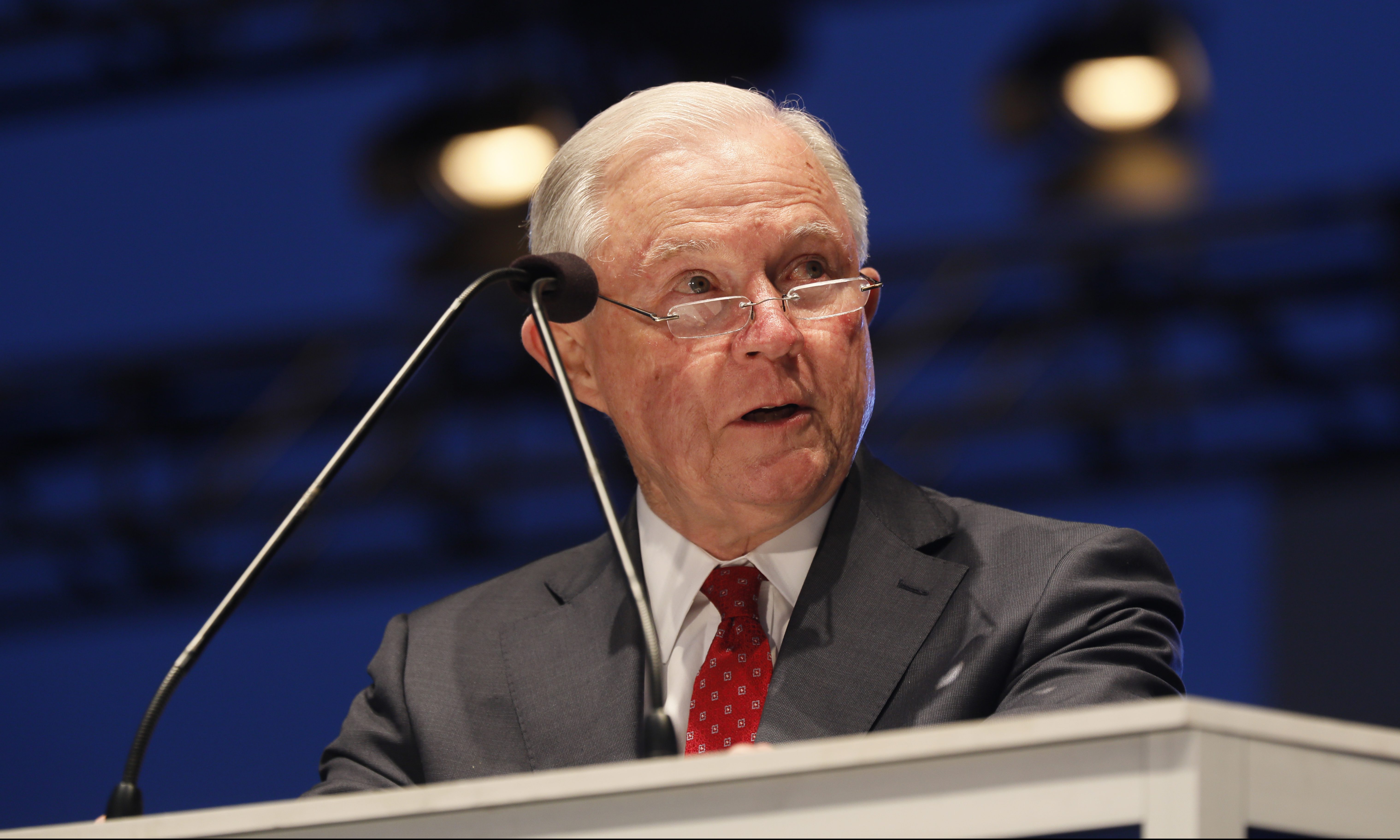 GOP Senate candidate and former Sen. Jeff Sessions, R-Alabama, released a statement pushing back against President Donald Trump's endorsement of his opponent, former Auburn coach Tommy Tuberville, in which he said "Alabama does not take orders from Washington."
The blunt comments were in response to a Twitter post from Trump once again inserting himself in the Alabama Senate race.
"I've taken the road less travelled," Sessions said. "Not sought fame or fortune. My honor and integrity are far more important than these juvenile insults. Your scandal ridden candidate is too cowardly to debate. As you know, Alabama does not take orders from Washington."
This was after Trump tweeted, "Big Senate Race in Alabama on Tuesday. Vote for @TTuberville, he is a winner who will never let you down. Jeff Sessions is a disaster who has let us all down. We don't want him back in Washington!"
Trump has called his decision to appoint Sessions as U.S. attorney general his "biggest mistake" as president.
The rift between the two former friends began in 2017 when Sessions, newly appointed as attorney general, recused himself from the Russian collusion investigation. Sessions has steadfastly defended the decision and continues to maintain that he was forbidden by U.S. Department of Justice policy forbidding anyone who was part of a campaign from investigating that campaign.
Sessions was the first U.S. senator to endorse Trump in the 2016 presidential election and worked tirelessly throughout 2016 as a surrogate for the Trump campaign.
Sessions maintains that had he not recused himself from the Russian collusion investigation things would have gone worse for Trump. As it was, his duties in the matter fell on fellow Trump appointee Rod Rosenstein, who appointed former FBI director Robert Mueller as special counsel.
The special counsel investigation successfully prosecuted a number of close Trump associates for various failings in their personal and professional lives, but ultimately never was able to indict the president or a member of the Trump family, and it never was able to produce tangible evidence that the 2016 Trump campaign was involved in collusion with Russian intelligence agencies to defeat former Secretary of State Hillary Clinton in 2016.
Sessions is running for the Senate seat he gave up to be attorney general.
Tuberville has been avoiding the media since a New York Times report detailed how Tuberville's business partner David Stroud cheated investors out of their savings and was sentenced to ten years in prison. The two had formed a hedge fund, managed by Stroud, a former Lehman Brothers broker. Tuberville maintains that he was Stroud's biggest victim, but the investors sued Tuberville, who settled out of court.
Sessions' campaign maintains that incumbent Sen. Doug Jones' campaign will capitalize on the scandal during the general election similarly to how they capitalized on allegations against former Chief Justice Roy Moore to win the 2017 special election to win the Senate seat vacated by Sessions to be attorney general.
Sessions was a late entrant into the Senate campaign. Sen. Richard Shelby, R-Alabama, has endorsed Sessions.
"Jeff Sessions is a good friend and a respected former colleague," Shelby wrote. "I believe he is well-suited to return to his role as United States Senator for the state of Alabama, where I served with him for more than 20 years. He has my full support and endorsement."
Sessions was Senator from 1997 to 2017. He was U.S. Attorney General from 2017 to Nov. 2018. Prior to his Senate service, he served the state as Alabama Attorney General, Republican Party Chairman, and U.S. Attorney under Presidents Ronald W. Reagan (R) and George H. Bush (R). Sessions was also a former assistant U.S. Attorney and a U.S. Army reserve officer. He is a native of Alabama who grew up outside of Camden in rural Wilcox County.
The Republican primary runoff is on Tuesday. In order to vote in any Alabama election you must: be registered to vote, vote at your assigned polling place, and have a valid photo ID. It is too late to register to vote in this election or obtain an absentee ballot; but if you have an absentee ballot today is the last day to return it either through mail or by hand delivering it to your courthouse absentee ballot manager's office.
Alabama GOP chair says Harris "drags the Democrats' ticket even further to the left"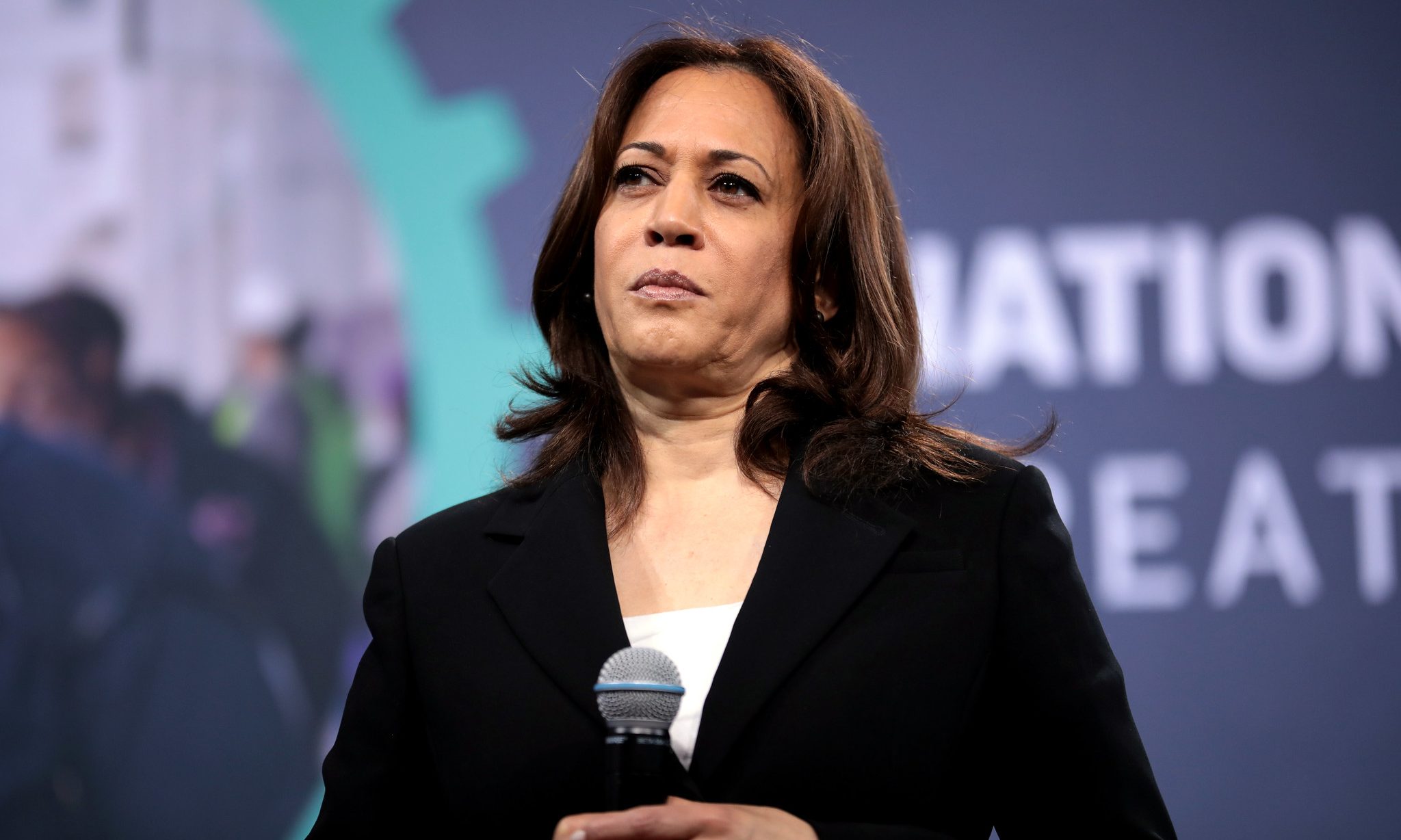 Tuesday, Alabama Republican Party Chairman Terry Lathan released a statement critical of presumed Democratic presidential nominee former Vice President Joe Biden's choice of U.S. Senator Kamala Harris (D-California) as his running mate in the November 3 general election. Biden announced the pick to supporters via text message.
"Joe Biden's VP pick drags the Democrats' ticket even further to the left," Lathan charged. "Kamala Harris was the first proud co-sponsor Bernie's Medicare for All government healthcare takeover. She's applauded efforts to defund the police and even led the charge to block meaningful police reform in the Senate. She even wants to use the federal government to ban plastic straws and to control what we eat – a move that would devastate the U.S. dairy and beef industries – all in the name of 'climate change'."
"We look forward to the clear contrast in policies in the Vice Presidential debate with Mike Pence and Senator Harris," Lathan concluded. "It will be a true mirror of the obtuse plans the Democrats want for our nation. This ticket does not represent the values of the American people. They will see through all bogus attempts by the Democrats who will pretend to move to the center. They will fail, as their policies have, and America will vote to re-elect President Trump on November 3rd."
Republican National Committee Chair Ronna Romney McDaniel similarly blasted the decision.
"A hiding, diminished, & incoherent Biden didn't just select a VP candidate, he chose the person who will actually be in charge if he were somehow able to win," Chair McDaniel said. "Harris' radical policies may be popular among liberals, but they are well outside the mainstream for most Americans."
"Kamala Harris' extreme positions, from raising taxes to abolishing private health insurance to comparing law enforcement officials to the KKK, show that the left-wing mob is controlling Joe Biden's candidacy, just like they would control him as president," McDaniel concluded.
Harris is a U.S. Senator, former 2020 presidential candidate, and former California Attorney General. Her father is an immigrant from Jamaica and her mother is an immigrant from India. She identifies as Black and is the first non-White woman to be on a major party presidential ticket. Harris is the fourth woman to appear on a major party presidential ticket. The previous nominees: 1984 Democratic VP candidate Geraldine Ferraro, 2008 Republican VP candidate Sara Palin, 2016 Democratic presidential candidate Hillary Clinton all lost in the general election.
Current Vice President Mike Pence is expected to return as President Trump's running mate.
Biden is expected to make a joint appearance with Harris on Wednesday in Delaware.
Polls taken prior to the Harris pick show Biden with a significant lead in polling, both nationally and in several key swing states. Alabama is expected to support Trump by a large margin.