Sessions: Tuberville's fraud scandal "can't just be swept under the rug"
Jeff Sessions criticized Tuberville's actions as a "major fraud scheme that bilked large sums of money from hardworking people," which "can't just be swept under the rug."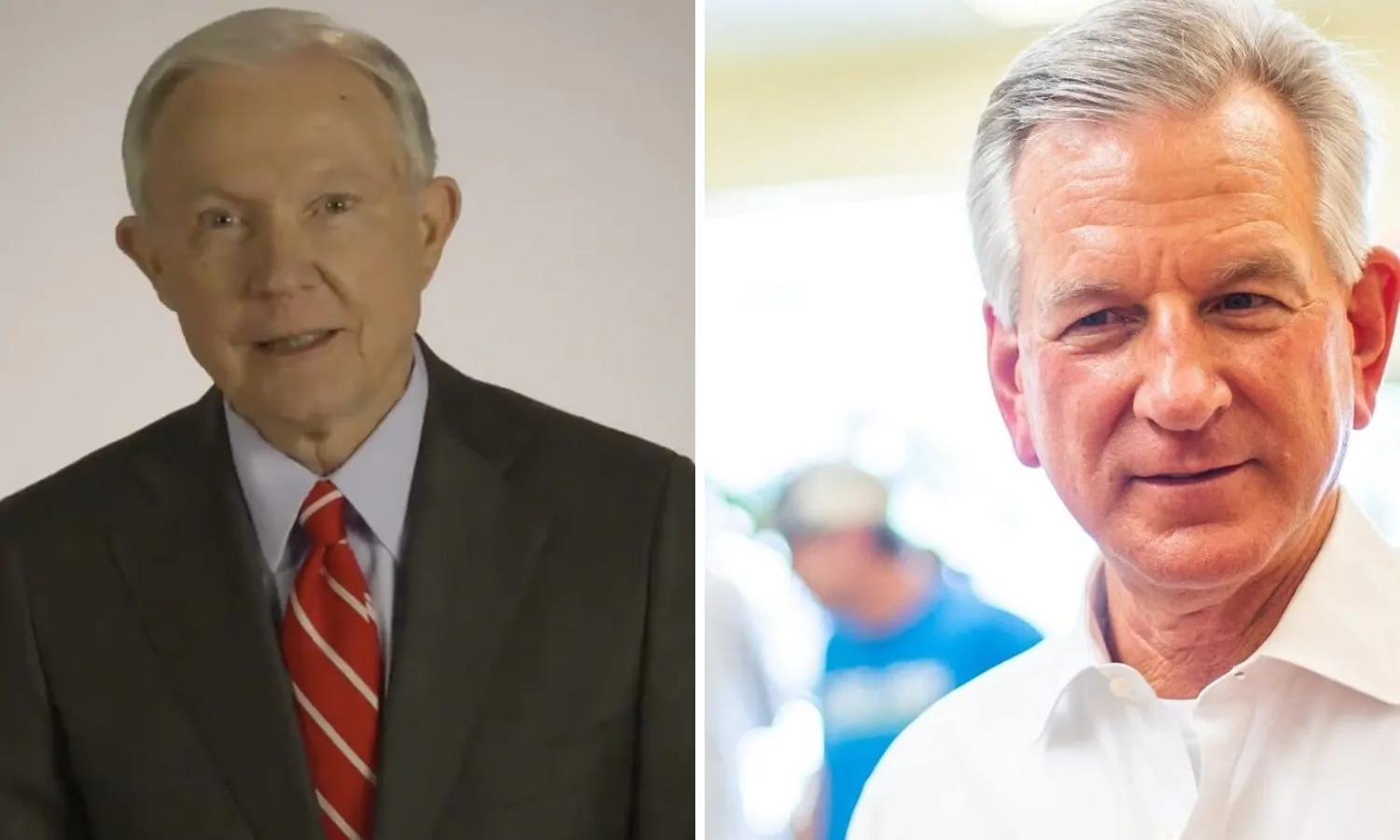 After The New York Times published an investigation into a financial fraud scandal involving Republican Senate candidate Tommy Tuberville, his opponent, former Republican Sen. Jeff Sessions, criticized Tuberville's actions as a "major fraud scheme that bilked large sums of money from hardworking people," which "can't just be swept under the rug."
"This is an astounding story," Sessions said. "Based on the facts already uncovered, it is clear that Tommy Tuberville was one of two partners in a major hedge fund fraud scheme that bilked large sums of money from hardworking people, including Alabamians."
Tuberville's partner was sentenced to 10 years in prison for the scheme by the court in Opelika, while Tuberville was sued for fraud, paying out a sum of money in a private settlement that has been kept out of the public eye.
"This can't just be swept under the rug, and Tuberville can't just brush it aside by falsely claiming he was some innocent victim," Sessions said. "Indeed, he was a victimizer and held himself out as the 'managing partner' of the firm. Tuberville must give a full and complete accounting of this scandal. The people of Alabama deserve to know the complete truth now, before the election, about the man who is asking to be their senator."
This scandal has been widely talked about in Republican circles for months or longer, but The New York Times article details the allegations for one of the first times in the national spotlight.
Tuberville became a full partner in a hedge fund with former Lehman Brothers broker John David Stroud. Their ventures included TS Capital Management and TS Capital Partners. The T stands for Tuberville and the S for Stroud.
Tuberville did not pick which stocks to buy or sell, and as the head football coach at Texas Tech University and later at the University of Cincinnati, he was not even a frequent presence in the office. Tuberville introduced Stroud to potential investors and even had business cards identifying himself as managing partner. He also leased a BMW and got his health insurance through the company.
The firm's offices in Auburn were filled with his coaching memorabilia. In 2010, he traveled to New York with Stroud to meet potential brokers, and was kept in the loop on decisions about hiring. A source told APR that a number of SEC coaches were among the people defrauded by TS Capital.
When the money was all lost, Stroud was sentenced to 10 years in prison and Tuberville was sued by the investors for fraud and failure to carry out his fiduciary duties. Tuberville reportedly lost $450,000 of his own money and then had to pay out more than $1 million to the investors. The New York Times reported that his total losses were more than $2 million.
The financial scandal has many Republicans concerned about the viability of Tuberville's general election campaign to unseat incumbent Sen. Doug Jones, D-Alabama.
"I think that Tuberville did not do anything wrong," said Rev. John Killian, a conservative activist. "He is a good man, but the Doug Jones campaign, they would use this to the ninth degree."
"They will shoot Tuberville up in 30 second and 60 second TV spots," Killian added. "I don't think Tuberville is crooked, but Doug Jones has $10 million to spend. I think they are lying in wait for Tuberville like they were for Roy Moore."
Killian said that he will support Tuberville if he wins the Republican nomination, but that he is supporting Jeff Sessions in the primary because he is the strongest general election candidate to face Jones.
Tuberville supporter and Trump Victory National Committee member Perry Hooper Jr. was dismissive of assertions that Tuberville could be vulnerable.
"Coach has a commanding lead. He will win the run-off, and he will crush Doug Jones in the general election in November," Hooper told APR.
Tuberville maintains that he was a victim of the fraud — not a perpetrator.
"They sued me because I invested in it, and he used my name to get other people to put money in," Tuberville said. "There was nothing ever implicated by anybody that I'd done anything wrong. I felt bad that he used my name."
The New York Times has asked Tuberville to release the plaintiffs from their confidentiality agreement. Tuberville to this point has declined. Stroud has been released from prison but has not commented on his relationship with Tuberville. Tuberville faces Sessions in the July 14 Republican runoff.
President Donald Trump has endorsed Tuberville, and Tuberville is leading Sessions in most available polling.
Alabama GOP chair says Harris "drags the Democrats' ticket even further to the left"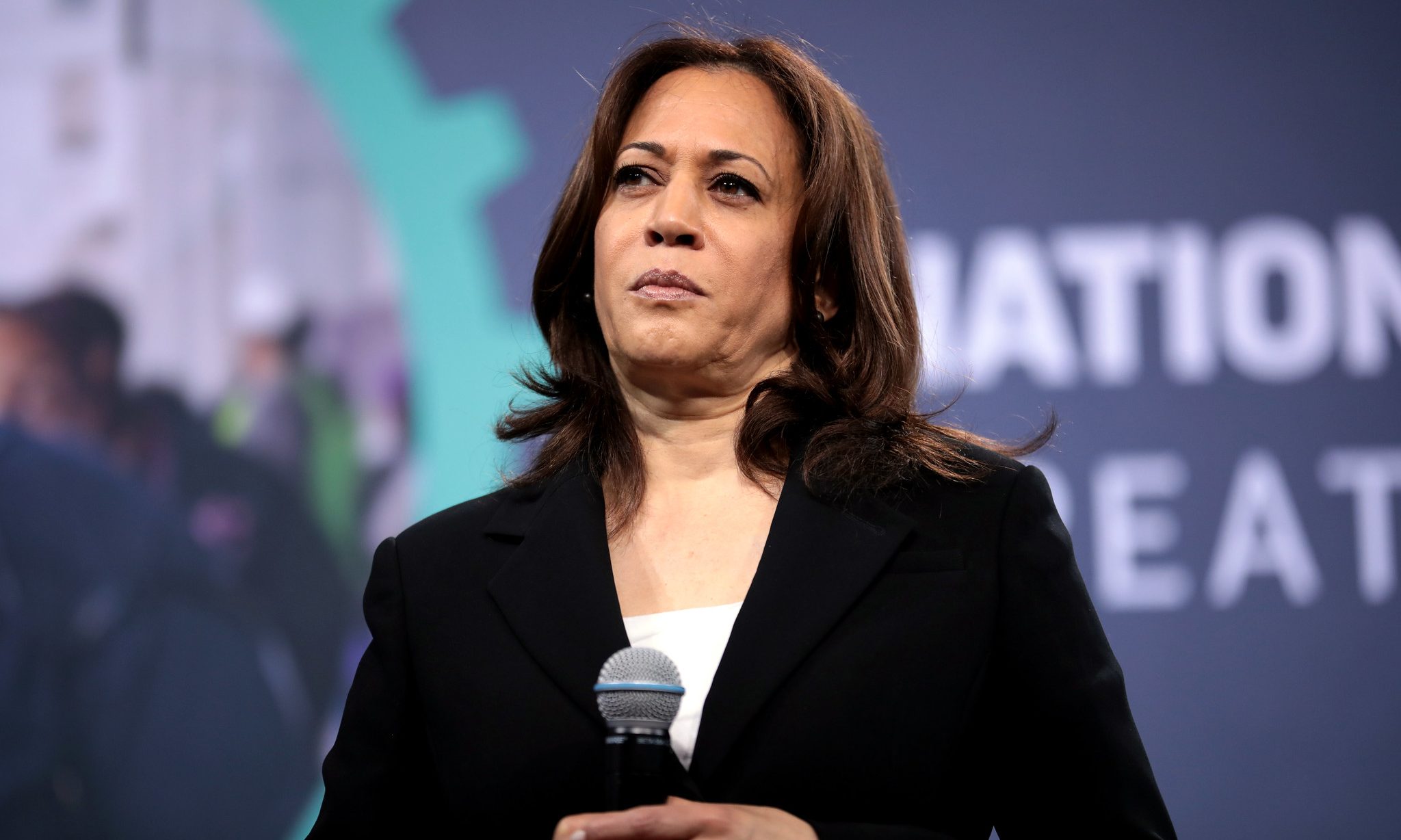 Tuesday, Alabama Republican Party Chairman Terry Lathan released a statement critical of presumed Democratic presidential nominee former Vice President Joe Biden's choice of U.S. Senator Kamala Harris (D-California) as his running mate in the November 3 general election. Biden announced the pick to supporters via text message.
"Joe Biden's VP pick drags the Democrats' ticket even further to the left," Lathan charged. "Kamala Harris was the first proud co-sponsor Bernie's Medicare for All government healthcare takeover. She's applauded efforts to defund the police and even led the charge to block meaningful police reform in the Senate. She even wants to use the federal government to ban plastic straws and to control what we eat – a move that would devastate the U.S. dairy and beef industries – all in the name of 'climate change'."
"We look forward to the clear contrast in policies in the Vice Presidential debate with Mike Pence and Senator Harris," Lathan concluded. "It will be a true mirror of the obtuse plans the Democrats want for our nation. This ticket does not represent the values of the American people. They will see through all bogus attempts by the Democrats who will pretend to move to the center. They will fail, as their policies have, and America will vote to re-elect President Trump on November 3rd."
Republican National Committee Chair Ronna Romney McDaniel similarly blasted the decision.
"A hiding, diminished, & incoherent Biden didn't just select a VP candidate, he chose the person who will actually be in charge if he were somehow able to win," Chair McDaniel said. "Harris' radical policies may be popular among liberals, but they are well outside the mainstream for most Americans."
"Kamala Harris' extreme positions, from raising taxes to abolishing private health insurance to comparing law enforcement officials to the KKK, show that the left-wing mob is controlling Joe Biden's candidacy, just like they would control him as president," McDaniel concluded.
Harris is a U.S. Senator, former 2020 presidential candidate, and former California Attorney General. Her father is an immigrant from Jamaica and her mother is an immigrant from India. She identifies as Black and is the first non-White woman to be on a major party presidential ticket. Harris is the fourth woman to appear on a major party presidential ticket. The previous nominees: 1984 Democratic VP candidate Geraldine Ferraro, 2008 Republican VP candidate Sara Palin, 2016 Democratic presidential candidate Hillary Clinton all lost in the general election.
Current Vice President Mike Pence is expected to return as President Trump's running mate.
Biden is expected to make a joint appearance with Harris on Wednesday in Delaware.
Polls taken prior to the Harris pick show Biden with a significant lead in polling, both nationally and in several key swing states. Alabama is expected to support Trump by a large margin.