Will Smith, Beth Kellum in GOP runoff for Court of Criminal Appeals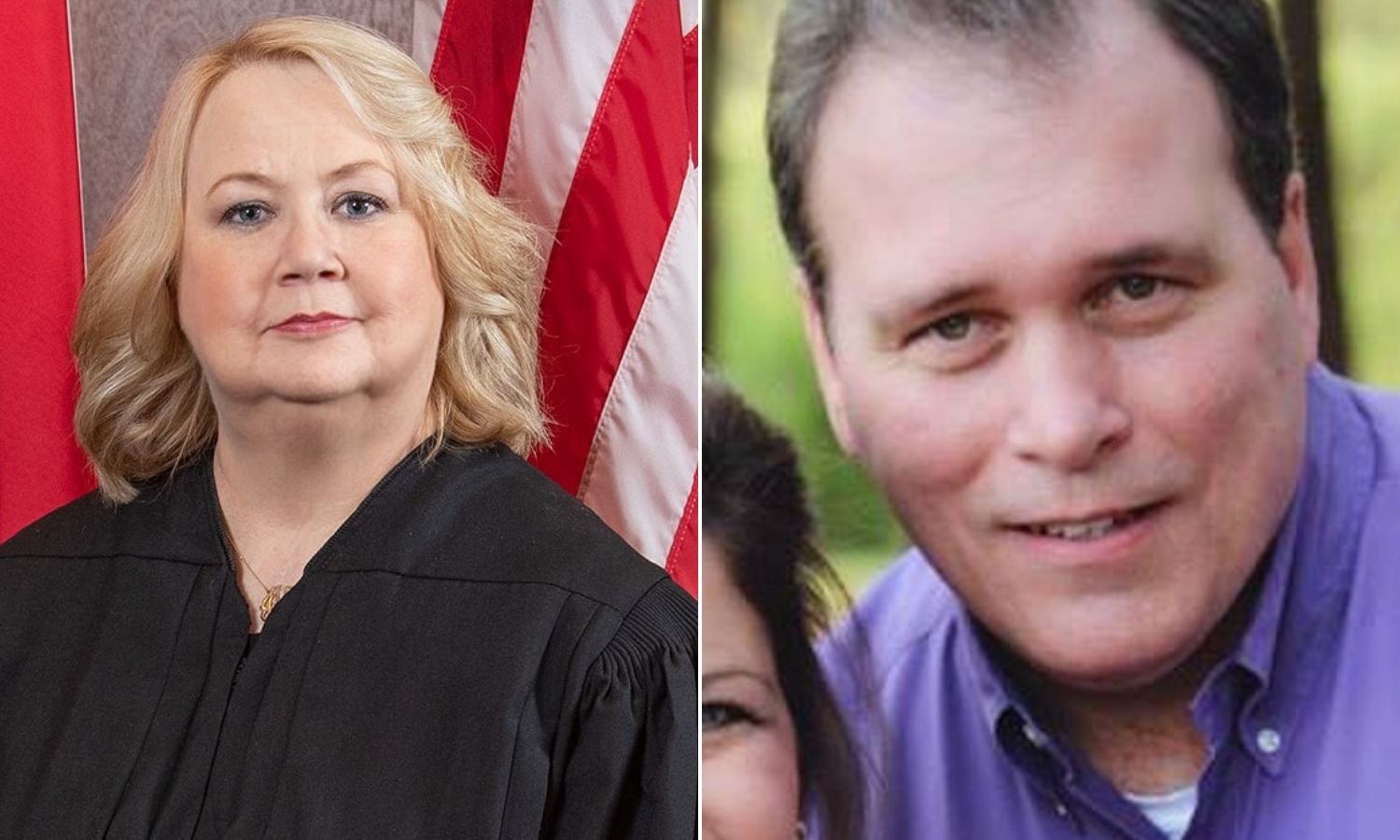 Voters will head to the polls Tuesday to vote in their party primary runoffs. The Democrats do not have a statewide race in a primary runoff. The Republicans have two. The Senate race between former Auburn football coach Tommy Tuberville and former Sen. Jeff Sessions is the one that is getting all the attention, but the GOP also has a hard-fought battle for Alabama Court of Criminal Appeals Judge Place 2.
There incumbent Beth Kellum faces challenger Will Smith. Both campaigns have been working to sway undecided Republicans to their side in the days before the election. The winner of Tuesday's Republican runoff will be the next Place #2 Judge since there is no Democrat or Independent candidate on the ballot in November.
"Alabama needs a judge with experience, conservative values, intelligence, and courage representing each of them on the Court of Criminal Appeals. Judge Beth Kellum has and will continue to fight to uphold the law and respect the constitution when re-elected!" the Kellum campaign wrote on social media.
William "Will" Smith is a Florence attorney and former Lauderdale County Commissioner.
"Conservative grassroots Alabama political organizations have spoken. I am their conservative choice," Smith claimed in a statement. "I have been endorsed by the two largest Republican groups in Alabama as well as other conservative groups throughout the state because I am a Christian, a conservative and a family man."
"I am running for the Court of Criminal Appeals because I have the legal experience of practicing law in Alabama for over a quarter of a century, the conviction to follow the rule of law, and I am a constitutional conservative," Smith added.
The Kellum campaign wrote: "Experienced Judge Beth Kellum serves the people of Alabama on the Court of Criminal Appeals. The Court hears all appeals of felony and misdemeanor cases, including violations of city ordinances and all post-conviction writs in criminal cases."
In the March 3rd Republican primary Kellum received the most votes by a margin of 43 percent to 37 percent for Smith.
"Our campaign message really resonated with primary voters and it is amazing we were within 6 percentage points of the incumbent despite being outspent over 15 to 1," Smith said. "While I was outspent, I was not outworked. I traveled to the 4 corners of Alabama visiting almost 60 counties during the 60-day primary."
Will and his wife, Laura, reside in Killen with their seven-year-old daughter, Angel Joy, who has autism. The Smiths are active members of Greenhill First Baptist Church. Will has served as a Sunday school teacher, international missions worker and Upward basketball coach. Smith has a bachelor's degree and a master's degree from the University of North Alabama and a law degree from Sanford's Cumberland School of Law in 1992 where he received the American Jurisprudence Award for receiving the highest grade in Criminal Procedure. Smith is licensed to practice law in Alabama, Georgia, and before the United States Supreme Court. He operates a full service law firm representing clients from all walks of life in both civil and criminal matters including appeals in both the Alabama and federal appeals systems. Smith is a fifth generation Lauderdale County resident.
Kellum is an Alabama native She grew up in Vance in Tuscaloosa County. She graduated from Brookwood High School in 1977. She has a bachelor's degree from the University of Alabama and a law degree from the University of Alabama School of Law.
Judge Kellum was hired in 1985 by Attorney General Charles Graddick as an Assistant Attorney General. She worked in the criminal appeals division where she primarily prosecuted appeals before the Court of Criminal Appeals and the Alabama Supreme Court. She later worked as a staff Attorney for the Court of Criminal Appeals from 1987 until 1990. Kellum went into private practice with the Montgomery law firm of Robison & Belser, P.A., working on a wide variety of civil and criminal cases in state and federal courts. In 1997 to went back to the Court of Criminal Appeals to work as a Senior Staff Attorney for the newly-elected Judge Jean Brown. She worked as a Senior Staff Attorney for the Alabama Supreme Court from 1999 until 2001, before returning to the Court of Criminal Appeals as the Senior Staff Attorney for then newly-elected Judge Kelli Wise.
Kellum was elected to the Court of Criminal Appeals in November 2008 and was re-elected in 2014. She is currently seeking her third term on the Court.
Judge Kellum is a member of the First Baptist Church of Montgomery. She has served as a docent at the Montgomery Museum of Fine Arts, and is a member of a number of professional, civic, and political organizations.
The polls open at 7:00 am on Tuesday and close at 7:00 pm. You must be a registered voter, vote at your assigned polling place and have a valid photo ID in order to participate in any Alabama election. It is too late to apply for an absentee ballot. If you already have an absentee ballot you must get it in the mail or turn it in to your courthouse before the close of the business day on Monday.
Alabama GOP chair says Harris "drags the Democrats' ticket even further to the left"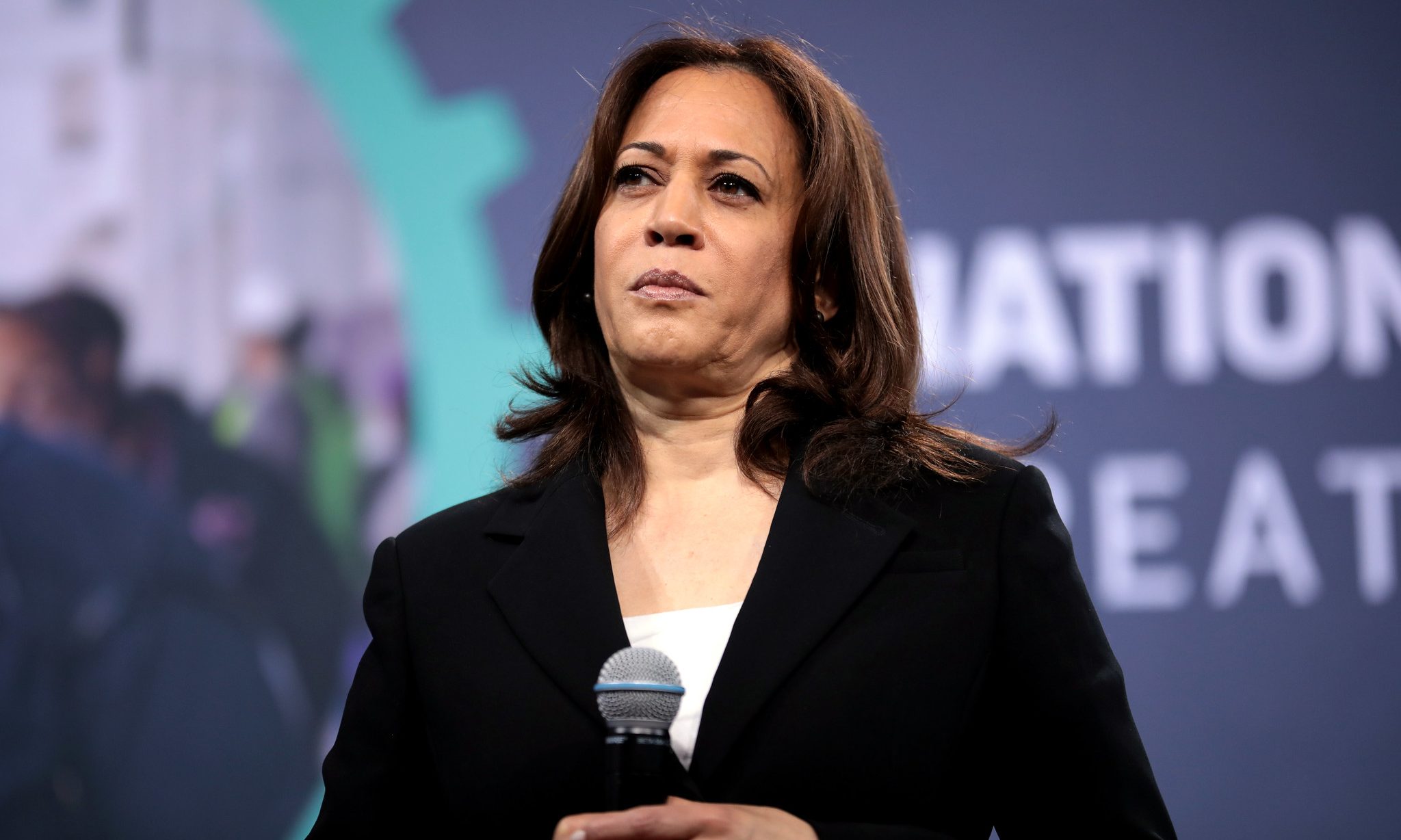 Tuesday, Alabama Republican Party Chairman Terry Lathan released a statement critical of presumed Democratic presidential nominee former Vice President Joe Biden's choice of U.S. Senator Kamala Harris (D-California) as his running mate in the November 3 general election. Biden announced the pick to supporters via text message.
"Joe Biden's VP pick drags the Democrats' ticket even further to the left," Lathan charged. "Kamala Harris was the first proud co-sponsor Bernie's Medicare for All government healthcare takeover. She's applauded efforts to defund the police and even led the charge to block meaningful police reform in the Senate. She even wants to use the federal government to ban plastic straws and to control what we eat – a move that would devastate the U.S. dairy and beef industries – all in the name of 'climate change'."
"We look forward to the clear contrast in policies in the Vice Presidential debate with Mike Pence and Senator Harris," Lathan concluded. "It will be a true mirror of the obtuse plans the Democrats want for our nation. This ticket does not represent the values of the American people. They will see through all bogus attempts by the Democrats who will pretend to move to the center. They will fail, as their policies have, and America will vote to re-elect President Trump on November 3rd."
Republican National Committee Chair Ronna Romney McDaniel similarly blasted the decision.
"A hiding, diminished, & incoherent Biden didn't just select a VP candidate, he chose the person who will actually be in charge if he were somehow able to win," Chair McDaniel said. "Harris' radical policies may be popular among liberals, but they are well outside the mainstream for most Americans."
"Kamala Harris' extreme positions, from raising taxes to abolishing private health insurance to comparing law enforcement officials to the KKK, show that the left-wing mob is controlling Joe Biden's candidacy, just like they would control him as president," McDaniel concluded.
Harris is a U.S. Senator, former 2020 presidential candidate, and former California Attorney General. Her father is an immigrant from Jamaica and her mother is an immigrant from India. She identifies as Black and is the first non-White woman to be on a major party presidential ticket. Harris is the fourth woman to appear on a major party presidential ticket. The previous nominees: 1984 Democratic VP candidate Geraldine Ferraro, 2008 Republican VP candidate Sara Palin, 2016 Democratic presidential candidate Hillary Clinton all lost in the general election.
Current Vice President Mike Pence is expected to return as President Trump's running mate.
Biden is expected to make a joint appearance with Harris on Wednesday in Delaware.
Polls taken prior to the Harris pick show Biden with a significant lead in polling, both nationally and in several key swing states. Alabama is expected to support Trump by a large margin.