Cannabis advocates troubled by veteran's 5-year sentence for medical marijuana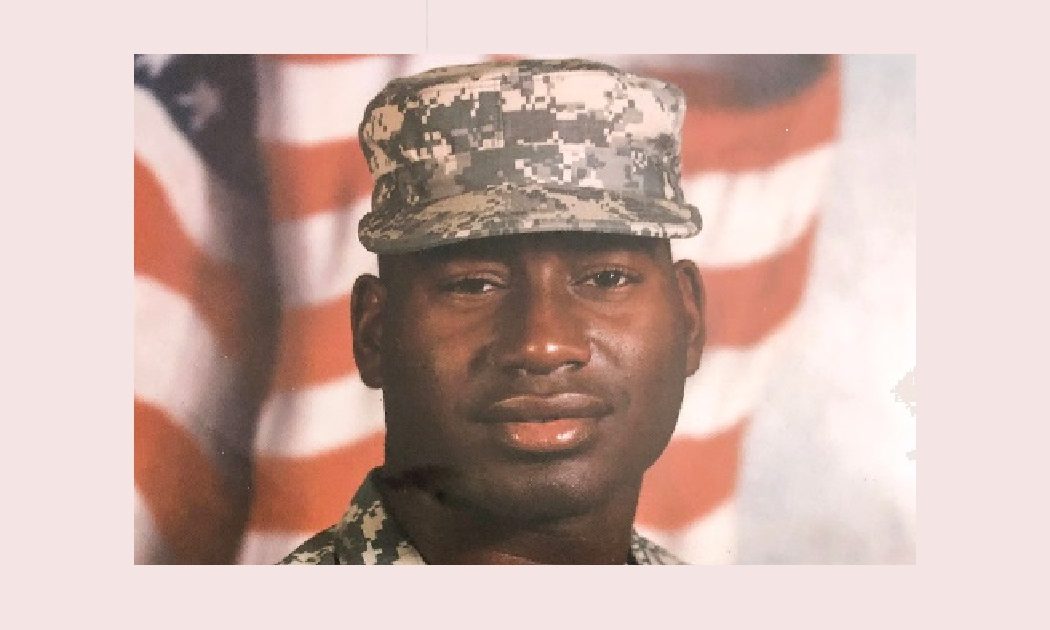 The Alabama Cannabis Industry Association on Monday released a statement critical of the decision by an Alabama court to imprison an Arizona man for five years after his probation for a 2016 marijuana arrest was revoked in April.
Sean Worsley was an Iraq War vet who legally uses marijuana for post-traumatic stress disorder, and for back and shoulder pain stemming from being wounded in an IED attack in Iraq.
He and his wife were arrested in Gordo, in Pickens County, in August 2016 after a police officer found the marijuana while questioning the Worsleys about the volume of their music when they stopped to get gas.
That Worsley had a valid medical cannabis card in Arizona — one of 33 states where that is legal — was no defense for the authorities in Pickens County. Worsley missed a court date in Pickens County after the VA rejected his application for a substance abuse program, so Pickens County issued a fugitive arrest warrant.
When Arizona arrested Worsley for letting his medical cannabis card expire, he was extradited back to Alabama. He is currently detained in Pickens County awaiting a spot to become available in an Alabama Department of Corrections facility.
Worsley could spend the next 60 months as a guest of Alabama taxpayers.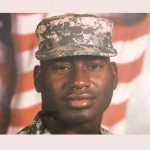 Black disabled veteran sentenced to 60 months in prison for medical marijuana
A 2016 arrest for marijuana that has turned into a 60-month sentence in an Alabama penitentiary for a disabled veteran from Arizona is drawing national attention.
"The Alabama Cannabis Industry Association (AlCIA) has seen the need to bring clarity to the laws related to the medical marijuana issue facing our citizens," said Michael Fritz, the general counsel for the Alabama Cannabis Industry Association.
Fritz said that legislators created the new Class D category of offenses so that habitual offenders don't serve long prison systems, but they left police and district attorneys with broad discretion to determine whether a person possessing cannabis is using that solely for "personal use."
That discretion is the difference between having misdemeanor charge and becoming a  felon, Fritz said.
"States all across this country have acknowledged the medical benefits that cannabis brings to those suffering" from conditions like PTSD, Fritz said. "The ALCIA is fighting to allow those already suffering to have access to proper medication without the fear of becoming a felon."
"Sean Worsley is a prime example of why we are fighting," Fritz told APR. "Medical Marijuana can help our veterans that suffer from PTSD, anxiety as well as pain from physically disabilities. It's time to permit medical cannabis in our state, as our sister states have done and avoid needlessly jamming our already over crowed prisons with marijuana arrest."
A counselor who treats veterans with PTSD told APR that it is common for veterans with PTSD to use medical marijuana to self-medicate with cannabis and that veterans like Worsley should not be mistreated by our criminal justice system.
Chey Garrigan, the executive director of the ACIA, said that Alabama Appleseed and the Southern Poverty Law Center partnered with Western Carolina University economists Angela K. Dills and Audrey Redford to calculate that enforcing Alabama's possession of marijuana laws costs the state an estimated $22 million a year.
Fritz told APR that if you are caught with 2.2 pounds of marijuana, the Alabama Courts charge you with trafficking, but that there are no guidelines under Alabama law in how to determine whether an amount smaller than that is for personal use — a minor offense — or not for personal use, which is a Class C felony in the state of Alabama.
Worsley was charged with the Class C offense.
Worsley's mother has hired an attorney to appeal the conviction. Meanwhile, the Worsleys are hoping that he can receive clemency from the Alabama court system. Sean has already served approximately six months in jail in Arizona and Pickens County for this.
A bill to legalize medical marijuana has passed the Alabama Senate in each of the last two years, but the bills have failed to come to a vote in the Alabama House of Representatives.
"It's time to permit medical cannabis in our state, as our sister states have done and avoid needlessly jamming our already over crowed prisons with marijuana arrests," Garrigan said.
Sean's plight was first made public by original reporting by Alabama Appleseed's Leah Nelson.
Attorneys ask court to intervene over numerous Alabama inmate suicides
Charles Braggs died by suicide in an Alabama prison after being kept in solitary confinement for more than two years. His suicide and a rash of others in Alabama prisons prompted attorneys for the plaintiffs in a case against the Alabama Department of Corrections to ask the court Wednesday to intervene. 
Braggs, 28, died at St. Clair Correctional Facility on July 17 after having been housed in segregation for 796 days, according to the court filing by the Southern Poverty Law Center, Alabama Disabilities Advocacy Program and attorneys with Baker, Donelson, Bearman, Caldwell & Berkowitz.
"Mr. Braggs was the seventh person — and the sixth Black person — to die by suicide in ADOC custody since this Court issued its Remedial Opinion and Judgment on Immediate Relief for Suicide Prevention (the 'Suicide Prevention Opinion') in May 2019, in which the Court found 'substantial and pervasive deficiencies' in ADOC's suicide prevention program," attorneys wrote to the court. 
Bragg's suicide was the fifth in Alabama prisons in the last four months, the plaintiffs' attorneys wrote in the fling, in which they call for "swift implementation and robust monitoring of the Parties' various remedial agreements" and for the state to address the use of segregation and "segregation-like" cells, which disproportionately hold Black people.
Alabama prisons kept 1,001 people locked alone in segregation on July 28, according to the court filing. 
"Of those 1,001, ADOC's public database lists 705 people as Black and 273 white—that is, approximately 70 percent of the people in segregation are Black," the filing states, going on to note that Black people make up approximately 52 percent of Alabama's inmate population and about 27 percent of the population of the state. 
U.S. District Judge Myron Thompson in his May 4, 2019 opinion wrote that ADOC argues the department cannot prevent all suicides in prisons.
"It is true that, as in the free world, not all suicides can be prevented. But this reality in no way excuses ADOC's substantial and pervasive suicide-prevention inadequacies. Unless and until ADOC lives up to its Eighth Amendment obligations, avoidable tragedies will continue," the judge wrote.
That 2019 opinion came after the plaintiffs' attorneys asked the court for immediate suicide-prevention relief following 15 inmate suicides over 15 months. Thompson agreed in his opinion to make permanent most of the provisions of a previous agreement between the plaintiffs and ADOC.
Thompson's separate judgment, filed the same day as his opinion, establishes minimum guidelines for how the state assesses and treats incarcerated people who may be at risk of suicide.
Among the prison suicides noted in the court filing was Marco Tolbert, 32, who was diagnosed with Schizophrenia and prescribed anti-psychotic and anti-depressant medication, but on June 20, 2019, three months before his death, his mental health code — used by ADOC to determine care — was reduced, some of his medication was discontinued and he was moved out of Donaldson prison's residential treatment unit and into the general population and "was not provided any follow-up mental health care," according to the filing.
He died by suicide on Sept. 26, 2019, according to court records. 
Marquell Underwood, 22, was placed into segregation at Easterling Correctional Facility on Feb. 23 and died by suicide that same day, according to court records. 
"Mr. Underwood previously reported a history of Bipolar Disorder, was referred to mental health nine times in relation to segregation placements, self-referred once to mental health, and was placed on acute suicide watch twice during the six months before his death," the plaintiffs' attorneys wrote to the court. "Despite all of this, he was never placed on the mental health caseload, never received a psychiatric evaluation, and never received any mental health treatment."
Laramie Avery, 32, died by suicide in his segregation cell at Bullock prison on April 14 and was placed in segregation for "disciplinary" reasons after being stabbed at least eight times in the head and chest, according to the filing. 
"Mr. Avery was referred for a mental health evaluation three days before his suicide, but there is no evidence that the evaluation ever occurred. He was not on the mental health caseload," the court filing states. 
The plaintiffs' attorneys also note the death of Darnell McMillian on June 22 at Donaldson prison. McMillian died while on suicide watch and after having been placed into a cell with another inmate also on suicide watch. 
"After an altercation between Mr. McMillian and his cellmate, correctional officers allegedly deployed pepper spray, which caused Mr. McMillian to become unconscious and may have led to his death. It is unclear what policies ADOC has instituted, if any, to ensure the safety of those on suicide watch who are double-celled," attorneys wrote to the court. 
An ADOC worker told APR in July that correctional officers used an excessive amount of pepper spray in the cell where McMillian and another inmate were housed. The cause of his death is pending an autopsy.