Opinion | Despite having all the power, Republicans have set themselves up for failure
With their selection of no-issue candidates who hold little experience and zero aptitude for addressing real issues, Alabama Republicans will have only themselves to blame.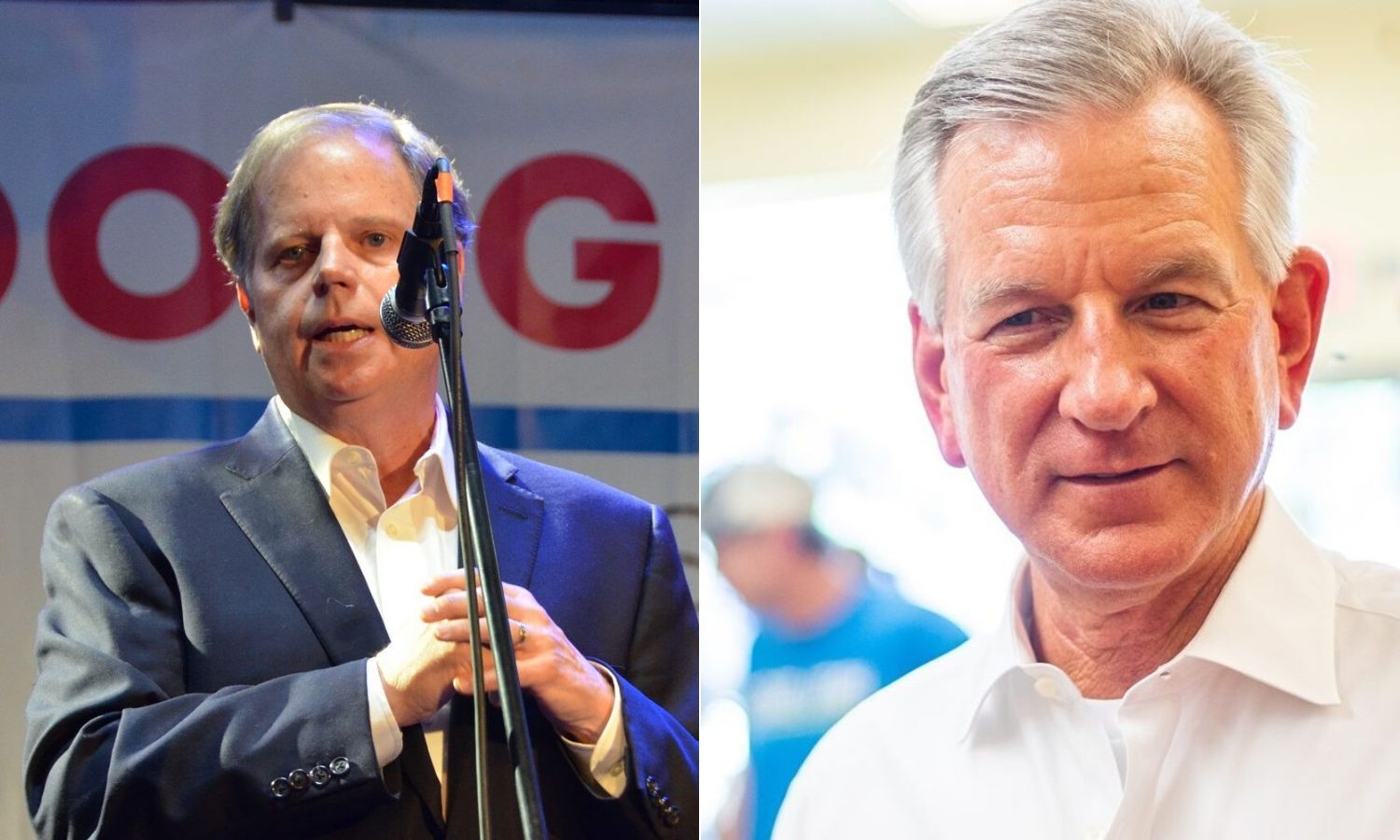 Alabama Republicans on Tuesday selected as their nominee to the U.S. Senate a man who during more than a year of campaigning — much of it coming during a global pandemic, national recession and unprecedented civil unrest — never once discussed in depth his plans for doing much of anything about any of the numerous issues facing this state and country. 
And they also elected a former Mike Hubbard lackey who came within an eyelash of going to prison on ethics charges. 
It was … about what you'd expect for the Alabama GOP. 
Although, the margins were a surprise. 
In the night's main event, Tommy Tuberville, the former football coach and guy who you really shouldn't trust your money with, ran up the score on Jeff Sessions. With a handful of boxes still out late Tuesday, Tuberville was up by 22 points and Sessions had admitted defeat, continuing what has been a particularly rough few weeks for Confederate monuments in Alabama. 
But don't fret if you're concerned that Alabama is losing its sense of history. 
Because nothing screams Alabama history quite like two (alleged) crooks fighting for a U.S. House seat. 
In the 2nd Congressional district, Barry Moore, the former legislator who a jury in 2014 found not-guilty of perjury charges despite an audio recording seeming to confirm the crimes, defeated by 20 points Jeff Coleman, who spent nearly $2 million trying to buy the seat. 
Coleman wasn't exactly a Bible salesman himself, though. As APR reported, his moving company was at the center of a major fraud scandal, in which it paid $5 million to settle charges of fixing weights and over billing the U.S. military and service members. 
You're welcome, the rest of America. 
In the end, though, these races weren't really about ethics or competency or something silly like choosing the most qualified candidate. They were about loving Donald Trump the most. 
That was Tuberville's entire campaign. There's literally nothing else that he even attempted to run on. 
No matter the question. No matter the issue. He always returned back to loving Trump and praising Trump as the country's best president in his lifetime. 
In the meantime, Trump helped Tuberville by repeatedly criticizing Sessions, his own former attorney general, and encouraging people to vote for Tuberville. 
And while a clear majority favored Trump's pick, a much larger majority — some 90 percent of registered Republican voters in the state — favored sitting at home instead. While some of the disinterest can certainly be chalked up to COVID-19 fears, that total is less than half the turnout that was expected, even factoring in the virus. 
That's a bad omen for Trump nationally, if in even the state that loves him most he can generate only enough excitement to edge into double-digit turnout. 
But those voters who did show up were the defiant types. 
Neither Tuberville nor Moore would be considered establishment candidates, and neither had the backing of the national Republican Party. Both played up the "outsider" role, and both coveted the rural, blue collar voters. 
There were questions, particularly with Tuberville, as to whether such a shallow campaign could endure a long campaign. Not only did it endure, it gained steam. 
The question for both now, though, is if the Trump-love strategy can be successful in a general election — even one in deeply red Alabama — against opponents who will push issues and talk about plans. And as the coronavirus worsens, the economy continues to falter and social justice continues to be a hot topic — all of which worsen the president's approval numbers — can the door open enough for either Sen. Doug Jones or Moore's opponent, Phyllis Harvey-Hall to slip through? 
If so, with their selection of no-issue candidates who hold little experience and zero aptitude for addressing real issues, Alabama Republicans will have only themselves to blame.
Opinion | Someone should be fired for Decatur's racist housing practices
Did you know that all Black people hate living in high-rise towers? Or that all Black people like to sit on their porches, and come and go easily? 
I was unaware of these common traits shared by all Black people until this morning, when I read a news story in the Decatur Daily and then read a lengthy report from the U.S. Department of Housing and Urban Development (HUD) that detailed the insanely racist practices of the Decatur Housing Authority. 
Now, before we go much further here, I should warn some of you that this is going to shatter your beliefs that racism is mostly dead and that widespread, government-sponsored racism doesn't exist, or is over-hyped by media attempting to shame all white people. Those views were ignorant, offensive and easily disproved anyway, but this story is going to cause you some sleepless nights. 
Here are the basic details: In Decatur, there are three options for low-income, elderly housing. There are two high-rise apartment buildings that sit beside the Tennessee River and offer tenants various activities and beautiful views of the river. There is also another group of garden-style apartments several miles away, located in a less desirable and impoverished area of Decatur, where crime rates are high and property values low, and there are no activities and no gorgeous views. 
In the beautiful high-rise buildings, the tenants are 94 percent white. 
In the very-much-not-beautiful apartments, the tenants are 100 percent Black. 
If you think this to be a mere accident, it was not. Decatur Housing Authority employees admitted to the segregation practices, in which they routinely bypassed Black applicants on the waiting lists at the high-rise buildings and placed white tenants in the rooms instead. 
The HUD review noted numerous instances of this occurring during the compliance review period. In other words, the people at the Decatur Housing Authority continued this racist nonsense even when they knew HUD was watching. 
And it's actually worse than that. Because DHA was warned back in 2017 that its segregation practices were illegal, and that serious changes and improvements needed to be made to its housing and placement practices. 
DHA did nothing. 
HUD officials found that one Black applicant remained on the waiting list for a room at the high-rise buildings for nearly 2,000 days. 
That's more than five years.
And when the HUD investigators asked about these practices and about the obviously segregated housing situation, DHA employees told them: "Black elderly tenants do not like to live in high-rise buildings. They prefer to live in garden-style units so they can sit on their porch and come and go as they please." 
All Black tenants … Lordy. 
The HUD report sums this up nicely: "It is unclear how the (DHA) staff reached this conclusion."
If you're wondering, absolutely no one in Decatur has taken responsibility for this monumental embarrassment. And as of late Tuesday evening, no one has been held accountable. 
Decatur Mayor Tab Bowling ducked questions about the issue, despite the fact he is responsible for appointing some members of the DHA board. 
One of those board members, chairman James Ridgeway, ran from the problem too, telling the Daily that he "doesn't oversee the thing," meaning DHA, and that he's just a board member. 
Ridgeway went on to say that even though the board does have authority to hire and fire the people in charge of DHA — executive director Andy Holloway and housing director Jeff Snead — there are no plans to do so. 
"We don't have nothing against them. They've done a good job," Ridgeway said. 
They actually didn't. According to a spokesperson for HUD, the Decatur Housing Authority operated the absolute worst, most racist housing agency in the entire country. 
To rectify the situation, Decatur will pay out $200,000 in fines and will be forced to make improvements to bring the apartments up to decent standards and provide the additional services that are available in the highrises. 
All told, it will cost the city, and its taxpayers, millions of dollars. And it will have left hundreds of Black residents living in substandard housing, and suffering the indignity of being shuffled off to less desirable homes because of the color of their skin. 
Someone should answer for that.