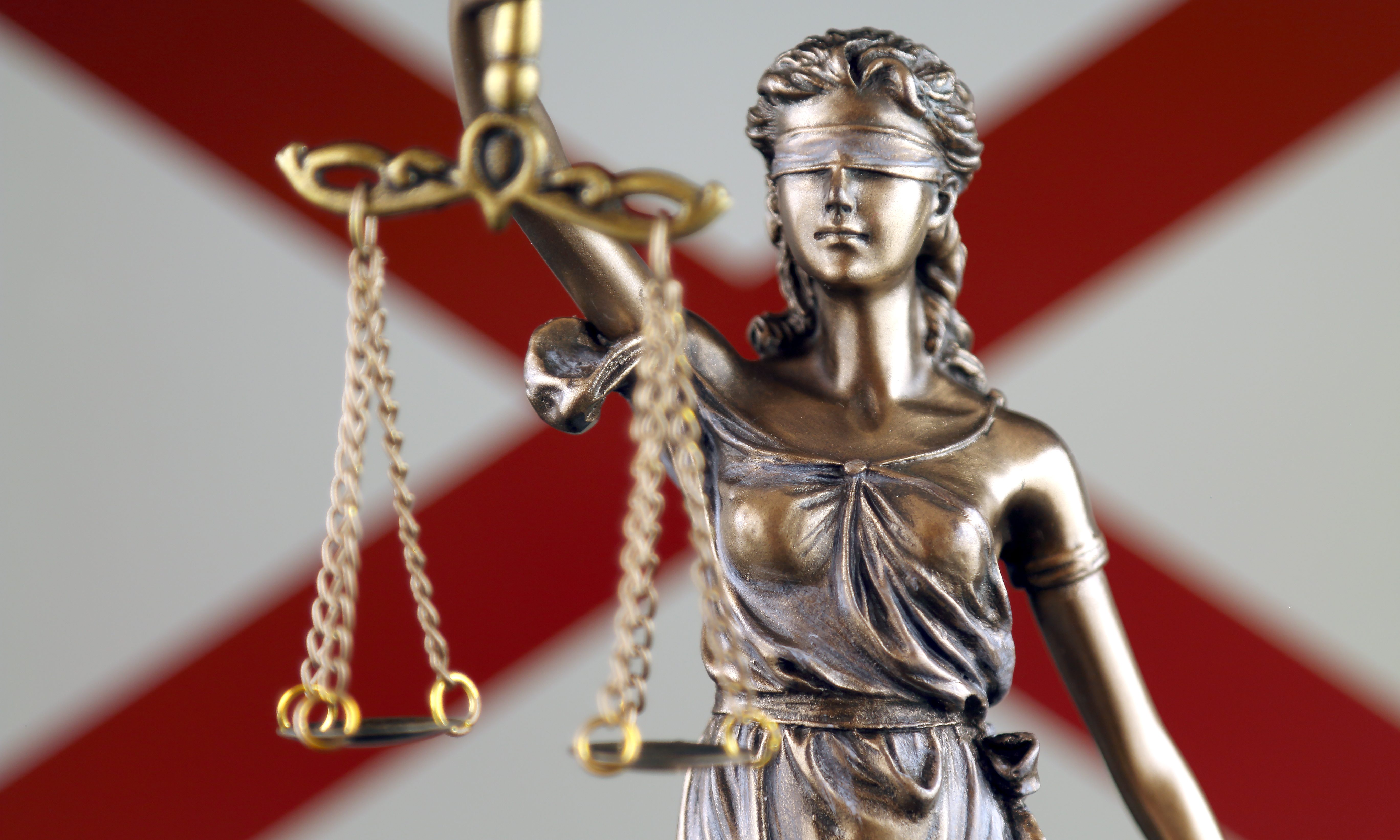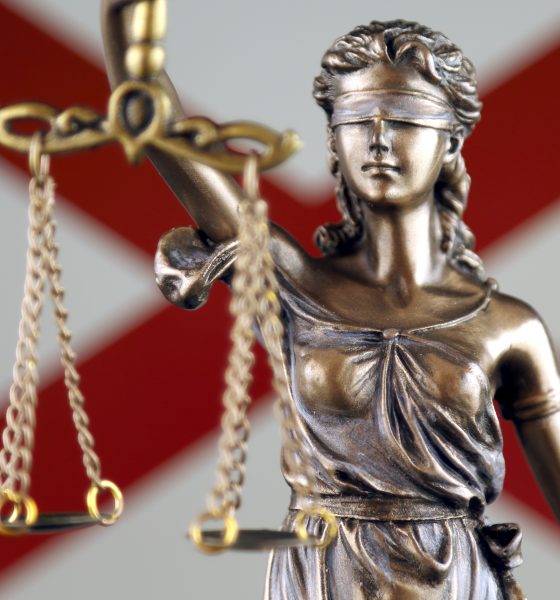 Law grads concerned over in-person Alabama bar exams amid COVID-19 surge
Test-takers in Alabama are required to sign a waiver noting that they're taking the test at their own risk.
Recent law school graduates in Alabama say they're concerned they have to take the state's bar exam in person later this month, or during an alternate exam session set for September, even as the state endures surging COVID-19 cases and a pandemic that appears to be nowhere near under control.
For now, the state's two-day bar exam is set for July 18 and 19 at the BJCC convention center in Birmingham, and, as of last week, the Alabama Supreme Court approved an optional alternative session of Sept. 30 and Oct. 1. 
The Alabama State Bar is taking some safety precautions for test days, including temperature checks, staggered entry times, social distancing and a requirement to wear masks while entering and exiting the building, but with the uncertainty of whether the virus will still be surging across the state in September, and the danger of contracting coronavirus during the lengthy two-day exam, some recent graduates for weeks have been calling for the state bar and the state Supreme Court to offer other options. 
Test-takers in Alabama are also required to sign a waiver noting that they're taking the test at their own risk. By signing the waiver, they forgo the ability to sue the Alabama State Bar or the Alabama Board of Bar Examiners in the event that they contract coronavirus. 
"I acknowledge the contagious nature of COVID-19 and voluntarily assume the risk that I may be exposed to or infected by COVID-19 by attending the July 2020 Alabama Bar examination or the September 2020 Alabama Bar examination," the waiver reads. "And that such exposure or infection may result in personal injury, illness, personal disability, and death." 
And it isn't just the recent graduates who are concerned. In a tweet on July 11, Dr. Michael Saag, renowned UAB infectious disease expert and HIV-Aids researcher, expressed concern over an in-person bar exam in Alabama. 
"I don't see how this can be done safely with the degree of SARS-CoV-2 transmission going on in our community right now," Saag said in the tweet. 
Alabama is one of 20 states that are still moving forward with in-person bar exams, according to The Washington Post. 
A white paper published on March 22 by the Center for Interdisciplinary Law and Policy Studies at Ohio State University's Moritz College of Law noted that COVID-19 had disrupted public life and that "jurisdictions will not be able to administer the July 2020 bar exam in the usual manner." 
"Even if some of the most rigorous restrictions have been lifted by July 28, prohibitions on large gatherings are likely to remain. Attempting to administer the bar exam to hundreds of test takers in a single room would endanger the test takers, staff administering the exam, and the public health," researchers wrote in the study. 
The study offered six options for state bars to make changes to ensure the safety of test-takers and staff, which include postponing exams, administering them online, giving exams in small groups, issuing emergency diploma privilege (which allows graduates of law schools to practice without taking a bar exam), adopting an emergency diploma privilege-plus (whereby state bars can add additional educational requirements to practice without taking the exam) and creating a supervisory practice program, where recent graduates practice under a licensed attorney.
"A lot of nervous people getting ready to take the bar exam," said Birmingham lawyer and executive director of the Alabama State Bar, Phillip McCallum, speaking to APR on July 10. 
McCallum said the Alabama Supreme Court is the ruling authority over the state bar, and that "it's their decision, and their decision has been made for many, many months, and that is the bar exam is proceeding as expected." 
McCallum said that during the week prior, several states began delaying state bar exams amid the COVID-19 pandemic, which set off questions among recent law school graduates about what might happen in Alabama, he said. 
"Anything can happen," McCallum said. "The pandemic can continue to escalate and we can somehow get canceled. I mean anything, anything can happen."
But the decision would be the Supreme Court's to make, he said. 
McCallum told APR on July 10 that the state bar had discussed with the Supreme Court a potential alternative testing date, and that he expected an order from the court on that in the coming days. 
The state Supreme Court issued that order on July 12, which directed the July 28-29 testing session to remain, but gave the alternate date of Sept. 30-Oct. 1. 
Among the safety precautions established by the state bar are that masks be worn entering and exiting the BJCC, but that examinees can take their masks off during the timed portion of the exam, although "the Alabama State Bar strongly encourages the wearing of a mask/face covering at all times." 
Jefferson County's health order stipulates masks be worn at all times in public places, but exempts private meetings, which the state bar exam falls into. 
"I do know I graduated with a few people who have very serious health conditions, and there's a real chance that they could end up on a ventilator," a recent law school graduate in Alabama told APR last week. 
He and several other recent law school graduates who contacted APR in recent days asked not to be named, as there's a fear that voicing complaints over the matter could lead to a bad outcome in the character and fitness requirements graduates must pass for admission to the bar. 
The recent graduate in Alabama said many are asking for online bar exams, and understand that although areas in the state do not have broadband internet access, it's the best option to take the exam safely and get to work quickly. Alabama isn't likely to allow for diploma privilege, he said, but he described it as the second-best option.  
"I think the online version would be the best of both worlds, because the Board of Law Examiners has a duty to protect the public from people who are not qualified to be attorneys," he said. 
The worst option, he said, would be to delay the tests for many months. Law school graduates pay anywhere between $1,500 to $2,500 to take seven-week preparatory classes in the leadup to a bar exam, he said, and he and many others were already doing so.
Postponing the test would mean restarting those classes from the beginning, he said. 
"Way back in the spring, the State Bar and the court were at least aware of different options, because states around us have started changing their plans to sort of accommodate," he said.  "And it seems like every step of the way the state bar, the Board of Law Examiners, the court, hasn't really done anything to improve the situation." 
Plans call for temperatures to be checked upon entry to the BJCC, but the graduates noted that many people with COVID-19 are asymptomatic and can still spread the virus. 
Three months before Alabama's Supreme Court did so, the Georgia Supreme Court on April 17 delayed the state's bar exam, pushing it back from July 28-29 to Sept. 9-10, and the Supreme Court of Florida on July 1 agreed to move the state's bar exams online after weeks of pleas from law students, according to the Miami Herald.
"By pushing forward with an in-person exam this July, the State Bar and Supreme Court have shown a concerning lack of interest in the wellbeing of those of us who are trying to enter the profession," the recent graduate wrote to APR in a message following the state's Supreme Court's July 12 ruling. "The optional September 30-October 1 exam is thinly reasoned as all modeling indicates COVID-19 will be just as bad, if not worse, at that time. The State Bar and the Court are hurting us examinees, but they're also hurting themselves by threatening the public's health and by engendering resentment among their newest members."
Many recent law school graduates come from more affluent homes, the recent grad said, but many are also single parents with little income who have surmounted great obstacles to put themselves through law school while working jobs and raising children. 
While students are told over and over that they'll pass the bar, and that it's a test on minimum competency, he said, "I feel like this year it can't test minimum competency, because I feel like this is testing access to resources." 
"Who has access to money to last them a few extra weeks? Who has access to childcare?" he said. 
Alabama on Wednesday saw the largest increase to the state's COVID-19 death toll in a single day, with 47 deaths reported — and just a day after the increasing death toll set its previous one-day record Tuesday. 
Nearly 20 percent of the state's total COVID-19 death toll of 1,183 has been reported in the last two weeks. 
State Health Officer Dr. Scott Harris in a press conference Wednesday said more than 2,000 people across the state were currently hospitalized for confirmed or suspected coronavirus — and about 30 hospitals statewide had very limited intensive care bed availability.
The state on Wednesday saw 1,784 new coronavirus cases, which was the third highest single-day increase of cases since the start of the pandemic. The other two record-high single days were set within the last week.
Lilly Ledbetter speaks about her friendship with Ginsburg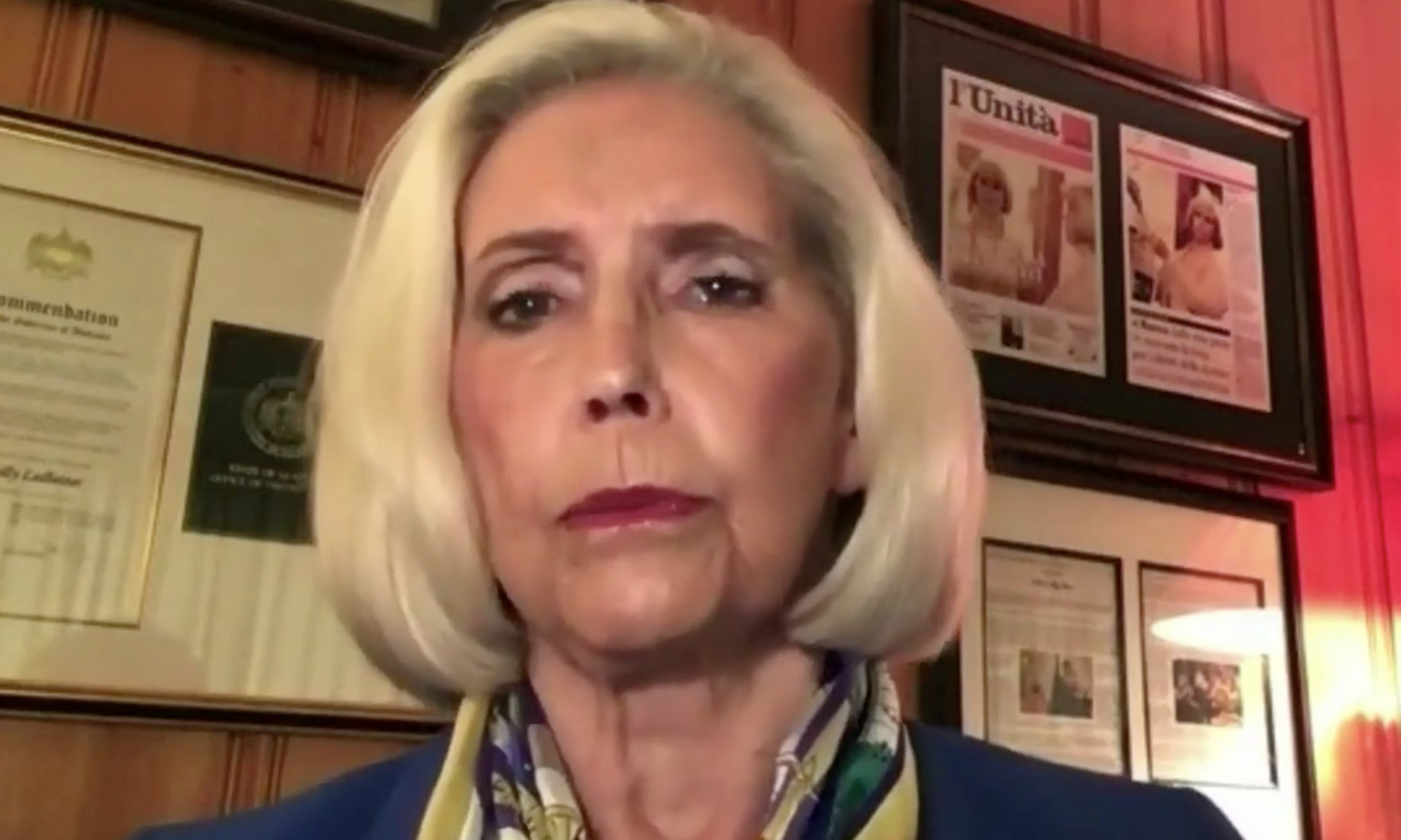 When anti-pay-discrimination icon and activist Lilly Ledbetter started receiving mail from late Supreme Court Justice Ruth Bader Ginsburg, Ledbetter's attorney told her to save the envelopes. That's how unusual it is to get personal mail from a member of the nation's highest court.
Ledbetter, 82, of Jacksonville, Alabama, shared her memories of her contact with Ginsburg over the last decade during a Facebook live event hosted by Sen. Doug Jones on Monday.
Ginsburg famously read her dissent from the bench, a rare occurrence, in the Ledbetter v. Goodyear Tire & Rubber Co. decision in 2007. The court ruled 5-4 to affirm a lower court's decision that Ledbetter was not owed damages for pay discrimination because her suit was not filed within 180 days of the setting of the policy that led to her paychecks being less than those of her male colleagues. 
Ledbetter said that Ginsburg "gave me the dignity" of publicly affirming the righteousness of Ledbetter's case, demonstrating an attention to the details of the suit.
Ginsburg challenged Congress to take action to prevent similar plaintiffs from being denied compensation due to a statute of limitations that can run out before an employee discovers they are being discriminated against. 
The Lilly Ledbetter Fair Pay Act of 2009 was passed by Congress with broad bipartisan support and signed into law by President Barack Obama. It resets the statute of limitation's clock with each paycheck that is reduced by a discriminatory policy.
Ledbetter said that her heart was heavy when she learned of Ginsburg's death on Friday. The women kept in touch after they met in 2010. That was shortly after the death of Ginsburg's husband, tax attorney Marty Ginsburg. She spoke about her pain to Ledbetter, whose husband Charles had died two years before.
"So we both shared that, and we shared a tear," said Ledbetter.
Ginsburg invited her to her Supreme Court chambers to see a framed copy of the act, next to which hung a pen that Obama used to sign it.
Ginsburg later sent Ledbetter a signed copy of a cookbook honoring her husband that was published by the Supreme Court Historical Society. Included with it was a personal note, as was the case with other pieces of correspondence from the justice that Ledbetter received at her home in Alabama. They were often brochures and other written materials that Ginsburg received that featured photos of both women.
Ledbetter expressed her support for Jones in his race against GOP challenger Tommy Tuberville. The filling of Ginsburg's seat is a major factor in that, she said.
"I do have to talk from my heart, because I am scared to death for the few years that I have yet to live because this country is not headed in the right direction," she said.
She noted that Ginsburg was 60 when she was appointed to the court. Ledbetter said that she opposes any nominee who is younger than 55 because they would not have the experience and breadth of legal knowledge required to properly serve on the Supreme Court.
She said that issues like hers have long-term consequences that are made even more evident by the financial strains resulting from the pandemic, as she would have more retirement savings had she been paid what her male colleagues were.
Jones called Ledbetter a friend and hero of his.
"I've been saying to folks lately, if those folks at Goodyear had only done the right thing by Lilly Ledbetter and the women that worked there, maybe they'd still be operating in Gadsden these days," he said.