Pastor and Civil Rights leader C. T. Vivian has died
Martin Luther King Jr. called Vivian "the greatest preacher to ever live."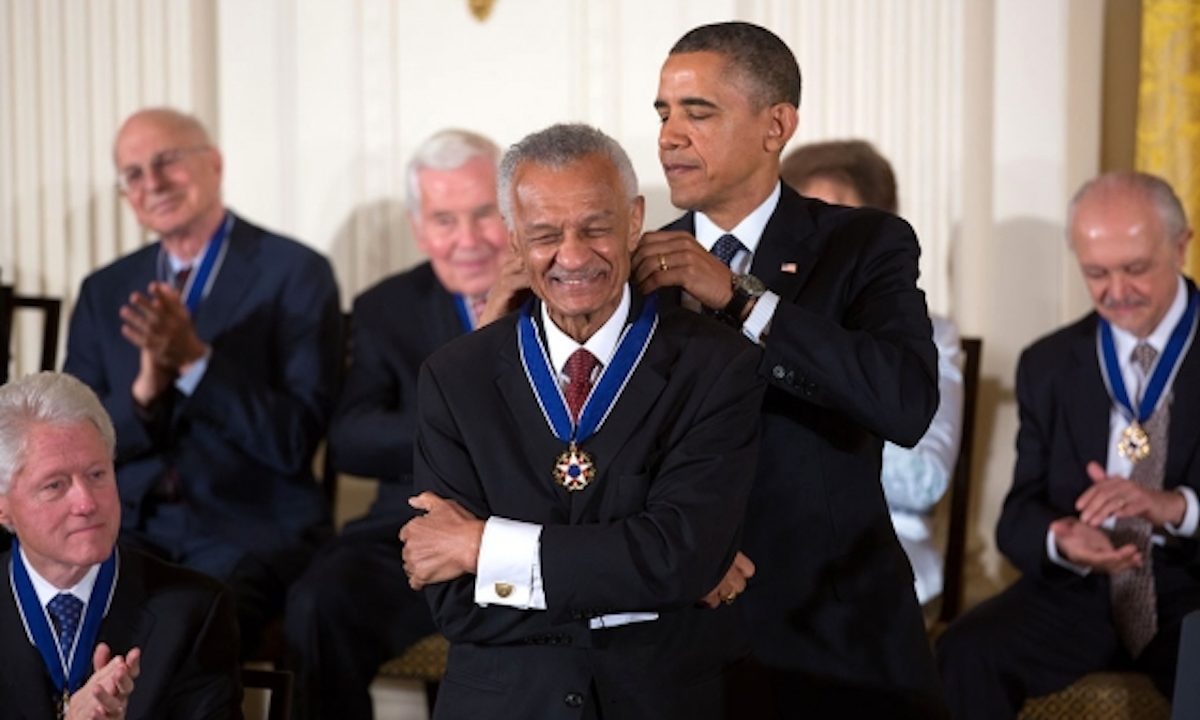 Cordy Tindell "C.T." Vivian — an American minister, author and close friend and lieutenant of Martin Luther King Jr. during the Civil Rights Movement — died Friday. He was 95.
"Today, I join with the nation in mourning a national treasure," said Congresswoman Terri Sewell, D-Selma. "As our country continues to grapple with the deep-seeded inequities and structural racism that have, for centuries, prevented Black Americans from realizing the true promise of the American Dream, the work of Rev. C.T. Vivian is increasingly important and inspiring. May we rededicate ourselves to his life's work and find solace in the strength and fortitude of Rev. C.T. Vivian, whose bravery and persistence should serve as a model for all who seek to right the wrongs of structural racism and inequality. It is his fighting spirit and heart for service that I will continue to call upon in moments of challenge."
"I am sad to learn of the passing of Rev. C. T. Vivian, who worked with my father during the civil rights era, and continued the fight throughout his life," said Martin Luther King III. "He also worked with my wife Arndrea at the Center for Democratic Renewal, where they monitored hate groups and hate crimes, and organized communities. His voice and leadership will be greatly missed. He was a champion for all of us."
Martin Luther King Jr. called Vivian "the greatest preacher to ever live."
President Barack Obama would later repeat those words at an event honoring the reverend in Selma.
"I'm deeply saddened to hear of the passing of Rev. C. T. Vivian—a veteran advocate for justice & equality," said U.S. Sen. Doug Jones, D-Alabama. "His work organizing non-violent boycotts, sit ins & protests across the South helped to spur meaningful change that we still see today."
Vivian was born in Boonville, Missouri. As a boy, he moved with his mother to Macomb, Illinois. He graduated from Macomb High School in 1942 and attended Western Illinois University in Macomb. Vivian participated in his first sit-in demonstrations in 1947.
Vivian studied for the ministry at American Baptist College in Nashville, Tennessee, in 1959, where he met James Lawson and learned about Mohandas Gandhi's nonviolent direct action strategy. On April 19, 1960, 4,000 demonstrators marched on City Hall in Nashville, where Vivian and Diane Nash challenged Mayor Ben West. West publicly agreed that racial discrimination was morally wrong. Many of the students who participated in the Nashville Student Movement soon took on major leadership roles in both the Student Nonviolent Coordinating Committee and the Southern Christian Leadership Conference.
Vivian helped found the Nashville Christian Leadership Conference, and helped organize the first sit-ins in Nashville in 1960, and the first civil rights march in 1961. In 1961, Vivian participated in Freedom Rides and worked alongside King as the national director of affiliates for the SCLC. The summer after the Selma Voting Rights Movement, Vivian conceived and directed an educational program, Vision, and put 702 Alabama students in college with scholarships — this program later became Upward Bound.
Vivian wrote the 1970 book "Black Power and the American Myth," the first book on the Civil Rights Movement by a member of Martin Luther King's staff.
In the 1970s, Vivian moved to Atlanta, and in 1977, founded the Black Action Strategies and Information Center, a consultancy on multiculturalism and race relations in the workplace and other contexts.
In 1979, he co-founded, with Anne Braden, the Center for Democratic Renewal — initially as the National Anti-Klan Network. In 1984, he served in Jesse Jackson's presidential campaign, as the national deputy director for clergy. In 1994, he helped establish, and served on the board of Capitol City Bank and Trust Co., a Black-owned Atlanta bank. He also served on the board of Every Church a Peace Church.
In 2008, Vivian founded and incorporated the C. T. Vivian Leadership Institute Inc. to "Create a Model Leadership Culture in Atlanta."
Vivian is credited with saving the historically Black college, Morris Brown College, after the city of Atlanta turned the water off. He mobilized the Atlanta community to donate in excess of $500,000 directly to Morris Brown as "bridge funding."
On August 8, 2013, Obama named Vivian as a recipient of the Presidential Medal of Freedom.
The presidential citation reads: "C. T. Vivian is a distinguished minister, author, and organizer. A leader in the Civil Rights Movement and friend to Martin Luther King, Jr., he participated in Freedom Rides and sit-ins across our country. Vivian also helped found numerous civil rights organizations, including Vision, the National Anti-Klan Network, and the Center for Democratic Renewal. In 2012, he returned to serve as interim President of the Southern Christian Leadership Conference."
Southern Poverty Law Center President and Chief Executive Officer Margaret Huang said, "C.T. Vivian was a monumental figure in the history of our country and a key leader in advancing the Civil Rights movement. His strength and courage were unmatched."
"His work with the Southern Christian Leadership Conference and the Freedom Riders has left us with a far better world," Huang said. "Our movement lost a great leader today, but we are grateful for the path that he has forged for us. Rest in power, Rev. Vivian."
Sewell represents Alabama's 7th Congressional District.
Baldwin, Escambia and Mobile residents impacted by Sally urged to apply for federal aid
FEMA has approved $11.1 million in housing grants to individuals and families through Sept. 28, according to the governor's office.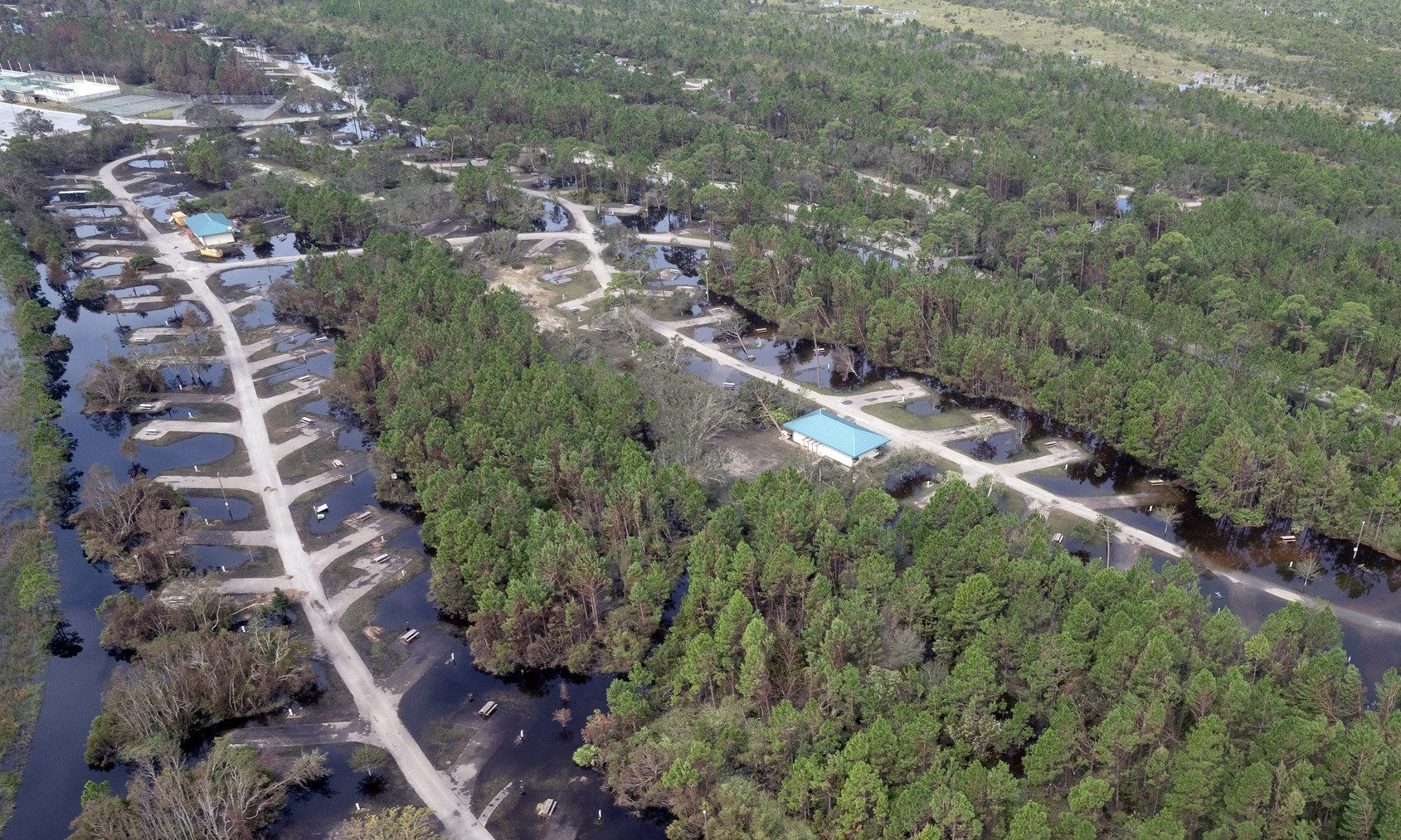 Gov. Kay Ivey on Monday announced more than $11 million in federal disaster aid has been approved for those impacted by Hurricane Sally in Baldwin, Escambia and Mobile counties.  
FEMA has approved $11.1 million in housing grants to individuals and families through Sept. 28, according to Ivey's office. 
"Hurricane Sally took a punch to our coastal areas, but thanks in part to the millions of dollars in federal assistance, the people of Alabama are moving along the road to recovery," Ivey said. "I remain grateful to President Trump, Administrator Gaynor and their teams for prioritizing the people of Alabama reeling from Hurricane Sally. We will get through this together; we have done it before, and we will do it again."
Federal grants to repair homes or for renting temporary housing made up $8.9 million of the FEMA funding. Grants for childcare, moving and storage, medical and dental comprised the remaining $2.1 million. 
The U.S. Small Business Administration has approved an additional $570,900 in disaster home repair loans for those impacted by Sally.
Ivey's office encourages homeowners and renters in Baldwin, Mobile and Escambia counties to apply to FEMA for federal disaster assistance as soon as possible. Residents of these three Alabama counties may also be eligible to receive assistance for uninsured and underinsured damage and losses resulting from the hurricane.
Residents in those three counties impacted by Hurricane Sally may register for FEMA disaster assistance online by visiting disasterassistance.gov or by calling 800-621-3362. Persons who are deaf, hard of hearing or have a speech disability and use a TTY may call 800-462-7585. Multi-lingual operators are available. The toll-free lines are open daily from 6 a.m. to midnight CST.
Those with a homeowner's insurance policy are encouraged to file an insurance claim before applying for federal assistance. 
Information that may be useful to have when you register include:
Address of the damaged primary dwelling where the damage occurred

Current mailing address

Current telephone number

Insurance information and description of disaster-caused damage and loss

Total household annual income

Names and birth dates of family members who live in the household

Name and Social Security number of co-applicant (if applicable)

Routing and account number for checking or savings account so FEMA may directly transfer disaster assistance funds
 For more information on Hurricane Say visit FEMA's website here.