Administration starts initiative for more, faster testing in nursing homes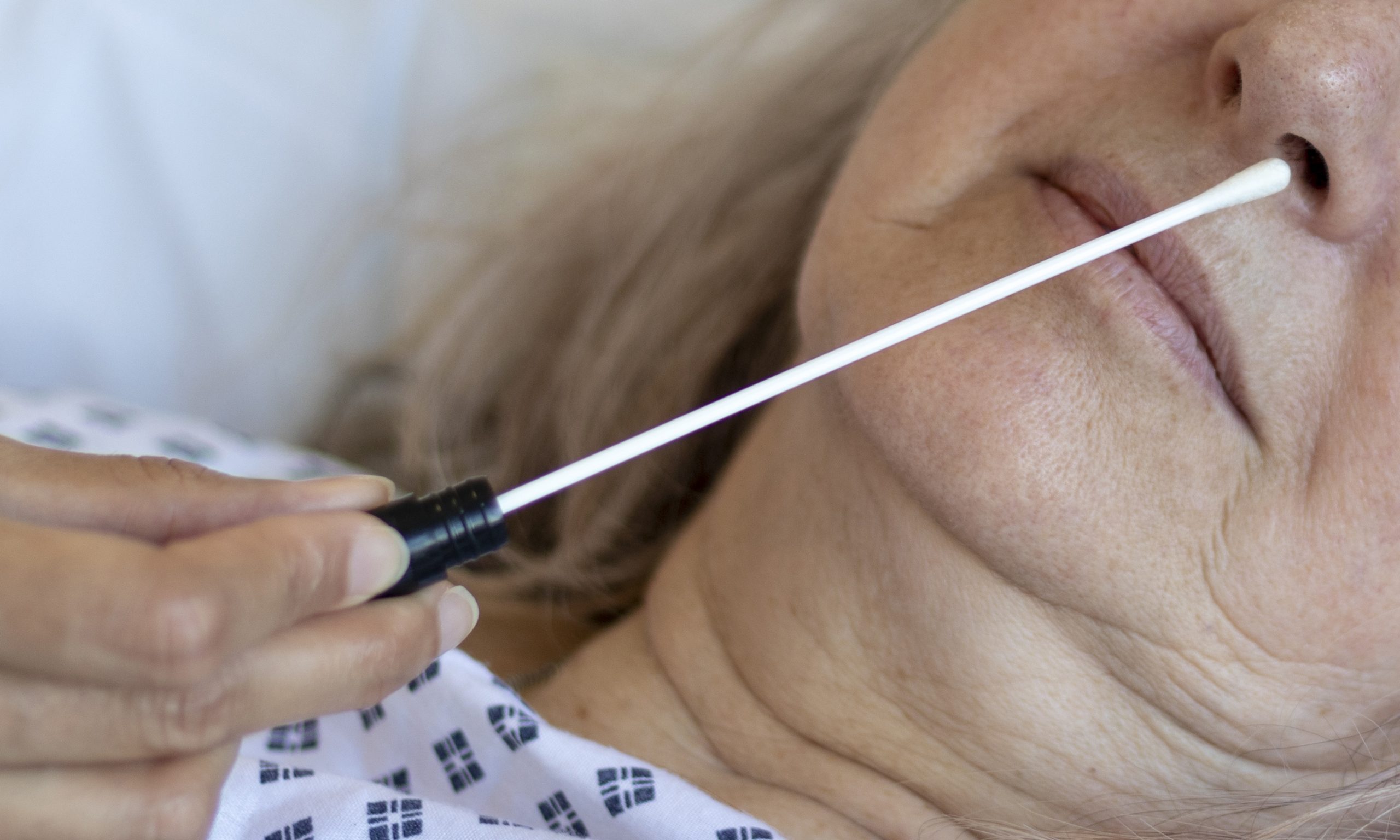 The U.S. Department of Health and Human Services announced large-scale procurement of FDA-authorized rapid, point-of-care diagnostic test instruments and tests to be distributed to nursing homes in COVID-19 hotspot geographic areas in the United States.
This initiative is a one-time procurement of devices and tests targeted to facilitate on-site testing among nursing home residents and staff.
Through this crucial action, nursing homes will be able to augment their current capacity for coronavirus testing, bolstering their response and helping to prevent the spread of the novel coronavirus that causes COVID-19.
"Access to rapid point-of-care testing in nursing homes will further protect our Nation's most vulnerable patients," said Assistant Secretary for Health ADM Brett P. Giroir, M.D. "With the recent FDA Emergency Use Authorization of the BD Veritor system, combined with the earlier authorization of the Quidel Sofia and Sofia 2 systems, we now have the ability to provide more testing faster. This could not have been possible without the scientific investments made by these companies, advanced regulatory science from the FDA and other investments by the Federal government."
Distribution will begin this week with nursing homes prioritized by the federal Centers for Medicare and Medicaid Services in their continuing effort to protect older adults.
Each nursing home will receive one diagnostic test instrument and associated tests. Following initial distribution, nursing homes can procure additional tests directly from the respective manufacturers.
Nursing homes must have the capability to screen and test residents, and test staff on a weekly basis or according to specific guidance by the state and local health departments. This procurement will also enable testing of visitors if appropriate for that facility.
"This new testing initiative is critical for keeping vulnerable older adults safe while delivering the quality of life they deserve," said Seema Verma, CMS Administrator. "It gives nursing homes the ability to swiftly identify residents that need to be isolated and mitigate the spread of the virus. As one more tool in the toolbox, it represents an important step toward the long-awaited reunion of residents with their loves ones."
Economic developer Nicole Jones said, "The Trump Administration has taken swift measures to protect our nation's most vulnerable population. It is important that professionals across disciplines continue to collaborate to devise measures that will assist fellow Americans during this unprecedented time in human history."
Both the Quidel Sofia and Sofia 2 Instruments and BD Veritor Plus Systems use antigen tests that can quickly detect fragments of proteins found on or within the virus by testing samples collected from the nasal cavity using swabs, providing results in minutes.
CMS says that antigen tests will play a critical role in the fight against COVID-19 and will be essential to reach the nation's goal of testing millions of Americans each day.
The FDA has granted Emergency Use Authorization to two antigen detection tests: the Sofia SARS Antigen FIA manufactured by Quidel Corporation and the Veritor System for Rapid Detection of SARS-CoV-2 manufactured by Becton, Dickenson and Company. These tests may be slightly more likely to have a false negative result than molecular PCR COVID tests.
According to CMS, there are more than 200,000 confirmed or suspected cases of COVID-19 among nursing home residents.
Over 35,000 nursing home residents have died across the country from COVID-19 as of July 9, 2020. The CDC recommends that nursing homes perform baseline testing of all residents and staff, followed by regular screening and surveillance through routine testing to detect potential outbreak situations early and reduce morbidity and mortality.
At least 3,083 Alabama nursing home residents have already tested positive for the coronavirus as well as 1,953 employees of Alabama long term care facilities. At least 1,254 Alabamians have died from the COVID-19 global pandemic — many of them long-term care residents.
To date, 65,865 Alabamians have tested positive for the novel strain of the coronavirus, SARS-CoV-2.
At least 248 COVID deaths reported in Alabama in October
The cumulative death toll in Alabama has risen by 248 to 2,788 in October and by 124 in the last week alone.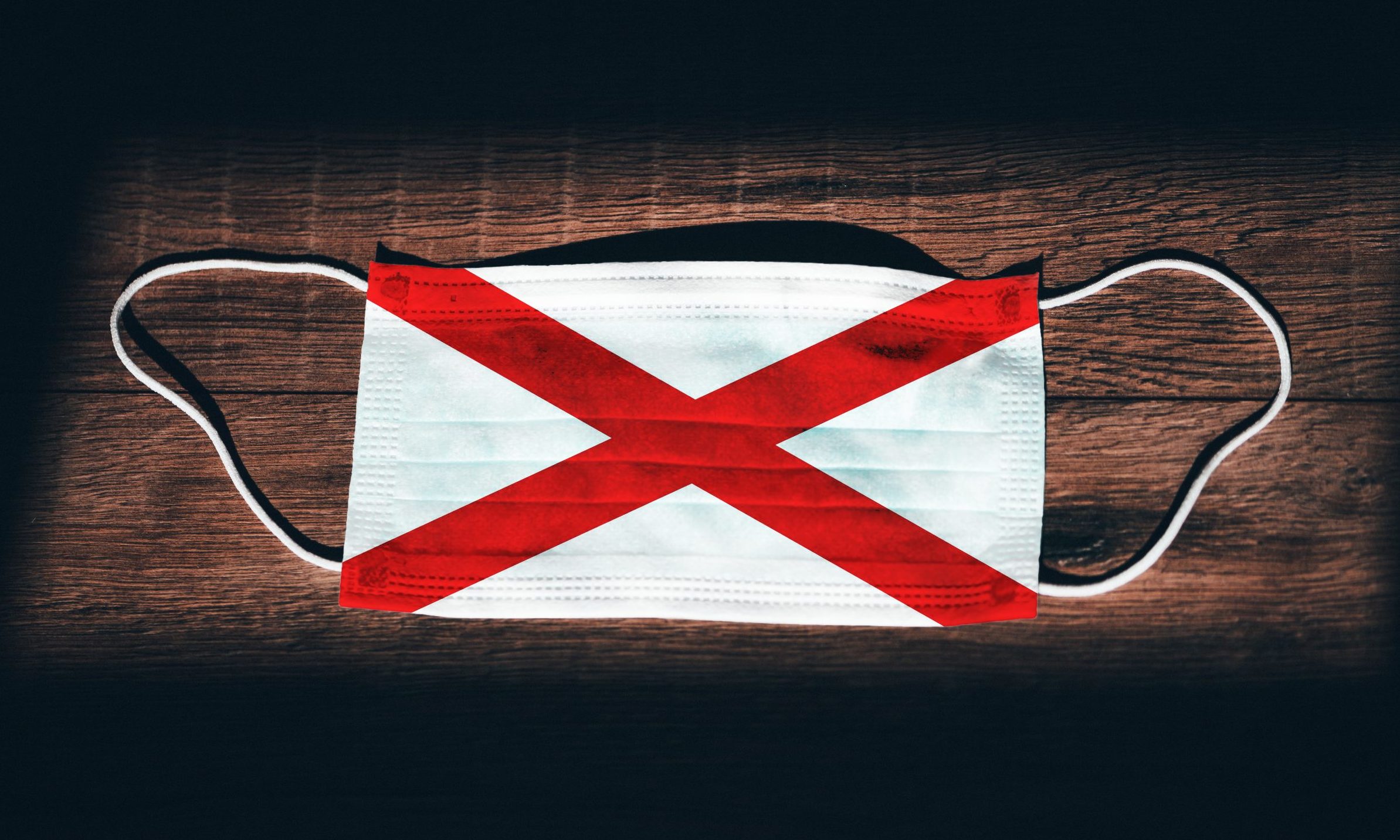 We're a little more than halfway through the month of October and the Alabama Department of Public Health has already reported at least 248 deaths from COVID-19.
The cumulative death toll in Alabama has risen by 248 to 2,788 in October and by 124 in the last week alone.
At least 378 deaths were reported in the month of September, a rate of 12.6 deaths per day over the month. In the first 17 days of October, the rate has been 14.6 deaths per day, a 15.9 percent increase from September.
Deaths were higher in July and August. The cumulative death toll increased by 582 in August and 630 in July, the worst month of the pandemic for the state.
On Saturday, ADPH reported that 1,288 more people in the state were confirmed positive with the coronavirus, and on Sunday the count increased by 964. The number of confirmed cases in Alabama has risen to 172,626.
There have been 17,925 new cases Alabama in October alone. The state is averaging almost 996 cases per day in October, which is up from September.
The state had 28,643 new coronavirus cases in September, 38,335 cases new cases in August, and 49,678 cases in July. Public health officials credit Alabama Governor Kay Ivey's statewide mask order on July 15 with slowing the spread of the virus in the state, but the virus has not gone away.
ADPH reported 823 hospitalizations for COVID-19 on October 17, the most recent day for which we have data. While hospitalizations for COVID-19 are down from the peaks in early August in Alabama have risen from Oct. 1 when 748 Alabamians were hospitalized, a 10 percent increase from the first of the month.
The state of Alabama is continuing to struggle to protect its most vulnerable citizens. At least 6,497 residents of long term care facilities in Alabama have been diagnosed with the coronavirus, 247 of them in October.
There have also been 3,362 cases among long term care workers in Alabama, including 197 in the month of October. Some 9,819 Alabama health care workers have also contracted the coronavirus.
Most people who test positive for the novel strain of the coronavirus, SARS-CoV-2, are asymptomatic or have only minor symptoms, but in about one out of five cases it can become much more severe.
For older people or people with underlying medical conditions like obesity, heart disease, asthma, cancer, diabetes or HIV, COVID-19 can turn deadly. COVID-19 is the abbreviated name for the medical condition caused by the SARS-CoV-2 virus.
Some 1,115,600 people worldwide have died from COVID-19 worldwide, including 224,284 Americans. There are 8,972,704 known active cases in the world today.
Public health officials warn citizens that coronavirus remains a present danger in our community. Social distancing is the best way to avoid spreading the virus. Avoid venues with large groups. Don't shake hands or hug persons not living in your household.
Avoid leaving your home as much as possible and wear a mask or cloth face covering when you do go out. Avoid touching your face and wash your hands with soap frequently. Hand sanitizer is recommended.
A coronavirus vaccine may be available in the coming months, but we don't yet know when or how effective it will be.