Tuberville says almost 80 percent of Jones's funding is from out of state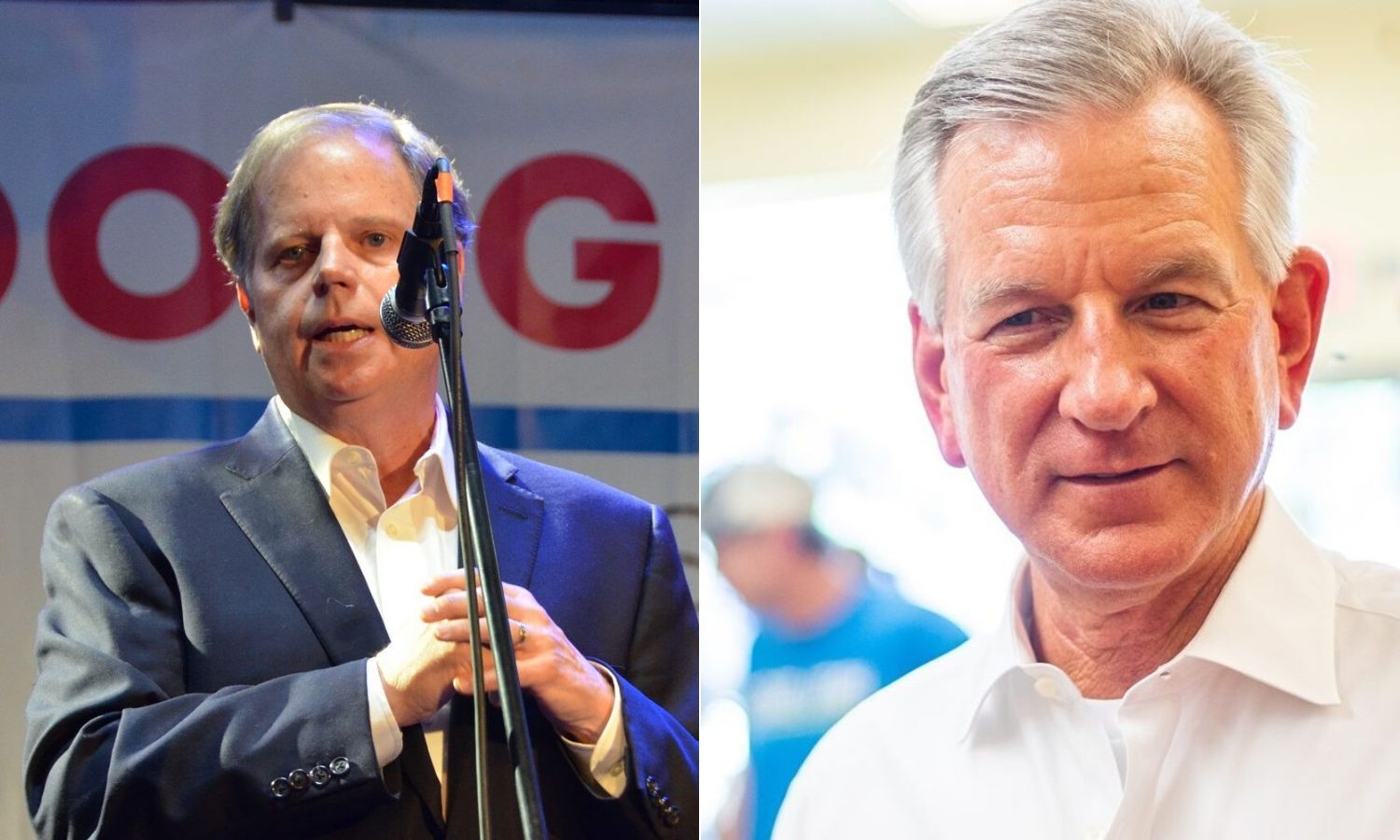 Former Auburn football coach Tommy Tuberville's campaign for U.S. Senate slammed incumbent Sen. Doug Jones, D-Alabama, for receiving the majority of his campaign donations from outside of Alabama.
Tuberville's campaign said Jones's most recent Federal Election Commission filing shows that Jones raised more money from supporters in California than from Alabamians. In addition, 79 percent of the money that Jones raised originated from out-of-state versus only 21 percent from people in Alabama.
"Judging from his campaign finance reports, it looks like Democrat Doug Jones should be running for California's U.S. Senate seat, not Alabama's," Tuberville said. "It explains why Doug Jones follows the lead of liberal California Democrats like Nancy Pelosi, Adam Schiff, and Kamala Harris when voting on the impeachment of President Trump, abortion, gun control, and other issues."
Tuberville's campaign said that the FEC quarterly report showed that Jones received $357,789 from Californians. Alabamians came in second with $328,476. Jones collected $177,747 from New York. Maryland and Massachusetts round out the top five fundraising states for Jones.
Jones collected $1.2 million from out of state and $328,476 from Alabama.
Tuberville said that Alabamians should be angered that Jones raised so much money from "infamously liberal California" because the West Coast state has targeted Alabama with a fierce economic reprisal and intimidation campaign for the last few years.
Several major California cities were among those that announced formal boycotts of Alabama last year after the state Legislature and Gov. Kay Ivey enacted the nation's strictest abortion law.
On Tuesday, Tuberville beat former U.S. Sen. Jeff Sessions in the Republican primary runoff. In recent polling, Tuberville leads Jones 47 to 44 percent. Jones continues to insist he has a path to victory.
In an email that went out nationally to Democratic donors after the Republican primary runoff, Jones warned that Republican Senate Majority Leader Mitch McConnell and his allies are trying to knock him out early and asked for Democratic donors' support.
"Now that Trump's handpicked candidate won the Republican primary, the GOP's outside interest groups are on the attack," Jones said. "They just began a massive advertising campaign totaling $5 million — and with polling showing me and my opponent in a dead heat, it's urgent to counter their attack with everything we have."
"I'm counting on supporters like you to invest in my race and races like mine while there's still time to fight back against these attacks," Jones added.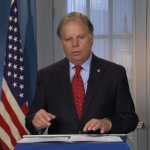 Jones: "Mitch McConnell" and allies are "trying to knock me out early"
Sen. Doug Jones, D-Alabama, sent out a plea to Democrats asking for aid after former Auburn coach Tommy Tuberville won the Republican nomination to challenge Jones in the fall.
Tuberville is a native of Arkansas. He was the head coach of the Auburn football team as well as the University of Mississippi, Texas Tech and the University of Cincinnati. He was the defensive coordinator at Miami, where he won a national championship, and at Texas A&M.
Tuberville is endorsed by President Donald Trump. Sessions held the seat for four terms but vacated it in 2017 after he was confirmed as U.S. attorney general. Former Clinton-era U.S. Attorney Jones defeated former Chief Justice Roy Moore in the special election to fill the remainder of Sessions' unexpired term.
Republican Executive Committee member and member of Trump's national victory committee, former State Rep. Perry Hooper Jr., warned Republicans not to underestimate Jones.
"Doug Jones has an 8-million-dollar war chest with more to come," Hooper said. "He also has the national and state media on his side who will paint him as the smartest more virtuous Senator the state has ever seen. They may even start calling him Saint Doug. Fortunately, we have the facts on our side, his horrible voting record. This includes his vote to convict the President on both articles of impeachment and his vote against the confirmation of Justice Brett Kavanaugh. He can run but he cannot hide from his support of the radical Democrat Agenda."
The general election is Nov. 3. There is still time to register to vote.
Opinion | For Coach Tub, no thinking required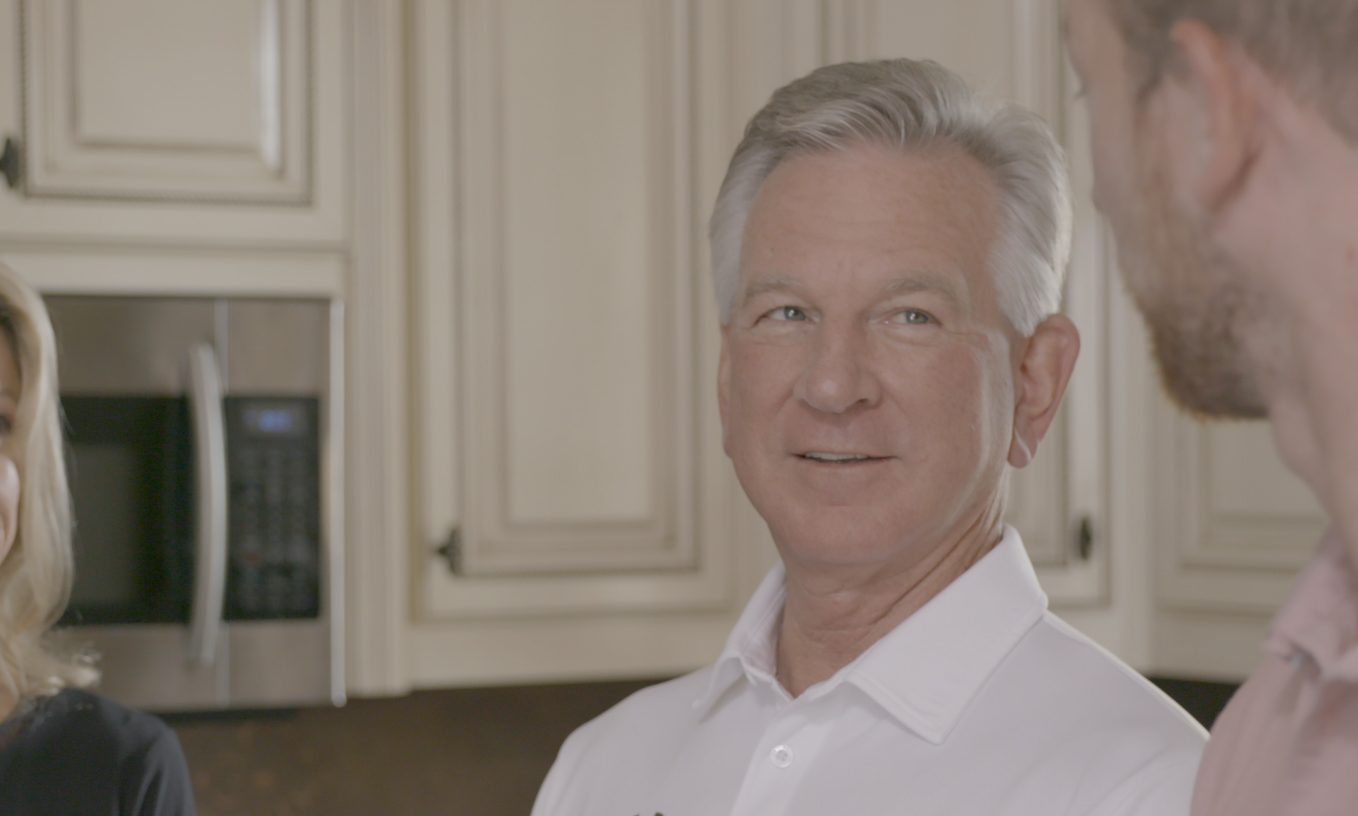 Has Tommy Tuberville ever had an original thought? It doesn't sound like it. Coach Tub basically spews Republican talking points and keeps his mouth firmly locked onto Donald Trump. He disrespects Alabama voters so much that he thinks that's all he needs to do to win a place in the U.S. Senate.
Tuberville recently addressed the St. Clair County Republican Party at its September meeting. As reported by APR, Tuberville is quoted as saying the following, and I'll offer a short rebuttal. I'm doing this because Tuberville is clearly afraid to death to debate his opponent, U.S. Sen. Doug Jones.
So here goes:
Tuberville: "America is about capitalism, not socialism. I think we are going to decide which direction we are going to go in the next few years."
Me: We decided which way we were going to go years ago, when the federal government started subsidies for oil and gas companies, farmers and other big industry and business. That, coach, is your so-called "socialism."
I'm not necessarily opposed to subsidies to boost business, depending on the cause, but I'm not going to let a dimwitted, know-nothing, mediocre, former football coach pretend we don't already have "socialism" in this country.  
What Tuberville really means is that he's against "socialism" like Medicare or Medicaid or Social Security or food assistance or health insurance. He's a millionaire already, so there's no need for him have empathy for or support a safety net for people who are less fortunate socially and economically. That's Tuberville's "socialism," and the Republican Party's "socialism," and Trump's "socialism."
That's a cruel, mean perspective that would cast aside the great majority of Americans for the rich (Tuberville, Trump) and connected and, where Trump is concerned, the fawning.
Tuberville: "I am not a Common Core guy. I believe in regular math. We need to get back to teaching history."
Me: I would love to ask Coach Tubby, one-on-one, exactly what he thinks "Common Core" is. I'll guarantee you he can't explain more than he already has. "I believe in regular math?" There is no other math. It's math. Does he think there's a math where 1+1=3? There isn't one. There are a variety of ways to teach math, but there's only math, not a "fake" math or a "Republican" math or a "Democratic" math or, God forbid, a "Socialist" math.
And when Coach Tommy said, "We need to get back to teaching history," one wonders if he's ever been into a classroom. We know more than a few of his former players weren't in many classrooms, if reports are correct. But they always played the game under his uninspired coaching.
Of course schools teach history.
The history Coach T. is talking about is Donald Trump's "white" history, the one we've been teaching in our schools forever. Not real history; you know, the one where the United States was founded as a slave-holding nation, where Native Americans were massacred and starved by the hundreds of thousands, where white supremacy was codified within our laws, where any color but white was subjugated. That history. The history that is finally fading away, so we can really see where we've been as a nation—so we know where, as a nation, we need to go.
Tuberville: Tuberville said he supports following the Constitution and appointing a replacement for Associate Justice Ruth Bader Ginsburg, who died Friday.
Me: Well, of course he does. Tuberville doesn't have an independent thought in his body, and Donnie told him this is what he's supposed to think. The big question: How much will a Senator Tuberville be able to function as a member of a minority party in the Senate — with no Papa Trump in the White House to tell him what to do?
Both scenarios are real possibilities, if not likelihoods.
There is no question that Doug Jones is far more qualified than Tuberville. Jones can work across the aisle, which will be vitally important if Democrats take control of the Senate. Jones has his own thoughts, which sometimes go against the Democratic Party's wishes. Jones is independent, smart and represents Alabama well.
Tuberville is a failed football coach who lives in Florida. That's about it.