Jefferson County health officer: Hospitals, testing sites, labs strained under surging COVID-19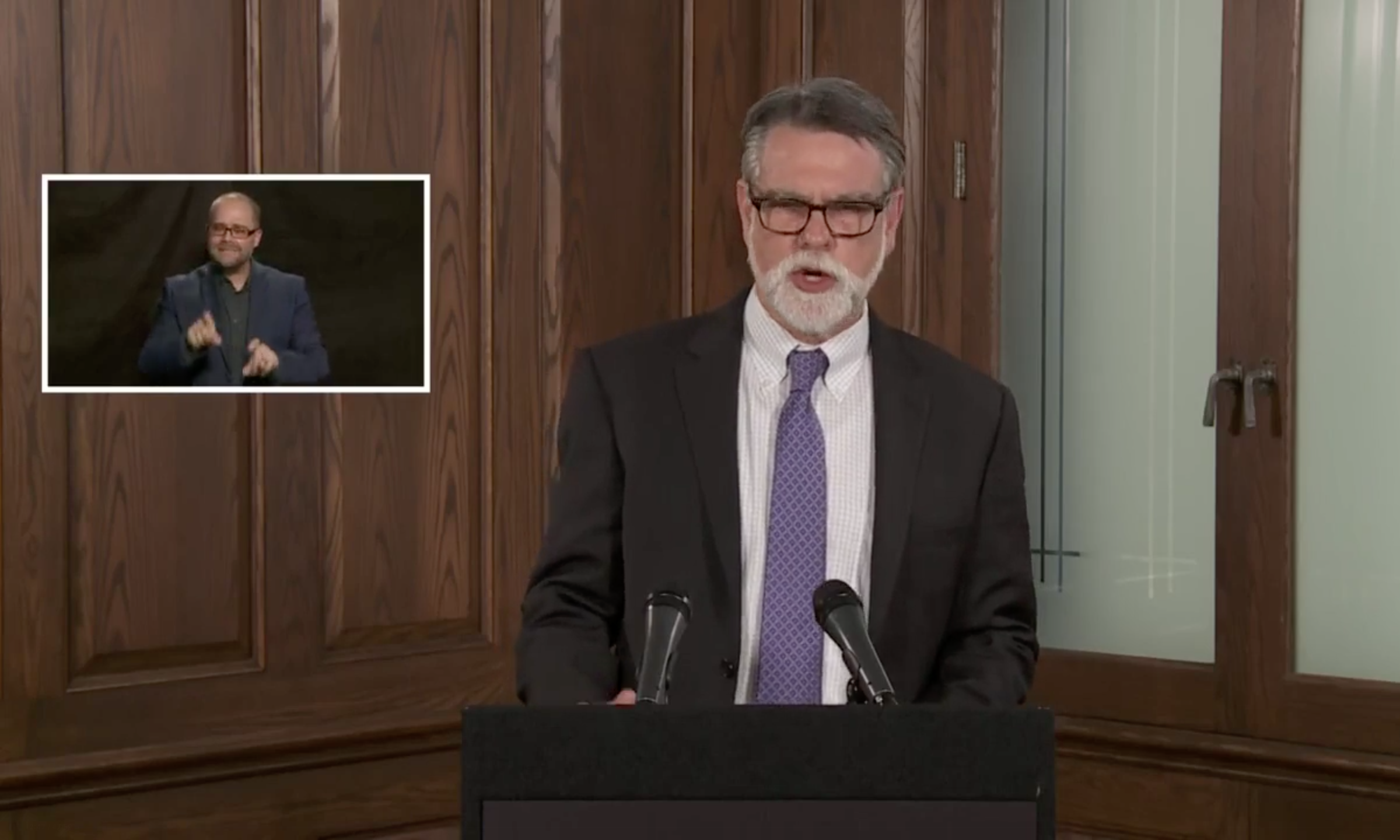 Jefferson County's top health official said Tuesday that the continued surge in COVID-19 cases is putting a strain on the area's health care system, which is collectively near capacity. 
"We are in a much worse place than we were back in mid-April, late March. COVID-19 is now putting a strain on every part of our healthcare and public health system," said Dr. Mark Wilson, Jefferson County's health officer.
Wilson said the county's percent of COVID-19 tests that are positive was at a record-high this week, at 15 percent. That number needs to be at around 5 percent in order to get coronavirus under control, he said. Statewide, the seven-day rolling average positivity rate Tuesday was 17.84 percent.
"Our hospital staff are getting fatigued. Our testing sites and the staff that work there are at or near capacity, and also working very hard. Our labs are reaching capacity," Wilson said. "Our public health workers and contact tracers are under great strain, working seven days a week,  and currently not keeping up because of the sheer numbers that went way up two or three weeks ago." 
Statewide there were 1,547 hospitalized COVID-19 patients on Tuesday, the second-highest number of hospitalized coronavirus patients since the pandemic began. The record is 1,563, set on Monday, which was the fifth-straight day of record COVID-19 hospitalizations statewide. Alabama's seven-day average of hospitalized COVID-19 patients was a record-high 1,466 on Tuesday. 
Wilson said he's beginning to see longer wait times for COVID-19 test results because testing staff are becoming fatigued. 
"That wasn't true a couple of months ago," he said. 
Asked if the delays of up to a week to get test results could be contributing to an increase in new cases, as people may be walking around while positive and not know it, Wilson said self-quarantining is key. 
Anyone who was knowingly exposed to someone with COVID-19 should self-quarantine, test or not, Wilson said, as should anyone with symptoms of the virus. 
Wilson said first responders and employees at local businesses are testing positive for coronavirus, taking out those workers in critical jobs and shuttering some businesses due to infected workers.
"Because our whole system is under strain and these numbers are at an all time high, we need your help. We need everybody to do their part to turn this around and get this under control," Wilson said. 
A large number of new COVID-19 cases in Jefferson County are among younger people, Wilson said, who are spreading the disease to their loved ones and friends. 
"Really think about those private gatherings, even in your own home. Who's interacting with whom? Where have you been? Where have other people been, where they might have been exposed to this and not know it yet. That's where we're seeing a lot of spread," Wilson said. 
Wilson said earlier in the pandemic localized hotspots including nursing homes made up a large portion of new cases, but now, "it's just widespread, random, pop-ups here and there." The county's health department believes much of the spread now is occurring in private gatherings in homes. 
Dr. Sarah Nafziger, co-chair of UAB's Emergency Management Committee, said during the press conference that UAB Hospital's emergency departments at the Highlands campus and the Gardendale freestanding emergency department are "open to take care of you for both COVID related illness and non COVID related illness." 
Nafziger said hospital staff has heard that some people are forgoing a trip to the emergency room during real medical emergencies and that they shouldn't do so. 
"We want to strongly urge our patients: If you're having a medical emergency, something like a heart attack or a stroke or other conditions that are an emergency, we want you to go to the emergency department and seek care," Nafziger said. "We are very much open, and we're here to care for you. I think that applies to all the hospitals in town." 
Nafziger said there were around 270 COVID-19 patients being cared for at hospitals across the county Tuesday, and a little more than 100 were at UAB. The hospital on Monday was caring for 102 COVID-19 inpatients, after setting the previous record-high of 101 coronavirus inpatients on Thursday. By Tuesday, the number reached 105, a new high.
Staffing shortages due to COVID-19-infected workers, or those caring for infected family members, has also been a challenge, Nafziger said. 
Nafziger encouraged the public to help slow the pandemic through "social distancing. Stay six feet apart. Wear your mask and wash your hands. It's simple."
Alabama ABC Board rescinds alcohol sales curfew
On Tuesday, the Board approved a new order, which notes that the 50 percent occupancy requirement remains in place.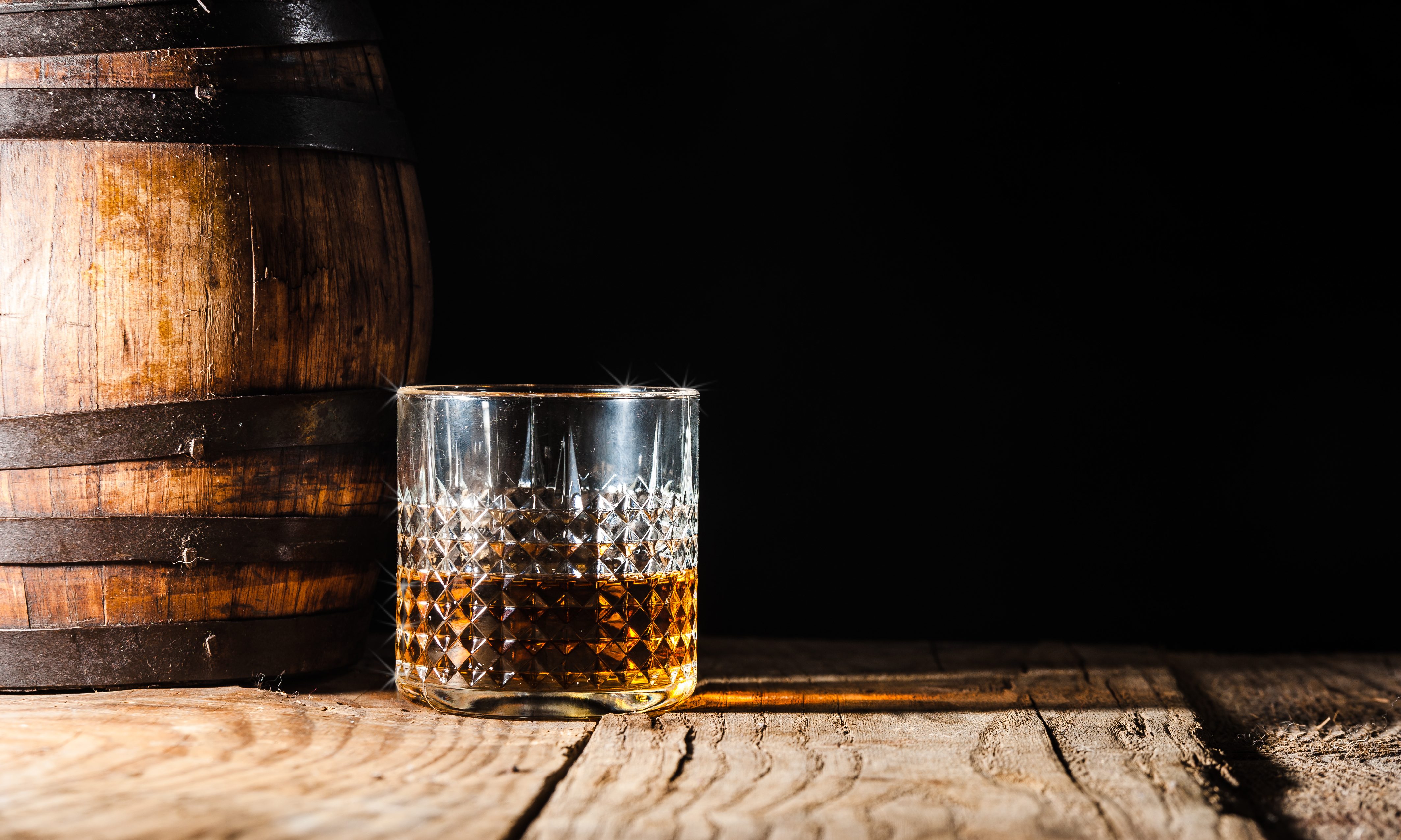 The Alabama Alcoholic Beverage Control Board on Tuesday voted to rescind a previous order that forced bars and restaurants to stop serving alcohol after 11 p.m. The measure went into effect immediately upon their vote. 
Board members on July 27 unanimously voted to enact the 11 p.m. alcohol sales curfew as cases of COVID-19 were surging statewide and Alabama's ICU beds were filling with patients stricken with the disease.  
On Tuesday, the Board approved a new order, which notes that the 50 percent occupancy requirement remains in place. Customers and workers must also wear masks, if not eating or drinking, and remain six feet from others, according to the order. 
The Board's decision to rescind the curfew comes as the number of new COVID-19 cases in Alabama have declined following Gov. Kay Ivey's statewide mask order in mid-July, but public health officials remain concerned that the number of COVID-19 patients in state hospitals remains too high. 
Alabama State Health Officer Dr. Scott Harris told APR on Tuesday that while the state has made improvements since a surge in cases in July, and the number of hospitalized coronavirus patients in Alabama is about half what it was in early August, "they're still a lot higher than they were back in the spring, so I wish we would continue to see more improvement, but I think we're definitely much better than we were a couple of months ago."
Dr. Deborah Birx, the coordinator of the White House's coronavirus task force, suggested to Ivey and Harris on her July visit to the state that Alabama close its bars, which health officials say can be breeding grounds for the spread of COVID-19. 
One of Ivey's advisors suggested closing the state's bars, but the board was instead tasked with finding a different solution, board administrator Mac Gipson told board members during the July 27 meeting prior to the vote to enact the curfew. 
The plan at first was to cut off alcohol sales at 10 p.m., Gipson said at the July meeting, but bar owners contacted the board over concerns about potential losses in revenue, so it was pushed back to 11 p.m.
Tuscaloosa Mayor Walt Maddox on Saturday issued a warning that tickets would be issued for bars that exceeded the city's 50 percent occupancy limit. 
Maddox was responding to photos posted to the Facebook page of the band The Velcro Pygmies playing live at the Tuscaloosa bar Rhythm and Brews, where patrons were tightly packed together and not wearing masks. The post was later deleted after going viral. 
Maddox in August ordered the city's bars to shut down for two weeks in an effort to slow the spread of COVID-19.