Opinion | Delaying high school football would be the right thing. We'd rather die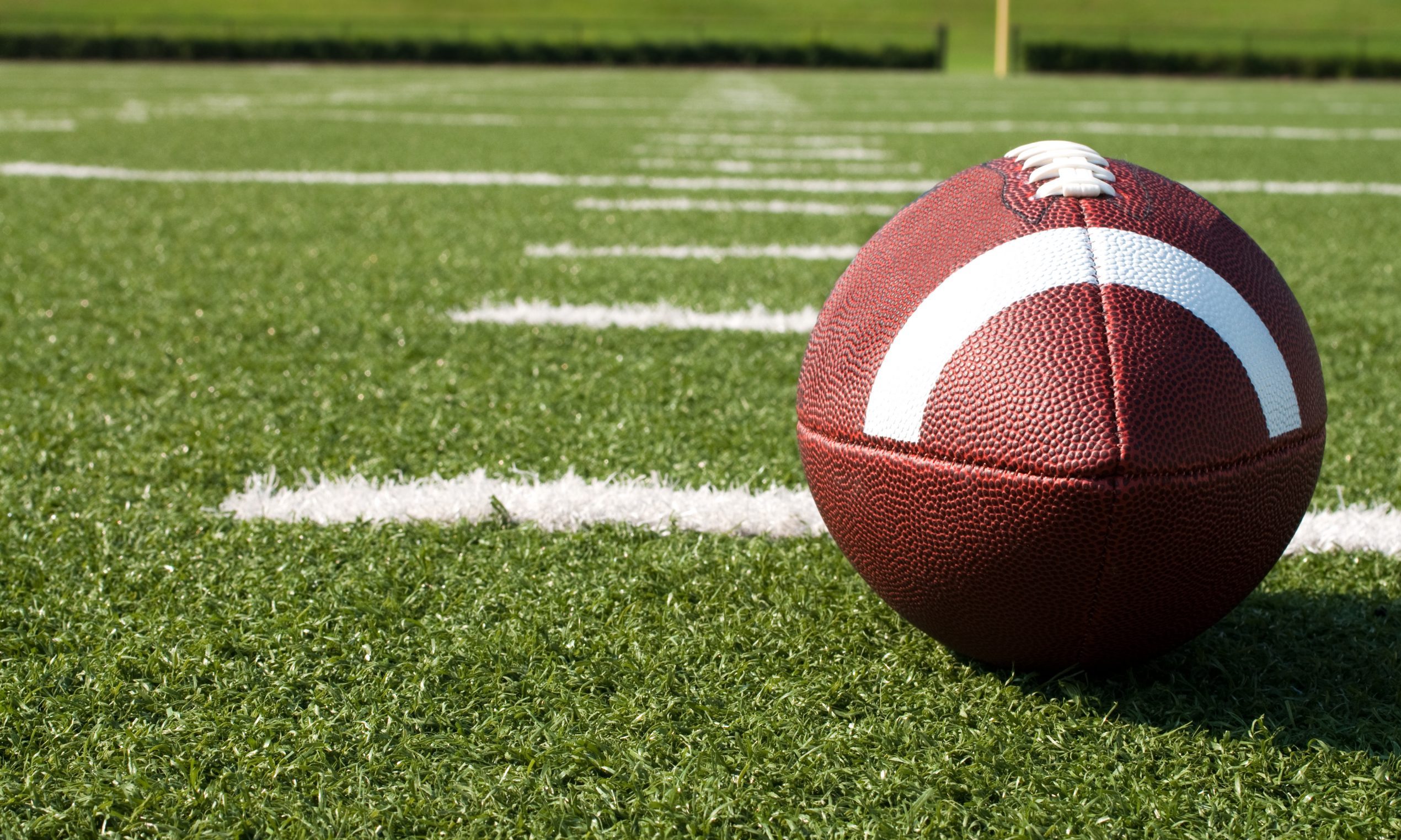 There's a secret about football that no one around here says out loud very much. It doesn't matter. Like, not even a little bit. Oh, sure, it makes money for people and we enjoy watching it and yada, yada, yada. But in the grand scheme of life and health and making a difference in the world, it matters about as much as a gravy fountain. 
It certainly matters less than your life. Or your loved ones' lives. 
And yet, that seems to be the trade-off we're willing to make in this state. On Thursday, the Alabama High School Athletic Association, with the backing of state leaders, quite a few superintendents and most football coaches, will announce that high school football season in Alabama will go forward without delay. 
Even as some 17 school districts, including the state's largest districts, in the midst of this global COVID-19 pandemic, opt to forego in-person classes and instead will hold virtual classes for the first nine weeks, at least. 
So, it seems, as thousands of Alabama school children stay home because spending hours in the same building with their classmates is too dangerous, in terms of the spread of the virus, hundreds of those same kids will also be attending football practices and games, at which they will participate in, essentially, three hours of sweaty hugging and sharing drink bottles. 
If this sounds like the dumbest thing you've ever heard, well, hold on, because I haven't yet told you about the "new guidelines" that will be implemented to make football safer. 
According to numerous reports from media outlets around the state, certain safety measures will be introduced, including no handshakes before or after the game, only one player from each team for the coin toss and extending the sideline areas to allow for social distancing. 
Now, just stop here for a moment and consider those things. 
Consider, if you will, two linemen. They have spent the entire game, about half of the plays, banging against one another, pushing and pulling and spitting and clawing and dragging and piled on top of each other.
But don't worry, they're not shaking hands afterward. So, virus avoided. 
Look, I get it. We all want life to be as normal as possible, especially for kids. And part of that normalcy are things like high school football. 
But at the same time, every person who has fought for an on-time return of high school football will claim that their motivation is, in some way, related to the "important life lessons" learned in team sports. And maybe that's true to an extent. 
But just as important in the education of children is teaching them responsibility, particularly when that responsibility involves giving up something or doing something you don't want to do for the greater good. 
I mean, do you think those kids wanted to storm that beach at Normandy?  
Don't roll your eyes. That's a fair comparison at this point, in every aspect but the cost of sacrifice. We'll have 150,000 dead Americans by this time next week from a virus that's been around less than half a year. That's more than the Iraq war (both versions), the war in Afghanistan, the Vietnam conflict and WWI — combined. 
And football is going to add to that. 
Please, spare me the justifications and false data. I know the kids are unlikely to die from contracting coronavirus. But their parents and grandparents and elderly relatives and friends are more likely. 
Also, I'd like to remind you that there are a lot of awful steps between healthy and dead. Some of those steps include a hospital bed and a ventilator. And we're running low, again, on both. 
When you put together thousands of kids, thousands of parents and fans and hundreds of coaches and officials, you're going to further the spread of this virus. This is not a point that can be argued. 
That spread will lead to more cases, more hospitalizations, more deaths. 
Preventing this additional sickness and death involves us not playing a game in which one group of kids tries to get an oblong ball into a square area at the end of a long field.    
It's a tough choice, obviously.
Opinion | Tommy, can you hear me?
That Morning Consult poll of Alabama voters that showed Republican Tommy Tuberville with a 17-point lead over incumbent Democratic Sen. Doug Jones for the U.S. Senate was such a stunner, a Jones campaign aide rushed out an email fundraiser trying to quell any panic.
Until now, most polls have shown Jones to be competitive against an unnamed Republican and, specifically, Tuberville, the former Auburn football coach who defeated Jeff Sessions to win the Republican nomination.
"I would never respond to an outside poll, but a new poll is out there showing Doug Jones losing by … wait for it … 17 points," writes Joe Trippi, senior adviser for the Doug Jones for Senate campaign.
"Here is my comment," Trippi writes. "No way."
Unfortunately, in Alabama, there is a way.
Republicans in the state tend to vote straight ticket in overwhelming numbers. Alabama is one of a handful of states that even allows straight-ticket voting, but the reality is, it does. So voters who want to cast their ballot for, say, Donald Trump in November, but who also like Jones, will have to split their ticket.
The Morning Consult poll showed that a large number of independent voters are undecided, and that could swing the election toward Jones. But straight-party voting can be a hope killer.
Not yet, though. It's still early. The election is still nearly three months away. We've not seen Tuberville do much of anything but bow before Trump, who endorsed him over his former attorney general. But that's Trump loyalty for you.
Indeed, the country is going so poorly right now, one wonders other than the hard-core racists, who still supports Trump.
I know, I know: Alabama is different (plus, we still have more than our share of hard-core racists). But c'mon, folks, more than 157,300 Americans are dead from the COVID-19 pandemic, completely mismanaged by the Trump administration. There have been more than 4.7 million cases. In Alabama, there have been more than 90,000 cases and more than 1,600 deaths.
Meanwhile, the U.S. and Alabama economies are in shambles and getting worse, not better. Trump has sided with Confederate statues and flags over eliminating the systemic racism found in police departments and other government agencies. Plus, most recently, Trump sent his secret army of unidentified goons to sweep protesters off the streets in American cities.
Trump is nobody's friend but his own.
Then there's Tuberville. A decent if mediocre football coach, Tuberville certainly is no Nick Saban. Tuberville isn't even a Gus Malzahn.
Sessions tried to argue that Tuberville wasn't a resident of Alabama, either, but that's not fair. Where Sessions is concerned, unfair is a character trait.
While Tuberville does maintain properties in Florida, he and his wife have owned a home in Auburn for at least three years. Too, they both are registered voters in Alabama, though Sessions said Tuberville cast his ballot in Florida during the 2018 midterms.
What's more important is where Tuberville stands on the issues. And that, we don't know much about. We know Jones is a moderate who works with members of both parties. He clearly represents Alabama's best interests as well as any U.S. senator who has served from Alabama.
Though the loons try to paint Jones as a liberal-socialist-communist bogeyman, he's nowhere close. Certainly, he's different from Sessions, who held that Senate seat for two decades before becoming Trump's attorney general. He's different from Sessions in that he actually gets legislation through the Senate. Sessions mainly interfered with progress while a senator.
The first U.S. senator to support Trump's candidacy, Sessions identified with Trump most likely because they're both die-hard racists. Trump rewarded that loyalty by back-stabbing Sessions out of Washington.
At some point, though, Tuberville must make his positions clear, and not simply that he'll support anything Trump does. That would be a disaster for Alabama, as much as Trump is a disaster for the United States.
The former Auburn University football coach can't just continue being a sycophant for Trump, whose own poll numbers are tanking and who is likely not going to win re-election.
Should Alabama send a Republican to represent the state with a Democratic president, a likely Democratic Senate and a solidly Democratic House? That would be useless.
But Trippi, in his email, did show how Tuberville wins easily: "One bad poll turns all of us off … you write the race off, and Tuberville coasts to victory because no one is paying attention," says Trippi. "Everyone abandons Alabama except Mitch McConnell, who is ALL IN to beat Doug. The proof is in the money he (McConnell) is spending now."
It's true that McConnell is working hard to unseat Jones to protect Republicans' wobbly control of the U.S. Senate, and if they weren't concerned that Jones has a good shot at winning re-election, McConnell would spend that campaign money in another state.
Tuberville must do more than hide behind Trump. We need to hear Tuberville's plan, where he stands on the issues and what he'll bring to Alabama that Jones hasn't already.
Let's hear it, Coach Tommy. But you'll have to scoot back a bit first.