Opinion | The "in crowd" needs to get out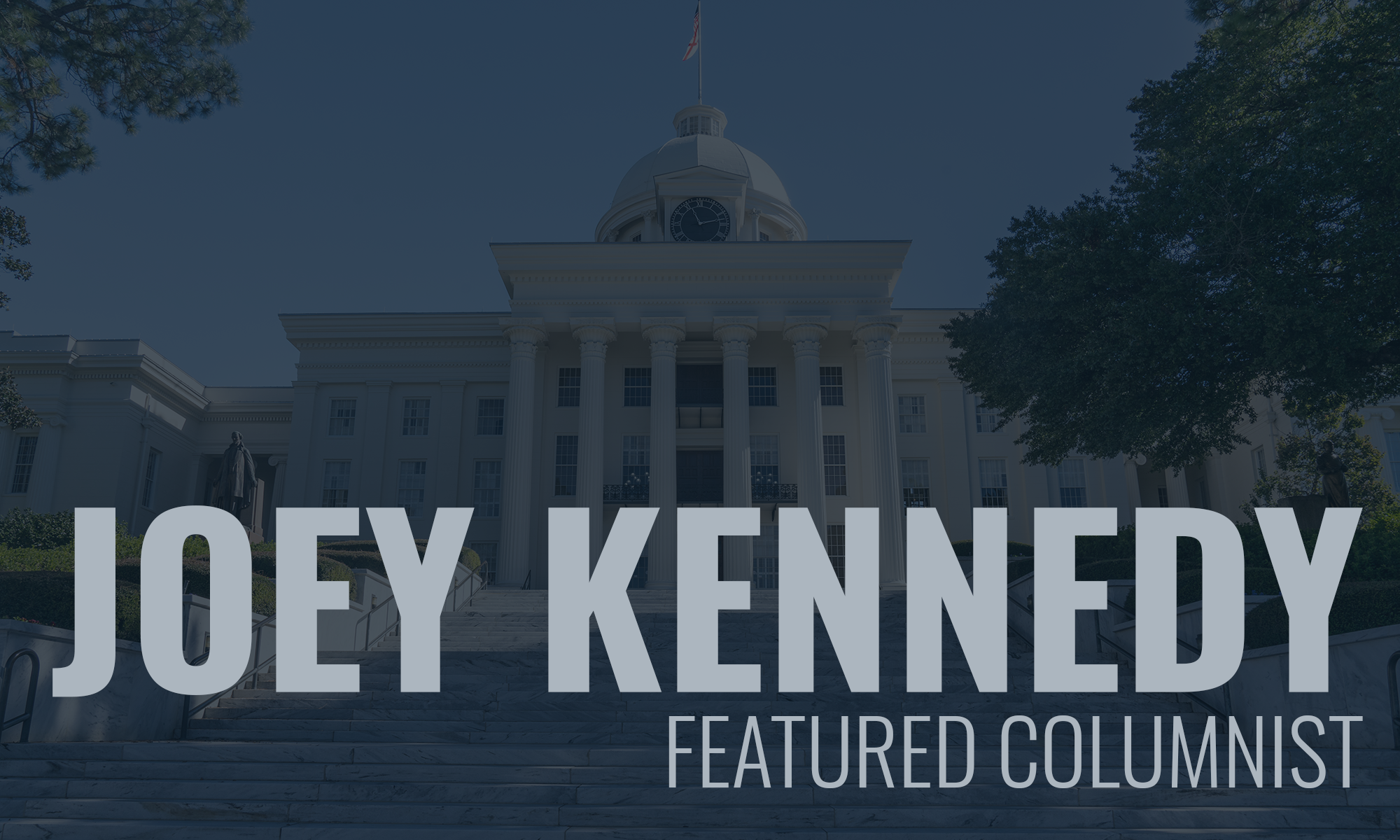 I am about to say something nice about Alabama Secretary of State John Merrill. But, still, before this column is over, he'll most likely get triggered, write a press release on secretary of state stationery, taking my column out of context and arguing that he's not a supporter of voter suppression.
But, of course, Merrill not only supports it, he goes to court to protect it. Voter suppression is the Republican strategy across the country for eking out elections; otherwise, Republicans could hardly win in many places based on their platform, which includes the following: racism, xenophobia, homophobia, misogyny – basically, white supremacy.
Oh, of course, none of that is written in the "platform," but actions always speak louder than words. Look at the Republican Party's actions – and silence; most Republicans clearly fawn over their dear leader, Donald Trump.
I about lost my lunch this week when U.S. Senate Majority Leader Mitch McConnell (Racist-Kentucky) took to the Senate floor to praise the just-passed U.S. Rep. John Lewis, D-Georgia. Do these people have any shame? McConnell has been sitting on a bill to fix the Voting Rights Act for more than 225 days, and still sits on it today, after praising Lewis.
Oh, that reminds me, another plank in the Republican platform: hypocrisy.
Back to Merrill: On Monday, Merrill extended the option to use COVID-19 as an excuse to vote by absentee ballot through the Nov. 3 general election.
That is a good decision, and Alabama voters like me – who worry they could contract the virus and pass it on to more vulnerable people, like my wife of 40 years who has a suppressed immune system – have one fewer issue to stress out about during this totally whacky year.
Thank you, Mr. Secretary. I will, indeed, jump through the hoops required to get and cast an absentee ballot, and my wife will do the same.
"Amid coronavirus concerns, it is important to remember that Alabamians who are concerned about contracting or spreading an illness have the opportunity to avoid the polls on Election Day by casting an absentee ballot," Merrill said in the press release.
Merrill does give us permission to tell a little white lie as we apply for our ballots. He says we can just check this excuse: "I have a physical illness or infirmity which prevents my attendance at the polls. [ID REQUIRED]"
Honestly, neither my wife nor I are physically unable to go to the polls. But our exposure to a potential virus infection will compel us to check that "excuse," wink-wink.
Now here's what is going to trigger Merrill: Why isn't he more of an advocate for making it easier, not more difficult, to vote? Just this week, again, he was singing the praises of the 11th U.S. Circuit Court of Appeals decision to uphold Alabama's voter ID law. Earlier this year, Merrill and Attorney General Steve Marshall fought against allowing folks to cast their ballots curb side. They fought mandatory mask orders at the polls.
Merrill should be advocating for mail-in voting (not absentee) and for early voting and for easy voting and for easy access to Alabama's ballot for candidates. But even he knows that the more voters who vote make it more difficult for his party to win.
In-person voter fraud is rare; indeed, most voter fraud occurs with absentee ballots, when it occurs at all. But Merrill and other Republican election officials (and, of course, Trump) live for that myth. What they know is that the more barriers they erect to voting, the fewer voters will turn out, and the better chance Republicans will have. Sometimes it only takes a few voters to stay home to turn an election.
Trump took the 2016 election by winning narrow margins in some key battleground states, even as he lost the popular vote by nearly 3 million votes.
As of this writing, Trump is down in polling in every one of those battleground states, so voter suppression is definitely a key strategy Republicans will use in an attempt to get Trump re-elected this fall.
The challenge this election for Republicans, though, is that voters aren't nearly as enthusiastic about voting FOR Joe Biden as they are enthusiastic about voting AGAINST Donald Trump.He's kind of wore out his welcome for most everybody but racists.
That's because when your platform is basically one of hate, you're going to piss off a lot of different groups. This president, indeed, is defending the Confederate flag and Confederate Civil War generals and Confederate statues. He's sending unidentified federal policing teams into cities to stop peaceful protests and fire tear gas and flashbangs at moms.
Plus, Trump has so mishandled the federal response to the COVID-19 pandemic that more than 140,000 Americans have died, more than 3 million have been infected, and thousands more are suffering permanent health damage from their infections.
Can somebody read the room that badly and still expect to win? Trump says he believes he can win, so he's more dangerous than ever.
Secretary of State Merrill seems to be a smart person, so it's puzzling that he'd fall in with such a crowd. But, then, maybe not. Maybe it is his crowd, and he's as complicit as most other Republicans.
It won't be the first time an Alabama politician is on the wrong side of history.
Opinion | For Coach Tub, no thinking required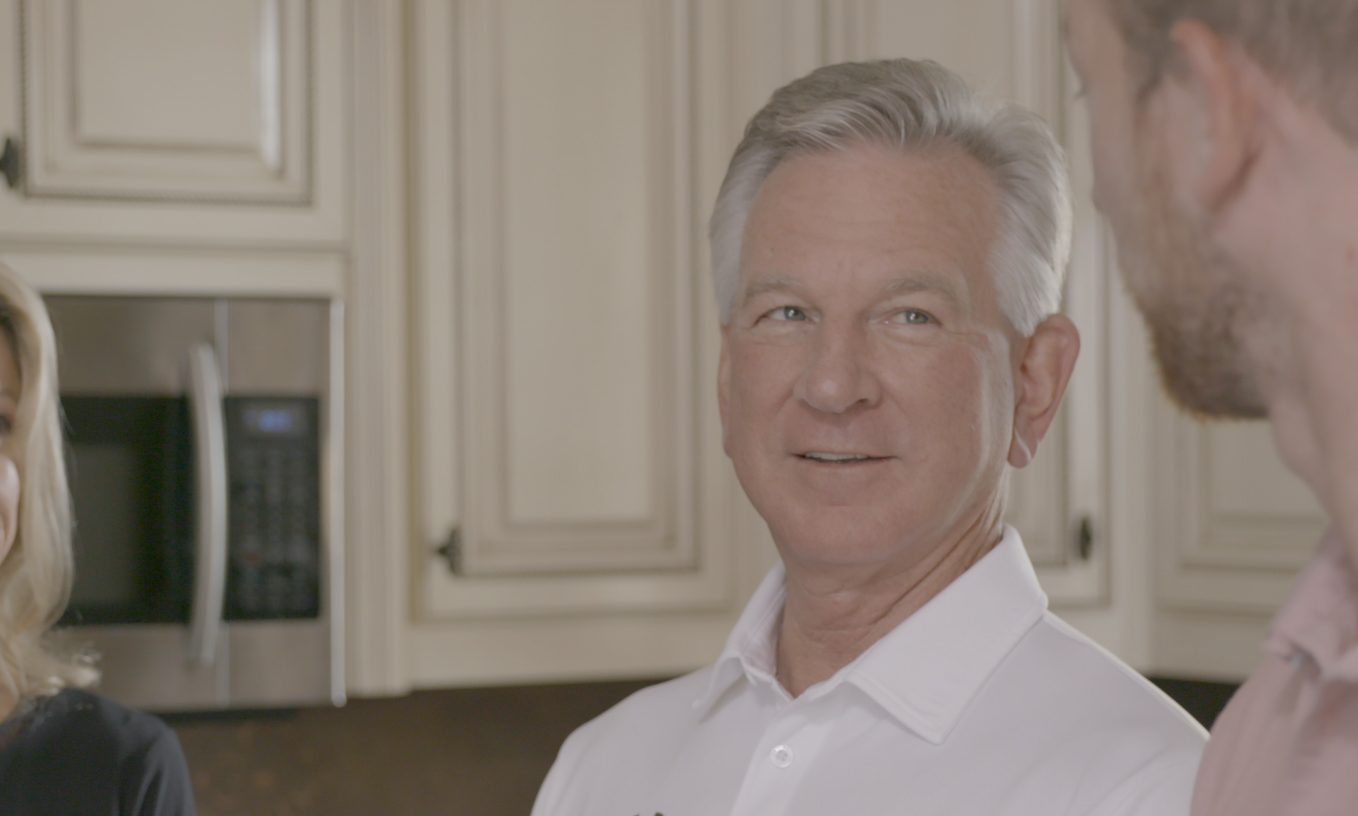 Has Tommy Tuberville ever had an original thought? It doesn't sound like it. Coach Tub basically spews Republican talking points and keeps his mouth firmly locked onto Donald Trump. He disrespects Alabama voters so much that he thinks that's all he needs to do to win a place in the U.S. Senate.
Tuberville recently addressed the St. Clair County Republican Party at its September meeting. As reported by APR, Tuberville is quoted as saying the following, and I'll offer a short rebuttal. I'm doing this because Tuberville is clearly afraid to death to debate his opponent, U.S. Sen. Doug Jones.
So here goes:
Tuberville: "America is about capitalism, not socialism. I think we are going to decide which direction we are going to go in the next few years."
Me: We decided which way we were going to go years ago, when the federal government started subsidies for oil and gas companies, farmers and other big industry and business. That, coach, is your so-called "socialism."
I'm not necessarily opposed to subsidies to boost business, depending on the cause, but I'm not going to let a dimwitted, know-nothing, mediocre, former football coach pretend we don't already have "socialism" in this country.  
What Tuberville really means is that he's against "socialism" like Medicare or Medicaid or Social Security or food assistance or health insurance. He's a millionaire already, so there's no need for him have empathy for or support a safety net for people who are less fortunate socially and economically. That's Tuberville's "socialism," and the Republican Party's "socialism," and Trump's "socialism."
That's a cruel, mean perspective that would cast aside the great majority of Americans for the rich (Tuberville, Trump) and connected and, where Trump is concerned, the fawning.
Tuberville: "I am not a Common Core guy. I believe in regular math. We need to get back to teaching history."
Me: I would love to ask Coach Tubby, one-on-one, exactly what he thinks "Common Core" is. I'll guarantee you he can't explain more than he already has. "I believe in regular math?" There is no other math. It's math. Does he think there's a math where 1+1=3? There isn't one. There are a variety of ways to teach math, but there's only math, not a "fake" math or a "Republican" math or a "Democratic" math or, God forbid, a "Socialist" math.
And when Coach Tommy said, "We need to get back to teaching history," one wonders if he's ever been into a classroom. We know more than a few of his former players weren't in many classrooms, if reports are correct. But they always played the game under his uninspired coaching.
Of course schools teach history.
The history Coach T. is talking about is Donald Trump's "white" history, the one we've been teaching in our schools forever. Not real history; you know, the one where the United States was founded as a slave-holding nation, where Native Americans were massacred and starved by the hundreds of thousands, where white supremacy was codified within our laws, where any color but white was subjugated. That history. The history that is finally fading away, so we can really see where we've been as a nation—so we know where, as a nation, we need to go.
Tuberville: Tuberville said he supports following the Constitution and appointing a replacement for Associate Justice Ruth Bader Ginsburg, who died Friday.
Me: Well, of course he does. Tuberville doesn't have an independent thought in his body, and Donnie told him this is what he's supposed to think. The big question: How much will a Senator Tuberville be able to function as a member of a minority party in the Senate — with no Papa Trump in the White House to tell him what to do?
Both scenarios are real possibilities, if not likelihoods.
There is no question that Doug Jones is far more qualified than Tuberville. Jones can work across the aisle, which will be vitally important if Democrats take control of the Senate. Jones has his own thoughts, which sometimes go against the Democratic Party's wishes. Jones is independent, smart and represents Alabama well.
Tuberville is a failed football coach who lives in Florida. That's about it.