Expanded absentee voting extended through Nov. 3 general election
The decision puts to rest questions as to whether the emergency measure, enacted prior to the Republican Runoff last Tuesday, would be extended to cover other upcoming municipal elections and the general election in November.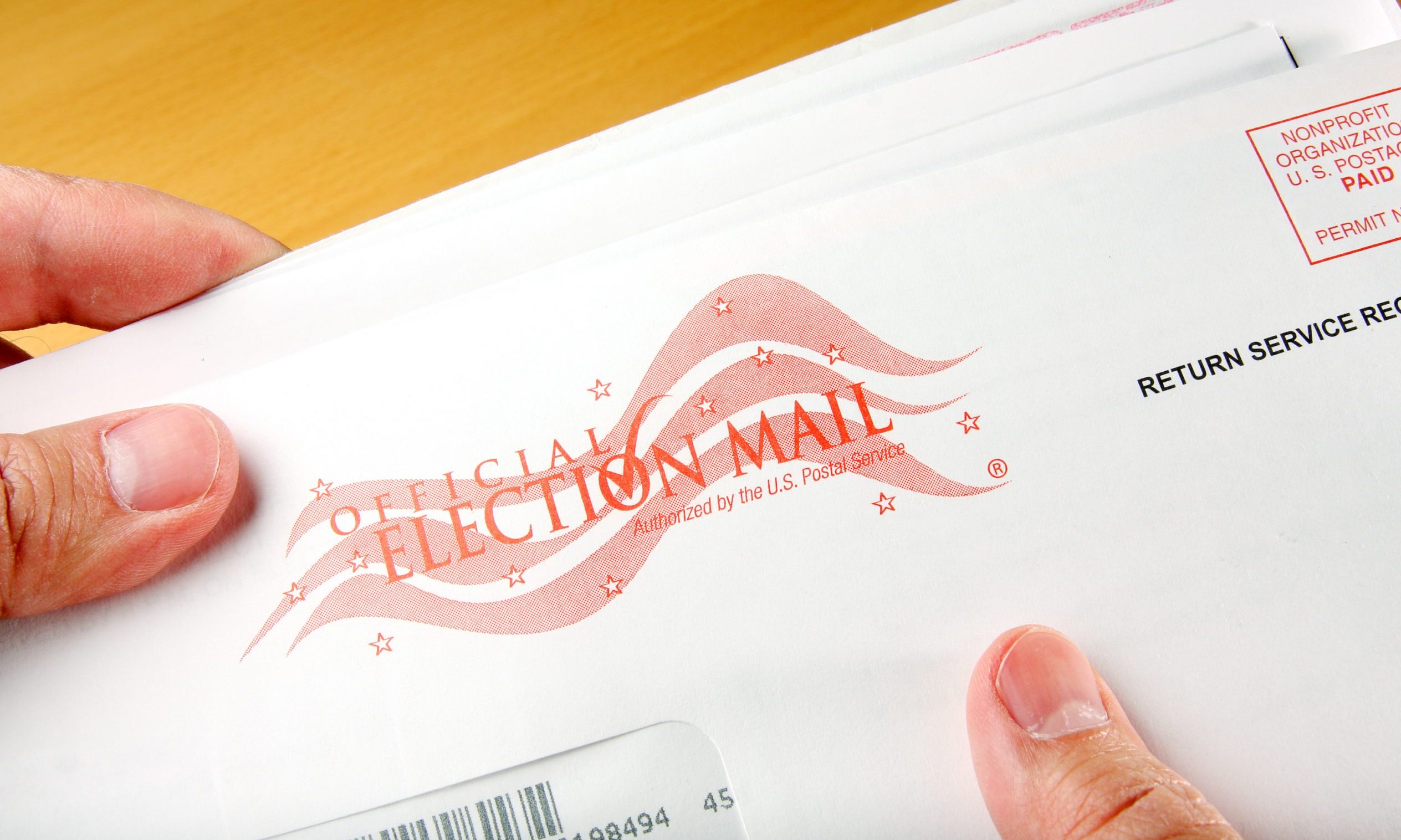 Alabama Secretary of State John Merrill has extended the ability of voters to vote absentee if they're concerned about COVID-19 through the Nov. 3 general election. 
Merrill's decision puts to rest questions as to whether the emergency measure, enacted prior to the Republican Runoff last Tuesday, would be extended to cover other upcoming municipal elections on August 25 and the general election on November 3. 
Coronavirus is far from under control in Alabama, where over the last week the state has seen continued record-breaking new daily cases and hospitalizations. 
"It was unforeseen that the Governor's original state of emergency would be extended and that the coronavirus pandemic would continue in Alabama, thus necessitating the need for an emergency absentee rule for the General Election on November 3, 2020," reads the certification of emergency rules signed by Merrill on Friday. 
Merrill in a press release Monday announced the decision to extend the emergency measure. 
"Amid coronavirus concerns, it is important to remember that Alabamians who are concerned about contracting or spreading an illness have the opportunity to avoid the polls on Election Day by casting an absentee ballot," Merrill said.
"Alabamians can access the application online or by visiting or calling their local Absentee Election Manager's office," Merrill said in a statement.
Voters can also call the Secretary of State's Office at 334-242-7210 to request an absentee ballot application.
Alabama voters will still have to follow witness, notary and photo ID requirements for absentee ballots, however, after the U.S. Supreme Court earlier this month blocked a federal district judge's order that would have eased burdens on state voters amid surging coronavirus cases. 
U.S. District Judge Abdul Kallon on June 15 approved, in part, a preliminary injunction filed by the NAACP Legal Defense & Educational Fund Inc., the Southern Poverty Law Center and the Alabama Disabilities Advocacy Program. 
Those groups sued Gov. Kay Ivey and Merrill and seek to implement curbside voting for at-risk citizens during the COVID-19 pandemic. Plaintiffs also asked the court to remove requirements for certain voter IDs and that witnesses sign absentee ballot requests. 
Anyone wishing to vote by absentee ballot may check the box on an absentee ballot request for that reads "I have a physical illness or infirmity which prevents my attendance at the polls. [ID REQUIRED]"
"As COVID-19 infections rise, Secretary Merrill's emergency order is a huge victory for Alabama voters who do not wish to risk their health at the polls this year," said Caren Short, senior staff attorney for the SPLC, in a statement Monday. "Still in place, however, are a curbside voting ban and absentee ballot requirements that demand voters violate social distancing with zero benefit to the integrity of elections. We will continue toward trial to ensure that no eligible Alabama voter has to choose between protecting their health and health of their families and exercising their fundamental right to vote."
"With the continued rise of COVID-19 cases in Alabama, we are relieved that the vast majority of voters will have the opportunity to vote by absentee ballot," said Bill Van der Pol, senior trial counsel at ADAP. "However, we remain concerned for those with disabilities who will have significantly more difficulty meeting the witness and photo requirements that the state continues to require. We look forward to addressing these issues in trial."
The deadline to register to vote in the Aug. 25 municipal elections is Monday, Aug. 10, and the deadline to submit an absentee ballot application is Thursday, Aug. 20, and the deadline to hand-deliver an absentee ballot is the close of business Monday, Aug. 24. 
If an absentee ballot is returned by mail, it must be postmarked by Aug. 24 and received by noon on Aug. 25. If necessary, runoff elections will be held on Tuesday, Oct. 6.
The voter registration deadline for the November general election is Oct. 19, and the last day to apply for an absentee ballot for the general election is Oct. 29. The last day to hand-delivery or postmark an absentee ballot is Nov. 2.
Jefferson County health officer, UAB head say COVID-19 numbers are improving but flu season is near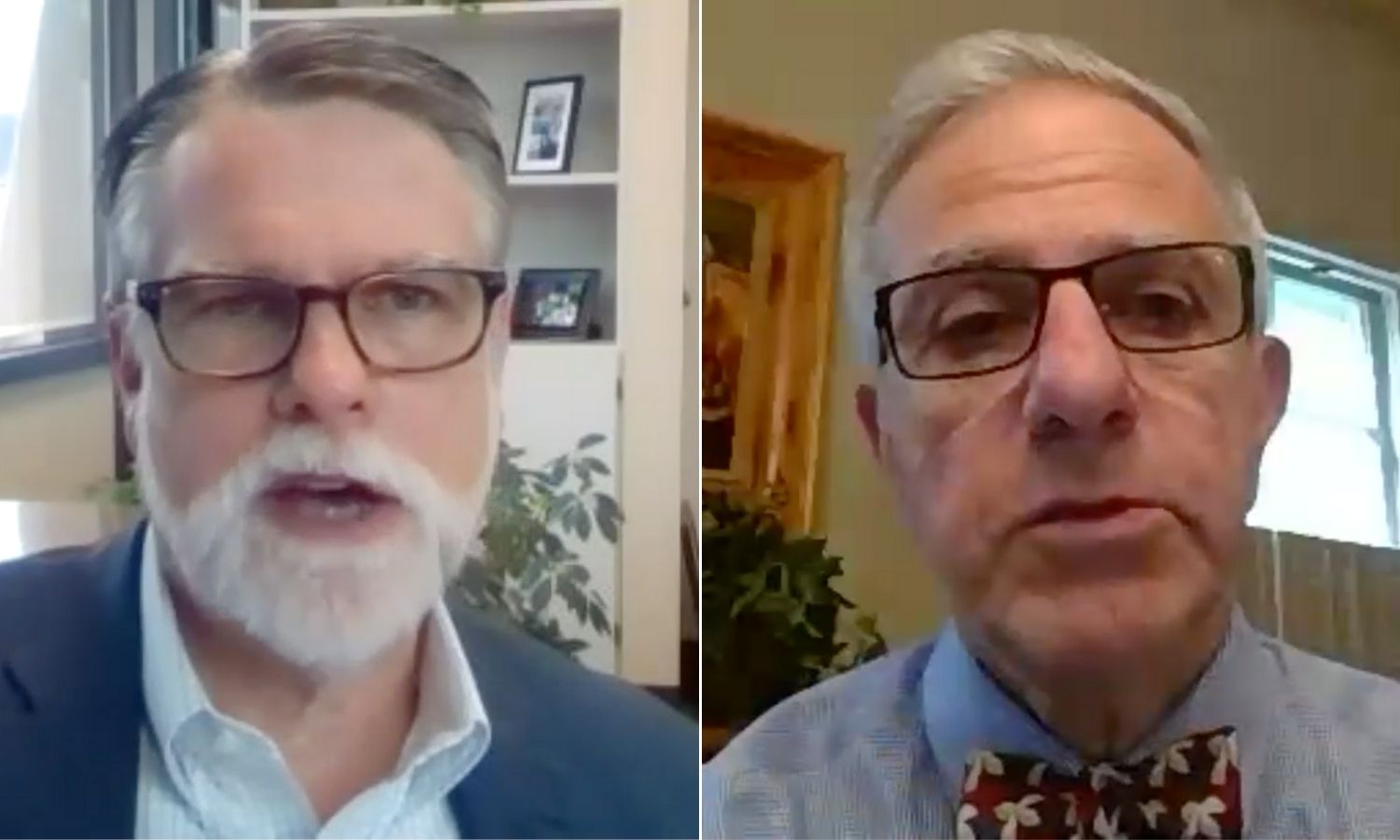 Jefferson County Health Officer Dr. Mark Wilson said Friday that the county's COVID-19 numbers are improving, but with schools reopening and flu season approaching, it's critical for the public to continue wearing face masks and practicing social distancing. 
Wilson and Will Ferniany, the CEO of the UAB Health System, held a press briefing on Friday to discuss the state of coronavirus and what's being done to mitigate the disease that has killed 1,825 people in Alabama and infected 102,196.
In the last few weeks, the number of new daily COVID-19 cases and the percent of tests that are positive in Jefferson County has begun to decline, Wilson told reporters, but he put that decline into perspective. 
"Keep in mind though that this is a slight improvement from being at a pretty bad place with really high numbers, so we still have a long way to go," Wilson said. 
There have been 13,682 confirmed coronavirus cases and 262 deaths in Jefferson County as of Friday, and 939 cases were added within the last week. The county's seven-day average of new daily cases fell from its peak of 295 on July 18 to 156 on Thursday.
Wilson said there is good evidence that the county's face covering order is making a difference in the spread of the disease, and that he thanks the public for making that difference, and asked that they keep doing so. 
"We have four levels of surge," Ferniany said, referring to UAB Hospital's process of temporarily adding hospital bed capacity for COVID-19 patients by removing beds from other areas. "We're on level two capacity." 
Ferniany said the hospital is running at 90 percent capacity, which he said is a "very full hospital" and that between March and around July 20, the hospital was caring for between 60 and 70 coronavirus patients daily, and reached a peak of 130 patients a little more than a week ago. 
"Today we're at 97 patients in-house, and roughly 40 percent are in the ICU," Ferniany said. 
Ferniany said the hospital's ability to care for COVID-19 patients is now limited by the numbers of nurses and other staff, and that UAB is "down several hundred nurses" and burnout from long periods of caring for coronavirus patients is common. 
Both Ferniany and Wilson said they're very concerned about the upcoming flu season and the impact it could have on hospital capacity, as physicians continue to care for COVID-19 patients. 
"The 2018-2019 flu season was the worst flu season we have seen in 40 years, and we actually asked the governor back then to declare a state of emergency because our hospitals were full then with influenza," Wilson said. 
Wilson urged the public to get their annual flu shots once available on Sept. 1 to help prevent additional strain on hospitals statewide. Public health officials worry that the combination of flu and COVID-19 could be difficult to handle — both on a system-wide level and the level of an individual person.
"We have no reason to think that somebody can't get the flu and COVID-19 at the same time, which could be a deadly combination," Wilson said. 
Wilson said while he isn't certain what Gov. Kay Ivey may decide about the statewide mask order, but "in Jefferson County, it's very likely I'm going to be pushing to continue face coverings through the flu season," Wilson said.
Wilson in July advised school superintendents in Jefferson County that middle and high school students should attend school virtually only for the first nine weeks, a stronger recommendation than most superintendents elsewhere have received. 
Wilson told reporters Friday that his recommendation for virtual-only classes to start was done to keep kids, teachers, staff and families safe. 
"We're probably going to have some cases. It's inevitable, but what we want to do is everything we can as kids go back to school to reduce the spread within school so that schools can stay open." 
There are also preliminary plans for a new testing site for children as schools reopen, Wilson said, but those plans continue to be developed. 
Ferniany said UAB Hospital on Thursday got initial approval from the hospital's board to expand COVID-19 testing capacity. 
"Our goal is to try to expand it significantly by the end of December. We probably can't get it up faster than that, but this pandemic is not going away by the end of December so I think we will have a significant increase in our ability to have rapid tests in place by the end of this year," Ferniany said.